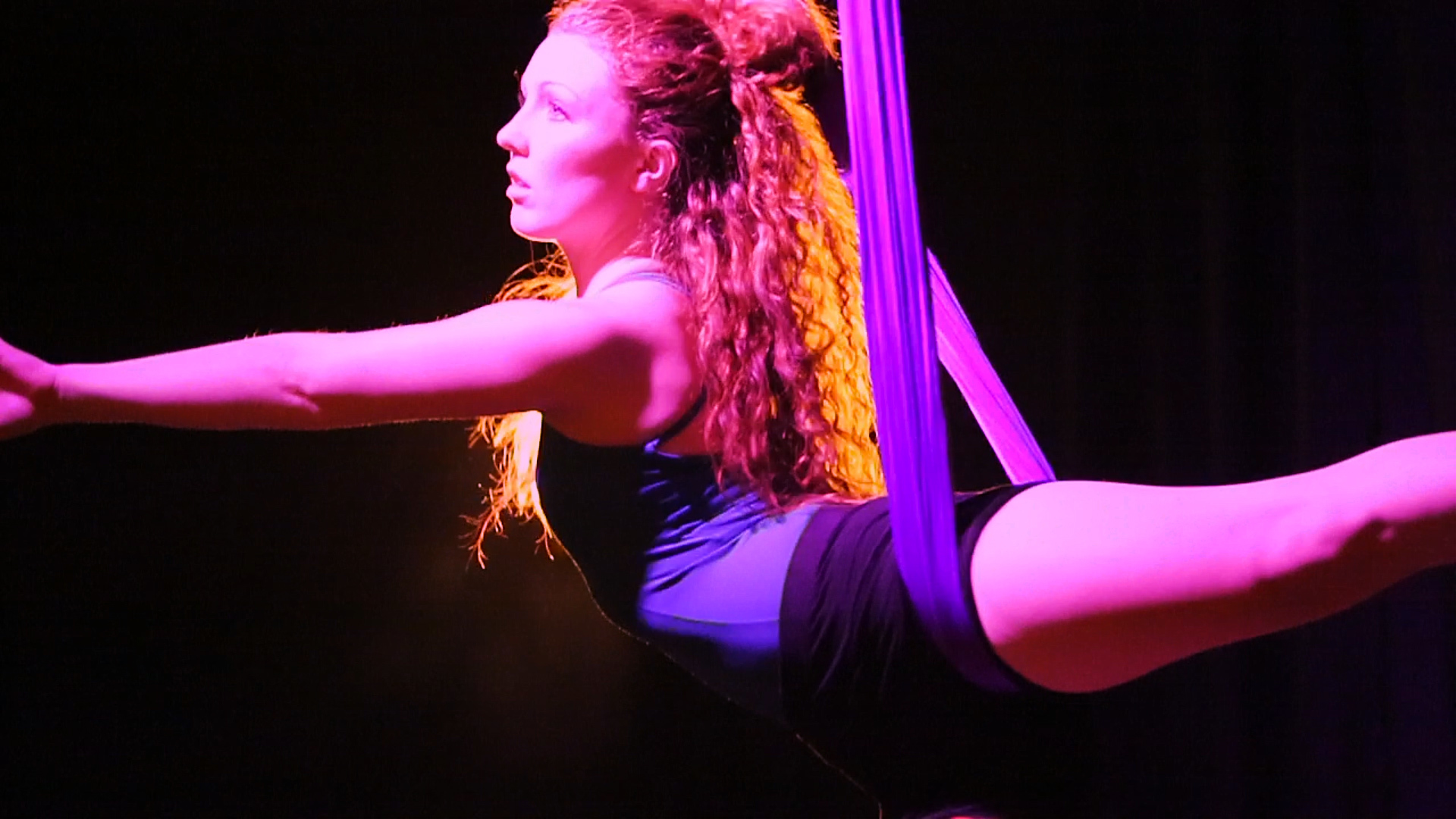 A Dundonian dancer is featuring in a short film about the arts, after winning a £3,000 grant to do aerial dance in Costa Rica.
Sianna Bruce is now working with aerial dance communities in Scotland to further develop the practice, which is a subgenre of modern dance incorporating apparatus attached to the ceiling.
The idea is to allow performers to perform vertical, as well as horizontal movements in order to make the dance three dimensional.
Sianna is to share her story in a specially commissioned film to highlight National Lottery arts funding in Scotland and to thank lottery players for their support.
She said: "I feel so supported. Sometimes as an individual it can feel a bit daunting to kind of have these big ideas and try and almost take on the world and change things and grow as an artist and really share your ideas with people.
"For me to be given funding to actually put those ideas into action has enabled me to bring something different to Scotland.
"I feel really proud as an artist and really proud of what I'm doing and that's kind of invaluable to me. It's really given me a good boost of confidence so early in my career."
Sianna received £3,000 from Creative for her Costa Rica trip to nurture international relationships in the field.
In 2015/16, over £33.7 million of National Lottery funding was allocated to Scottish arts projects.
Jackie O'Sullivan, from The National Lottery, said: "Since 1994 The National Lottery has supported thousands of amazing arts projects in Scotland from community performances to helping award winning musicians record music.
"National Lottery players will be touched by the stories featured in this film as the 10 artists, including Sianna Bruce, are given the opportunity to thank them directly for their support."
Creative Scotland's Creativity Matters campaign highlighted the importance of the creative industries, which contribute £3.7 billion to the Scottish economy each year, supporting 71,800 jobs.
Iain Munro, Deputy CEO at Creative Scotland said: "The projects highlighted in this film, including Sianna Bruce, provide just a snapshot of the wide variety of cultural activity taking place across the country."