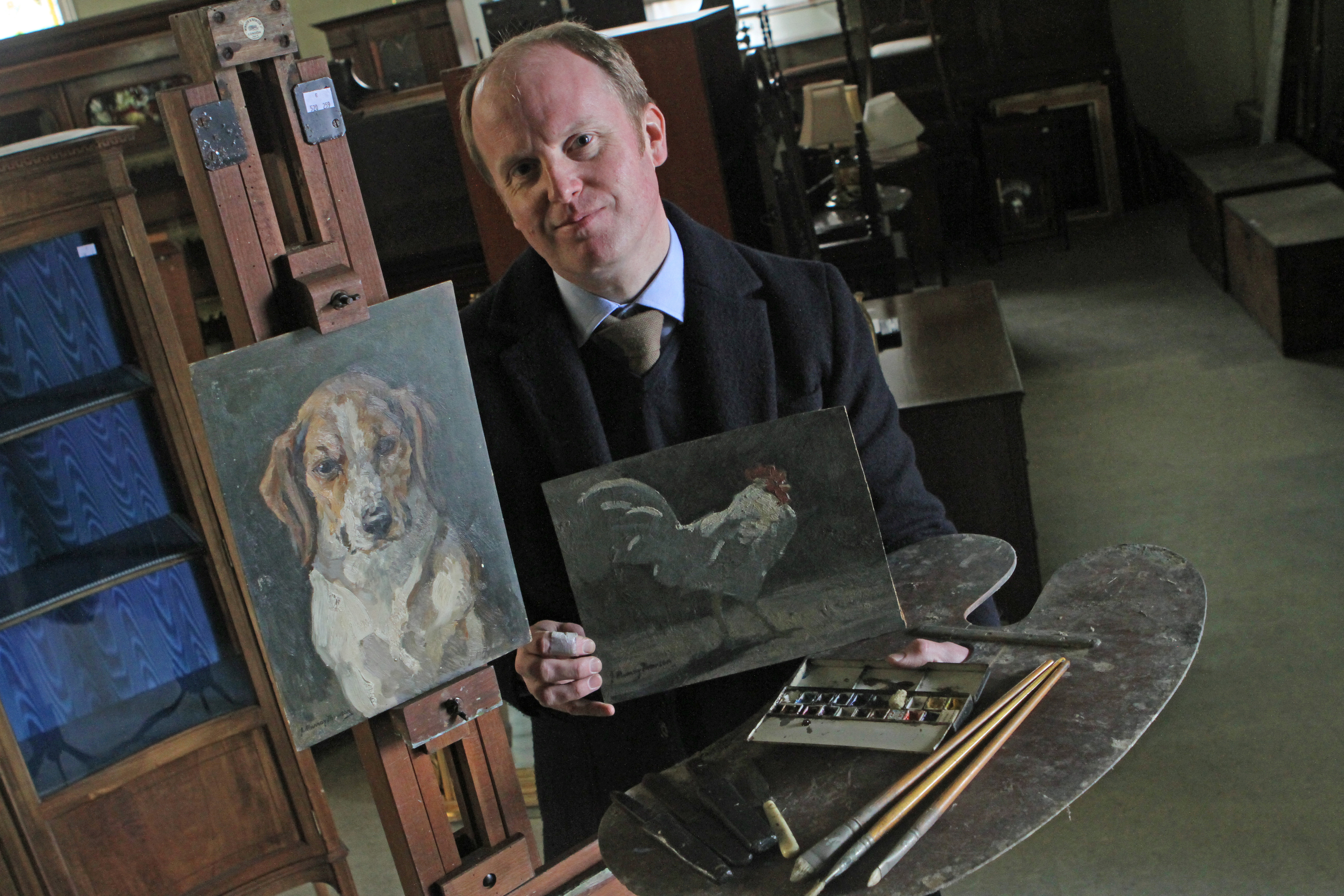 A remarkable collection which gives an insight into the working life of a highly-regarded Scottish artist is to be auctioned in Perth.
Everything from the paint brushes John Murray Thomson worked with to dozens of finished paintings have come to light in a house in the Strathearn area.
Thomson (1885-1974) was born in Crieff and educated at Morrison's Academy before attending Edinburgh School of Art.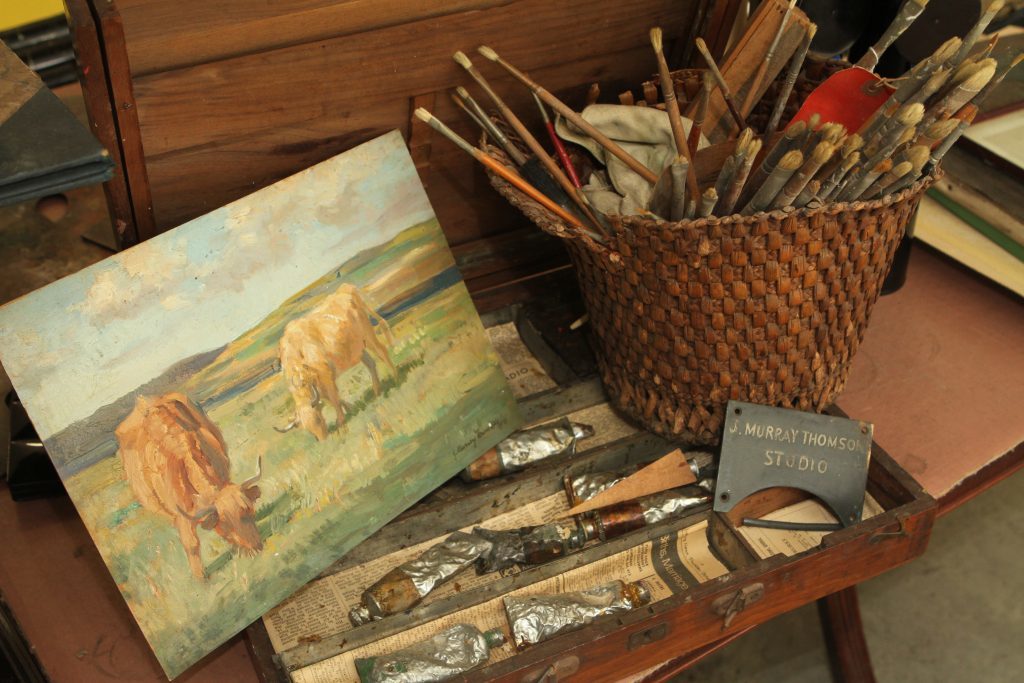 After graduating he built a reputation as one of the country's leading animal artist and his work was much in demand.
After he died his possessions passed to a family member who had lovingly preserved the artist's legacy, which includes sketches and personal letters.
Now hundreds of items in more than 50 lots are to be sold at Lindsay Burns and Company, Auctioneers, King Street, Perth, at a sale on April 25 and 26.
"It is a fabulous insight into the world of a prominent Scottish painter from the early part of the 20th century," said auctioneer Nick Burns.
"It shows his enthusiasm and passion for his subject matter and his broad range of output."
As well as dogs, horses, goats, rabbits, poultry he turned his hand to pictures of salmon and even penguins.
Mr Thomson spent time abroad travelling round zoos to paint wildlife before returning to Edinburgh where he became an art lecturer.
In later life he was troubled with eye problems which prevented him from painting.
Paintings by him have sold for £5,000 in the past but Mr Burns estimates that most of the lots will be in the £100 to £1,000 bracket.
"I think his animal pictures are of note – they have their own charm and character which is visibly notable in the dog portraits in particular," said Mr Burns.
"It is a nice collection, it is rare to see such a complete collection of work and the associated ephemera."