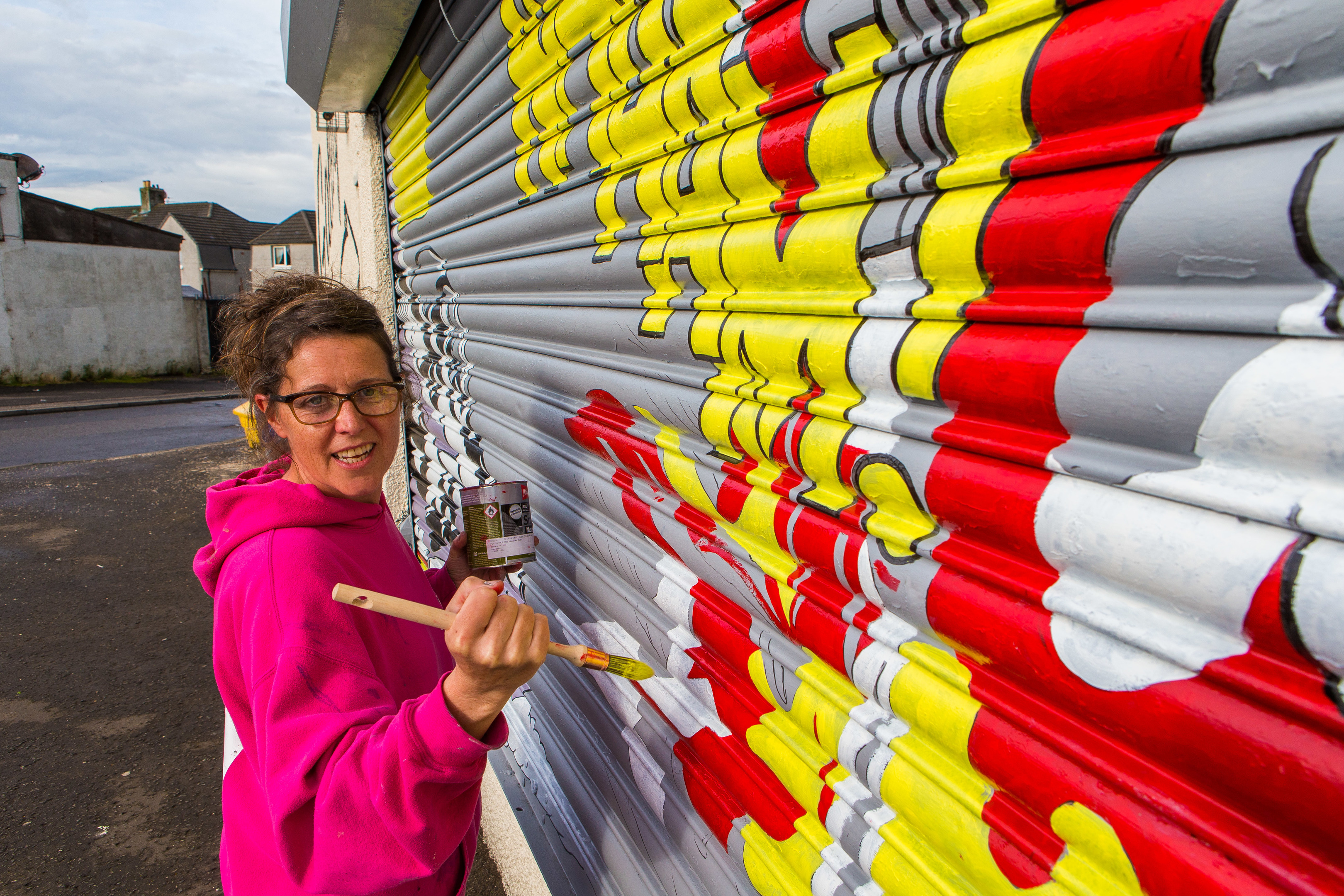 A neglected part of Kelty is looking glam after a brush with the art world.
In the frame for a much needed refurbishment was the village's Blackhall Square.
Now, rather than dull shutters on the local stores, there are colourful murals in the style of contemporary artists such as Jackson Pollock, Andy Warhol, Edward Hopper and Roy Lichtenstein.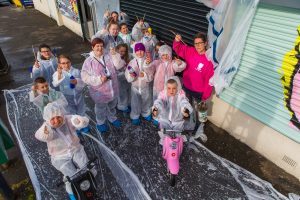 Claire Hutchison, a community councillor for Kelty, said: "I'd seen shutter art elsewhere and seen the difference it can make."
The result is a collaboration project involving Kelty Community Council, Fife Council and the Kelty Street Art Collective, a group of local artists and members of the community.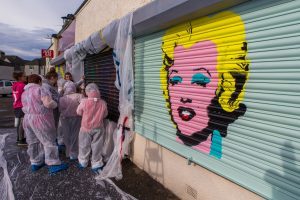 Artist Celie Byrne is leading the project which is working with local youths and volunteers.
Claire said: "When they saw the artist impressions they were a little daunted, thinking they would be too complicated, then when Celie explained they were doing their own shutter, they loved the idea.
"We also explained to the kids how being a full time artist could be a career choice."