An Angus farmer has brightened up drivers' lives by turning bales of straw into an emoji-themed art display.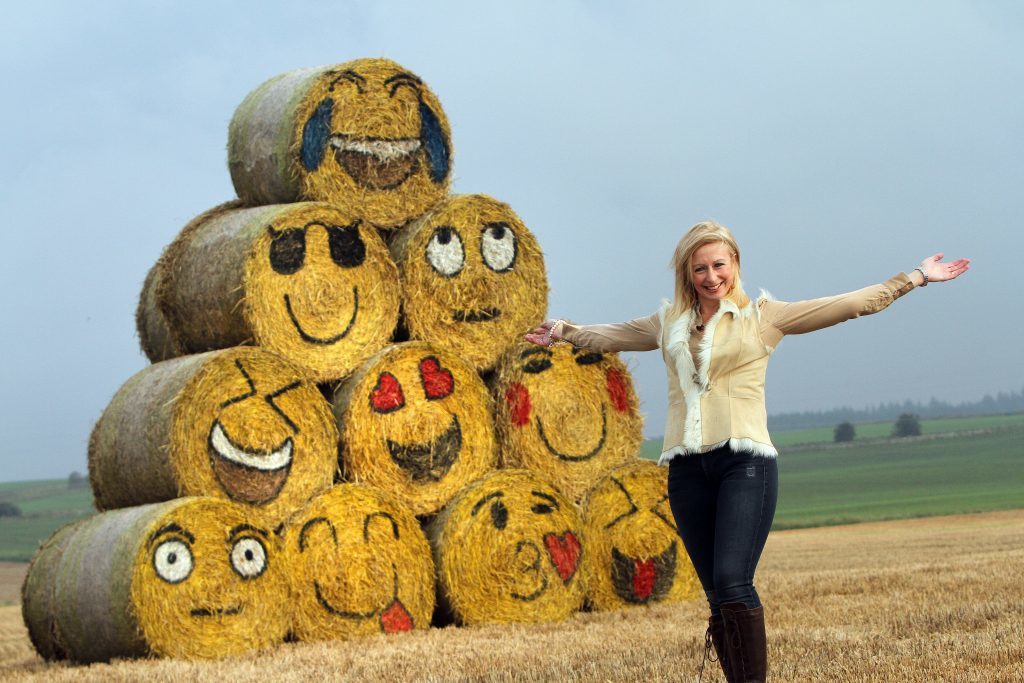 Fleur Baxter's wacky creations have previously included a Pokemon-themed display and a Minions-inspired attempt.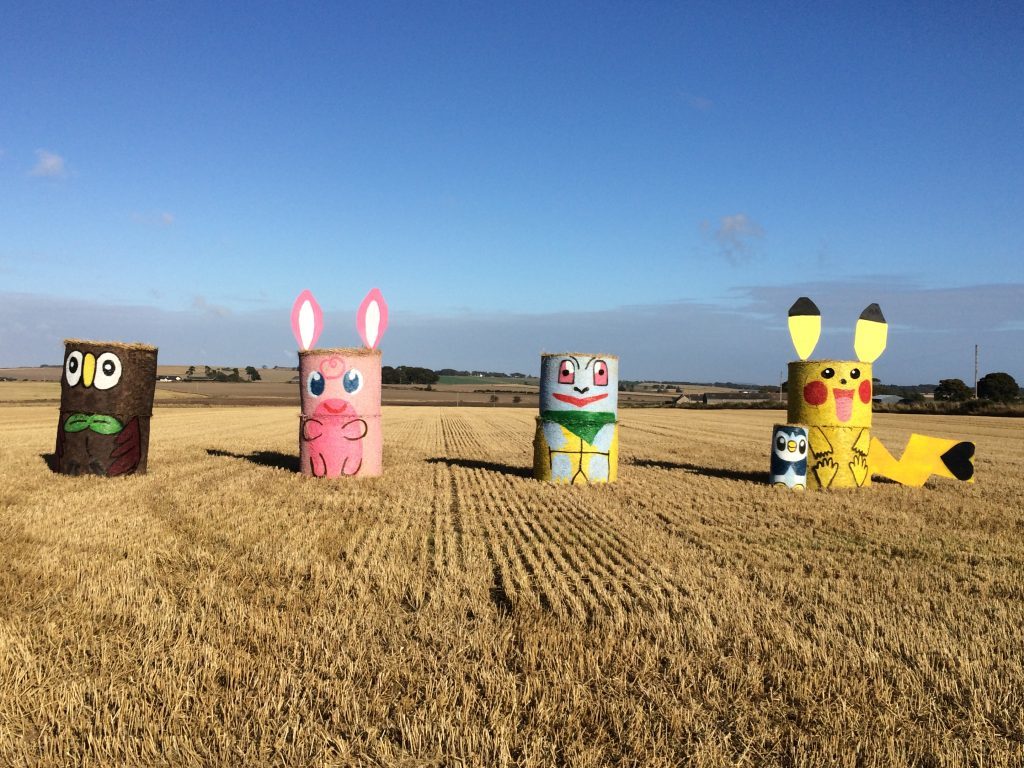 Fleur's Minions display in September 2014 had a referendum theme, with the film stars holding Saltire and Union flags.
After noticing that people were being photographed near the displays, she also created a Christmas display which featured Santa, a snowman and Rudolph pulling a sleigh.
Fleur, of East Skichen Farm, has now created an emoji-based display, with smiley, sad and angry faces painted on to bales just off the B961 near Monikie Primary School.
Fleur said that as word of her work has spread, she is regularly asked what her next idea will be.
Fleur said: "I wanted to do something a little bit different and thought it would be quite nice to give people something to smile about.
"The locals tend to look out for it now and some had asked what I was going to do this year.
"I've no art background, but if it gives everyone a bit of a giggle then it's well worth it.
"It's anything for a bit of a laugh basically."
The bales have been praised and like by hundreds of people after being featured on the Strange Places in Scotland Facebook page.
Kathy Wells posted: "I'm a Scot in Canada and my niece's daughter posted the picture for me as I'm from Arbroath. So the bales got admired all the way from Cochrane, Alberta (near Calgary). Good work!"
Mary Shaw added: "Rural artistry at its most creative….great piece by Fleur Baxter our talented local artist. Well worth a visit."