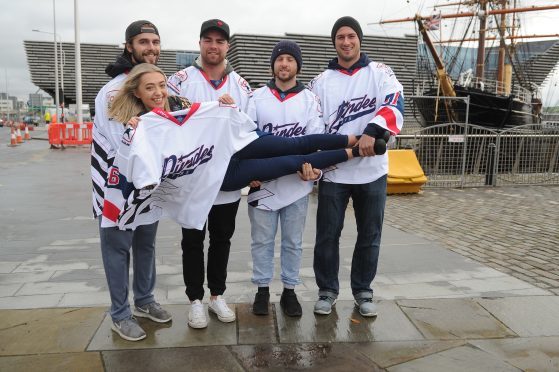 Dundee Stars will take to the ice wearing a V&A-inspired jersey this season.
Lucy Hendry, a Fine Art student at Dundee University, spent days working on the design, which features on the 2017/18 Scottish Cup jersey.
The fourth-year student said she was delighted her work, as well as Dundee's iconic new landmark, will be seen around the country as the team skate through the season.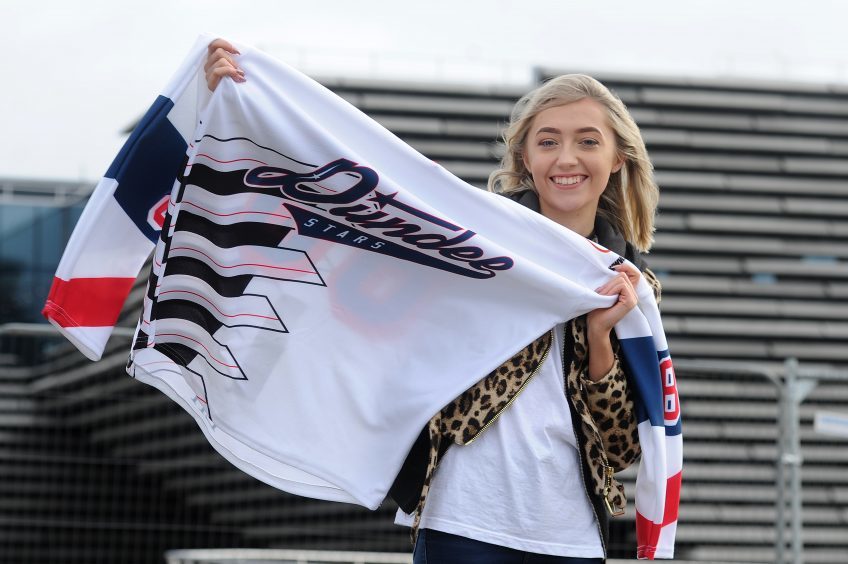 She said: "It feels amazing to have had the opportunity to design something like this.
"The Stars approached me and asked me for a design that would be inspired by Dundee culture.
"My artwork is based around shapes and form, so it seemed natural for me to take the shape of the V&A and work with that.
"The museum is already attracting lots of buzz and adding to the already well-established cultural life of Dundee.
Sarah Saunders, director of learning at the V&A, said she was excited about the impact the museum is already making within the city and beyond.
She said: "When we heard about Lucy's design we thought it was so amazing.
"We are so excited that the students like Lucy are inspired by the building. I believe Dundee Stars have already worn the jersey at a game, which is great.
"There will hopefully be more opportunities in the future where the V&A can feature in projects, or where we can collaborate with creatives around the city."
Dundee Stars Forward Malcolm Gould, originally from Vancouver, said the team were impressed with the design and with Dundee as a city.
He added: "Dundee has been awesome so far.
"This is my first time in the UK, and this is a cool city. There are lots of opportunities here.
"I played in France before, but wanted to progress to a higher level, and I feel that hockey here in Dundee is more competitive – there's lots of good hockey being played here."