A video installation will be projected on to Dundee's biggest art gallery and museum in an epic finale to the building's 150th anniversary year.
Artist Duncan Marquiss and musician Jonnie Common have been preparing a video installation called Drawn to Light to bring the McManus Gallery's year-long celebrations to a close.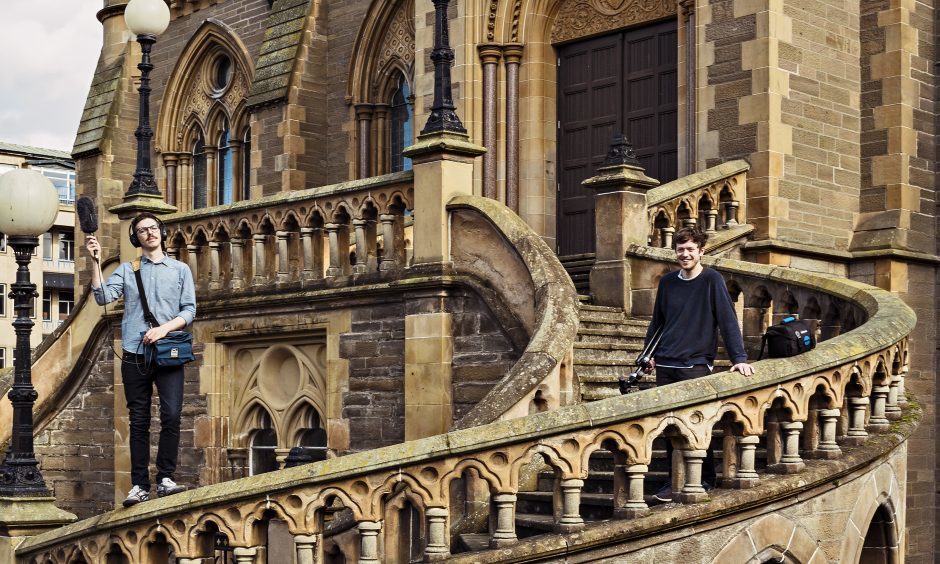 Two videos showing the preparations the pair have been putting into the work have been revealed.
The finished work will be unveiled on Saturday, November 25 in epic style as it is projected on to the exteriors of the McManus.
Local contemporary artist Mr Marquiss was allowed to delve into Dundee's treasure trove of fascinating objects, stories and works to create the large-scale video installation.
The finished work aims to turn the McManus "inside out".
Musician Common has also been behind the scenes of the gallery recording sounds, such as the rumble of storage units being moved and echoes in gallery spaces and hallways, as he constructs a soundtrack inspired by the building for the installation.
His music will be performed on the museum's steps on launch day.
Head of cultural services at Leisure and Culture Dundee Billy Gartley said: "We have been enjoying a real celebration at The McManus this year and Drawn to Light is going to be the final spectacular.
"We're absolutely delighted to have Duncan Marquiss, one of the country's leading contemporary visual artists creating this installation alongside top musician and composer Jonnie Common.
"The McManus is all about the building, the city's collections and the people who visit and have shaped it.
"It is apt then, that Duncan and Jonnie have been drawing inspiration from all those elements including visitors, volunteers and staff to create a piece that will reflect The McManus' position as the people's museum."
Drawn to Light will be shown between 7pm and 8.30pm on Saturday, November 25.