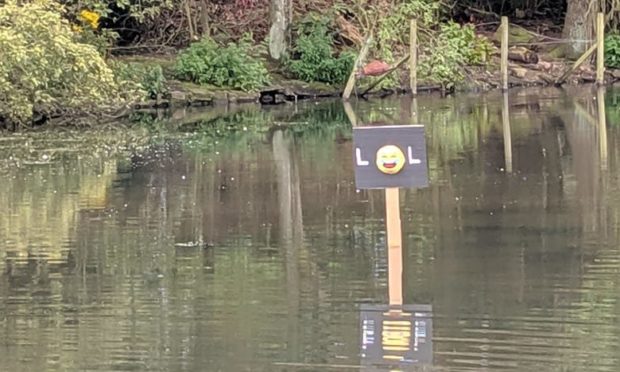 Pranksters have replaced the mysterious statue placed in Arbroath's Keptie Pond over the weekend with a sign.
The statue, nicknamed Mirror Man or Keptie Kev, has been removed and a sign reading LOL, with a emoji for an O, has been put in its place.
LOL is an abbreviation commonly used online to mean laugh out loud and the emoji, a cartoon face that shows how someone is feeling, is also laughing.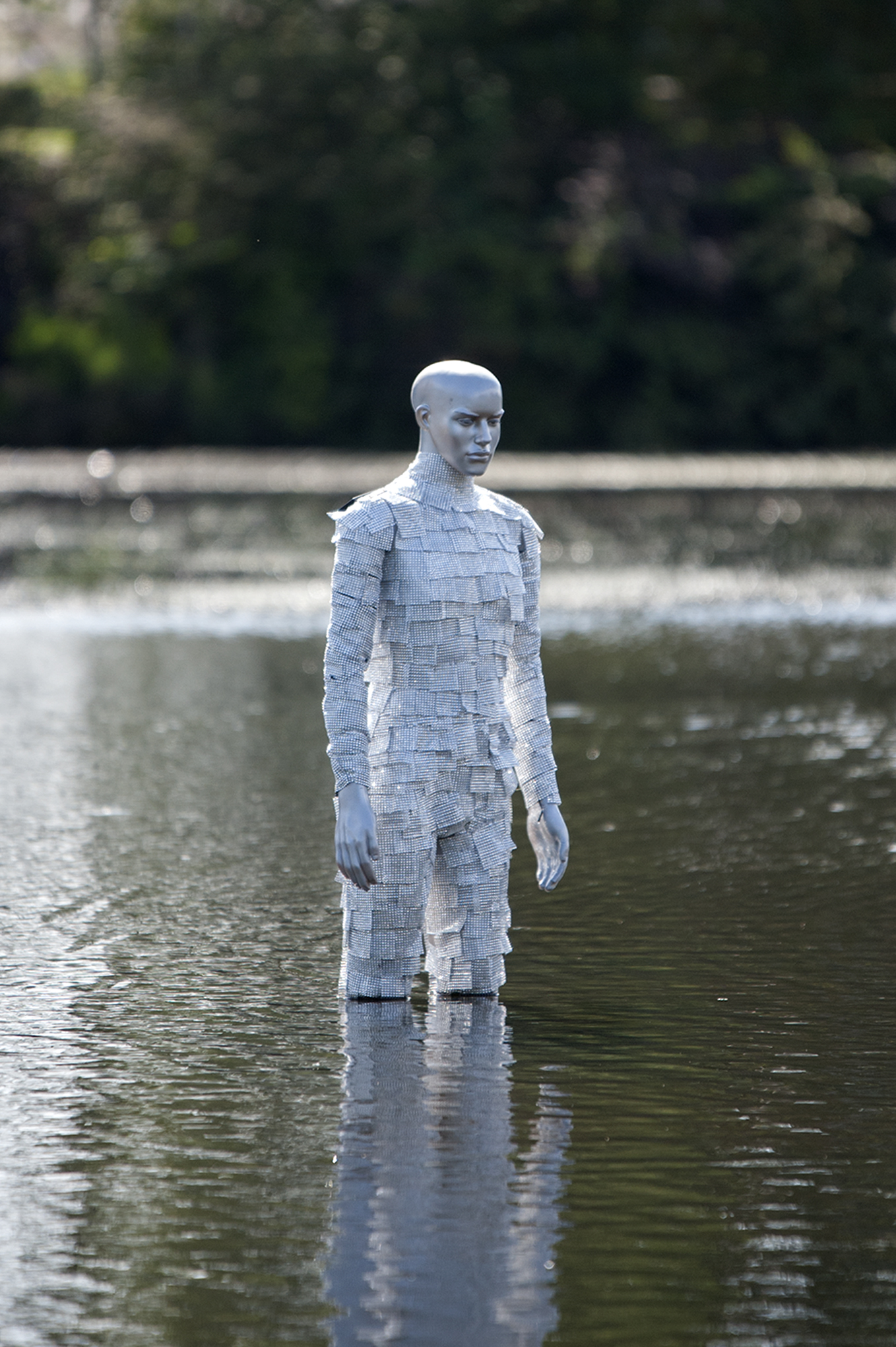 No-one has yet come forward to confirm they are the artist behind the statue, which drew crowds to the Angus visitor attraction over the past few days.
The statue garnered national media attention and drew a largely positive reaction from onlookers across Angus.
It is not yet known if the same artist, or artists, behind the statue are responsible for the  sign.
One visitor to the pond said: "Keptie pond Kev has been kidnapped and replaced with a sign."
Volunteers at local group Keptie Friends said they were disappointed the statue had been removed.
A spokeswoman said: "Sad to hear the mysterious statue has gone this morning, Keptie Kev/Mirror Man, was a great draw to Keptie Pond, well done for such a great idea.
"We don't know why he was removed by the group who created him but we have seen he is up for sale on online sites."