Lucie has inspired Cowdenbeath's latest giant mural — but she promises she won't get a big head about it
By
Neil Henderson
A giant painting of a shopkeeper's daughter has become the talk of Cowdenbeath and the latest addition to the town's rapidly growing collection of public art.
The eye-catching mural, which covers the entire gable end of a building, has captured the hearts of locals since it was completed.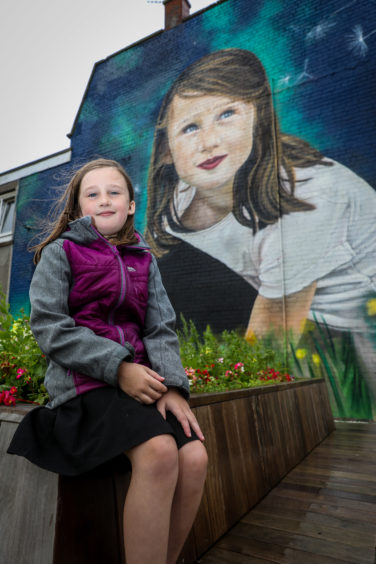 Shoppers have stopped to stare while traffic has been brought to a standstill as people admire the 30-foot-high image of eight-year-old local girl, Lucie Anderson.
It's the latest work by Fife artist Kerry Wilson, who is well known after the completion of a similar sized Miner Boy mural.
"Until the last minute, the design had a random child in it," Kerry explained.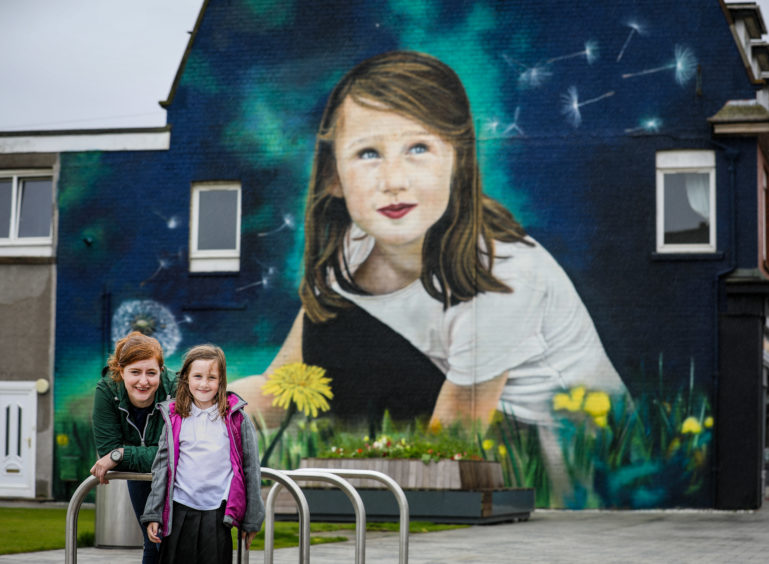 "Just before we started I plucked up the courage to use a real person as a model and come across Lucie, a lovely wee lass from  Cowdenbeath, who I  photographed while she was playing on the grass in front of the wall.
"It's the biggest mural I've undertaken and admit I was a little nervous because of the sheer size of the image.
"Being up so close to the wall there's a tendency to over-do certain details so there was a lot of stepping back but it came together in the end and I'm delighted."
The £7,500 cost was met by Fife Environmental Trust and Big Lottery and it took two weeks to complete.
Lucie said the painting was "brilliant".
"It's really great but it's made me famous and classmates keep stopping me, which is a bit strange."
Lucie's mum, Hazel, admits she was nervous about the project but is thrilled by the finished painting.
She said: "It's so realistic, it's just amazing.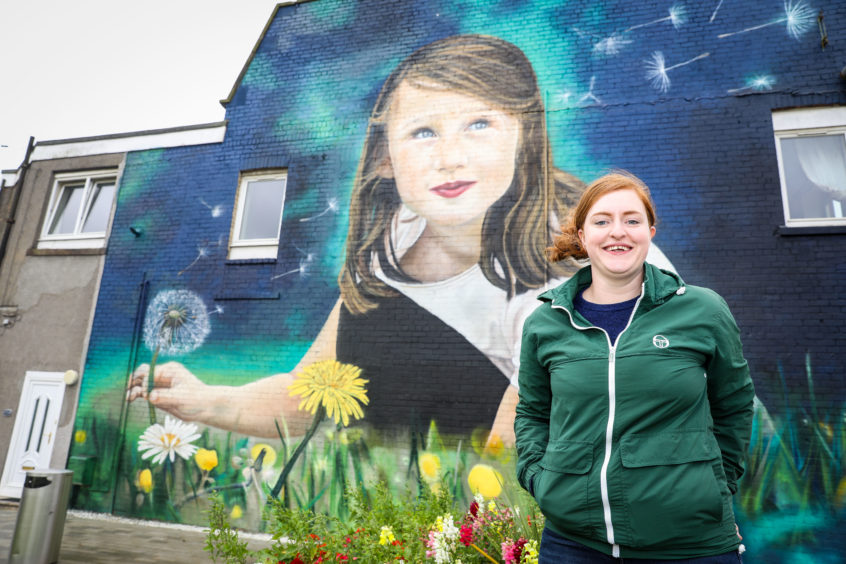 "I was concerned that Lucie's likeness would be lost with it being such a big painting, but it hasn't, even her freckles are perfect."
The new artwork is a reflection of the town's ambition to attract people back to the town centre said Christine Gourlay, Cowdenbeath Community Council secretary.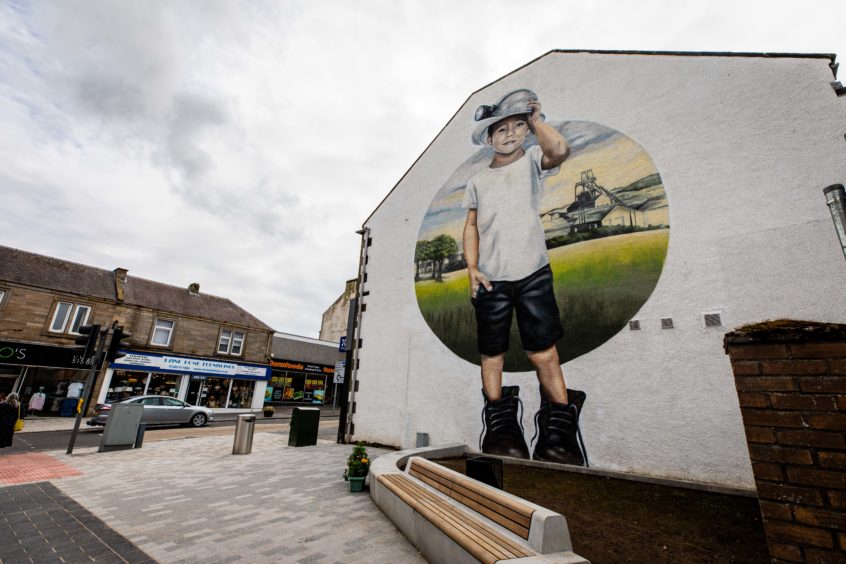 "We want to build a strong community spirit and projects like this are certainly doing that, the reaction has been phenomenal.
"It's creating something in the town that locals can be proud of as well as attracting people into Cowdenbeath  from further afield.
"We now hope to create something just as striking on the opposite building in the coming months and it all goes to continuing the town's growing reputation for creativity and public art."