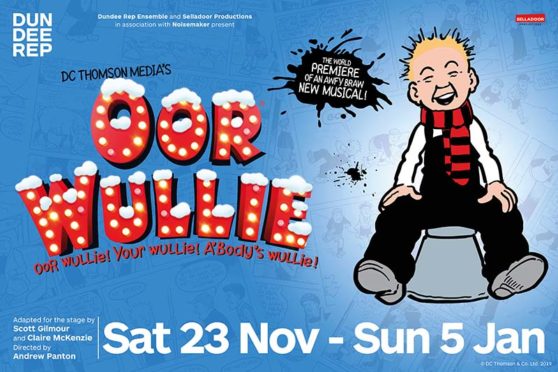 One of Scotland's most beloved 'wee rascals' will be the focus of a brand new musical making its debut later this Christmas.
Oor Wullie has its world premiere run at Dundee Rep from Saturday, November 23 right through to Sunday, January 5, before it tours across Scotland.
The iconic laddie from Auchenshoogle is much loved for his big heart, constant war against boredom and his mischievous energetic pranks which often land him in a scrape or two!
Now you can see the spiky-haired scallywag live on stage as he embarks on an adventure with pals Fat Boab, Soapy Soutar, Wee Eck, and the rest of the Sunday Post gang – the only question is; where's his bucket?!
Martin Quinn will star as Scotland's favourite comic strip scamp Wullie.
Speaking about taking on the iconic role, he said: "Initially it was quite daunting, seeing as everyone's used to Oor Wullie as a one page adventure, whereas we're trying to breathe life into it as a full scale musical.
"But we've got such a great script and team on the show, that side of it is all taken care of. I'm just looking forward to channelling my inner "cheeky chappy", reminiscent of when I was a wee guy and my gran kept the Sunday Post for me.
"What I'm more scared of now is getting my hair dyed blonde which my girlfriend tells me if it isn't done properly can turn green!"
Oor Wullie is presented by Dundee Rep and Selladoor Worldwide in association with Noisemaker. It will be directed by Andrew Panton, with set and costume design by Kenneth Macleod.
Find out more, and book your tickets, at the Dundee Rep website.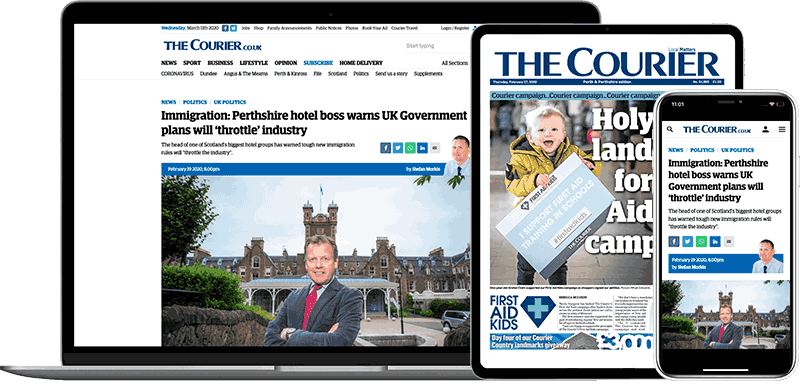 Help support quality local journalism … become a digital subscriber to The Courier
For as little as £5.99 a month you can access all of our content, including Premium articles.
Subscribe