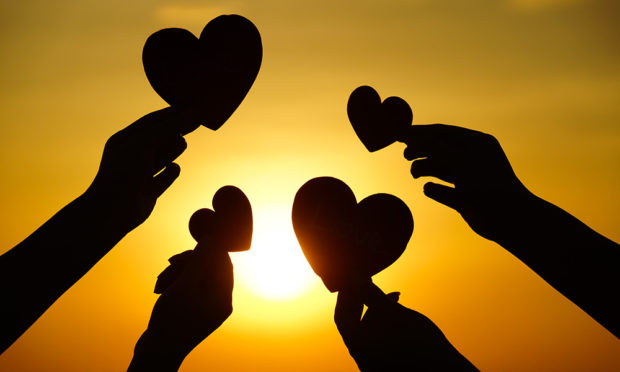 If there is one thing coronavirus lockdown has taught us, it has been to look after ourselves and others, and perhaps show a little more compassion. During the lockdown, many companies have halted or reduced their services, but when it comes to charities, they are still very much doing business as usual.
If you are on lockdown and perhaps find yourself with some extra cash at the end of the month (as you have not been able to spend it on your usual luxuries), then consider donating any amount to a charity that is close to your heart. You may even be making post-lockdown plans to do more for your community or those in need, and are considering volunteering in the future.
Here are 10 charities that could do with your help, particularly at this time:
Cornerstone is calling for PPE and art supplies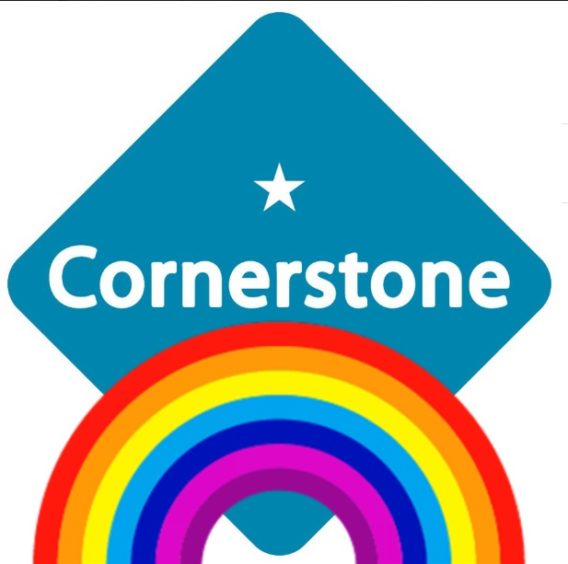 Cornerstone runs 12 services within its Dundee Branch area for people with a range of needs including learning disabilities, physical disabilities, autism and Asperger's. It employs around 200 staff in the local branch across a range of services include housing support services, home care, community support services and children's services.
To minimise the impact of the coronavirus on the people it supports and staff, and to safeguard services, Cornerstone has reduced non-essential community support services and redeployed staff to bolster housing support services. It is continuing to support vulnerable children, allowing parents who are keyworkers to continue to work.
You can support Cornerstone as it needs to maintain its supplies of Personal Protective Equipment (PPE) to protect both the people it support and it staff. It would welcome masks, coveralls, visors and/or goggles as well as arts/crafts resources to help support indoor activities.
*If you can help, call Jeanne Bhadani at Cornerstone's Dundee office on 0300 131 3333 or emailing: ASC.Enquiries@cornerstone.org.uk
**If you are interested in joining one of the Cornerstone teams there are a number of vacancies available now. Click here for more details.
Dundee Foodbank hopes for food parcels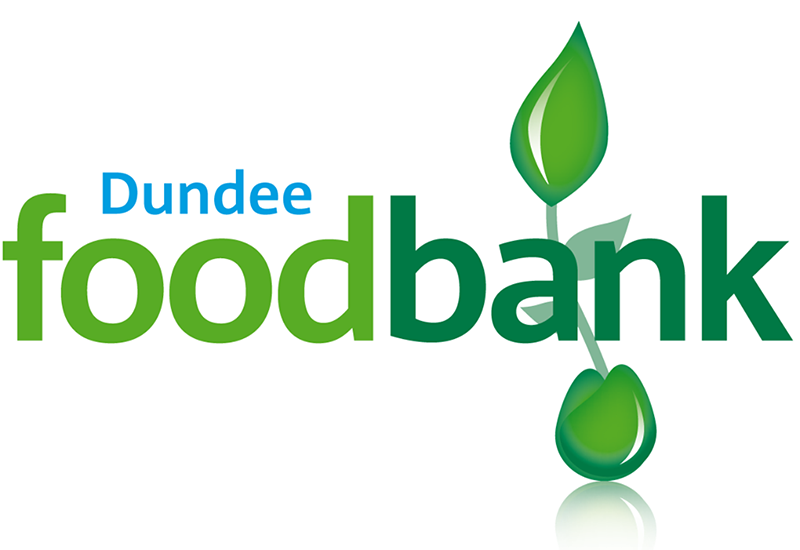 Big or small, every gift you give helps transform lives.
Dundee Foodbank is run by local people for local people – it relies on the community's support to ensure it can continue to stop people going hungry. Can you invest in the future of the project and help provide much-needed support to people in crisis in our community?
Regular giving or one-off gifts: 
If you'd be interested in being a regular supporter of Dundee Foodbank, or even just a one-off donation, then you can click here to visit the donation portal. All donations will be spent on urgent food needs or will contribute towards our running costs.
Become a volunteer – the driving force behind foodbanks:
There are thousands of volunteers across the UK, helping The Trussell Trust Foodbank Network get emergency food to people in crisis. Do you want to get involved in volunteering? Whatever role you choose, you will make a real difference to the life of someone in crisis.
WAREHOUSE VOLUNTEER
The foodbank needs help to weigh, sort and store donated food before it's made into parcels for clients to collect. You could help in this vital work to ensure it has the right food available at all times. These sessions are only available on weekdays.
SUPERMARKET COLLECTION VOLUNTEER
Periodically the foodbank organises supermarket collections to help build up stock levels. These typically happen on a Saturday, at least once a month. It rotates around different supermarkets around Dundee. It sets up stall in a supermarket where a team of volunteers will distribute 'shopping lists' detailing the most urgent stock needs to customers upon entry of the store. Then volunteers at the in-store collection point  accept any donations from customers upon exiting the store. Donations are sorted and packed away before being transported to the warehouse at the end of the day.
No regular commitment is needed and volunteers will be kept informed of upcoming collections.
*To get involved in volunteering for the foodbank, or for more information, click here.
Dundee Therapy Garden gives veterans their independence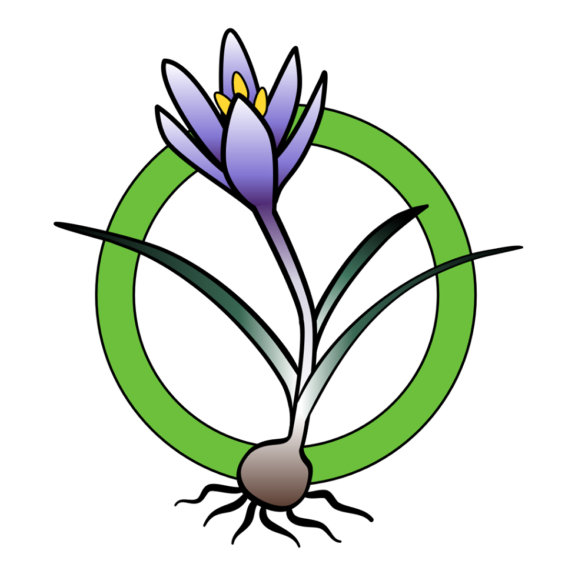 Dundee Therapy Garden is a small local charity working with military veterans and ex-uniformed services personnel who are experiencing emotional and physical difficulties.
Based in a dedicated garden site in Dudhope Park, it provides supervised, individually tailored therapy to improve veterans' resilience and to help them develop and maintain positive coping strategies. The garden is open throughout the year and veterans normally come two full days a week.
It is a peaceful, safe place where everyone is friendly. A hot lunch is provided in the mess room, often using the fruit and veg grown in the garden. There are covered areas outside for wet weather and BBQs when the sun shines.
The staff at DTG have experience in working both in the healthcare and military systems and are aware of the needs of veterans and ex-uniform personnel.
Veterans who have moved on say that the garden was a turning point on the road to a happier, more independent life and the chance to reconnect with family and friends.
*If you, or someone you know, might benefit, call 01382 202660 or 07483 102448 or email: dundeetherapygarden@hotmail.com or visit the website by clicking here. 
Dial-OP & Go phone line is making connections with the vulnerable and isolated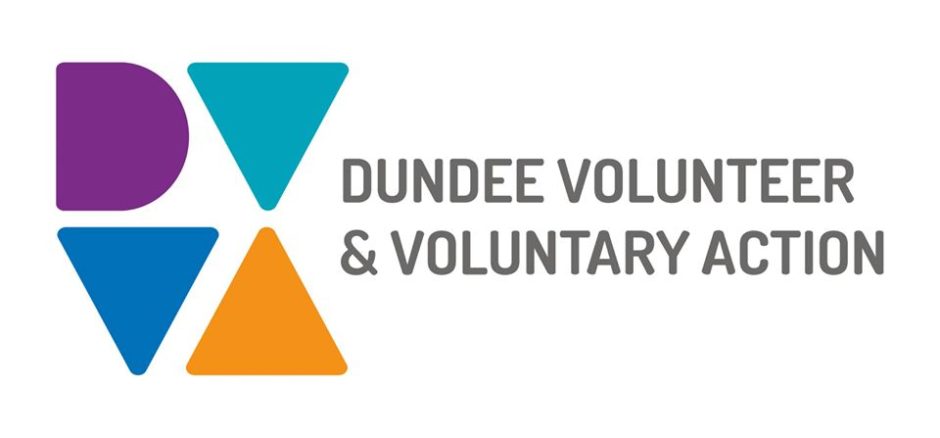 Dial-OP & GO is run by Dundee Volunteer and Voluntary Action and is here to support the sector, partners and community members during these challenging times. Its commitment remains to operate as an information resource on support locally available and ensure the most vulnerable in our communities don't feel disconnected and isolated.
Through the Information Line, Dial-OP holds an internal up to date list of local organisations and agencies that can help during this uncertain time.
If you have any questions or concerns, please phone the Dial-OP Helpline regarding any enquiry about current services relating to your wellbeing including shopping, food provision, collecting prescriptions, befriending and morning calls, etc.
The call handlers will provide organisations and the general public with the most up to date information and will signpost or arrange onward referral to the relevant services.
Dundee Volunteer and Voluntary Action is holding its annual awards later in the year and invites nominations from organisations, friends, family, neighbours, work colleagues or anyone else. If you know someone who gives their time to make a difference then let them know.
To request a nomination form and find out more, contact the team on 01382 305705 or email: volunteer@dvva.scot Nominations close at 5pm on June 1.
*If you or someone you know would benefit from Dial-OP & Go, you can email: dialop@dvva.scot or call 01382 305757, Monday to Friday, 9am to 5pm.
Jobs4britain is helping the voluntary sector meet new demands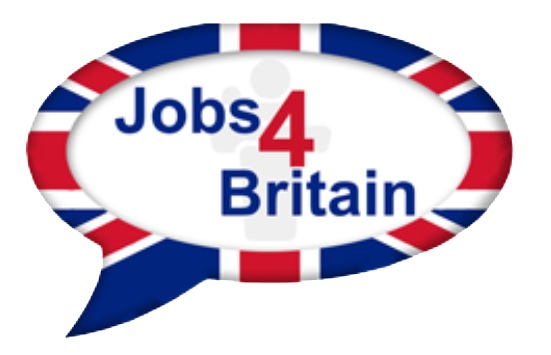 The need for an army of 250,000 volunteers was announced by Health Secretary, Matt Hancock last week which could be met through utilisation of recently furloughed workers within the UK.
The introduction of the Government Job Retention Scheme has provided business and employees with much required assistance and security however this scheme has resulted in a potentially untapped workforce, ranging in skill sets that could be redeployed to meet the increasing demands on other sectors. Jobs4britain volunteers to help volunteers! The aim is simple, help the UK meet new demands on the voluntary sector.
A partnership developed between Gentle Carpenter and Flair People to help combat the requirement for volunteers in the NHS, food production and charitable sectors. The result is Jobs4britain, a website that allows voluntary positions to be advertised and filled with no hidden costs.
Many businesses will also be concerned about the impact strict non-working rules around the Job Retention Scheme will have on their employees. We all know the difficulties of returning to the work environment after two weeks on annual leave, this process could compound this problem.
*If you have a new demand for voluntary work due to COVID-19 or have recently been furloughed visit the Jobs4britain website here to start the fight against COVID-19 and help others.
Eagles Wings Trust is off to a flying start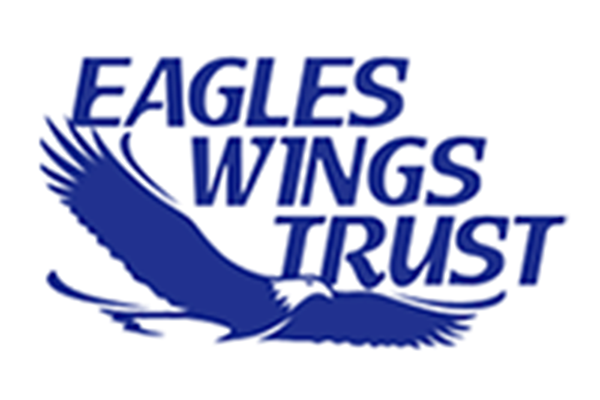 During the Coronavirus crisis Eagles Wings Trust has joined forces with the Parish Nurses from the Steeple Church to continue showing our support and love for the homeless, addicted and those in need.
To keep in line with social distancing guidelines, the Trust is now distributing bags filled with basic groceries, a packed lunch, toiletry items and a wee message of hope in these difficult times.
These are available to collect from outside 10 Douglas Street DD1 5AJ from 1pm-3pm Monday to Thursday.
Eagles Wings have been helping about 30 people each day so supplies are starting to run low. The Trust would be really grateful for any donations of tinned food, packet soup, Pot Noodles, biscuits, tinned puddings, uht milk and cereal (especially the individual packs) as well as packs of tea bags, coffee and sugar. And of course toilet roll! The Trust is also looking for donations of basic, cheap pay-as-you-go mobile phones to give out so that if people need to self isolate they can keep in touch and The Trust can get a food bag to them.
*If you would like to donate any of these items, then click here to find out more.
Maggie's Dundee is supporting people with cancer by phone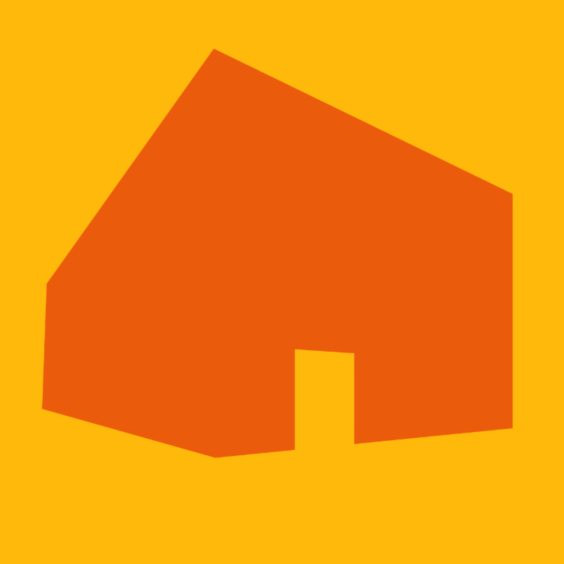 Maggie's Dundee is supporting people living with cancer through the Covid-19 emergency by phone, email or through their online community.
The centre, in the grounds of Ninewells Hospital is no longer seeing people, but the charity is providing free practical and emotional support to people living with cancer, as well as family and friends, at what is an incredibly difficult time.
Maggie's Dundee Centre Head, Lesley Howells, said: "We understand how the current situation increases stress and anxiety levels for people undergoing treatment, as well as family and friends, but we are here with them offering practical and emotional support to help them cope with the challenging times ahead. We have been supporting people with cancer for 25 years and our professional staff are here with you now."
Since Maggie's opened its first centre in 1996, the charity has developed a programme of support that is proven to help people with cancer and their loved ones take back control.
Maggie's Dundee relies almost entirely on voluntary donations to be able to offer this high quality, professional support.
*To find out more about Maggie's Dundee please contact us 01382 632899 or email: Dundee@maggies.org
People with cancer rely on Maggie's Fife's support now more than ever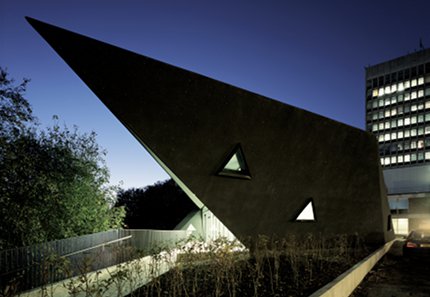 With many people with cancer self-isolating and facing changes or delays to treatment, the professional support offered by Maggie's Fife experts by phone, email or online has become a lifeline.
People like, Wendy, who says:  'Thank goodness you have still been at the end of the phone, I' d have been at home worrying and it's helped to have someone to talk to.'
Maggie's Fife Centre Head Alison Allan added: "We understand how the current situation increases stress and anxiety levels for people undergoing treatment, and  family and friends, it is important that people know they can ring or email us so we can offer support or just listen to how they are feeling."
*Give Maggie's experts a ring 01592 647997, email: fife@maggiescentres.org or look at our online community by clicking here. People with cancer need you now more than ever please donate today to help Maggie's Fife be there for those who need them now, click here to donate.   
Perth Autism Support is reducing the social isolation impact on families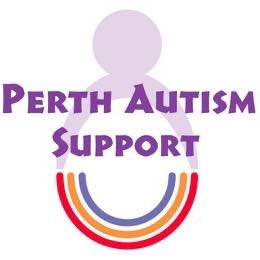 During the Covid-19 pandemic crisis Perth Autism Support is committed to ensuring a consistent, reliable approach to autistic children and their families within Perth & Kinross.
Due to changes in usual life routines, both at home and in school for both the young people and their parents, the charity's support is needed now more than ever.
It aims to:
Provide consistent, familiar support, advice and information
Decrease anxiety in children and young people and their families
Decrease the impact of social isolation for families
Although in-person contact has paused for the time being, Perth Autism Support has adapted its services to be delivered as much as possible in alternative ways:
One-to-support for children and young people using video, telephone or email support
One-to-one support for parents/carers using video, telephone or email support
Daily activities posted on our social media
Group support for parents/carers via video link
Weekly newsletters to families who access our activities programme
*If families would like more information contact Perth Autism Support on 01738 451081 or email: info@perthautismsupport.org.uk
Get on board and help Food Train support older people in need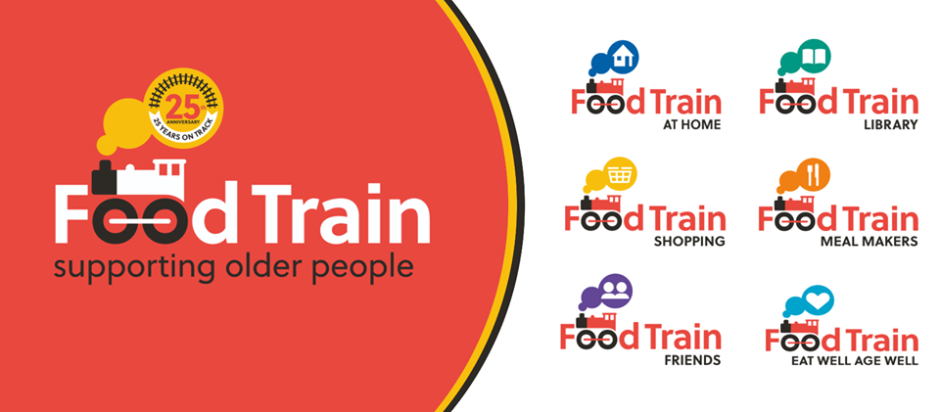 Your support is crucial in allowing Food Train to continue providing its vital grocery delivery service to older vulnerable people within our communities during these very challenging times.
Food Train's dedicated staff and volunteers continue providing an essential service in the community by delivering vital weekly food and grocery supplies to frail and vulnerable older people in self-isolation.
As we face the greatest medical crisis of our generation, Food Train is committed to the ongoing provision of its shopping service as well as increasing the number of people that it delivers to through these challenging times. Lives depend on Food Train's ability to respond when needed, but this is something it can only do with your continued support.
As a charity that relies on the additional funding donated by the amazing generosity of the public and businesses, the current challenge is to sustain the level of donations required to maintain its services.
*During this difficult time, many families face their own challenges, money is limited and the priority will always be taking care of your loved ones, but if you have the means to support Food Train during this time, then click here to make a donation. 
The MAXwell Centre is continuing to help people access vital support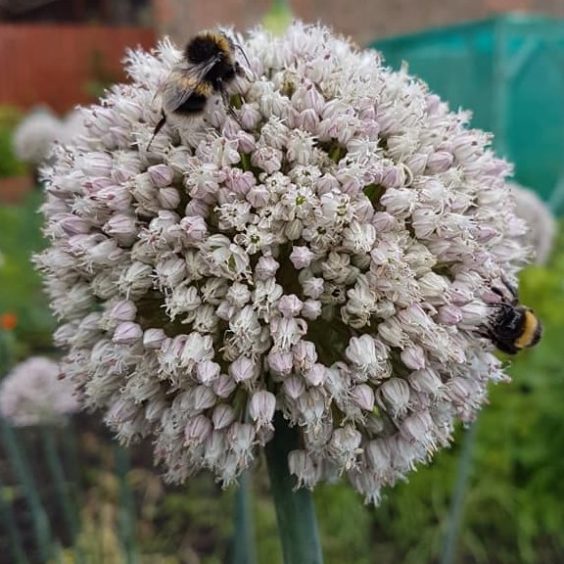 Although the MAXwell Centre is closed, it has adapted its services and activities to provide as much support as they safely can over the coming weeks, including:
The MAXwell Centre has set-up a support phone line 07305424340. This provides referrals to the local food banks and food delivery services. In addition there will be information on how to continue to access a wide, diverse range of support services remotely such as welfare rights, crisis grants, the Scottish welfare fund etc. It wants to continue to ensure everyone is accessing all the available financial support they can. It is also signposting individuals to organisations providing wellbeing support especially in relation to mental health.
It will continue to stock the Coldside Community Cupboard each day with fruit, vegetables, bakery products and other ambient foods. The Cupboard sits outside the centre each weekday from 10am-3pm.
The garden workers are assembling 'grow at home kits' of seeds, plants, potatoes, compost, pots and grow bags that staff and volunteers will deliver to local individuals, families and any volunteers that can no longer come to the garden. This will allow them to grow at home or in their own gardens if they have one.
The MAXwell Centre was also able to provide the children booked in to its cancelled Easter holiday club with a bag of garden themed activities and crafts to keep them busy. Its youth workers are continuing to look at social media and blogs as a way of keeping in touch and engaging with our young people during this difficult time.
*For more information on the MAXwell Centre and its services, or what you can do to help, click here.