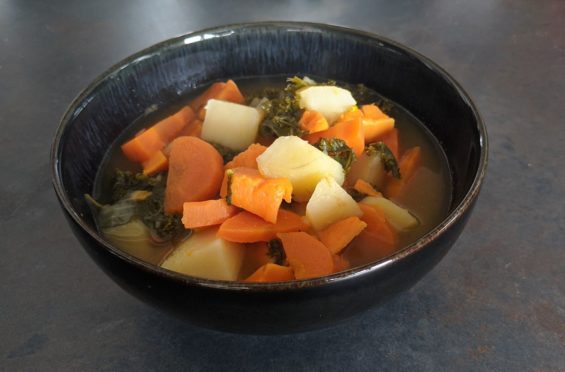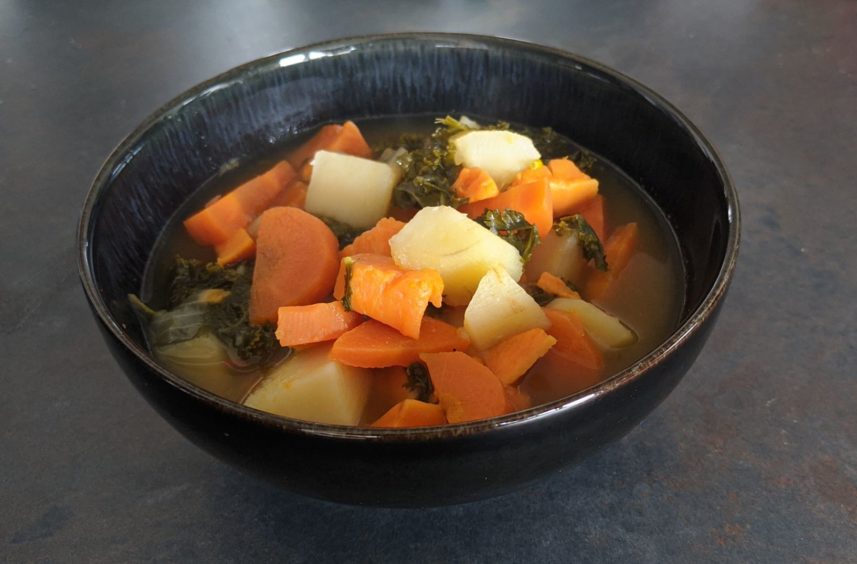 Dundee Vegan Festival organiser Barry Mackie-Conlon and Aberdeenshire vegan community campaigner Louise Cormack share their tips for shopping and cooking during the lockdown.
If you've been shopping for vegan ingredients in the past few weeks, you may have noticed a shortage of certain items in the supermarkets.
Non-dairy milk, flour and convenience foods such as vegan pizzas have often been missing from shelves as people look to stock up their cupboards and freezers during the lockdown.
Vegan festivals throughout Scotland have also been cancelled due to Covid-19, meaning there won't be opportunities to shop from the stalls that are normally a feature at these events.
But don't worry – Dundee Vegan Festival organiser Barry Mackie-Conlon and Aberdeenshire vegan community activist Louise Cormack are on hand to share their lockdown shopping tips and simple recipes to make the most of cupboard staple ingredients.
Barry said: "It is more difficult to get hold of some foods right now.
"Simple things like flour, I can't find that anywhere.
"My wife and I work long hours so we often rely on convenience foods, but when we've gone to the supermarket for, say, a vegan pizza, there were none left.
"Plant-based milks are also not always available. It's because people are now picking up a few more of the same thing than they normally would, so that they won't have to go out as often.
"But in the vegan community there is an attitude of 'make it yourself', as until recently shops didn't really cater for vegans.
"Basic ingredients like chickpeas, lentils and vegetables are still available and you can make a lot with them.
"Independent greengrocers have a lot of key ingredients available, and health food stores are also open, such as the one on Commercial Street in Dundee."
Barry explained that since the lockdown began, he has been cooking from scratch at home more often.
Two of his favourite simple dishes are cheesy beanos with vegan cheese and lentil soup, which he enjoys in its "chunky" form if it's the only course, but if it's a starter he prefers to blend it.
Meanwhile Stonehaven-based Louise, who runs a community group called Vegan Business and Social Events Scotland, advises using independent suppliers, many of whom are now providing an online delivery service.
Her favourites are the Bonobo Café in Aberdeen, a vegan co-operative that delivers fruit, vegetables, ready meals and various sundries, as well as Vegan Bay, a vegan bakery in Cruden Bay.
Louise said: "I make a lot of simple dishes with pasta and tatties, so I find that I can get most ingredients that I need from local suppliers.
"If you can't find almond or soy milk then pea milk is a good alternative – I usually buy it, and it's not as popular as the other milks so it doesn't disappear from shelves.
"If anyone is struggling to get ingredients then we have a really good local vegan community who will offer advice and help.
"My group, Vegan Business and Social Events  Scotland, is on Facebook and will signpost people to various suppliers. Our aim is to promote local businesses and before the lockdown we also organised social lunches at various vegan eateries throughout Aberdeenshire, which was a good way to meet like-minded people.
"There is also Vegan Aberdeen and Vegan Dundee, among others."
Barry's Recipes
Lentil Soup (serves 4)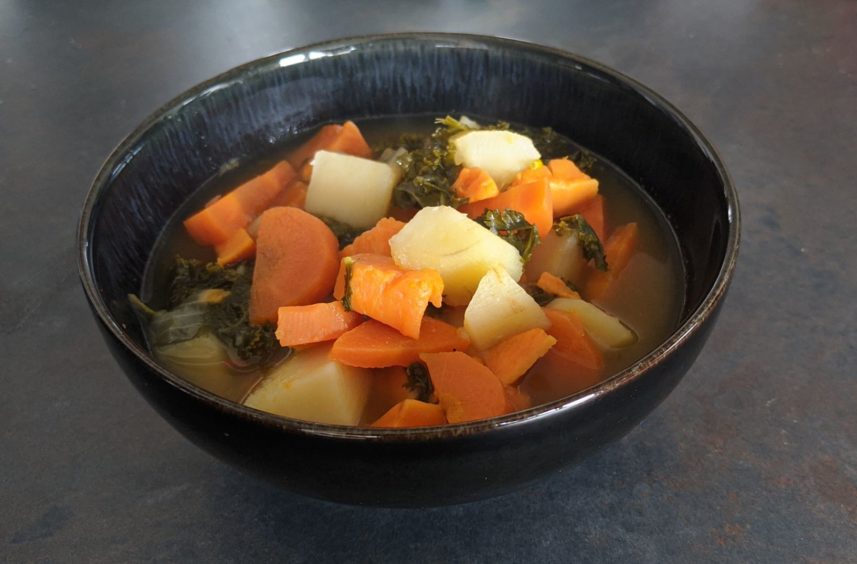 Ingredients:
1 tbsp olive oil
2 large carrots, diced
1 white onion, diced
1 cup red lentils
1 litre vegetable stock
2 large white potatoes diced
1 cup of kale
Cooking method:
1.In a large pot, add the oil and diced onion.
2.Lightly brown the onion and then add the vegetable stock.
3.Bring the stock to the boil then add the carrots, lentils, potatoes and kale.
4.Give the pot a good stir and bring to the boil.
5.Once boiling drop to a low heat and leave to simmer for 40-50 minutes, stirring occasionally.
Cheesy Beanos (Serves 2)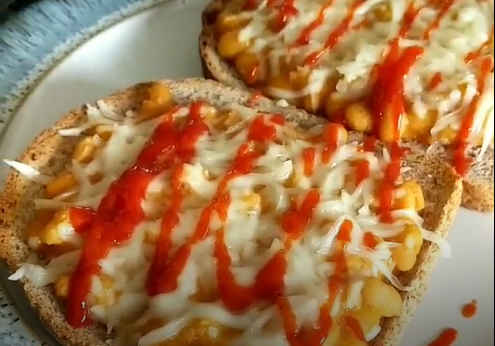 Ingredients:
1 can of baked beans
4 slices of bread
2 cups of your favourite vegan cheese, grated – Barry's favourite is Violife Mozzarella style.
Optional:
½ cup of nutritional yeast
1 tsp turmeric
2 tsp paprika
Cooking Method:
1.Pre-heat your grill at 200°C.
2. Add the baked beans to a small-medium sized pot and heat them on medium heat for 4-6 minutes stirring regularly.
3. Add the optional ingredients and stir them through.
4. Toast one side of the bread to your preference.
5.Once the bread has toasted on one side, flip the slices over and evenly portion out the beans onto the each slice of bread.
6.Then evenly distribute the vegan cheese over the beans ensuring full coverage.
7.Put the slices that are now loaded up with beans and vegan cheese back in the grill for 4-5 minutes.