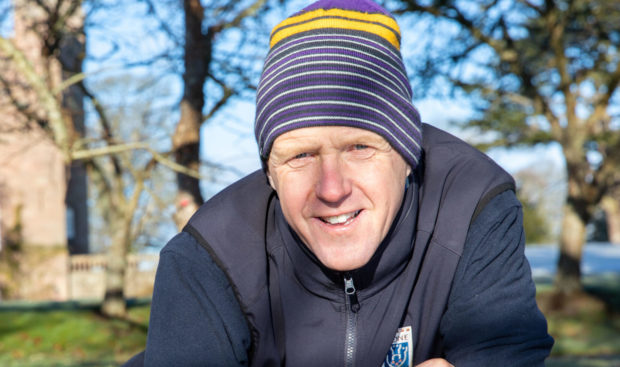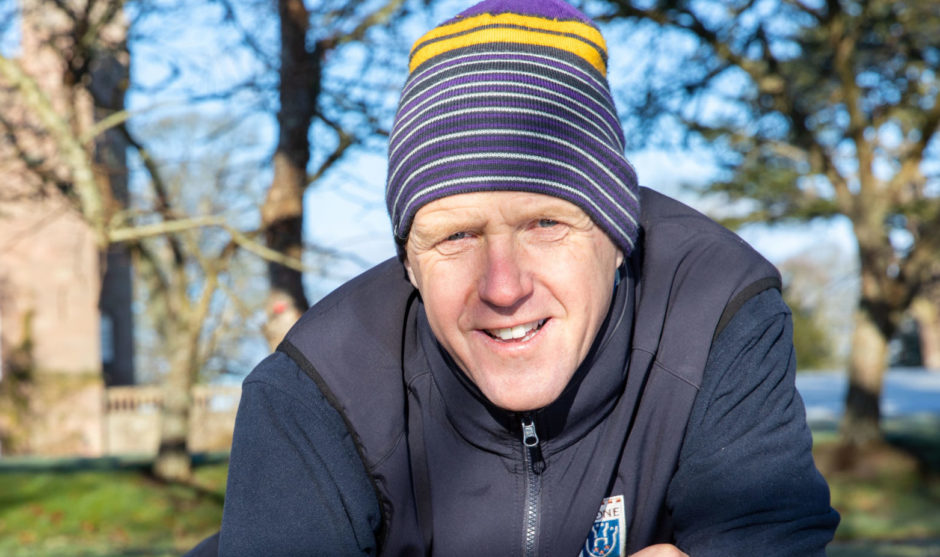 Gardening with The Courier has a new friendly face, our  'ginger gairdner' is none other than Beechgrove Gardens presenter and Scone Palace head gardener, Brian Cunningham, who's here to help keep you and your plants happy.
It's truly awful what we are experiencing just now with the coronavirus pandemic but I can't help feeling positive that, during this period of lockdown, companies selling garden seeds and bags of compost are experiencing spikes in sales as people spending more time at home are looking to reconnect with their garden.
And in this respect the timing could not be better as it coincides with the start of the growing season, the time of year when gardens and gardeners burst into life.
In the veg plot, potatoes need planting now and in the coming weeks we'll be sowing seeds of lettuce, carrots, beetroot, cabbages, peas and beans into the ground.
If you have access to a small glasshouse or polytunnel you can be starting these crops off earlier by sowing them into trays and pots before planting them out.
You can also grow tomatoes, cucumbers, basil, chilli and pepper plants that are too tender to be grown outdoors.
The beauty of vegetable growing, and gardening in general, is that it's not essential to have a large space. Much can be achieved even in the smallest of spaces such as a basement courtyard, porch or balcony, and with the correct planning, growing vegetables in containers can be equally as productive.
Even root crops such as potatoes, parsnip and carrots can be grown in the simplest of containers such as a turned out compost bag.
And for all of you living in flats and apartments, don't think the gardening world escapes you.
A windowsill is space enough to grow a pot or tray of "cut and come again" lettuce, peppers and herbs which can be made into a decorative indoor display as well as being productive. In fact interest in house plants hasn't been more popular over the last 20 years than it is now, millennials with no gardens (or homes) of their own are giving indoor gardening a whole new following with the new trend of indoor jungles. Gone are the days of the simple pot plant sitting on the coffee table and now succulents, tropical plants and orchids are being hung from ceilings and fish tanks converted into aquascapes.
New to gardening?
With this new-found free time, many of you will be taking up some form of gardening for the first time, wondering "where on earth do I start?"
Thankfully there is a wealth of expertise and knowledge out there for you to call on, I've always found the gardening community is one that likes to share. You'll find plenty magazines on the shop shelves that regularly come with free packets of seeds, with most also doing digital versions if you can't get out just now.
Taking out a magazine subscription will see it delivered straight to your door. If you fancy pursuing a specific interest such as growing bonsai or making a miniature garden of mountain plants then visiting the websites or becoming a member of such groups as the Scottish Bonsai Association or the Scottish Rock Garden Club gives you access to a source of information.
Advice for Scottish gardeners
One word of warning is that most garden magazines, although full of excellent content, are written by gardeners who ply their trade in more southern parts of the British Isles, which although may only be a few hours' drive away by car, can be as much as two weeks ahead of us as far as growing plants is concerned.
For information more suited to the Scottish gardener you should consider advice closer to home. Ken Cox of Glendoick Garden Centre has written a couple of excellent books on plants and growing fruit and veg in Scotland.
Hopefully via this column over the course of the coming weeks I'll be able to give you some advice to keep you on the right garden path and (ahem) I'll also be joining the Beechgrove team which is now back on your TV screens for the growing season; follow us and you'll learn a lot from our mistakes.
Finally, for those of us looking to entertain children during this period of staying at home, gardening is a great way for the family to play and work together.
Don't underestimate what garden jobs young children are capable of doing but clearly DO NOT let them loose with a chainsaw. Making teepees planted up with sweet peas, milk cartons into hanging planters and wildflower seed bombs are some of the many fun activities you can be having outdoors in the garden with your kids.
As has been highlighted a lot over the last few years, there are so many health benefits to being outdoors, both physically and mentally, where the role of gardening is playing a significant part. Mowing lawns, cutting hedges, planting trees and shrubs are just some activities to keep you physically in shape while sowing a packet of seeds, nurturing the plant on and simply being outdoors, observing your garden go through the seasonal cycle, all help to keep the mind at ease. Gardening is also great at bringing people and communities together through individual projects, allotments and all the In Bloom groups who do amazing works keeping our villages, towns and cities looking colourful and cheery.
There's no doubt many of us will be finding this very hard during these challenging times but I'm confident a little bit of gardening can help us get through this together.
Brian Cunningham is a presenter on BBC Scotland's Beechgrove Garden and head gardener at Scone Palace. Follow him on Twitter @gingergairdner.
Please follow government advice in all outdoor activities during lockdown.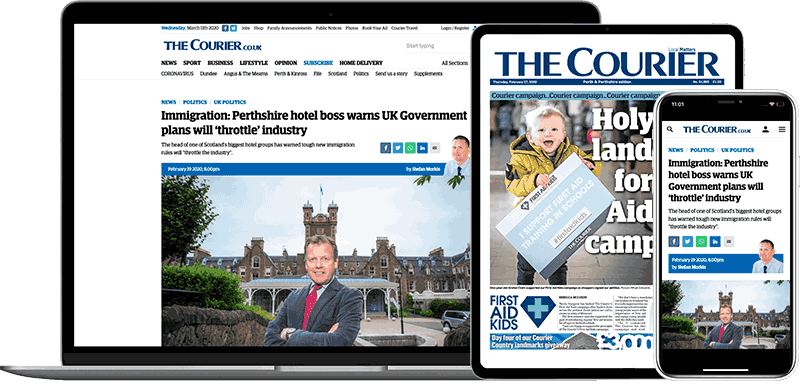 Help support quality local journalism … become a digital subscriber to The Courier
For as little as £5.99 a month you can access all of our content, including Premium articles.
Subscribe