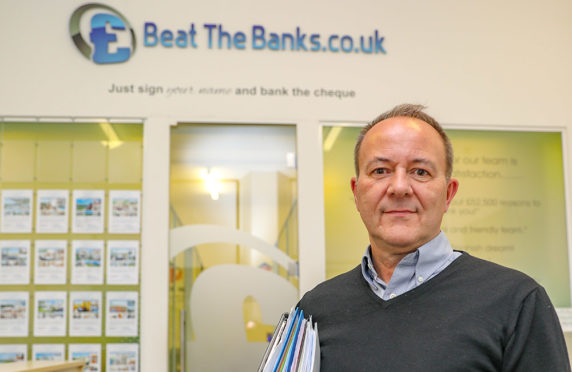 Claims specialist Mike Begg has been responsible for clawing back millions of pounds in PPI compensation for his clients.
Since 2013, his firm Beat the Banks has won back more than £35million for people all over the UK who were mis-sold PPI.
Mike, who has been in financial services for 40 years, has now turned his expertise to the complex world of faulty pension advice and to winning compensation back for his clients who may have unwittingly made catastrophic decisions to move their pension pots elsewhere.
Since former Chancellor George Osborne announced the Pension Freedom Initiative in April 2015, vast numbers of people have been moving their defined benefit (DB) workplace pensions. But many of them have been wrongly advised to leave highly valuable and guaranteed schemes.
Because of fees of as much as 5% and falling stock markets, it could mean those who were wrongly persuaded to transfer their fund elsewhere are now looking at substantial losses.
Mike explained: "Sadly many pension holders who have decided leave these schemes have been misled by financial advisers passing themselves off as being fully pension-qualified when they are not.
"The reality is that only fully authorised and regulated Pension Specialists holding a level 6 qualification are permitted to advise on the merits of transferring a DB pension. Something that we find people are completely oblivious too."
In Mike's opinion, leaving a DB pension scheme is a bad idea and every regulator since 1988 has hammered that message across. In some circumstances it can be justified but Mike says clearly it's "far from appropriate" in all but a relatively small number of cases.
He added: "The risks in moving can be huge and mean leaving a guaranteed low risk environment to one with both initial and ongoing fees and where your fund is open to substantial stock market fluctuations that in the very worst cases could see your pension pot run dry.
"We have seen some truly shocking advice including defined benefit pension holders being transferred out of their scheme before age 55. Until that point no tax-free cash can be released. It also means the loss of substantial guaranteed growth."
Since the Pension Freedom Initiative was introduced, £83 billion worth of these type of pensions were transferred within the first three-and-a-half years (until October 2018) and today, that figure is now well in excess of £100 billion and Mike believes some of these people who did so have been wrongly advised to leave.
Mike explained: "To beat the guaranteed returns gained by staying within a DB scheme, any new fund may have to generate something like an 8% returns gross of any charges. Arguably impossible to achieve unless the pension holder is happy to gamble and move into a medium-to-high risk fund.
"Despite this fact, many have been duped into doing exactly that and my aim is to bring it to their attention.
"We've seen people with no investment experience being frankly stung and everyone we have spoken to hasn't had the slightest clue what's happened to them. They are then very distressed when explain the full story to them.
*If you feel you have been given faulty advice about your workplace pension, have paid high fees and/or suffered significant losses as a result, Beat the Banks can help. Mike and his team can explain what's happened in layman's terms and help fight for compensation on your behalf. Click here to go straight to Beat the Banks website.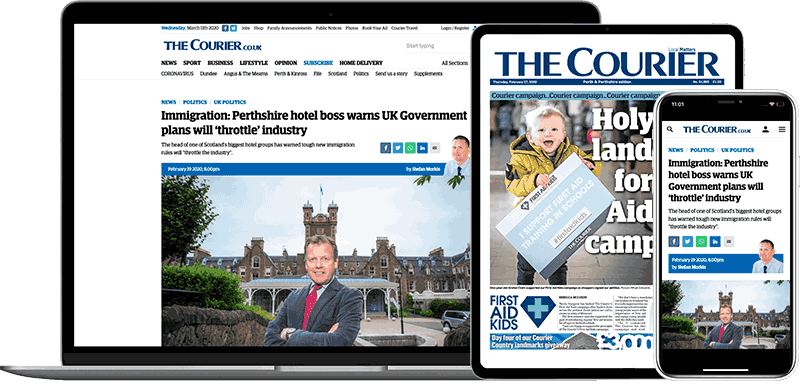 Help support quality local journalism … become a digital subscriber to The Courier
For as little as £5.99 a month you can access all of our content, including Premium articles.
Subscribe