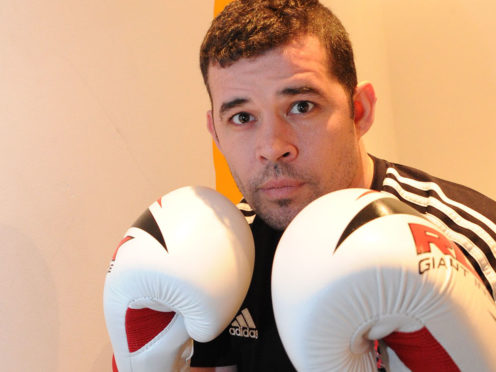 When ex-soldier Kevin Brooks was serving in Iraq he learned the importance of routine and exercise for maintaining a healthy body and mind – and now he is putting his army training into practice during lockdown.
As we near two months in lockdown, we catch up with the father-of-four, who was helped by Poppyscotland, the charity for the Armed Forces community when he needed it most.
Kevin, a full-time carer for his son Kevin who has severe autism, said: "I am doing as good as I can be and trying to adapt to what's going on. I think the most important thing for everyone is routine. If you have not got a routine it is very difficult to keep motivated."
Today, in lockdown with wife Emma and their four children aged between seven and 17, Kevin draws on the similarities of life as we know it today with his army days: "When I was in Iraq on my first major tour, it was like groundhog day. When you are on tour, it is tedious, your freedom is restricted, and there's a threat out there that could cost you your life. Fight or flight kicks in.
"In a way, the military environment that I was used to, and that training we were given in the army, has just kicked in again."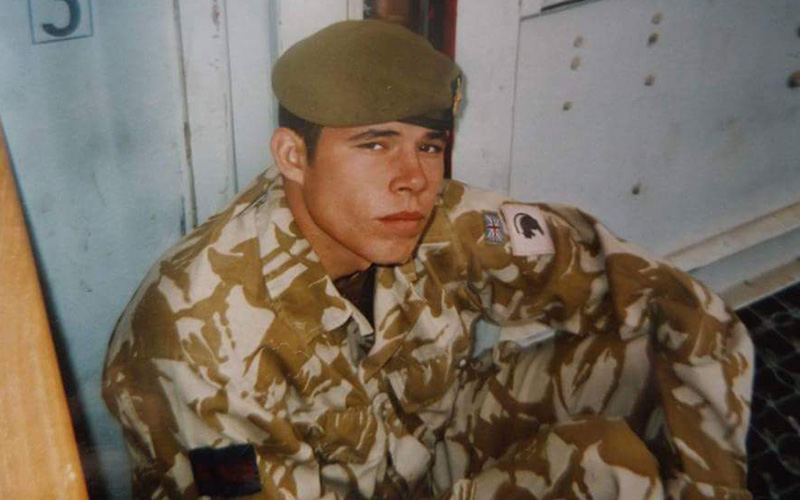 Kevin, 36, served in the Scots Guards for seven-and-a-half years while secretly battling Post Traumatic Stress Disorder (PTSD). Since leaving the Army, he and his family's lives have been transformed by vital welfare support and grants from Poppyscotland.
Not only did Poppyscotland send the family on a Poppy Break down south, the charity also helped with moving costs when the Brooks relocated to Arbroath. Another house move followed, to Nairn where the family now reside, and again Poppyscotland was on hand to financially assist during what can be a stressful (and expensive) time for any family.
Besides financial assistance and support, Poppyscotland has given Kevin a new focus in his life – boxing. The former Scots Guard admits that boxing has helped him immensely in his recovery and it has taken him down a completely different career path.
Thanks to Poppyscotland, Kevin is now a qualified Boxing Scotland coach which allowed him to help launch a new boxing club in Nairn earlier this year.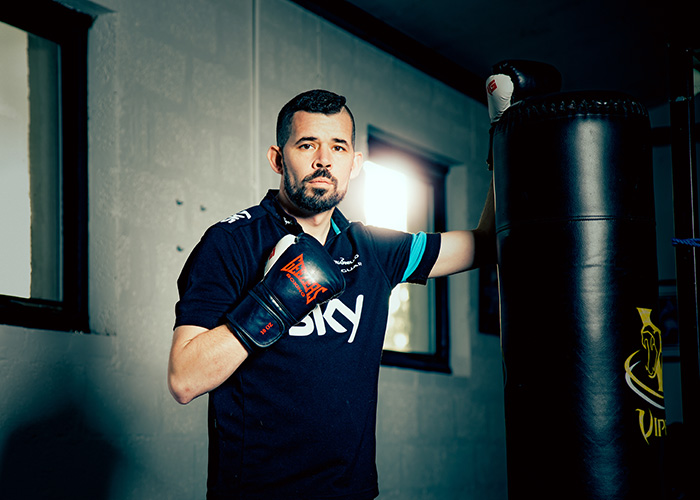 The veteran knows only too well how this current situation could be affecting people's mental health and shares the importance of reaching out, especially when you are feeling low.
He advised: "If you're struggling to stay positive, get in touch with your mates or track down your former comrades you have served with – this is the time to come together. Find something to do that makes you happy and try to write three things down each day that you are grateful for.
"For me, personally, music has also been a big morale booster as well as reducing social media time which has helped me focus on other tasks at home."
For keen boxer Kevin, who runs a club in Nairn in the north east, not being able to go to train at the gym could have been problematic, but he is now inspiring others to get into regular fitness routines with his virtual boxing training sessions on Zoom.
He added: "My at-home boxing sessions use basic household items creating a unique training session without having to spend money on equipment. Exercise – in any form – is everything. Get out of front door, go for a wee walk, clear your head and try to stay positive."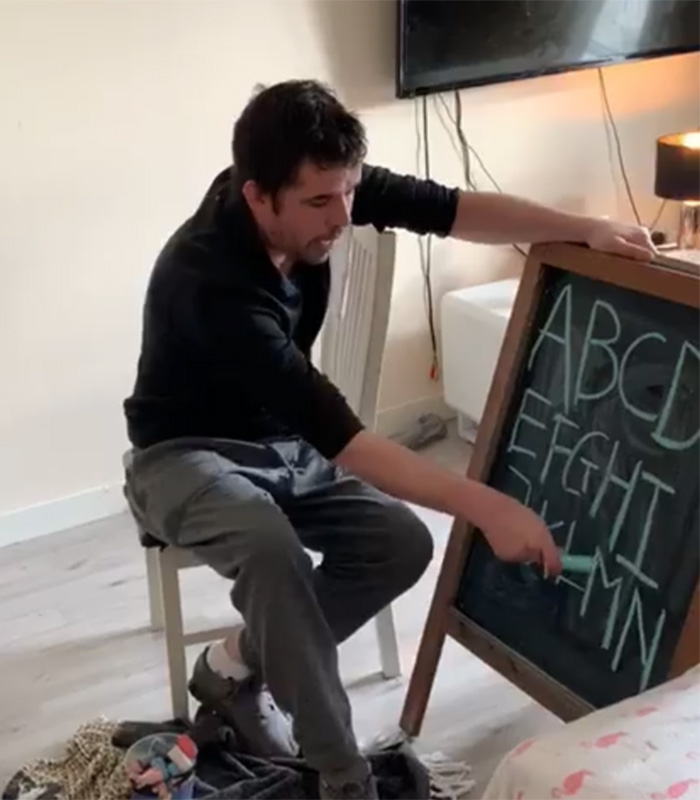 Now, as well as online boxing coaching on Mondays and Wednesdays, his days are filled with home schooling, exercising, and shopping. He advised people to be mindful of their own – or their partner's – behaviour during this time, and look for triggers, as any changes in personality could signify the onset of depression.
He added: "If you have got a partner who is getting irritated very easily, it's not because they have a bad temper, it might be because they are showing symptoms of mental health issues.
"If you think this might be the case, nip it in the bud and get support as soon as you can, as there is a lot of support out there.
"And, if you or your partner have served in the armed forces, then Poppyscotland is the place to turn to for veteran support, whether it be psychological or practical.
"I contacted Poppyscotland and got support from them that very day, I am very glad I contacted them as it changed my life and they have done the same for a lot of other squaddies too."
*If you or someone you know has served in the armed forces and might be struggling at this time, call Poppyscotland for help or support on 0131 550 1557 or click here to visit the website.
**You can training for free with Kevin on Zoom or if you are a veteran and would like training advice, email: kevinbrooks84@icloud.com