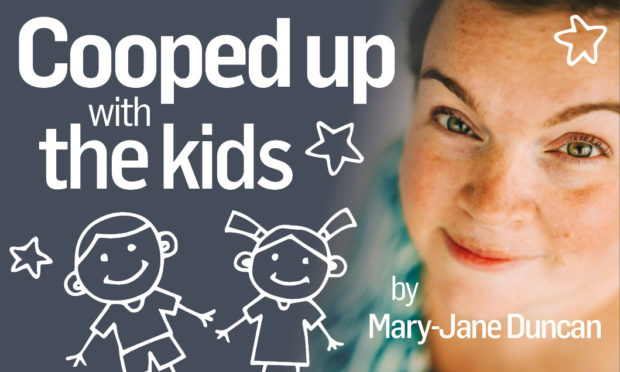 Never mind the weather, what about my waistline! Mary-Jane Duncan wonders about getting a face mask tan from the fridge light, as food is all too appealing in lockdown.
I'll start this week off with an apology. An apology extending to every resident in Courier Country. An apology regarding the very British topic of the weather. Specifically, the recent weather. Pre-2020 Scotland in spring, raining. Pre-2020 Scotland in summer – raining. Pre-2020 Scotland in autumn – raining. And 2020 Scotland in lockdown? Scorchio. We're talking "taps aff" levels of "pure roasting". Until all of a sudden it wasn't.
That nice chap with the highlights and shiny teeth from the telly stated this is due to northerly prevailing winds bringing a cold snap with them. Not true. It's because the mister has finally (after weeks of asking) brought our summer clothes home from the storage unit. So, due to the Duncan clan finally being kitted out in something other than waterproof jackets and woolly jumpers, it has begun to rain again.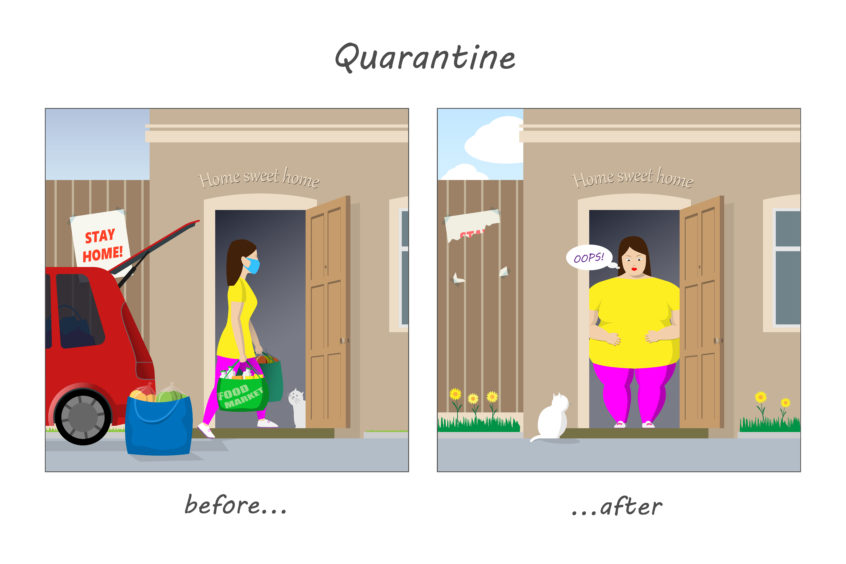 The arrival of said summer gear has unearthed another untruth. I have to accept my beloved joggers and pyjama bottoms are liars and all is NOT well in the waistline department. The kids can get away with it because they've "grown". The two youngest ones possibly about a foot each and the oldest has grown more in attitude and taste, meaning she won't wear the packed-away sunny gear.
Groaning waistlines highlight our love of food. We like to have food. We dislike being without food and our main hobbies include eating food, shopping for food and looking at pictures of food. God bless you Instagram and Pinterest. Where others may have spent their quarantine bettering themselves following Joe Wicks' fitness regimes or running 10 miles before breakfast, we have been poring over baking recipes trying to work out how to stuff bacon into pancakes or make giant cookies.
I draw the line at watching cooking programmes. Listening to Jamie Oliver telling me to use my cupboard staples to knock out a meal while allowing me to substitute out my aubergine for something else gives me the absolute rage. Good on you Jamie, but having fed 100 people a day for the past six years, I think I'm knocking the ball out the park by buttering the toast before lamping on the beans. If I'm feeling REALLY fancy I'll even melt some grated cheese on the top of the towering beano.
Himself and the kids decided to show me up and several long bike rides and couch-to-5km runs have happened.
I'm exceptionally proud and pile on encouragement by the bucketload. As I'm still shielding and not allowed to join in, himself offered to get the exercise bike from the storage unit. One swift look shot in his direction, sharp enough to leave a sting, and the subject hasn't been broached again. I've reminded him that my main hobbies for now are eating and complaining about getting fat.
My main exercise regime is walking back and forth to the front door to collect my 43537329th quarantine package, on top of the seven-day-long shifts involved with being the only employee apparently working here in the 24-hour restaurant that is our home.
With the sunshine staying MIA, I'm getting my Vitamin D daily intake using the fridge light instead. I just have to be careful not to get mask-shaped tan marks. I'm not wearing a mask worrying over the mister or bairns giving me "the Rona", I just thought wearing it might stop me eating. This is another untruth.
I am grateful none of us have contracted Covid-19 – but the Covid-10 we have instead is worrying. The concern due to the extra 10lbs we're all gaining from comfort eating is lessened only by the belief the Duncan family might actually be single-handedly fattening the curve. Outdoors remaining out of bounds for now, I've started dancing in the kitchen during the 12-hour-a-day food prep.
Alexa assists by throwing out 90s dance tunes and the kids are suitably horrified. A double bonus right there. I am, however, still 6lbs up from pre-corona existing overweightness levels. Never mind, it's worth a shot. Meantime, Alexa, please delete my belly…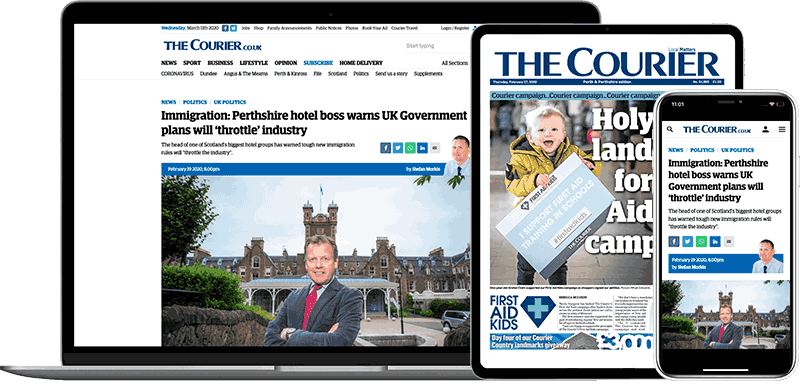 Help support quality local journalism … become a digital subscriber to The Courier
For as little as £5.99 a month you can access all of our content, including Premium articles.
Subscribe