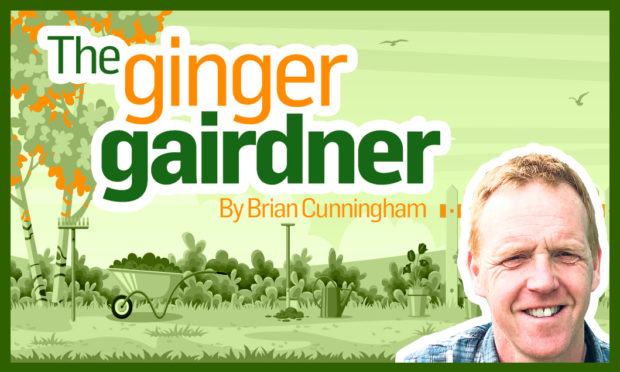 Many of the plants in our parks and gardens are the result of the journeys into the unknown by the plant hunters of bygone days.  Brian Cunningham tells us more.
Scotland has an abundance of her own native plants, although nearly all the plants we see in our parks and gardens today have come from places far beyond our own shores.
Explorers were sent to new countries around the world in search of new plants and Scotland had a fine tradition of producing men with the character, education and botanical knowledge to be sent on these expeditions. One, who is of particular interest to me, is David Douglas.
Douglas was born in the village of Scone on the outskirts of the palace on June 25 1799. At age 11 he secured a seven-year apprenticeship in the newly-built walled gardens and landscaped grounds of Scone Palace, learning horticulture skills and botany. After a stint in the gardens at Valleyfield near Dunfermline, April 1820 saw Douglas take up a position at the Botanical Gardens in Glasgow and the beginning of a friendship with William Hooker, Professor of Botany, that would open the doors to three botanical expeditions to North America.
On his first expedition, Douglas was despatched to the North American east coast to investigate and obtain fruit trees, plus any other species of interest. Whilst climbing a tree in search of mistletoe he learned his first harsh lesson of working alone as a plant hunter when he looked down to see his local guide running off with all of his possessions, including his money. Another time, his horse bolted. Holding on for his life he shouted for it to stop only to find out, when it finally did, it only understood French!
Despite these misfortunes, the amount of new species he brought back to London ensured the expedition a success, and he was soon sent out again, this time to the largely unexplored Pacific north west of America.
He finally arrived at the unfortunately named Cape Disappointment in April 1825, which was anything but. Here "as far as the eye can reach is closely covered with pine (trees) of several species". On the mouth of the Columbia river he collected the seed of the conifer that was to be named after him, the Douglas fir. A tree grown from the very seed he sent to the Earl of Mansfield still stands proudly in the grounds of Scone Palace.
Although he was credited with introducing over 200 new species including food plants, bulbs, perennials, shrubs and deciduous trees, it is for his lofty conifers, which changed the garden landscapes of Britain, that Douglas is primarily remembered. Many fine examples are standing tall today in the Victorian Pinetum at Scone Palace and around many other stately homes from the time. Take a walk through our forestry plantations and you will also see what turned out to be his most valuable introduction, the Sitka spruce, which forms an important part of our multi-million pound forestry industry.
Douglas calculated these trees in these untouched forests could be as much as 100 metres high, and so to collect the seeds he shot the branches down. Once, local warriors armed with bows, arrows and spears came out of the forest anything, but friendly. A stand-off ensued but his cool nerve paid off and, when one of the warriors signalled for his tobacco, Douglas not only managed to negotiate a truce with them, but the warriors also went off to collect cones for him.
It was also on this expedition that Douglas collected the seed of two of our most popular garden plants, the flowering currant (Ribes sanguineum) and the Lupin, which many flowering garden plants today are inherited from.
During these two years plant hunting, he travelled an astonishing 10,000 miles on foot, horseback and canoe. Although his third expedition would see him in the more favourable climate of California, his exertions began to catch up with him and his health deteriorated.
Aged just 34, snow blindness and then brilliant sunshine impaired his eyesight so he could not even read his notes, and he would also suffer crippling attacks of rheumatism.
On July 12 1834 whilst in Hawaii, Douglas walked with Ned Gurney, an ex-Botany Bay convict and a cattle hunter who dug pits next to water sources to trap them. The remarkable life of David Douglas came to an end when his gored and trampled body was found in the bottom of one of these pits; locals were alerted to the scene by his faithful Scots terrier Billy. Many were not convinced he simply slipped and fell, and rumours of an affair with Ned Gurney's wife and the fact that no purse of money was found on him led some to conclude that the men had quarrelled.
These short words on the life of this man, just short of his 221st birthday, are not enough to do him justice. A magnificent stone monument stands in the grounds of the Old Parish church he would have attended as a young boy at Scone, and there are many books written on his life and travels.
Author Ann Lindsay has written a good one, and another on all the great Scottish plant hunters, botanists and explorers, if this has inspired you to learn more.
I can also recommend a visit to the wonderful Explorers Garden in Pitlochry which celebrates the lives of these men and the many plant contributions they gave us.
Brian Cunningham is a presenter on BBC's Beechgrove Garden and head gardener at Scone Palace. Follow him on Twitter @gingergairdner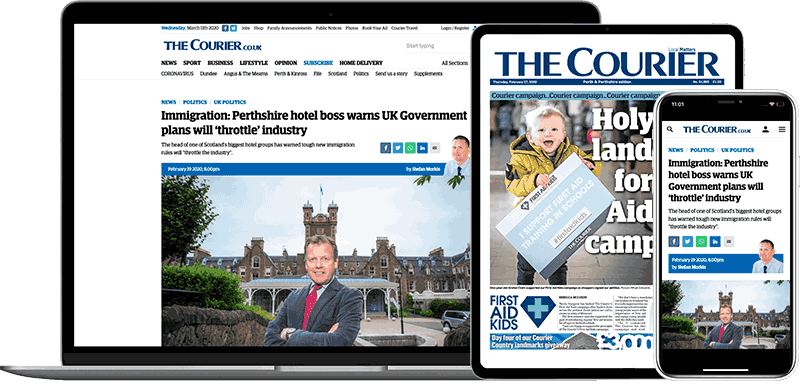 Help support quality local journalism … become a digital subscriber to The Courier
For as little as £5.99 a month you can access all of our content, including Premium articles.
Subscribe