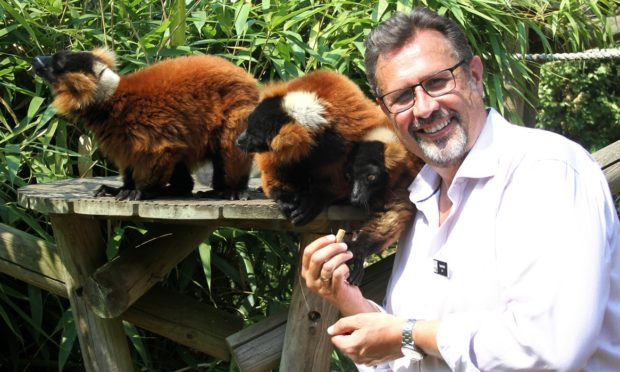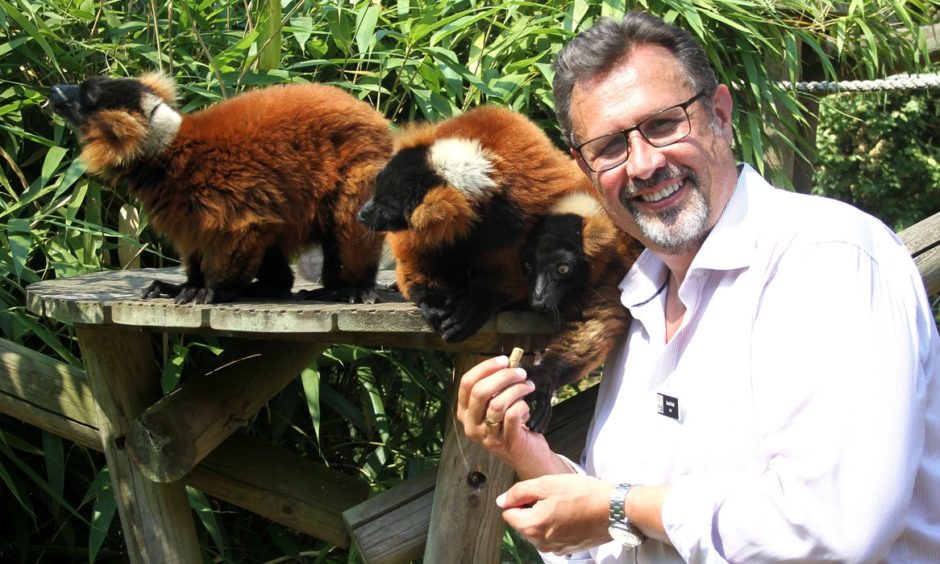 Michael Alexander speaks to the new Royal Zoological Society of Scotland (RZSS) chief executive David Field about his lifelong passion for zoos and animal conservation.
When a hard-hitting United Nations report published in May showed that nearly one million species risk becoming extinct within decades as a result of human impact on nature, it served as a wake-up call that current efforts to conserve the earth's resources will likely fail without radical action.
The Global Assessment study, which highlighted the universal importance of biodiversity, put the world "on notice" that protecting species diversity is as important as fighting climate change – and all humans have a responsibility for the sake of future generations.
Royal Zoological Society of Scotland (RZSS) chief executive David Field, who recently "came home" to oversee the running of Edinburgh Zoo and the Highland Wildlife Park, knows there are people out there who oppose zoos, and animal captivity, on ethical grounds – something he "understands".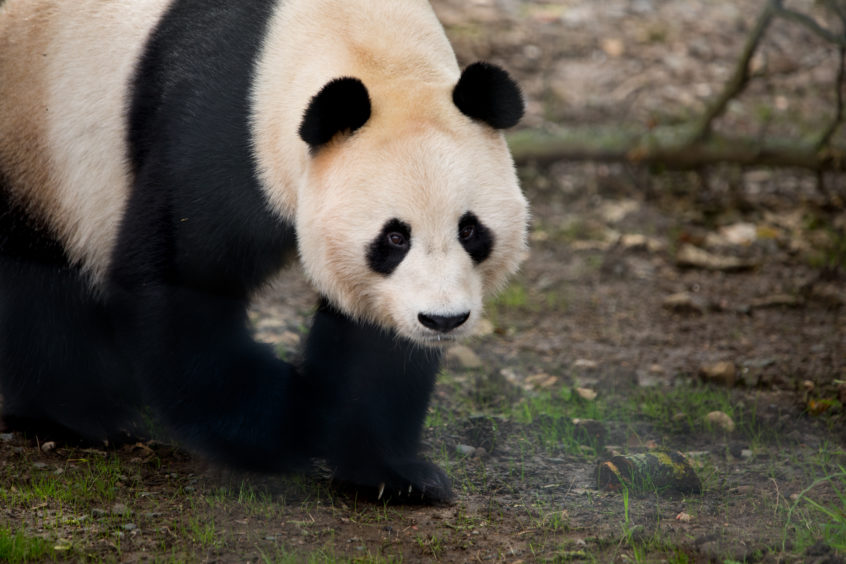 But having recently welcomed the re-opening of Edinburgh Zoo following closure during the peak of the coronavirus lockdown, he says zoos have an incredibly important role to play – not just for the future of conservation but also to "build lost bridges" between humans and nature.
"The knowledge that we have on how to care for animals in zoos is becoming more and more pertinent about how we care for animals in the wild," said Mr Field.
"Now we are translating our techniques of caring for animals in zoos into caring for animals in the wild and protecting them in the wild. We also raise incredible amounts of money to support conservation in the wild.
"But there's also that thing about emotional connectedness. People and society have become increasingly divorced from nature. We have a grave nature deficit disorder.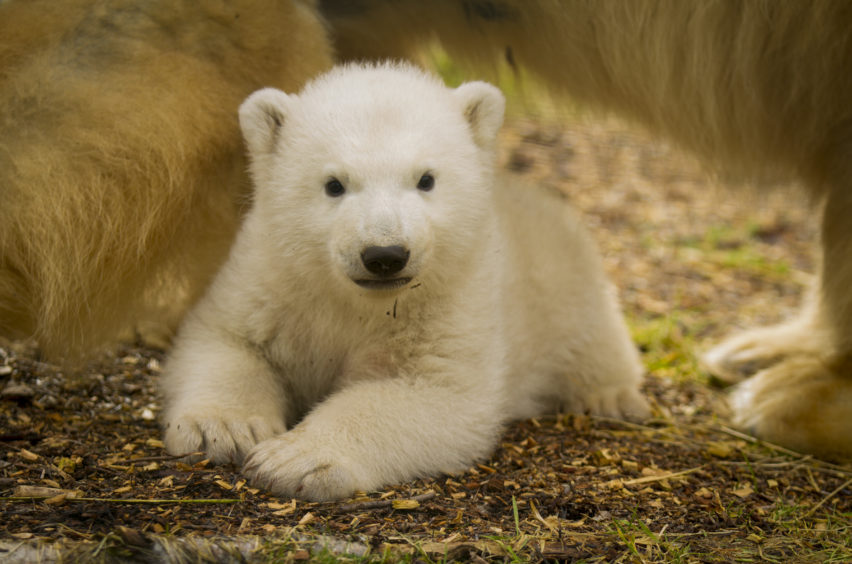 "Zoos provide a very safe, accessible, inclusive bridge between people and animals.
"We can build that connection and that brings amazing benefits for peoples' health, wellbeing, and their attitude towards conservation and nature.
"We can connect people to nature and turn them on to being conservationists in their daily lives.
"We can actually help to repair the damage that has been done to our treatment of nature. And by God we need that more than ever now!"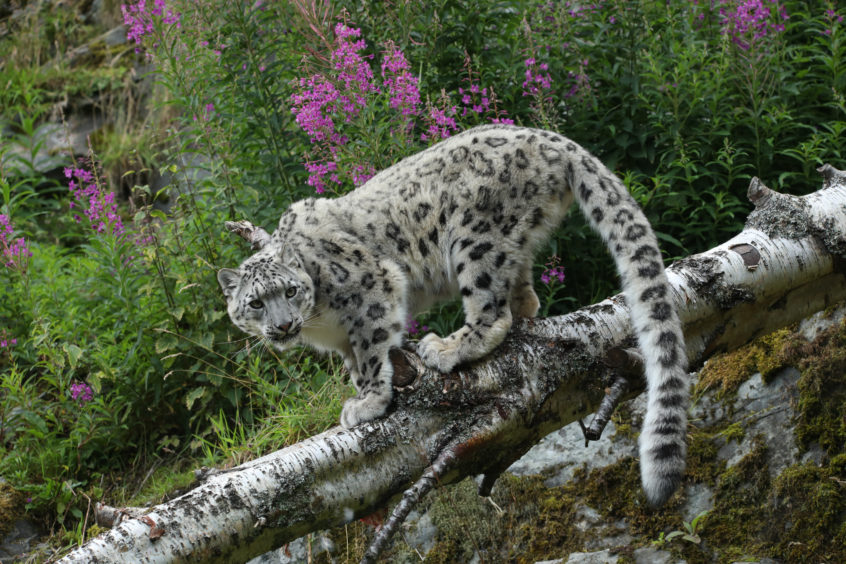 Growing up in the West Midlands, David's vocation was confirmed as a 12-year-old when he was given a season ticket for Dudley Zoo and joined the volunteer scheme.
On his first day, he fed gorillas and was tasked with feeding a "most beautiful" orang-utan called Joe whose goodnight drink was a watering can filled with Ovaltine.
He's still "best friends" with a chimpanzee he met more than 40 years ago called Co Co.
And he recalls how the hairs on the back of his neck would "stand up" when he was with the elephants, gorillas, lions and tigers.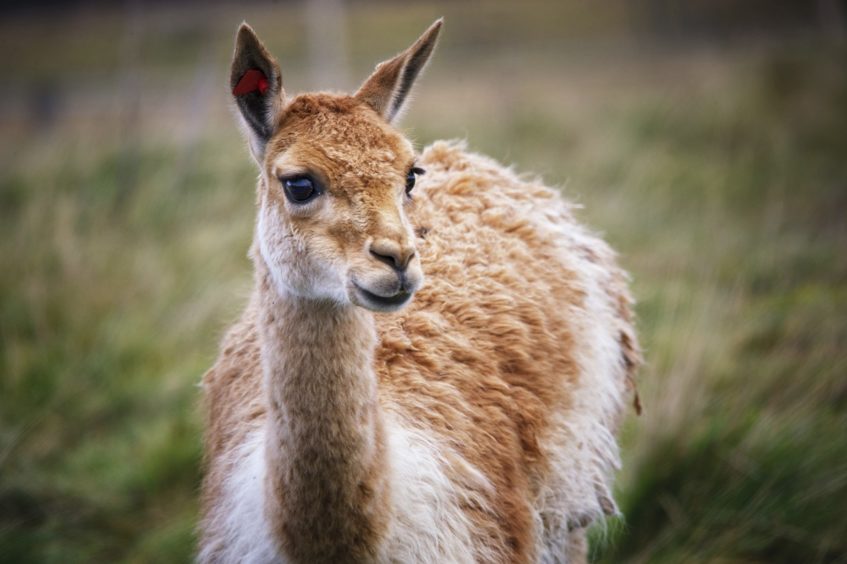 "I had this incredible emotional response – this connectedness to animals," he says, "and I knew that I could do something to help animals both in zoos and in the wild."
Studying zoology at Cardiff University, he joined the Universities Federation for Animal Welfare.
However, he missed the hands-on contact with animals and left to become a birdkeeper at the now closed Penscynor Wildlife Park in Wales.
From there he was invited to apply for a section moderator's job at Edinburgh Zoo in the 1990s, where he had an "absolute ball".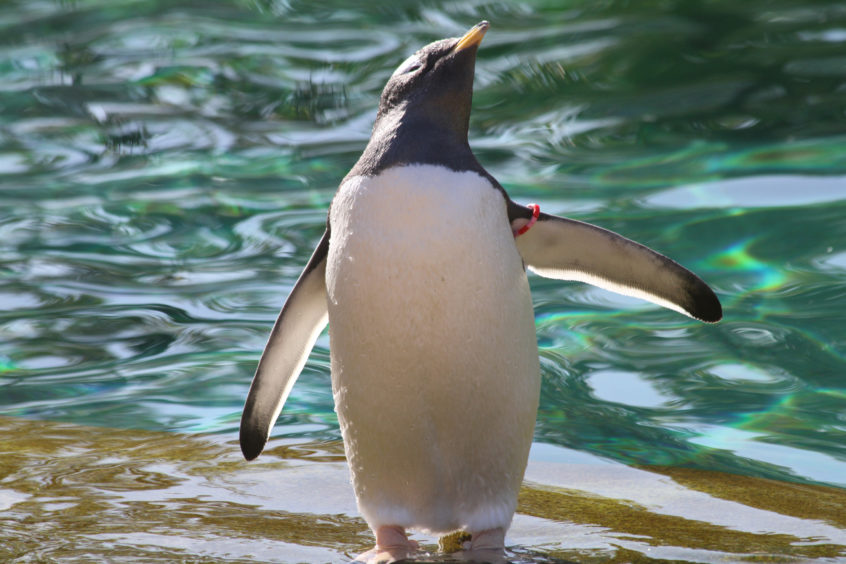 And it was there that he met his now wife and then Edinburgh Zoo gorilla keeper Dr Lesley Dickie (currently CEO of Jersey Zoo).
David laughs when he recalls how a male gorilla firmly believed Lesley was part of his harem while a female gorilla called Yinka had a "particular fondness" for him.
"It added a different dimension to one's courting days!" he laughs.
However, that didn't stop he and Lesley from holding their wedding reception in the mansion house, just below his now office.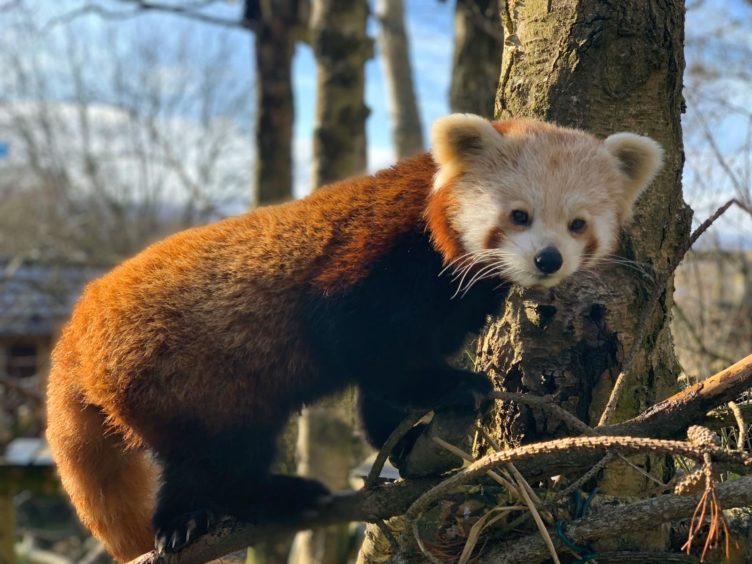 After an "absolutely incredible" time building a new zoo in Dublin then as curator of Whipsnade Zoo and director of the Zoological Society of London where he spent 13 years, he worked for the newly created Zoological Society of East Anglia before the Edinburgh job "came calling" and he started in post on June 1.
Today, as chief executive of the RZSS, David leads the charity that oversees Edinburgh Zoo and the Highland Wildlife Park at Kingussie.
His immediate priority has been getting the zoos back open from  lockdown amid a very real financial threat to their existence – albeit with safety restrictions in place to keep the public safe.
Having spent his formative years working at Edinburgh, he knew for sure he'd made the right decision to return when, during the latter weeks of total lockdown, the haunting sound of the gibbons housed below his office echoed through the park.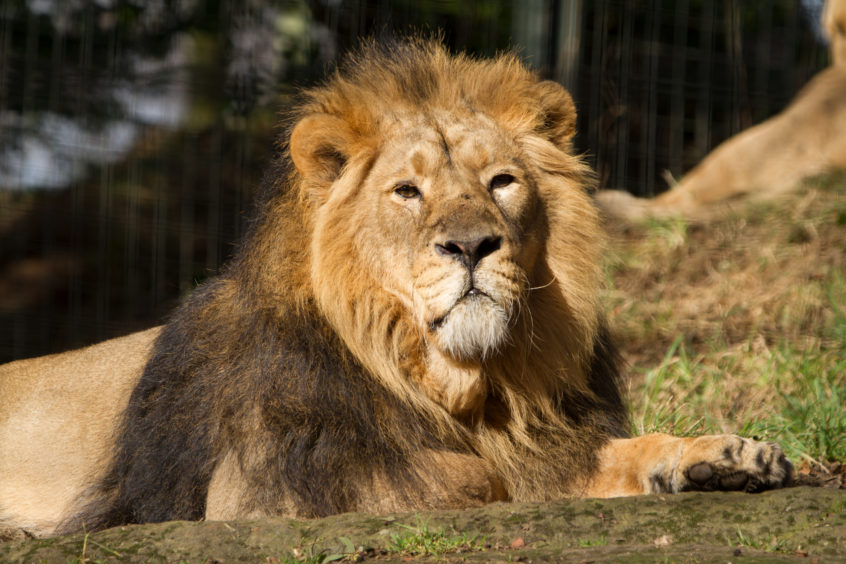 "It's such a plaintive lonely cry, almost haunting," he says.
"There's another couple of gibbons on the other side of the zoo and they are actually calling to each other. It's quite remarkable."
He's also been remembering the days when in the 1990s he used to scuba dive to the bottom of the penguins pool to clean the windows and has promised to himself that, despite being CEO, he'll schedule a regular time to "potter with the animals" every day.
"My heart is with the animals and if I ever lose that passion then it's time to pack up and go," he says.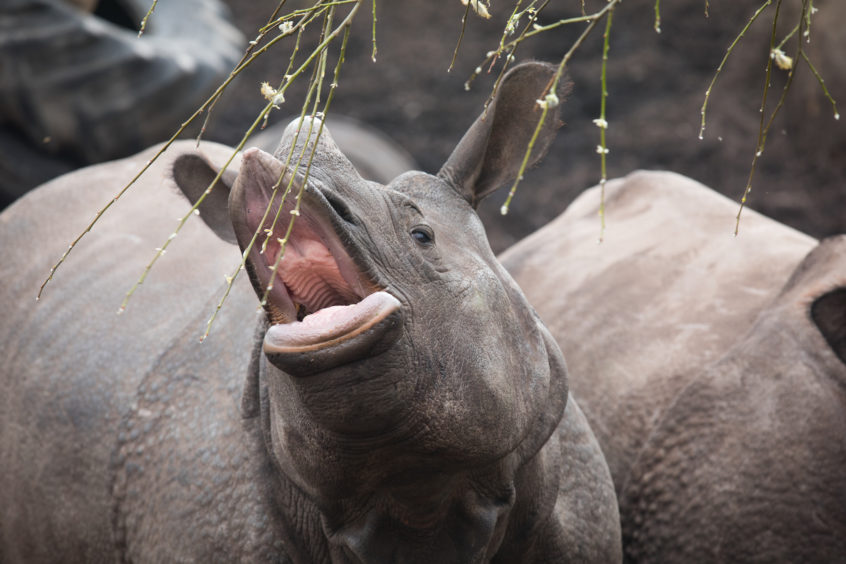 But aside from the immediate financial threat to zoos from not being open, the 53-year-old ultimately goes back to talking about that connection with nature they provide and how he feels that every visitor, like his 12-year-old self, can benefit.
"In whatever zoo I've worked in my belief is that everybody that comes through the zoo, I want to give them that same experience, that some wonderment, that same amazement of getting close to animals that I experienced when I was young,  because there's nothing like it in the world," he says.
"Connecting to nature is so so powerful, and my passion is to share my passion with every visitor.
"We know from research done elsewhere that a visit to the zoo has wellbeing benefits. We know that it reduces stress. We know that coming to the zoo with your family provides essential social healing and social bonding and family time.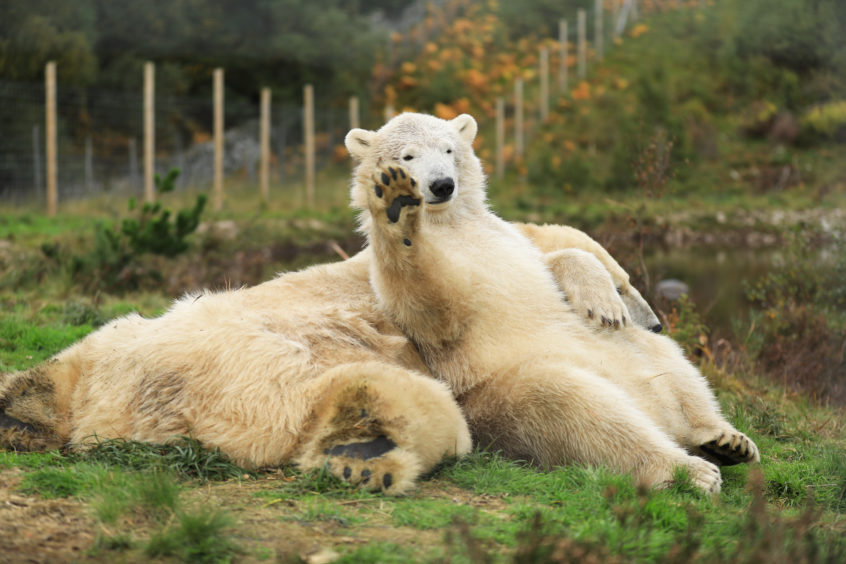 "It's an incredibly powerful natural medicine. And we need that more than ever now to help heal our society and the gaps in our society. The animals also benefit and enjoy the interaction.
"The work we do also goes way beyond the boundaries of our own zoos.
"We go beyond the two sites working with beaver introduction and wild cats.
"We are working in many countries across the globe, so our influence extends dramatically.
"We are working with Scottish Wildcat for the massive re-introduction of wildcats in Scotland over the next six years.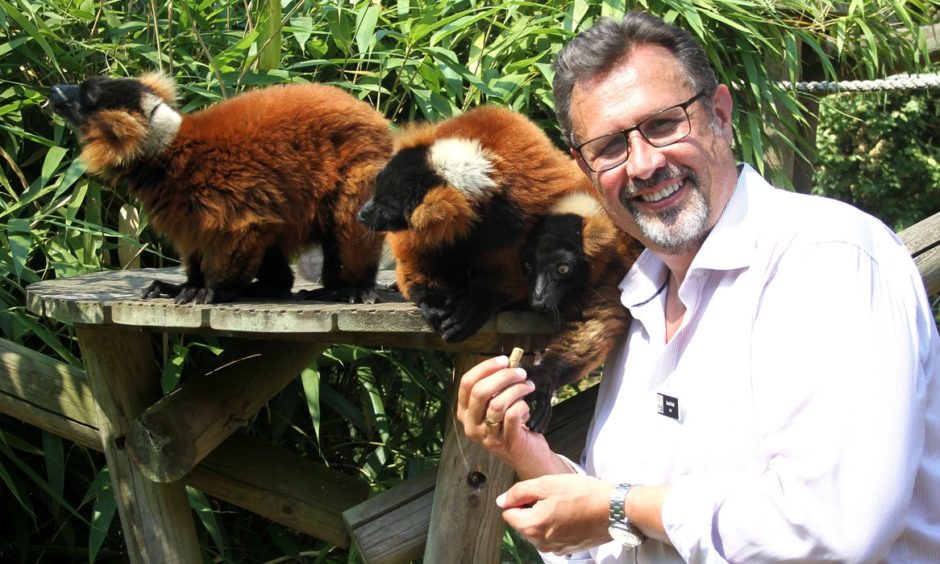 "But it goes deeper for me. Before we can start to lecture or demand that we look after animals, people have to want to.
"People have to love nature again. People have to respect nature. Again the power of animals to make people feel healthy, good and settled in their lives.
"If we can turn everyone on to being a positive force for nature, what a difference we can make to the world.
"If we ever lose zoos we lose something very very valuable for society, and we lose animals. If zoos go, many species will go extinct. It's a scary scary thought. But there are ways out of this.
"We can support our zoos. We can support our work. We just need to work together."