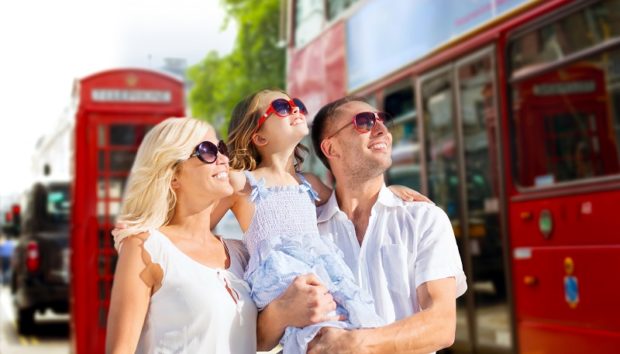 As the UK economy re-opens for business and leisure, Loganair, the UK's largest regional airline, has reinstated key UK domestic air routes to provide all-important connectivity for travellers looking to make the most of all the nation has to offer this summer.
Loganair commenced its much-anticipated route from Dundee to London City earlier this month, replacing the previous service to Stansted, with up to six flights per week providing a quick and easy trip to one of the world's most exciting cities.
The route will see a step up to a double daily service on weekdays and Sundays in August, before the new Dundee-Belfast City route begins in September, adding to the airline's Dundee services.
Arriving on a 48-seat ATR-42 turboprop aircraft, you'll fly directly into the UK's capital where you're just a short 10-minute trip from Canary Wharf and only 30 minutes from Central London.
The route is ideal for both business and leisure, saving substantial time on the previous Stansted Express journey.
Enjoy a staycation in London
If you're flying for leisure, you'll have no problem keeping busy in London.
Many of the city's favourite pubs, cafes and restaurants have re-opened their doors, with great rooftop bars dotted about the city – perfect for if you're lucky enough to get a weekend in the sun!
Tourist attractions will fill your trip with great memories, from the modern Coca-Cola London Eye to the historic Tower of London and Westminster Abbey.
An open-top tour bus will let you tick these famous sights off your bucket list – and as you head around the city, you can also take in the great architecture of London's iconic streets.
But as you escape the Scottish summer and head for warmer weather down south (or fingers crossed, anyway!), don't miss out on the magic of a stroll in a London park, such as St James' near Buckingham Palace.
London's famous shopping is also a great option; fashion lovers can head to the high street or even explore one of the city's many famous markets.
Whatever your plans, there are plenty of contact-free events planned throughout the city bringing the best of London's theatre, music and comedy to visitors in a safe space. Make the most of your visit and check out what's coming up on Visit London.
While planning your trip, check the websites of tourist attractions you hope to visit for the latest opening times and booking advice, and be aware of any social distancing measures (like facemasks) that may also be required.
Flying with Loganair
Maybe you're heading south for business? The new route from Dundee to London City will see you transported from the airport to Canary Wharf in just 10 minutes, allowing you to get to your all-important meetings quickly.
All flights are operated under Loganair's "Safe Steps to Healthy Flying" protocols which Scotland's airline recently announced – becoming the first UK provider to set out detailed plans on how customer safety will be attained and maintained whilst COVID-19 is present. Loganair's initiatives mirror those later announced by the European Aviation Safety Agency (EASA).
All fares include 15kg luggage as standard, so you'll have enough luggage allowance to browse the shops and bring home a souvenir or two.
Book now online with Loganair or via your travel agent.