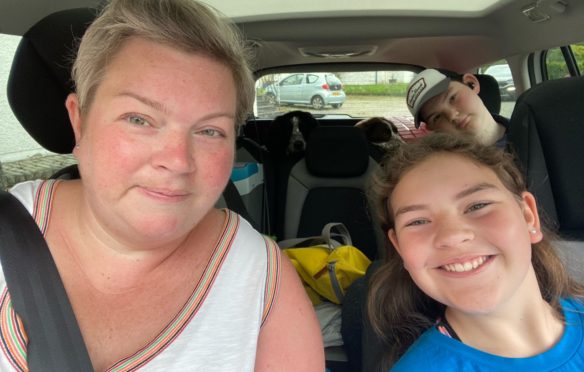 I began with an encouraging, cheery voice much like Mary Poppins.  I quickly sounded more like an angrier version of Batman.  She was here, Packing Mum.  I tried.  I really did but she crept out anyway.
She brought with her the need to clean the entire house before going away.  To clean out random kitchen cupboards and reorganise bedding.
Apparently the Queen planned to visit during our absence or someone breaking in might be aghast at the state of the place and tidy it up rather than burgle it.
The simple truth is, I hate coming home to a messy house.  It's already going to have the unpacking sitting for at least four weeks after our return.  Why does this happen?  Maybe we're clinging onto hope someone might whisk us away again?  More likely sheer laziness.
The kids persist in growing so summer clothes are tried on to ensure we're not packing outfits the Incredible Hulk would covet.  Not their favourite task.  Clothes are discarded, some not a hope of fitting, some because they're no longer wanted.  I long for the day when I have as much money as my kids think I have, never the less new clothes are purchased on the grounds nobody wears them before we 'go away'.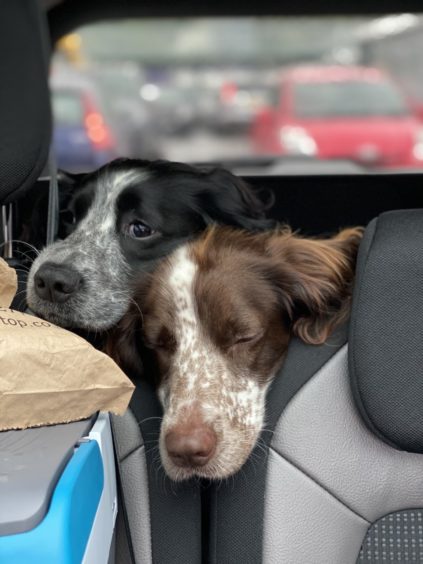 Another remnant from my childhood, new clothes bought for family holidays never to be worn just 'keep good'.  Current day Packing Mum approves and squirrels new items into a case prior to sneaky teens adorning them with grime and chocolate milkshake…
We weren't going far, just glorious Perthshire to meet family before heading north for another few days.  This, however, still proved an operation of epic proportions.  While I try to encourage the kids, and let's be honest here, the mister, to sort out their own clothes <ha!>, packing Mum doesn't agree with this tactic.  Items deemed unsuitable are rejected or 'subtly' forgotten.
The main challenge stems from a need to pack for ALL seasons.  This is holidaying in Scotland after all.  Himself is the self appointed 'weather monitor' giving an almost hourly update regards the weather we'll be facing.
Yes I'm aware this is Scotland.  Yes I'm aware we are going to need rain coats, flip flops, fleeces, sun cream, wellies, midge spray, swimsuits but for the sake of the wee man BACK AWAY FROM THE SCARVES AND GLOVES!
Checking the weather is apparently a time consuming task and therefore excuses him from anything actually useful.  Packing Mum sees more red mist than fog at the mention of yet another tiny variation even Wincey Willis would overlook and lets not mention the new bin shed he's decided to build today…….
With suitcases now commandeered from storage, Packing Mum has confirmed the presence of a holiday home washing machine.  This SHOULD equal fewer clothes required.  This is not a conclusion the children share.
Teenagers bartering over how many pairs of denim shorts, leggings or sliders is akin to Parliamentary debate and Packing Mum wanders round shouting Order, Order! No we don't need a fourth pair of trainers.  Can we please just choose ONE pair of sunglasses?  We are absolutely NOT taking the PS4 and if you could please remember we have to get all five of us, two dogs AND the luggage in the car please?
Two cars and a giant game of Jenga later and we're packed.  Having realised for the sake of peace, harmony and, more importantly, sanity, two cars was the only way forward.  It was decided I was to get two smallest kids and both dogs.
Considering I wasn't party to these negotiations (I was packing), the result didn't best please me.  Himself and biggest kid would rock a party car down the A90 whilst I spent the journey listening to Mario Cart and trying to stop the dogs licking every window.
Apologies to anyone southbound on the A90 who encountered two dogs flirting with them through the back window of a loaded up white Mummy bus.
Packing Mum has now officially been retired.  She's dead ass tired having resigned from being fun a long time ago, she now just wants to buy some scented candles, run a bath and nap.
The notion of sending them off and forgetting to go herself is fleetingly entertained before being reluctantly discarded.  Happy holidays indeed.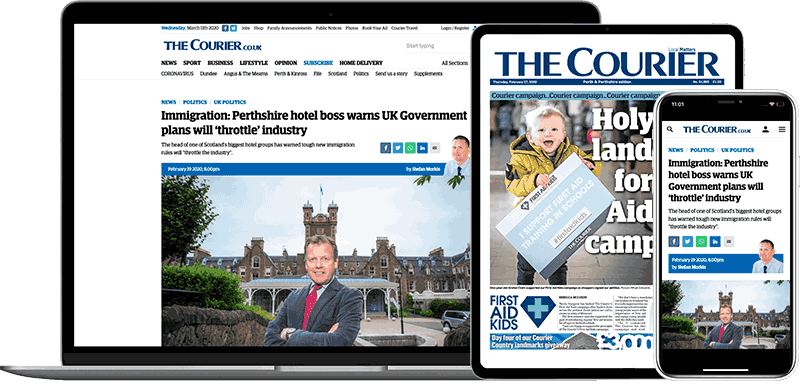 Help support quality local journalism … become a digital subscriber to The Courier
For as little as £5.99 a month you can access all of our content, including Premium articles.
Subscribe