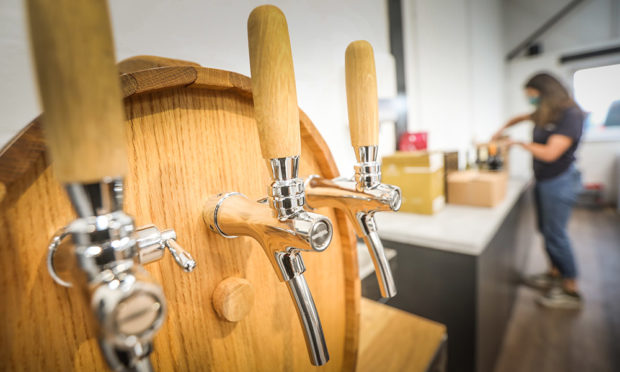 It's almost 150 years since James Aitken first launched his wine merchants in Dundee, making it one of the oldest independent businesses in the city.
Today, following a rebrand, Aitken Wines is now Aitken's and it has just celebrated the opening of its new premises – less than a quarter of a mile from its original site.
Whether you are a wine connoisseur or not, you will probably already be familiar with the name, for Aitken's is synonymous with wines, beers and spirits – in fact, over 20,000 bottles adorn its shelves at the newly-opened Hawkhill Court premises! If not, then you will certainly have enjoyed a glass or two from this wholesaler and retailer, as they supply dozens of bars and restaurants across Dundee and beyond, as well as selling to the public.
For those who thought buying from a dedicated wine merchants was stuffy and intimidating, think again. For at Aitken's, this is far from reality. Here, there is an open door policy, all are welcome: from those buying bottles for a corporate function or a large wedding, to couples looking for a wine recommendation ahead of a quiet night in, and everyone in between.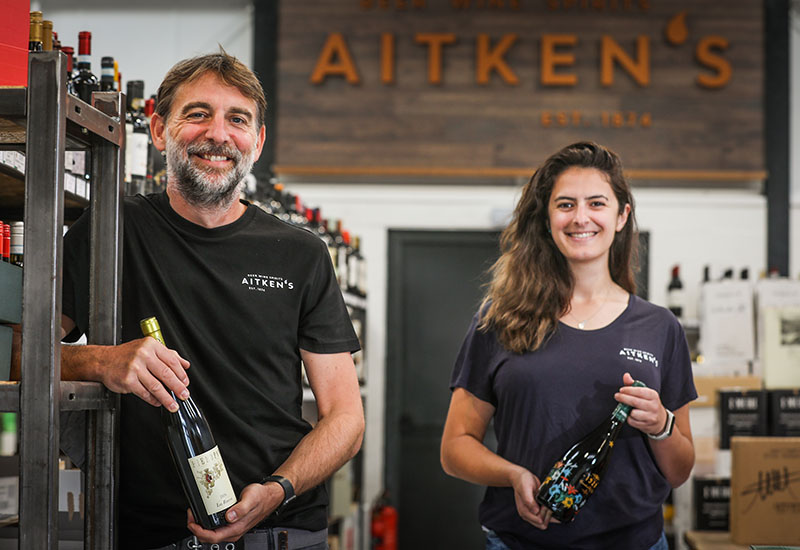 If you do not know your Marlboroughs from your Malbecs, don't worry, as all members of staff at Aitken's are qualified in their field. In fact, the team are all trained to level 3 by the Wines and Spirits Education Trust (WSET), a trusted body that has taught some of the world's top sommeliers.
And, as business owner Patrick Rohde points out, they are very experienced too: "As a team, we have tasted every one of the bottles we have in stock – not all on the one night, of course – that's why we can recommend wines to members of the public with confidence.
"There is no stuffiness and no pretence, we simply love wine and we want to know more about it, and share what we know.
"We buy only what we think is both good quality and good value. And we strive to be as approachable as possible."
Patrick, who also owns (as well as supplies) The Wine Press bar at the city's waterfront which he opened five years ago, explained that he is keen to get Aitken's popular wine tastings back up and running by the end of the year, as they give people the opportunity to try exciting new and established wines from all over the world, including an exclusive range of wine imported from the German city of Wurzburg, which is twinned with Dundee!
Patrick added: "Our tastings are informal, very relaxed and sociable, just like our shop."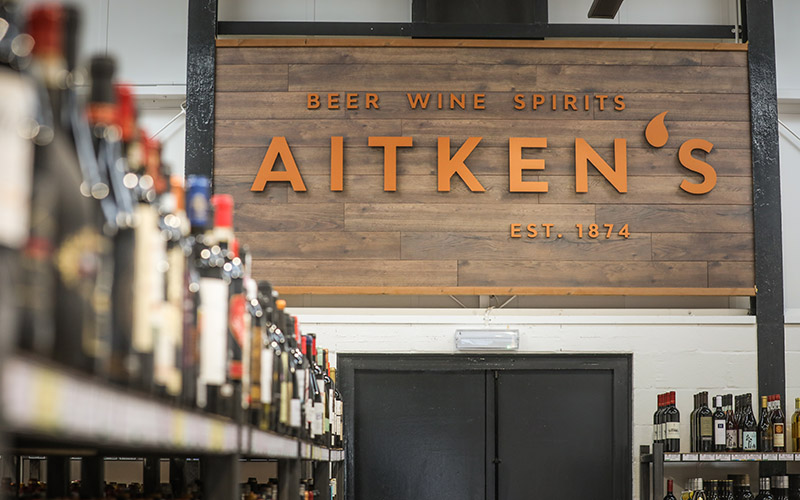 If you are pondering between a red or a white this weekend, then 'think pink', and consider a bottle of rosé instead as this lesser-chosen alternative is gaining popularity, as Patrick explained: "If there was a wine style that is showing the fastest growth at the moment, it would be neither red nor white, as it's rosé wine that is booming right now! It is displaying the sort of growth that Prosecco had some years back.
"In the wine industry, rosé wine is being taken more seriously as consumers are looking for better quality rosé and producers are making better quality wine as a result. One of the reasons for its popularity is that rosé wine can be a great food wine, and complements lightly spiced dishes that are becoming more and more popular such as pan-Asian cuisine.
"There is, therefore, definitely mileage and longevity for rosé wine long after the summer months."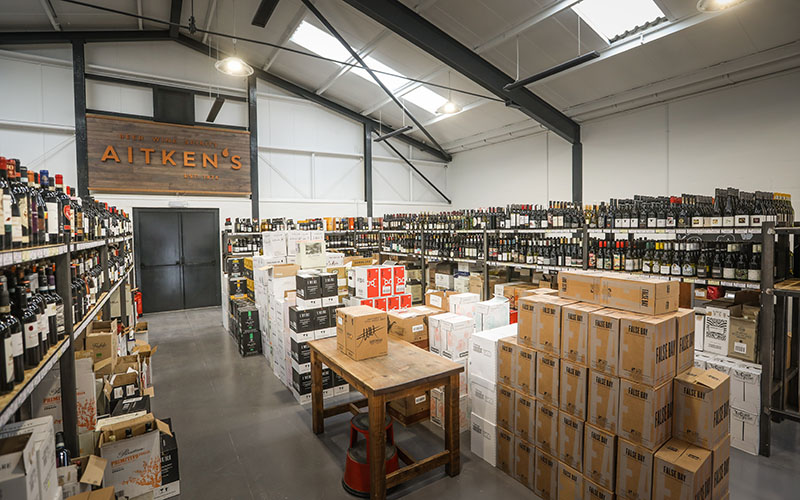 One of the main reasons for the recent rebrand of Aitken Wines to Aitken's was because the company is diversifying and offering more than just wine, with an extensive range of beers and spirits on offer, including over 80 premium gins! Also, in the last year, the business has introduced cheese as an offering, which is of course a natural complement to wine and there are plans afoot to offer other specialist products, including artisan bread and possibly even coffee and chocolate!
Another exciting development at Aitken's is the arrival of its 'kegged' wine which is now available on tap, making it more sustainable than bottled. This innovative idea was something Patrick was very keen to launch:
"There is a real trend towards organic produce in general but also sustainability at the moment, so in a bid to reduce packaging, we have invested in and installed special equipment, so we can sell wine from 100% recyclable kegs. There is a refill station within the store, where the customers can simply refill an empty wine bottle with the specially selected wine of their choice. We are kicking off with a beautiful white and red organic wine from one of our favourite Sicilian producers, and we'll also be offering a delicious rosé wine from Austria, all coming in around £10 per bottle.
"No one else is doing this with wine and there is no difference to the taste, in fact, I'd say the wine tastes even fresher from the keg than the bottle, as it tastes just as the wine producer intended."
---
To find out more about Aitken's visit the website here or follow on Facebook, here. If you are looking to buy wine, beers or spirits, or get some recommendations, pop in and speak to Aitken's approachable staff at their new premises at Hawkhill Court.