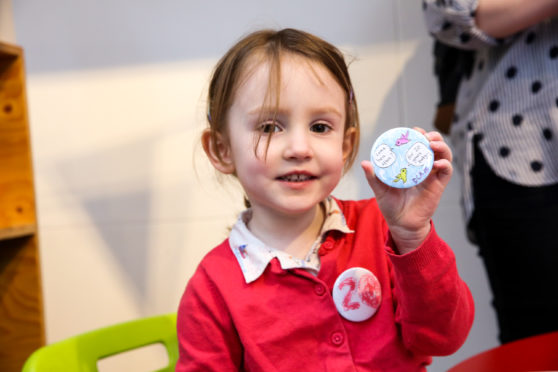 Each year Dundee Contemporary Arts participates in a UK-wide campaign called Children's Art Week and this year's campaign had three themes, one of which was to promote working across generations.
When Sarah Derrick, head of the learning programme at DCA joined in a Stobswell Forum Zoom meeting to talk about ideas, she was introduced to Dundee Pensioners' Forum who had put out a call asking for artworks or messages to go to retired and older people, who may be feeling even more isolated and lonely during the lockdown period.
Sarah explains: "Dorothy McHugh from Dundee Pensioners' Forum told me: 'We're keen to encourage inter-generational engagement, so, really concentrating on reaching folk who are not digitally active – they seem to be easily forgotten about these days.
'A wee letter or a drawing from a young person could be just the thing to lift the spirit during these long shut-in days.'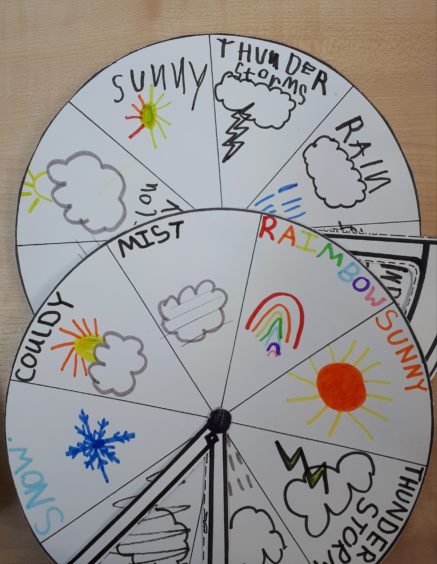 "So I decided to make one of our activities Say Hello With Art, for families and wee ones to make something for another person, with a message – it's important to learn to think of others and be supportive."
The power of art is well known to be beneficial to mental health and Sarah says: "We know from our older audiences at DCA that viewing and making art is very stimulating, giving insights into ideas and ways of viewing the world and makes space to think about things other than the day to day, which in itself can be very uplifting and restorative.
"But the key feedback is the pleasure of connection with others, having shared experiences and a space for personal expression.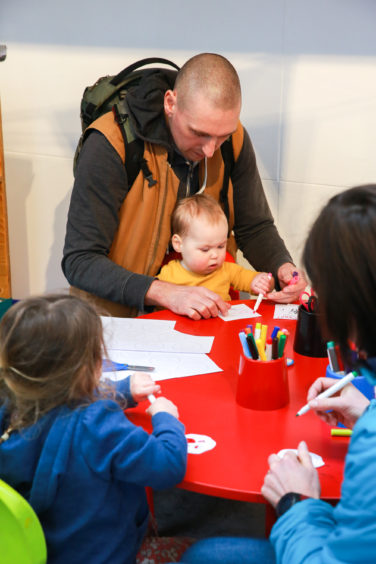 "There is a lot of research out there but the recent BBC/UCL research coming out of the Great British Creativity Test  is very succinct. The research shows there are three main ways we use creativity as coping mechanisms to control our emotions: a distraction tool – using creativity to avoid stress, a contemplation tool – using creativity to give us the mind space to reassess problems in our lives and make plans, and as means of self-development building up self-esteem and confidence," she continues.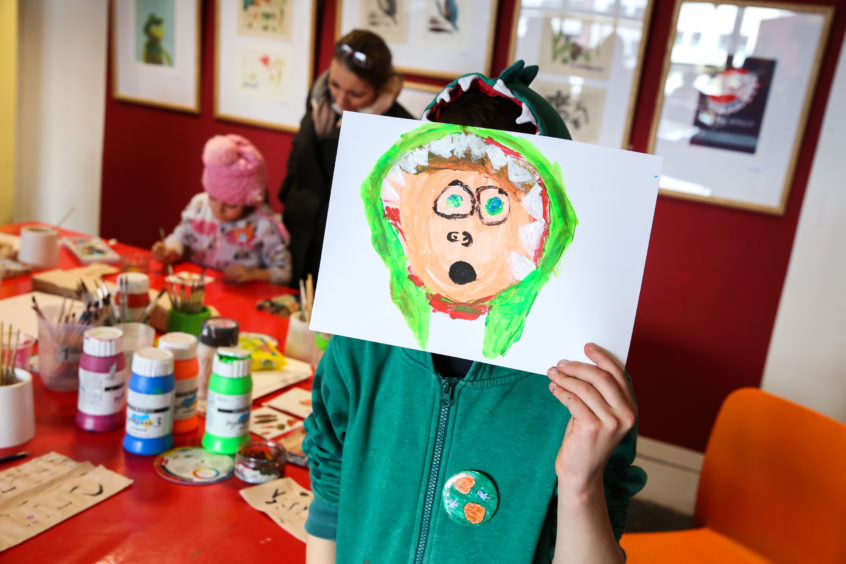 "It also shows that we get emotional benefits from even one session of creative activity, plus when we're facing difficult times in our lives that creative activities are particularly beneficial for our emotions.
"And in terms of positive impacts on older people if we look at the work of The Baring Foundation (which improves the quality of life of people facing disadvantage and discrimination), their research shows that even when people have enjoyed engaging with the arts and culture through their childhood and working lives, that participation declines rapidly after 65 for the majority.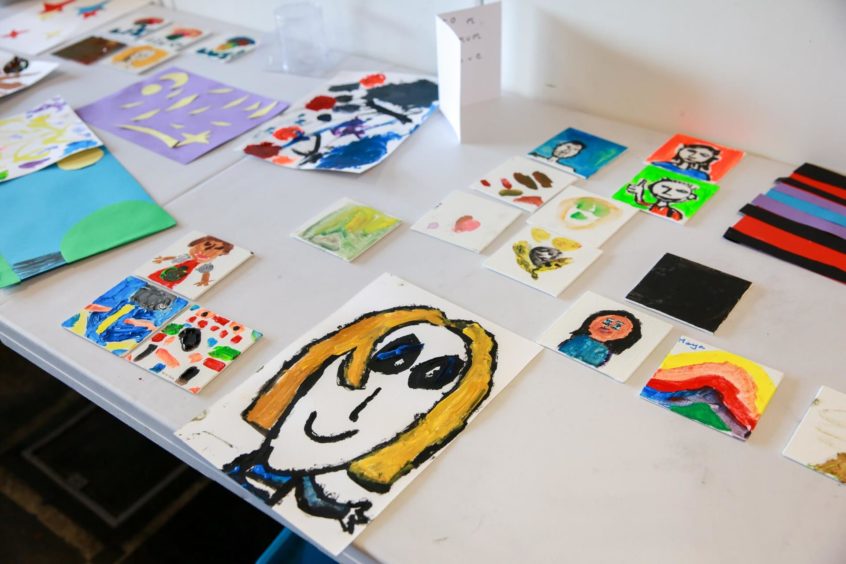 "As a result many arts organisations do much to combat loneliness and signs of dementia or Alzheimer's by making work with and for older people."
Feedback for both pensioners has been really positive: "Wee ones and their teacher at Coldside Hub in Rosebank Primary School and older children at a Boomerang lunch club enjoyed thinking about their messages to older folk as they made their artworks – they enjoyed the thought that their artwork would be going to cheer someone up," says Sarah.
"And on receipt of the first bundle of artworks we delivered, Dorothy McHugh from Dundee Pensioners' Forum Said: 'Thank you for these drawings – they are just wonderful, beautiful colours and messages that will lift our spirits. Our members will love them.'"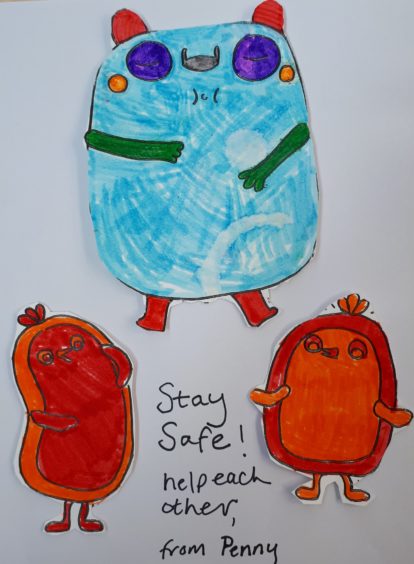 Sarah is loving being part of the project, enthusing: "It's such a simple thing – sharing an artwork and a message – any age can do it: a family, a class, a club, a group of friends. And it can have a big impact on an isolated older person.
"We will just keep the idea going from now on, collecting artwork and pictures made by children and then colour copying them so we have multiples to go out, with maybe some activities and ideas, via Dundee Pensioners' Forum on a regular basis.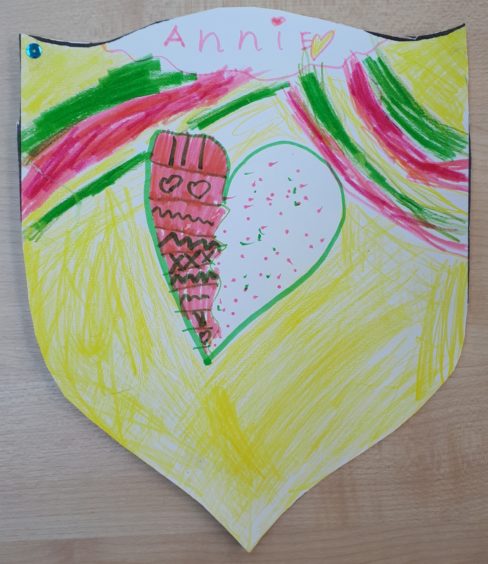 "If you visit DCA Create Space we will have activity packs with ideas for making artworks and you can find lots of Monday Makes and activity sheets online that you can download from the DCA website," she explains.
"We'd love more families, children, clubs, group, anyone, to make artwork and messages for Say Hello With Art, and send them in via post to DCA Learning Team, Dundee Contemporary Arts, 152 Nethergate, Dundee, DD1 4DY, email them to us at learning@dca.org.uk, or make some artwork in our Create Space when it reopens today.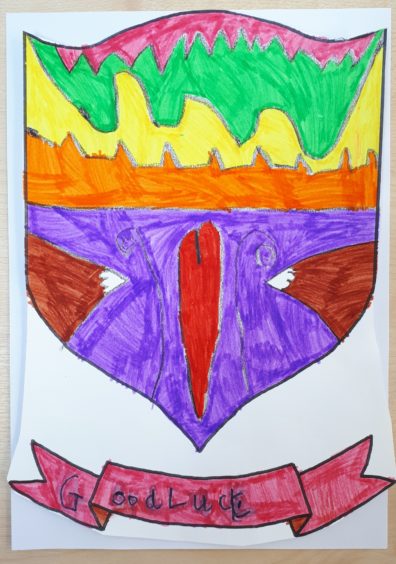 "As we get ready to reopen our doors after months of closure, we're looking for the support of our audiences to help DCA weather the impact of Covid-19 and are asking for donations via our website to help us do this.
"Every donation made helps us to continue our work with the communities of Dundee and keep enriching people's lives through art, culture and creativity."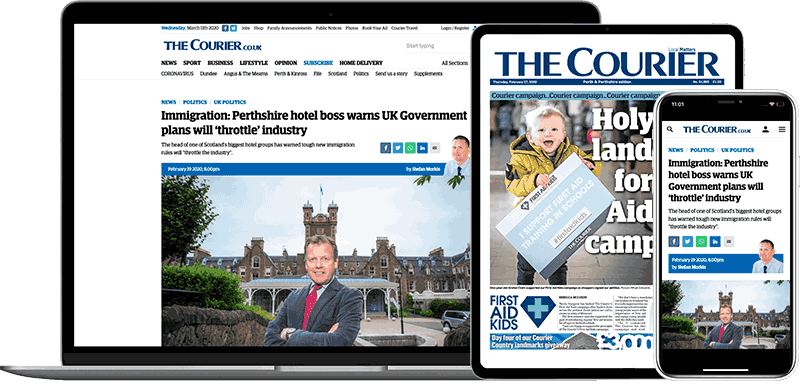 Help support quality local journalism … become a digital subscriber to The Courier
For as little as £5.99 a month you can access all of our content, including Premium articles.
Subscribe