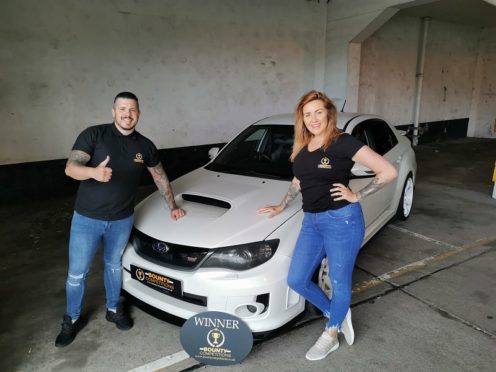 The prizes from Bounty Competitions keep getting bigger and better as the family-run company grows – here's how you can win big online.
From BMWs to Ducati motorbikes and Apple watches, there are some great prizes up for grabs with Bounty Competitions.
To enter one of their daily prize draws, all you have to do is answer a question, choose and pay for a ticket number… and then wait for the results.
"We choose our winners at random using a Google random number generator on a live Facebook from the studio in our front living room," says Calvin Davidson, who runs Bounty Competitions with wife Leanne.
"If they have answered the question correctly and their number comes out then they win. There's an entry list so everyone can see their name and chosen number before the live draw."
The company is relatively new, launching around six months ago, but they've organically grown to almost 7,500 Facebook followers and around 2000 loyal customers.
And already they've delivered a range of prizes to happy winners across Scotland – one lucky person from Brechin has even won four times!
With previous wins including cars worth £10,000 and £5000 cash, the prizes are only getting bigger and better as the company grows.
At the moment, Montrose and Brechin seem to be the two luckiest places for winners, but the competitions are open to people aged 18 and over across the UK and Ireland.
Whenever possible, prizes are delivered personally by the husband and wife duo behind Bounty Competitions.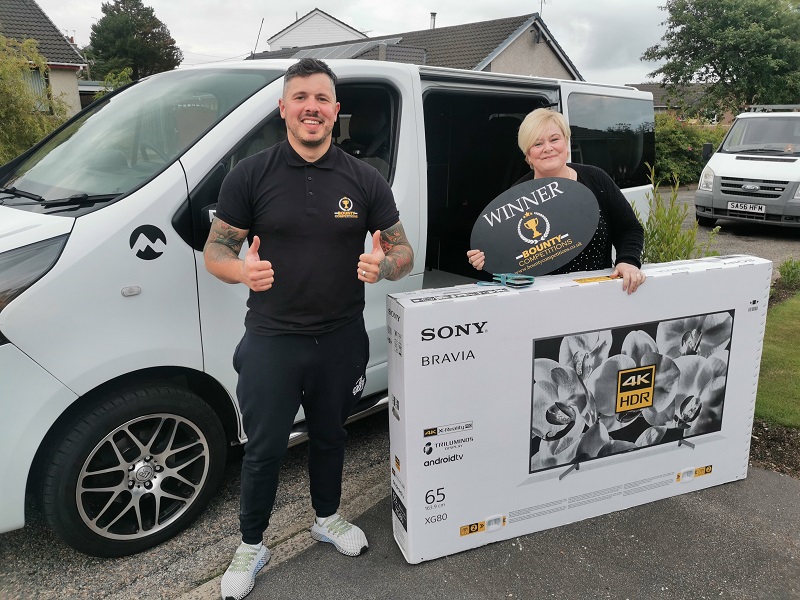 Life changing prizes
Calvin left his construction job and Leanne left hairdressing to concentrate fulltime on their company, but it was an opportunity they couldn't miss.
"We're only a small family run business that gives everyone the chance to win amazing life changing prizes at the cost of a coffee," says Calvin.
"We're literally changing people's lives! Whether it be with a small or huge win."
Their family run and personal approach means they get to do what they love – helping other people.
Calvin and Leanne (along with their two year old son Cobi) are very interactive chatting to customers on Facebook, using this audience to deliver prizes people really want.
This includes running Facebook polls to identify what prizes people would like to see next. For example, recently they were asked for a family car and so an upcoming prize will be a Range Rover Evoque SD4.
They're also looking at offering potential businesses (like a burger van) as future prizes.
"We're like a big Bounty Competitions family. It's something totally different than anything else out there and very special for us all," adds Calvin.
Prize draws take place daily and you can view all current prizes online here. Find out more here.
You can also follow Bounty Competitions on Facebook here to keep up-to-date with the latest prizes.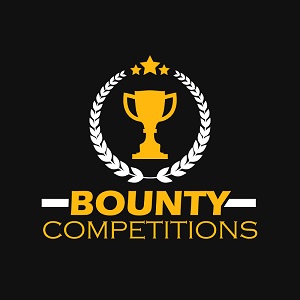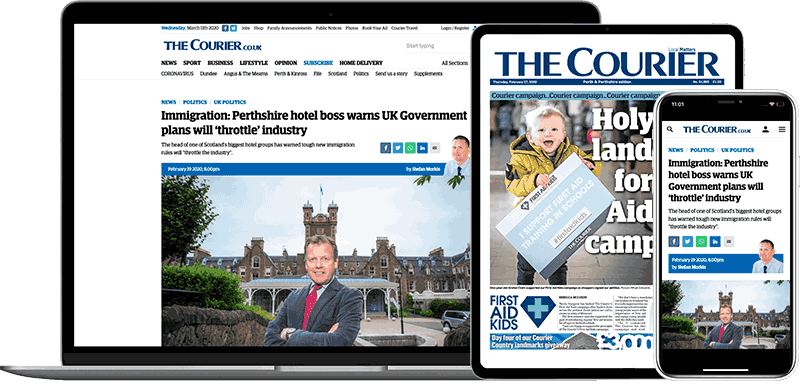 Help support quality local journalism … become a digital subscriber to The Courier
For as little as £5.99 a month you can access all of our content, including Premium articles.
Subscribe