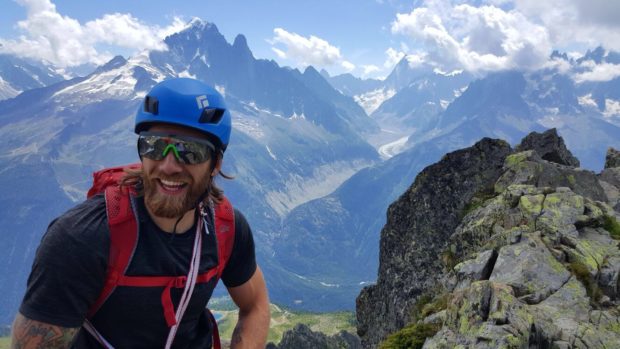 Tristan Cameron Harper loves everything about the Scottish Highlands, from its history, the landscape and ancient sites to its folklore stories and even the weather.
"There is so much to learn and uncover," says the 32 year old, who was born in Jersey and grew up in Dundee.
A scholarship opportunity to pursue his dream of becoming a professional ice hockey player meant he attended a prep hockey school in Canada from 15 until turning professional at 18.
"Towards the end of my career I started playing for the Glasgow Clan in the Elite Ice Hockey League," he reveals.
"During this time l had also started to explore more of Scotland and revisiting some of the places my grandad would take me when l was a young boy growing up.
"I left ice hockey with no back up career, just a camera and love of the outdoors, gaining my Scottish Mountain Guide Qualification," he says proudly.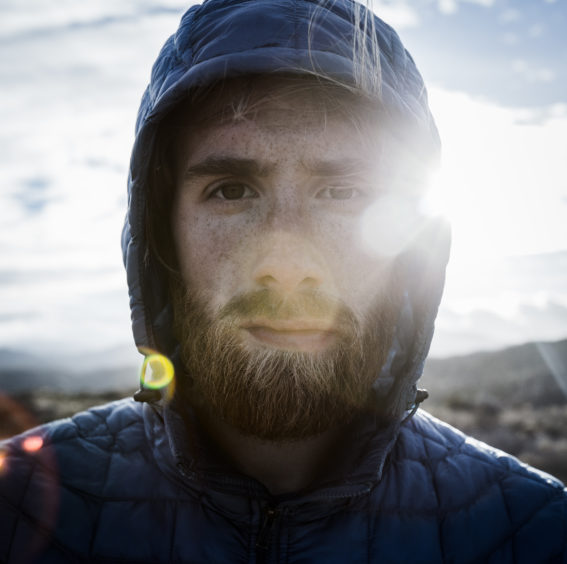 "I loved photographing the landscape and eventually became a qualified Civil Aviation Authority drone pilot and professional photographer.
"I love exploring Scotland, uncovering the ancient stories, taking clients up into the Highlands to share the magic of this country literally or via my photography and talking about my experiences."
So what's a typical day for Tristan?
"My days can be very varied whether it be exploring, taking a client up the mountains, working with a brand shooting content or just other everyday things we need to do.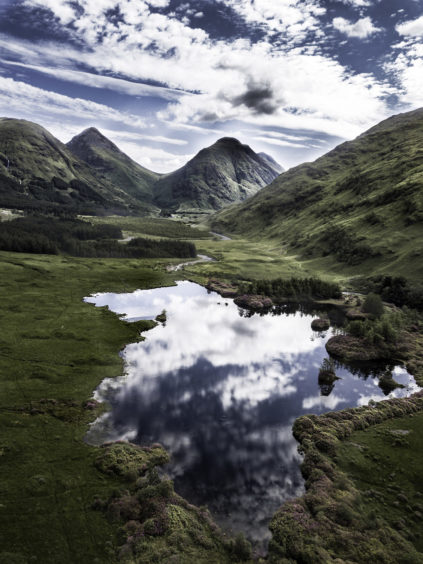 "I love being in the outdoors and the element of surprise when it comes to getting out into the mountains. There is always something new to see, hear, feel, experience.
"The weather can be completely beautiful one moment then crazy and wild the next bringing on all sorts of feelings and emotions. It's a privilege when l am on a hike and see an eagle swoop down, glimpse a fox or hare."
Tristan's constant companion is his rescue dog Nacho. "Nacho is nearly five, he is a mixed Jindo and was born in South Korea," says Tristan. "He was rescued by an amazing woman called Nami Kim who saves dogs from the dog meat trade and founded a charity called Save Korean Dogs.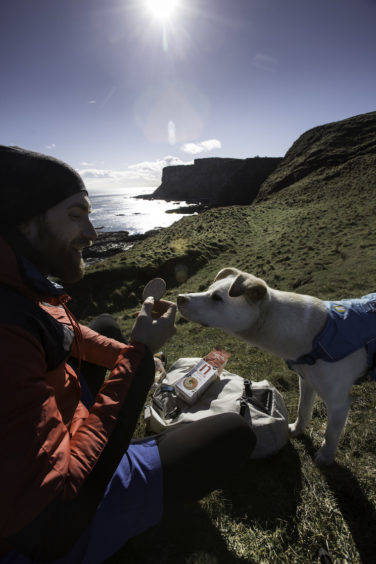 "Adopting him was one of the best things I've done. He was very traumatised, fur all patchy, no muscle or physical strength due to being stuck in a cage most of his life.
"l often take him with me into the mountains, and some of my friends now call him Super-dog."
Keen to ensure he plays a part in making a difference and teaching others to take care of the landscape better, Tristan says: "I try to contribute to sustainable tourism and local communities whilst trying to build my business and get more clients."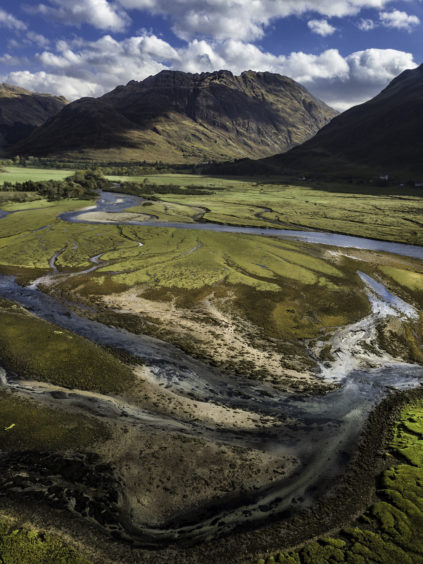 While his first love is Scotland he also reveals other favourite countries include Norway and Iceland.
"I loved seeing the wild horses roam, black sand beaches, the waterfalls and basalt columns due to lava flow from thousands of years ago," he says.
"l go to Mallorca to do a lot of biking, running and hiking in the Serra De Tramuntana Mountain range, plus l can't seem to get enough of bread and aioli when l'm there!"
Former model Tristan was Mr Scotland in 2016/2017, an experience that had some "pretty cool elements", he reveals: "l would say I enjoyed going to Mr World and getting to meet other men who represented their country, learning first-hand about their culture from them and making some great friends l still keep in contact with today," he says.
"It also opened up a few doors in Scotland with the likes of getting involved with VisitScotland and the BBC."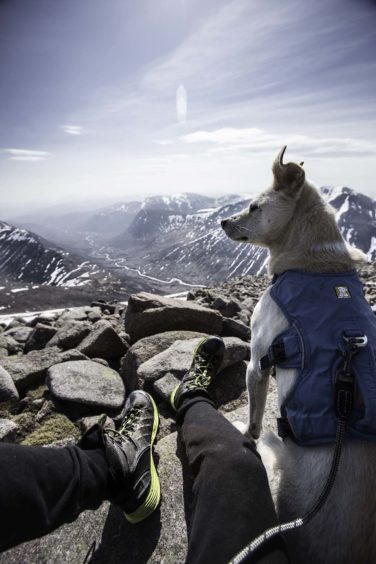 A keen forager, he recently took part in Foraging Fortnight, travelling up to Orkney.
"Being involved in an educational event that is so organic with such pleasant organisers and a really nice team is great," he smiles, before sharing some tips for looking after the environment.
"Forage in line with the code and sustainably," he suggests.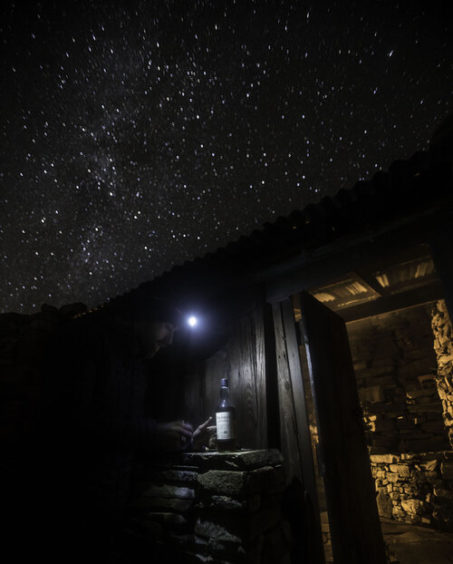 "If you have a garden plant local species that support pollinators. Try to eat seasonally, it tastes better, costs less, supports our bodies and local farmers. Fight to protect your local community green spaces and support those protecting them.
"We may not be perfect but all you have to do is be more aware and conscious about your decisions and that is how we will bring this change towards protecting the environment. Spread those positive ripple effects, we are all capable."