For two decades, Valerie Duguid has helped hundreds of people with chronic illnesses boost their fitness through exercise – and now she has launched new website called GO Gym so people can exercise at home.
Former personal trainer Valerie is a qualified clinical exercise specialist who works with those with debilitating illnesses such as cancer, multiple sclerosis, ME and diabetes through her fitness training business.
More recently, after identifying a gap in the market, she launched social enterprise Gymology.
The original plan was to open a gym in Dundee which would have all the equipment and classes offered by a regular gym, as well as a rehabilitation area offering corrective exercises to cardiac and cancer patients.
But, before the gym opened, Covid-19 hit and all its 100 members and prospective clients were forced to stay indoors.
Valerie explained: "This was going to be a regular gym with a difference, because profits from our gym were going to 'community purpose'.
"I was so worried that if those people with chronic illnesses were shielding and unable to gain access to good quality information about their fitness, that they would stop exercising, their symptoms would take hold of them and they would be so de-conditioned after lockdown.
"I thought 'I need to do something'."
So, after launching a YouTube channel – which attracted a retweet from legendary TV doctor Hilary Jones and reached fitness fans in Spain, Holland and New Zealand – and posting regular fitness videos on Facebook, GO Gym was born so people with chronic illnesses could exercise at home.
She added: "GO Gym is unique as we are trying to give the public a no-nonsense, straightforward, scientifically-based online gym and lifestyle website in the comfort of their own home.
"We are a one-stop-shop for condition specific or general fitness where people can access trusted and accurate information about their health and fitness.
"The many barriers to accessing online specialist exercise provision promoted us to go online and launch this trusted resource to improve health outcomes and reduce health inequalities.
"The pandemic has had a huge impact on health and fitness coaches too and I knew of many professionals who were unable to work. We worked closely with local professionals to deliver high-quality exercise, mindfulness and nutritional videos to our members. I'm delighted that we are able to use digital solutions to support local businesses."
As well as providing vital online classes, tips, and support for those with specific chronic illnesses including cancer, multiple sclerosis, fibromyalgia, mental illness, diabetes and obesity, GO Gym will also address Wi-Fi poverty as profits generated by membership fees will help people, who struggle to afford Wi-Fi, to get online.
Valerie, who has worked with cancer patients at Maggie's Centre in Dundee, added: "By becoming a member of GO Gym, you will be contributing to the running of the social enterprise as all profits will be reinvested into the organisation and will also address Wi-Fi poverty in areas of Scotland where people with chronic illnesses cannot get online because of financial restrictions."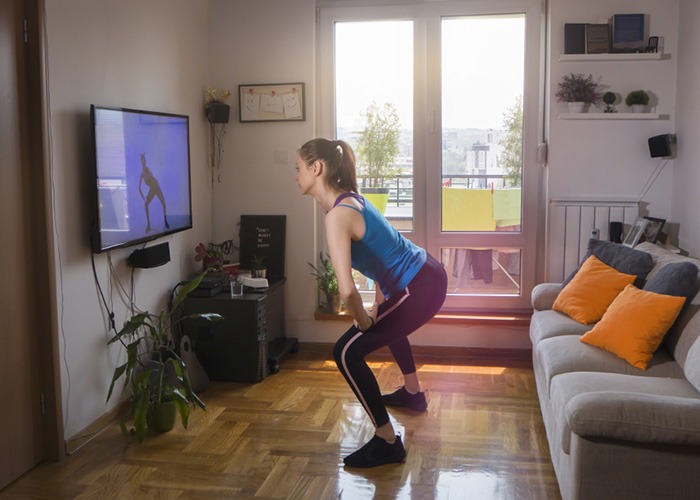 4 reasons to give GO Gym a go:
Availability – the gym is available for you, 24 hours a day, seven days a week. Because GO Gym is online and has new content being uploaded regularly, there is no opening and closing times; no queues to stand in for the machines; and no over-subscribed classes.
Exercises for ALL levels – whether you have a chronic illness, or not, GO Gym can help you boost your fitness levels through tailor-made programmes, exercise classes and fitness sessions with instructors.
Mobile compatibility – like the name suggests, you can access GO Gym when you are on the go, not just in your own home. Because the site is compatible with mobile phones, members who join can even enjoy a yoga class at their desk.
Contribution to society – profits will go towards addressing Wi-Fi poverty in areas of Scotland where people with chronic illnesses cannot get online because of financial constraints.
If you are interested in joining this exciting new online fitness and lifestyle  gym, and unlocking essential information that can positively impact your health, there are three membership packages to choose from: exercise only (£12 per month); exercise and nutrition (£19 per month); exercise, nutrition and mindfulness (£25 per month). There is also an option to add-on a Go Junior membership which is aimed at 5-13 year olds; exercise sessions tailored for under 18s (£5 per month).
---
To kick-start your fitness journey, you don't need to 'go' anywhere, just visit GO Gym or follow them on Facebook: @GoGymOfficial