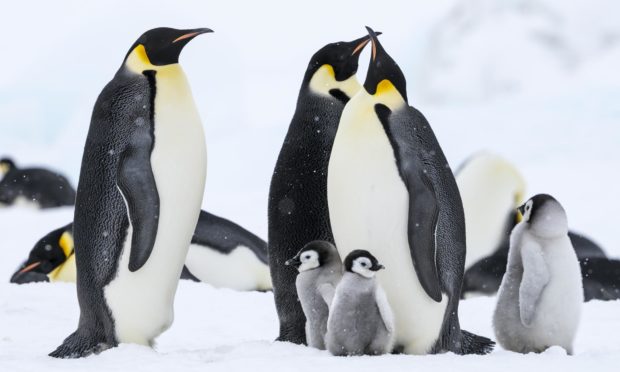 Michael Alexander speaks to award-winning American wildlife photographer Dee Ann Pederson about the awe and wonder of mother nature and the Emmy-nominated Emperor Penguin Antarctic expedition story she wants to bring to Dundee's Discovery Point:
Dee Ann Pederson was a 17-year-old American high school student when she first got into photography.
Graduating from university, however, pressure to get a "real job" led her down a corporate career path which resulted in her becoming "disconnected" from the hobby she loved.
Twenty years later, as the effects of work "burnout" took their toll, a friend suggested that she pick up a camera again.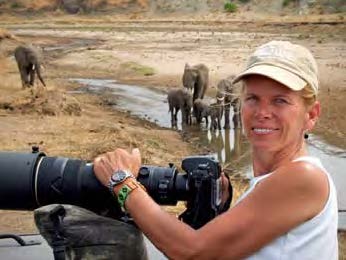 What she didn't realise at the time was that photography – and the decision in her early 40s to go on a "humbling" trip to Africa – would completely change her life.
"I came home from time I spent in a Maasai village and said 'people have to know what it's like, see these amazing creatures that roam the earth and also the way of life'," explains Dee Ann.
"It hit me really hard that I wanted more from life than just being behind a desk every day."
Any doubts that life had to change came a few months later when Dee Ann embarked upon a second adventure – this time to Denali National Park in Alaska.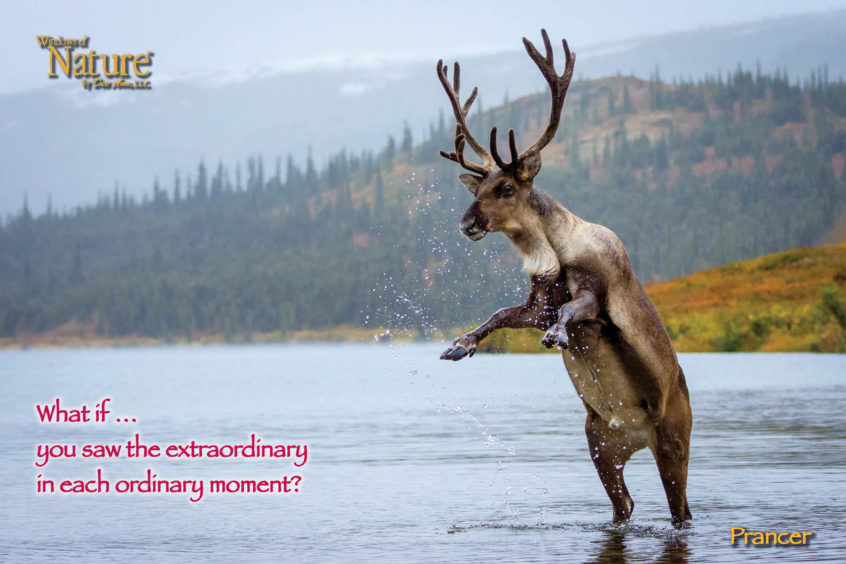 At that point in her life, everything was about "having a schedule – being on time and meeting deadlines."
It was while sitting for four hours amid the amazing autumn colours of the tundra, however – wrapped in awe and wonder of mother nature while waiting for a bull moose to get up and have a drink from a pond – that Dee Ann had the most unforgettable, spiritual experience that would change everything.
"I just remember never looking at a watch and never feeling anything but peace," she smiles.
"Also hearing the birds overhead riding the thermals and calling. It was the most amazing feeling. I'll never forget it, ever."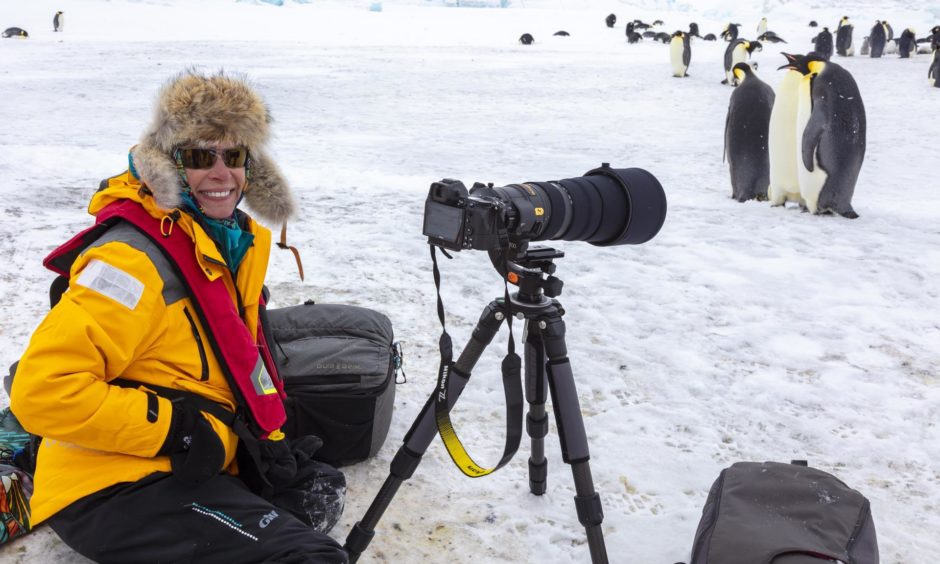 Dee Ann captured a very special image of the moose that day in 2000 which ended up being used on the side of Alaskan tour buses.
But perhaps more significantly, she realised she was a "better person" for her wanderlust experiences and endeavoured to sell her corporate business and do something "meaningful" in life via full-time photography.
The result? Dee Ann became a professional nature and wildlife photographer who enjoys sharing the beauty and magic of the natural world through her images and leading photographic journeys across the globe.
She now runs her own Houston, Texas-based company Windows of Nature and is equally at home in the frigid Arctic as she is in the heat of the Serengeti.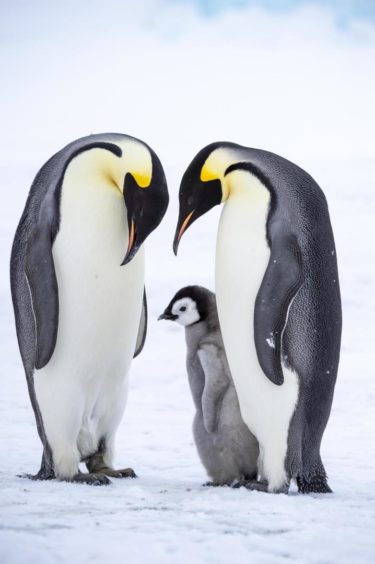 She hasn't missed a season with the coastal brown bears of the Alaskan frontier in 20 years and, with so many places still relatively untouched, is driven by a deep yearning passion to seek out remote and challenging photography opportunities while connecting with, and respecting, nature.
When she speaks to youths about nature photography, she always emphasises it's only possible because the wildlife allows them to be there. That's why she always says "thankyou" to nature when she walks away from a habitat.
It's her passion for the Antarctic, however, that is now inspiring her to bring her educational message of discovery and hope to Dundee.
Two years ago, she embarked upon a once in a lifetime expedition to photograph and video Emperor Penguins in a remote area very close to where legendary explorer Sir Ernest Shackleton famously lost his polar ship Endurance in 1915.
Having previously visited South Georgia, she discovered in 2017 that Quark Expeditions had obtained the permits necessary to get to the Snow Hill colony – home of the Emperor Penguins – where no one had visited in eight years, and where challenging conditions on the edge of winter meant the success of the trip was far from guaranteed.
The resulting film – 'Against All Odds: Emperor Penguins of Snow Hill Island, Antarctica' – was nominated for a prestigious Emmy Award three weeks ago, and, with her cousin living in Dundee, Dee Ann has been in discussions with Discovery Point where she hopes the film can form the centrepiece of a post-Covid pandemic exhibition.
She visited Discovery a few years ago where she was mesmerised by the history and heritage of Captain Scott, Shackleton and the other explorers from the Heroic Age of Polar Exploration.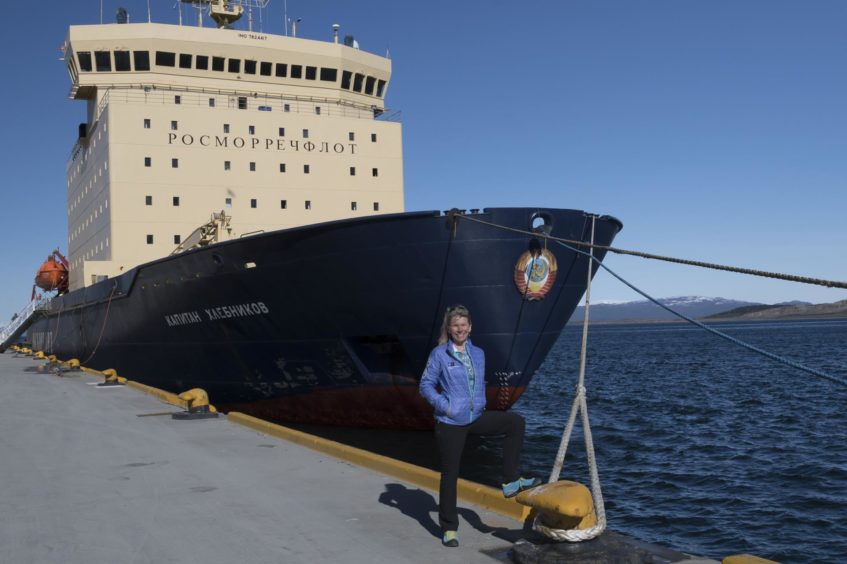 While a previous career highlight was having work displayed in the Smithsonian Museum of Natural History in Washington DC, she says to have visitors interact with her work in Dundee – the "home" of polar heritage – "couldn't be better".
"On October 7, 2018, we left the port of Ushuaia, Argentina aboard the Russian ice breaker Kapitan Khlebnikov to embark on a 600 mile crossing of the notorious Drake Passage," explains Dee Ann.
"After two days we reached the Antarctic Sound known for its giant ice berg accumulations.
"Once through the sound we entered the land of fast ice. The frozen Weddell Sea – breaking through the ice for another two days, not far from the spot where Shackleton's ship was crushed by the pack ice."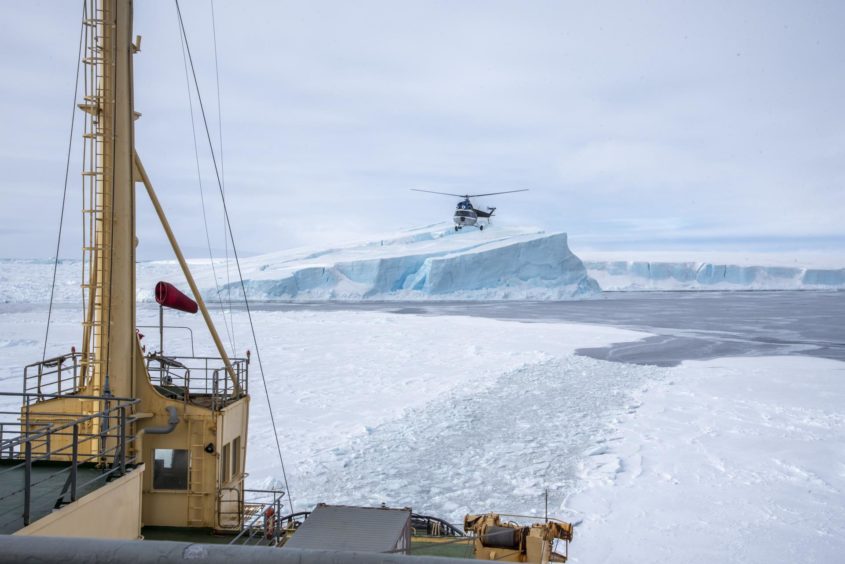 Dee Ann explains how on the early evening of October 11 they reached Snow Hill Island.
Soon the Russian helicopters emerged to scout for the location of the Emperor Penguin colony.
Just before dinner, a message came over the ship's intercom announcing they had located the colony and the Kapitan Khlebnikov would be relocating at first light to the other side of Snow Hill Island to come in closer range.
"Excitement was buzzing through the ship in anticipation of the awe and wonder of our first helicopter flight over the fast ice and our first Emperor Penguins – 4000 breeding pairs with chicks," recalls Dee Ann.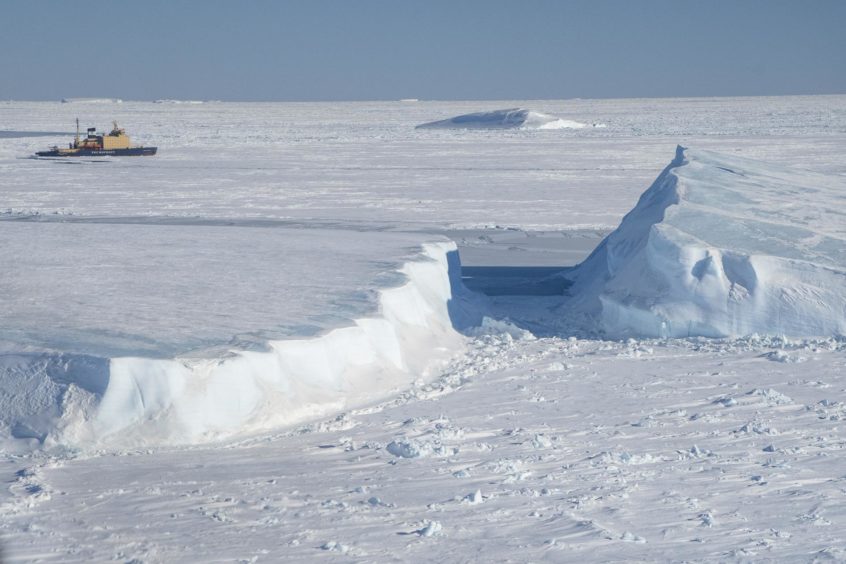 "The buzzing of excitement felt somehow insignificant as we stepped onto the ship's icy helipad.
"The  deafening sound of props and anxiousness about the first flight giving way to noise, freezing temperatures, foggy windows, massive icebergs and a complete inability to find a horizon. It all heightened a sense of mystery.
"The excitement was real but the conditions that greeted us on the fast ice was even more real."
Dee Ann explained how after landing, they faced a nearly two mile hike through knee deep snow and temperatures of minus 20F which tested every bit of fortitude, courage and determination she could muster while weighed down with cold weather gear and camera equipment.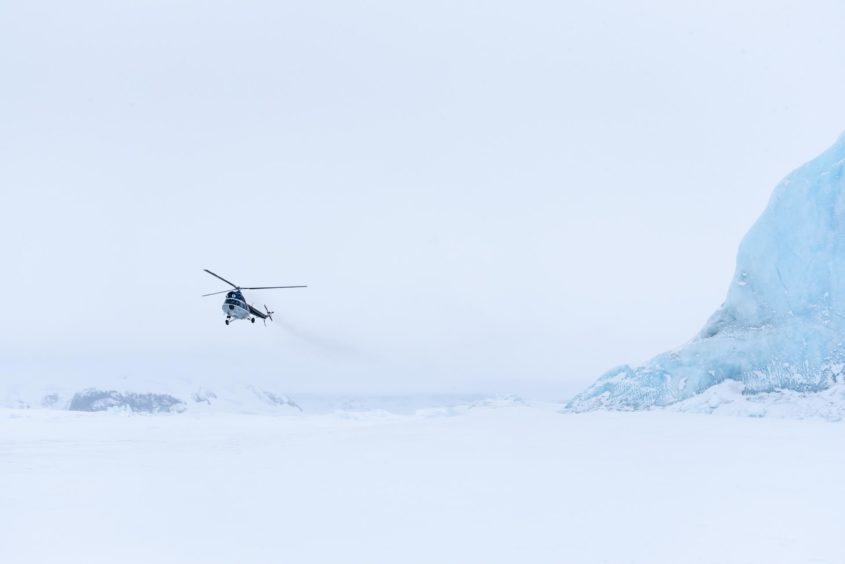 "I often wondered how much further would I be able to make it," she recalls, "but anyone who knows me knows my determination. This was a life trip I had dreamed of for years!
"I kept telling myself there are few people in the world who will ever sit in front of an Emperor Penguin colony so giving up is not an option.
"Then, even though nowhere in sight, I could hear them. A rush of adrenalin powered my last 100 yards!"
Dee Ann quickly realised they are called Emperors for a reason. Majestic and stunningly beautiful, the chicks were the "cutest little things" she'd ever seen.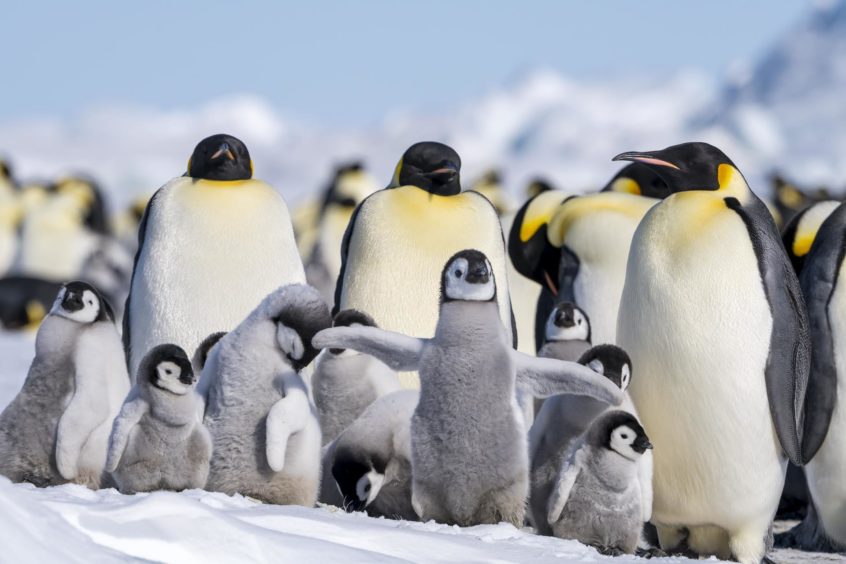 Spending three days in this featureless, barren landscape where "hand management" against the extreme cold was essential, she was struck by how they could survive in such harsh, exposed, conditions.
On the one hand this was a place of extremes, of vulnerability, of vastness and of unknowns.
Yet on the other it was teeming with life and a reminder that life is both fragile and tenacious, stark and tender – and filled with beauty everywhere.
"I've learned so much from these places whether about life's delicate balance, it's unbelievable beauty, and even my own ability to brave conditions we find hostile, and they call home," she says.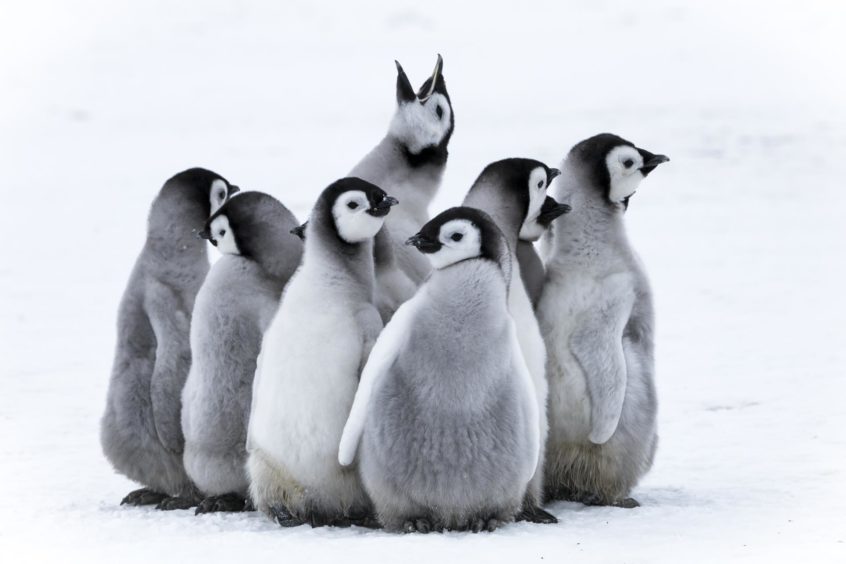 She added that the experience also helped her understand the passion and bravery of polar explorers who stepped into the unknown in the early 1900s.
Crucially, though, she succeeded in taking a stack of spectacular photos and videos – not just with her professional top of the range brand new Nikon 27 camera, but also with her camera-phone to capture the sights, sounds and atmosphere of her adventure.
Dee Ann's forte is photography, so the challenge was how to combine photography and the video that she had shot into something that would tell her story.
Searching for a freelance editor and producer on the internet, Dee Ann made contact with Emmy Award-winning producer David Alexander of Houston Creative Media.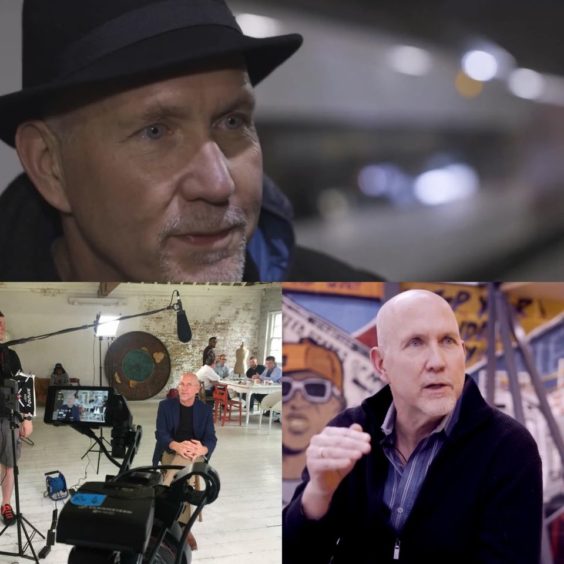 She knew he was based in Houston like her.
It was only when they exchanged emails however, that they discovered they lived half a mile apart.
After sharing her journey over coffee, and quickly forming a bond when they realised that David had also changed career midlife – in his case following a career in IT – David sat down with her to create a storyboard and record the voiceover using the script Dee Ann had provided.
Then it was a meticulous process to sequence the photographs and the footage into the final film.
Last year, Dee Ann invited David and his wife to its premier at her 60th birthday party at her house.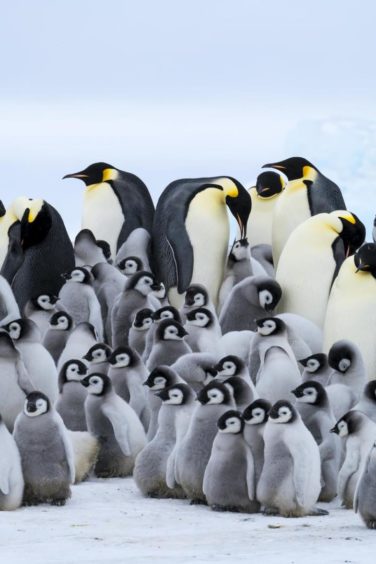 It was only when David showed the film to an Emmy Award-winning producer friend, however, that he was encouraged to submit it for the competition – and the award nomination came through unexpectedly just the other week.
"A lot of people when they talk about nature, all they talk about is destruction, about the destruction of the natural habitat," says David, who only took up film making four years ago after overcoming serious illness – winning his first Emmy last year with a medical documentary.
"But Dee Ann's emphasis is overwhelmingly positive which I find refreshing.
"Dostoevsky says 'beauty will save the world'.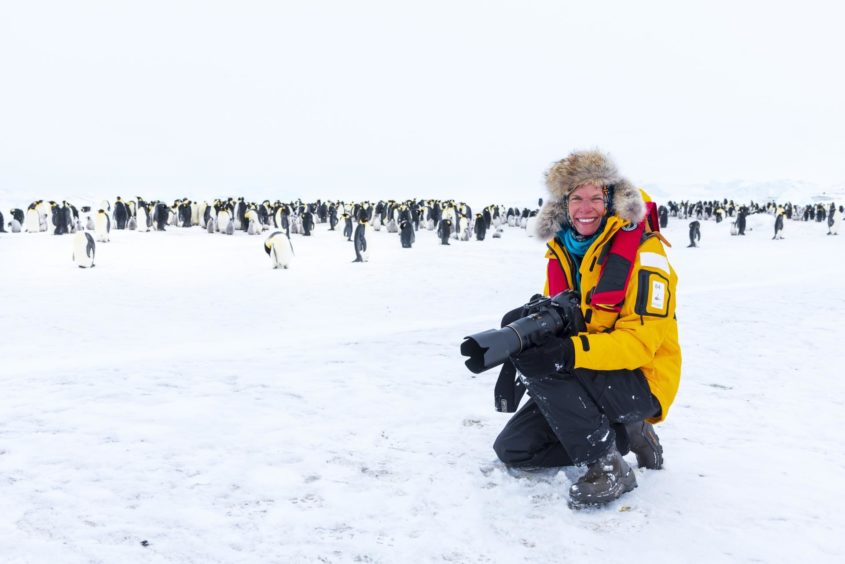 "Well, Dee Ann has a fabulous focus on beauty.
"I believe her mission is to show animals in their natural habitat – introducing beauty into peoples' lives who aren't aware of it."
At a time when America is being "bombarded" with negative news on everything from the pandemic to politics, David describes Dee Ann's work as a "breath of fresh air" that tells stories of hope – a sentiment he shares though his own work which also aims to tell positive stories.
"When you see the Emmy submissions this year, they are all negative: politics, violence, gun violence, racial riots – Covid 19 is dominating everything now," he adds.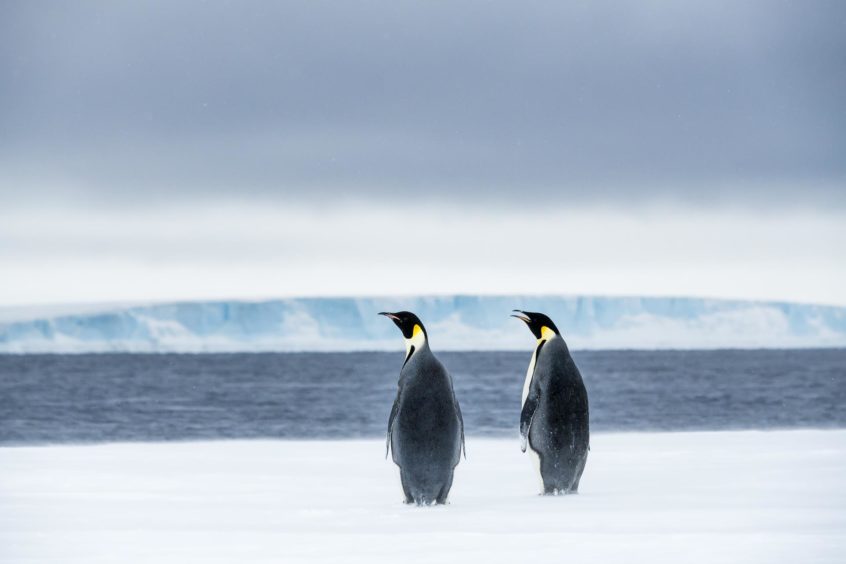 "But this was a light in the darkness because people need to find beauty, they need to find joy and they need to find hope. We cannot live in a world that's dominated by negative news."
Dee Ann certainly feels it was "meant to be" when it turned out David not only lived in Houston but in her part of town – both sharing a midlife desire to do something more "meaningful" with life.
However, for David – a piper and accordionist who can trace his ancestry to 17th century Clackmannanshire – the links with Scotland are also significant.
Having visited Scotland numerous times and even starring in a Virgin Trains advert last year after being approached at Glasgow Queen Street station, he has yet to visit Dundee.
However, he'd love to make that trip when the pandemic is over – especially if timed with the launch of their film.
The complete 16 minute film: 'Against All Odds: Emperor Penguins of Snow Hill Island, Antarctica' can be viewed below:
For more information about Dee Ann Pederson's work go to www.windowsofnature.com/home.aspx 
Further information about Houston Creative Media can be found at www.houstoncreativemedia.com/