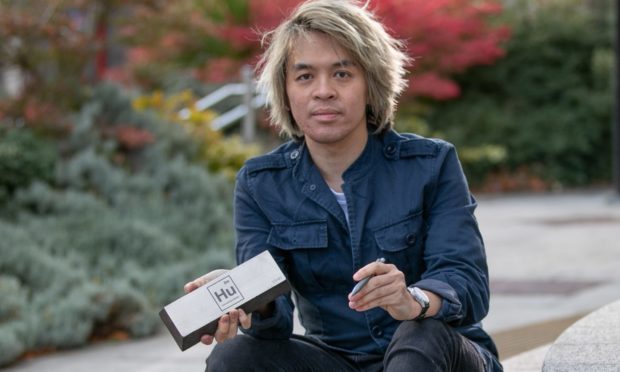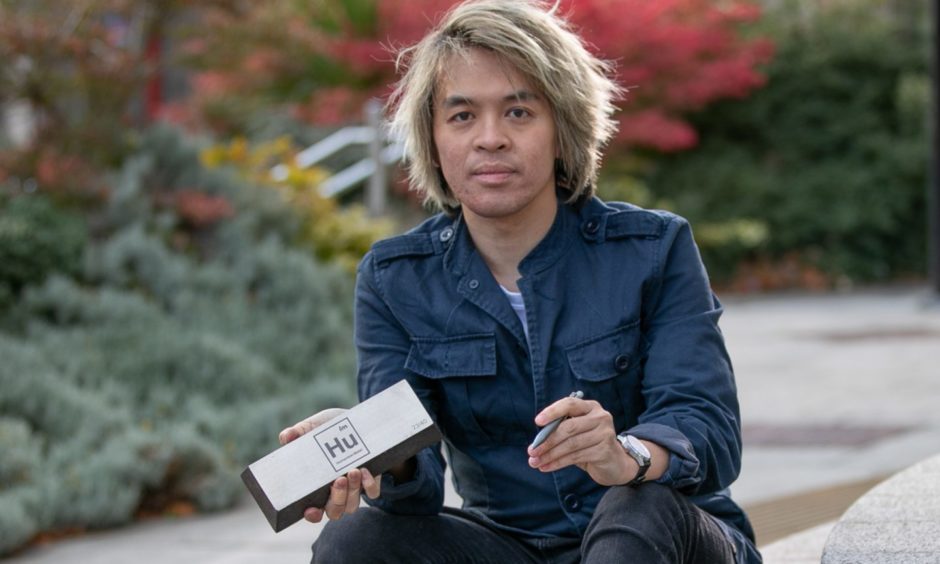 Michael Alexander speaks to Dundee-trained artist Frank To about acquiring a special pen which he is using to support an initiative that aims to tackle international gun violence.
It is often said that the pen is mightier than the sword.
Now, internationally-renowned Dundee-educated artist Frank To is taking this to a new level by creating artwork which will raise funds to help combat global gun violence.
The Duncan of Jordanstone College of Art and Design graduate is using a special limited edition pen made from humanium metal – an alloy made from illegal firearms – which he hopes will highlight how creativity can be used to promote world peace.
It's part of a collaboration with IM Swedish Development Partner and Stockholm-based sustainable and social impact start-up A Good Company.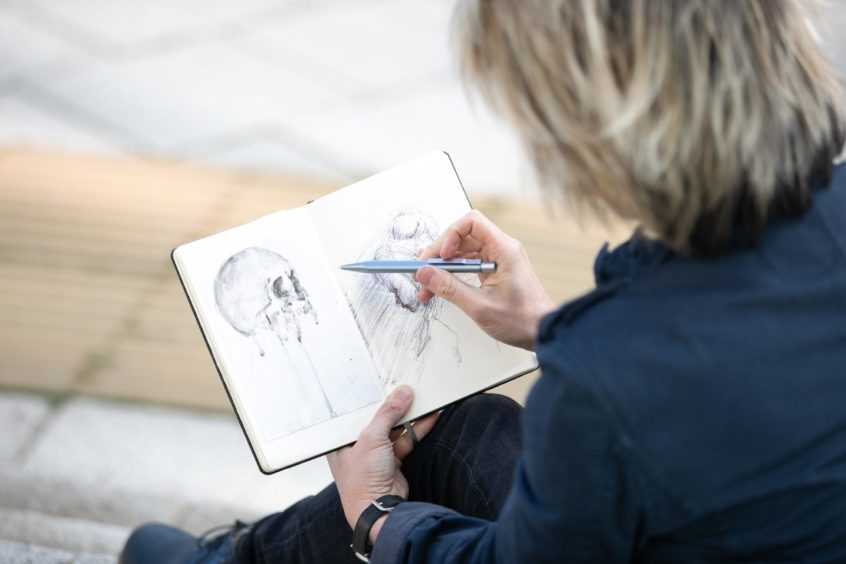 "It's a huge privilege for me to be an artist ambassador for both IM Swedish Development Partner and A Good Company," explains Frank.
"We are working together in making the world a better place free from gun violence.
"This collaboration of using the humanium metal, will hopefully highlight how creativity can be used to promote world peace.
"Although I am a contemporary artist, it is my duty as a human being to be engaged in social activism with my creativity.
"The creative and cultural sector sometimes lack in this.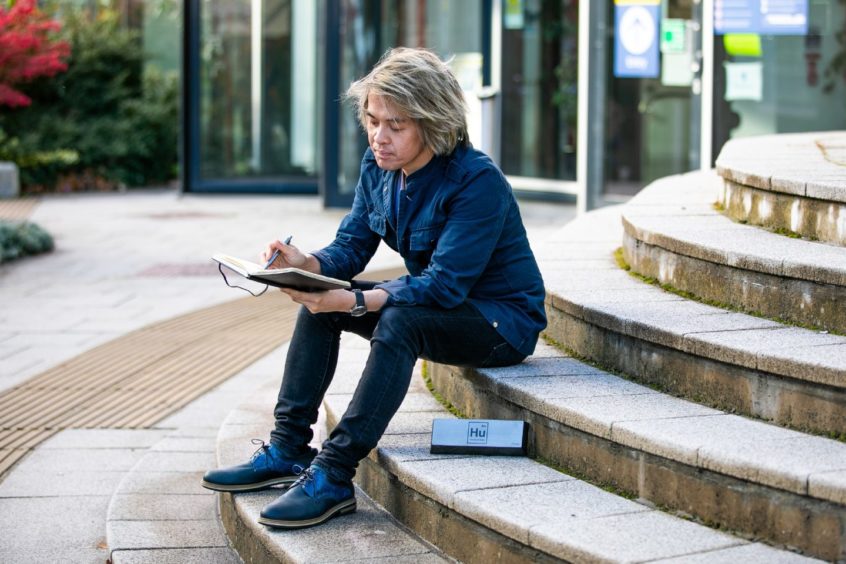 "Artists have an obligation to reflect and cause debates and discussions regarding social injustices on a global scale."
Speaking to The Courier from Stockholm, Anders Ankarlid, CEO and founder of A Good Company, explained how the humanium pen projects' long-term aim is to tackle armed violence and to return proceeds back to communities affected by it.
Every day, more than 2000 people are wounded by one of the 875 million small arms currently in global circulation. Millions more are produced each year.
In an effort to combat this horrific development, A Good Humanium Metal Pen – the first of its kind – was made from upcycled illegal firearms from El Salvador.
Since its inception in 2016, the Humanium Metal initiative has carried out work in countries like El Salvador.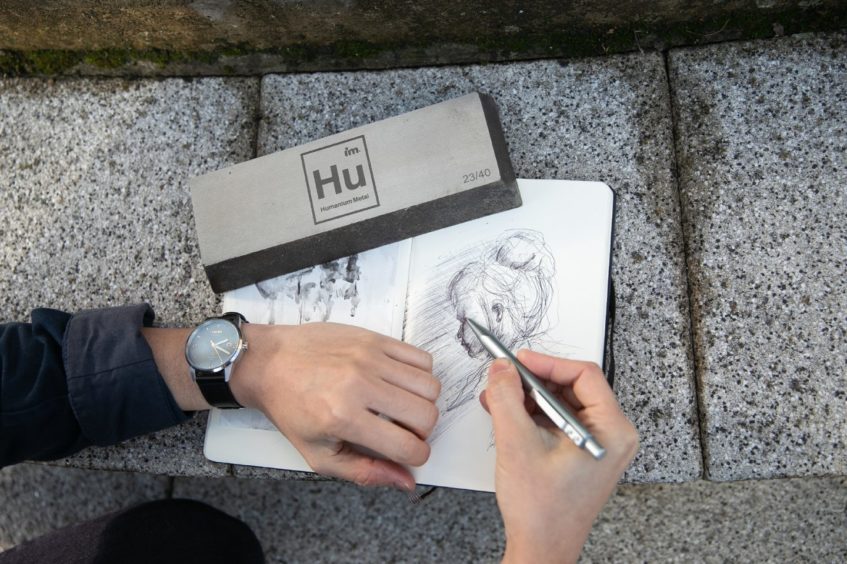 It has won numerous awards and garnered praise and support from internationally renowned peace advocates such as the Dalai Lama and Hans Blix.
"Gun-violence and its violent impact on local communities is a significant barrier preventing social sustainability for millions of people worldwide," says Anders.
"If we want environmental sustainability, we must address this issue head on."
Anders explained that 25% of all revenue from the pen will go back to communities severely affected by armed violence.
The funds will specifically go to projects supporting survivors and violence-prevention programmes.
A Good Humanium Metal Pen supports the United Nations Sustainable Development Goal 16, which is set to "Promote peaceful and inclusive societies for sustainable development, provide access to justice for all and build effective, accountable and inclusive institutions at all levels".
The support for the SDG16 is materialized in the project ambition which is to take a symbol of violence and turn it into a peaceful commodity, hopefully used for signing treaties of peace and environmental cooperation.
Martin Nihlgård, secretary general of IM Swedish Development Partner, adds: "Humanium Metal by IM converts illegal deadly weapons into products for peace. When brands like A Good Company joins us and our partners it means that they become a part of destroying illegal weapons and financing our work and programs.
They now support our global advocacy as well as survivors, youths and communities that are strongly affected by gun violence."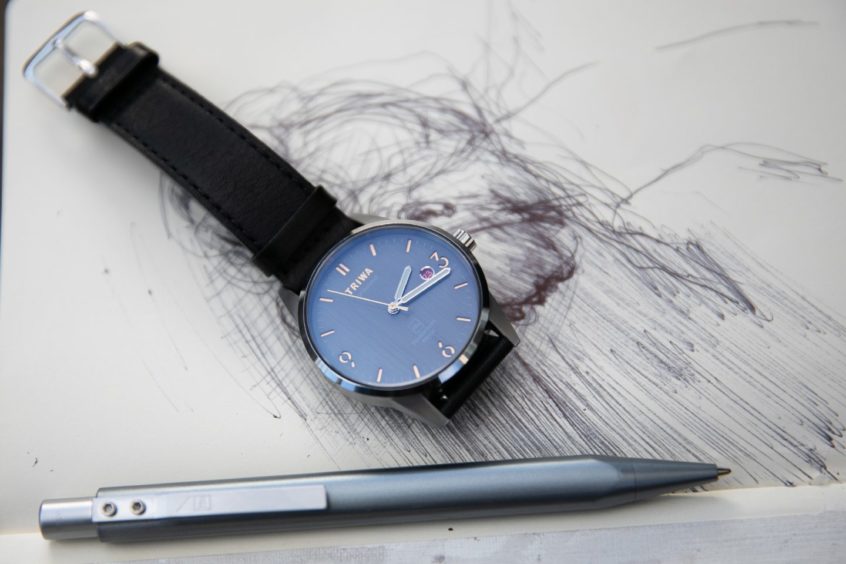 Simon Marke Gran, Global Project Manager Humanium Metal by IM Swedish Development Partner says: "We are delighted that Frank To, through his art, is focusing the public's eyes on our mutual message of peace.
"Just like Humanium Metal by IM, Frank To turns destructive elements into symbols for peaceful development, inspiring people to join hands to find a solution to one of the world's greatest problems – armed violence."
Born in Falkirk in 1982, Frank To graduated from Huddersfield University with a BA (Hons) Fine Art before going on to gain a Masters of Fine Art from Duncan of Jordanstone Art College where his tutor was Calum Colvin.
In recent years he has exhibited alongside some of the greats of the international art scene, including Banksy, Jimmy Choo and Antony Gormley.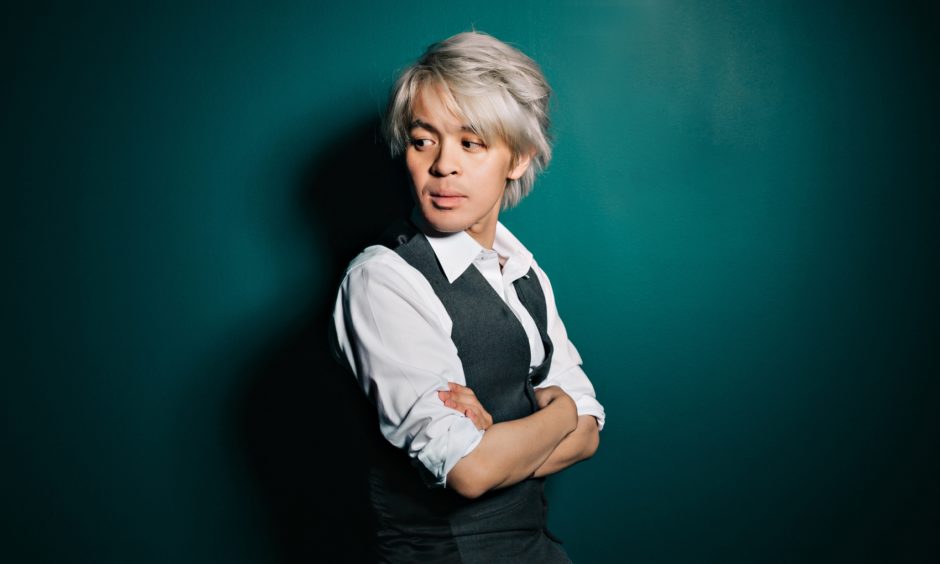 His work has featured in several national art fairs and shows in Bath, Harrogate, London, Aberdeen, Dundee, Edinburgh and Glasgow and in the collection of Dundee University.
Amongst To's most famous collectors are Sir Patrick Stewart, the celebrated actor, and Deloitte.
Well known for previously using gunpowder in his work, the Inverness College UHI art lecturer announced in the summer , as reported by The Courier, that he was to be the first artist in history to create new colour and artwork from humanium metal with his unique gunpowder technique garnering him international recognition as a leading contemporary artist amongst art critics and high profile collectors alike.
Having now received his pen, which he recently brought with him on a trip back to Dundee, he has also announced that he has been accepted as the only Scottish artist out of 450 selected from 3500 applicants for the Royal West of England Academy in Bristol.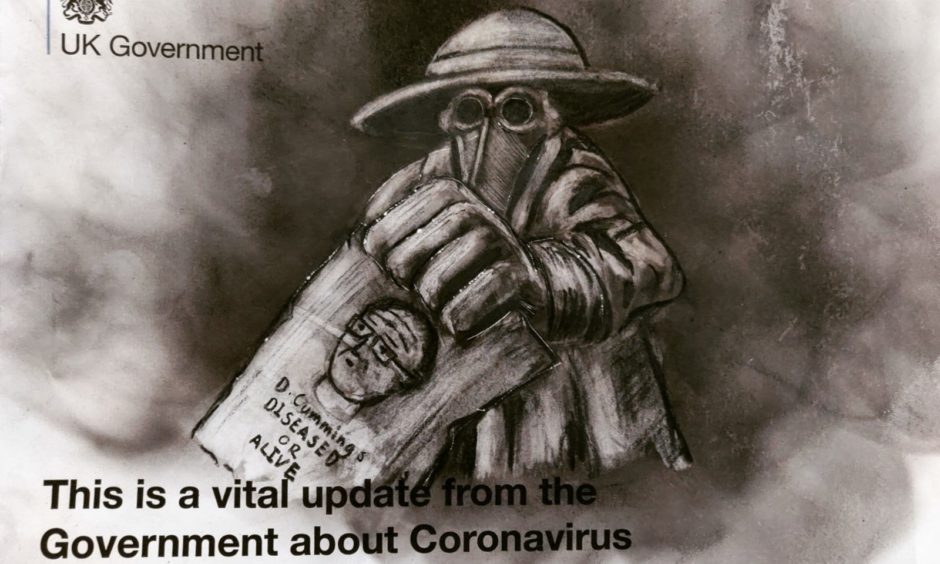 Now in its 167th year, the Royal West of England Academy Open Exhibition has a long history of celebrating the best of British contemporary art.
The work he has made for the academy is a gunpowder charcoal bee based on the UK Government letter of COVID-19.
"It's a rebellion piece against the government for highlighting that the arts are not financially stable for support during COVID-19 – for example, the retraining of artists in the Fatima Ad and the chancellor Rishi Sunak's comment on the arts," he adds.
"The work on the letter is highlighting the hypocrisy and incompetence of the UK by showing how their letter can be made into a piece of art."