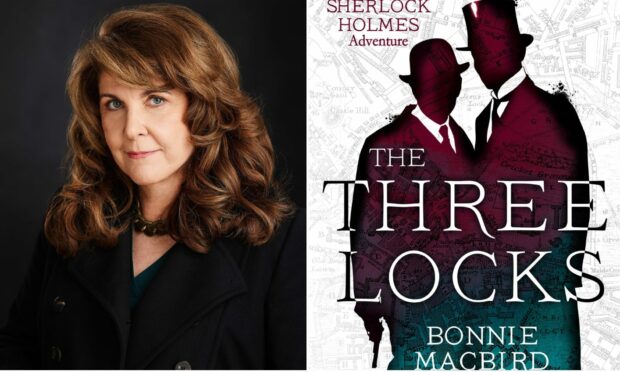 Gayle Ritchie chats to American writer Bonnie MacBird about her fourth Sherlock Holmes novel, The Three Locks.
Bonnie MacBird is completely obsessed with Sherlock Holmes.
The American author devoured the entire canon aged ten, and has read it many times since.
"I love the outsider quality of the character, his supreme intellect and scientific mind but the friendship with Watson, and the dry wit drew me completely," she says.
Bonnie's new novel, The Three Locks, follows the international success of her first three Sherlock Holmes adventures, Art in the Blood, Unquiet Spirits, and The Devil's Due.
Her books have been published in 17 languages and been widely praised, with Bryan Cogman, producer/writer of Game of Thrones, calling the first entry in the series "worthy of Doyle himself".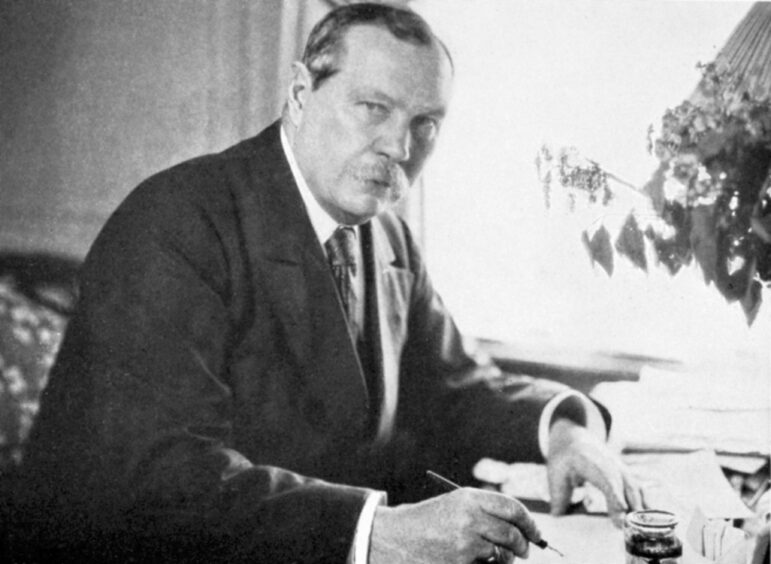 The story
The Three Locks is set in 1887 as an Indian summer broils London and Cambridge.
A mysterious impregnable box arrives for Watson, locked and with a secret from his past.
A famous escape artist fails to unlock his "cauldron" and burns to a crisp during a performance at Wilton's Music Hall in Whitechapel.
Meanwhile in Cambridge, three suitors, including a priest, an aristocrat and a young physicist, vie for the love of a spiteful beauty, who vanishes after her lookalike doll is found dismembered in Jesus Lock on the River Cam.
The cases entwine as Holmes and Watson tangle with clergy, police, academics and scheming siblings, risking life and limb to solve the murders and to keep the innocent from the gallows.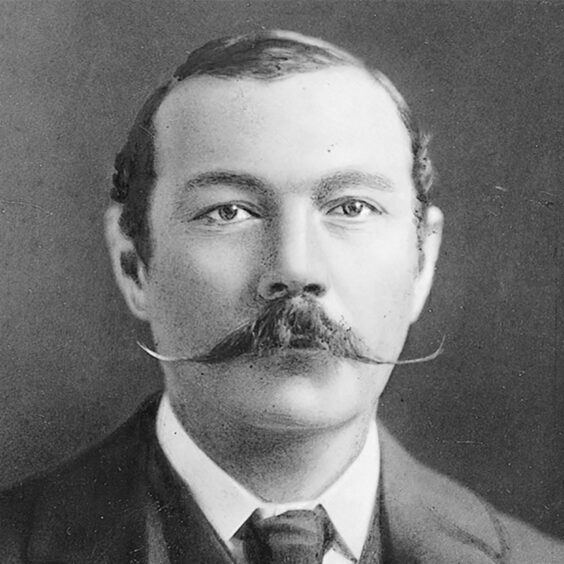 London-based Bonnie, who cites Sir Arthur Conan Doyle as her "literary idol", says Holmes readers will expect the "outre" – the shocking and unusual – in her novels.
"There is usually something violent and shocking at the heart of a traditional Holmes story," she says.
"But this is balanced, always, with the power and rationality of our hero; the way he makes sense of the senseless, and by the humour and decency of Watson.
"Something comes to light about Watson's childhood, something he suppressed. Of course, things you keep under wraps can come back to bite you."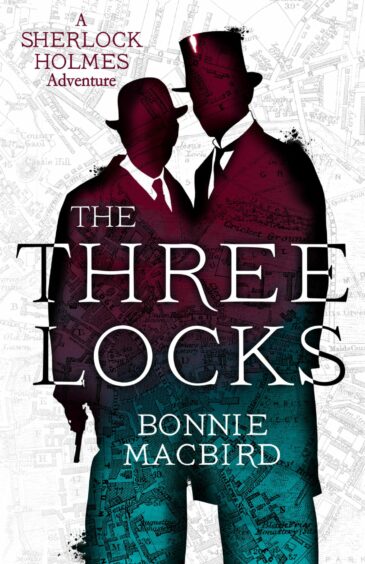 Will The Three Locks appeal to those who are not fans of Holmes? Bonnie is confident they will.
"It's a thriller, a whodunnit, and a historical jaunt into a great university and in particular to its churning social milieu and the Cavendish laboratory where science took a giant leap forward," she says.
Inspiration
The title for the novel came to her before she knew what the locks were, but it suggested fertile ground. She brainstormed every permutation of the word "lock", concocting themes and dramatic moments, connecting the idea of locks to her two main characters, and gradually the three interlocking stories swam into view.
Like many people, Bonnie was confined to her flat thanks to Covid during the entire writing process. But she says that didn't hamper her.
"I don't wait for inspiration," she says. "At 8am every day, I sit down at a little French bistro table on my tiny balcony in central London, rain or shine. I often dial in to the London Writing Salon, a Zoom meet-up, rather like sitting in a big silent library among other writers.
"I set a goal for the day – either a number of words, or a specific thing like, 'finish rewriting Chapter Three'. It takes me between one and six hours. When I hit my goal I stop."
Research
Bonnie is not what you'd call an armchair  expert. Quite the opposite. She location scouts onsite for every book.
"For The Three Locks, I had already been to Wilton's Music Hall many times. Just before lockdown, I explored Cambridge and visited the History of Locks museum in Rugby. I scouted distilleries and castles in Scotland for Unquiet Spirits.
"For Art in the Blood, I walked from the Chat Noir to Lautrec's apartment of the time, and for The Devil's Due I braved the mud at London's foreshore – nearly getting caught in high tide as our heroes did."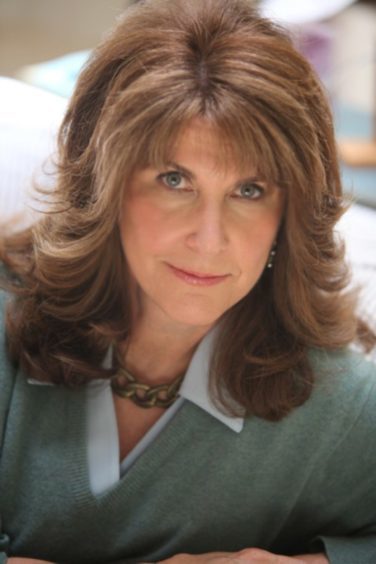 What, in her mind, makes a good novel? "I think of it as a thrill ride at the ultimate carnival. Once strapped in, the reader will not want to get off, but to see what's coming next!
"And the ride is designed – with rising tension, sudden plunges, wild curves, and visual surprises. For the kind of novel I write, the ending must resolve satisfactorily… yet with a bit of a surprise, too."
Advice
Her advice to aspiring novelists is to write what you love rather than what you think will be commercial. And write every day.
When she's not writing, she reads crime and lay science, plays the violin and draws.
She also puppy sits for a friendly bichon frisé named Bentley and takes long walks in London's parks.
For the kind of novel I write, the ending must resolve satisfactorily… yet with a bit of a surprise, too."

Bonnie MacBird
"When Covid isn't on, I haunt museums and theatres and concerts.," she adds.
"Oh, and I love Scotland and Dundee is high on my list for a visit."
Bonnie has worked as a screenwriter, actress, producer, theatre director and voice artist, and was a development executive in feature films at Universal Studios from 1975 to 1979.
She also wrote the original screenplay for the ground-breaking 1982 sci-fi film, Tron.
The Three Locks by Bonnie MacBird is published by Collins Crime Club on October 28. macbird.com