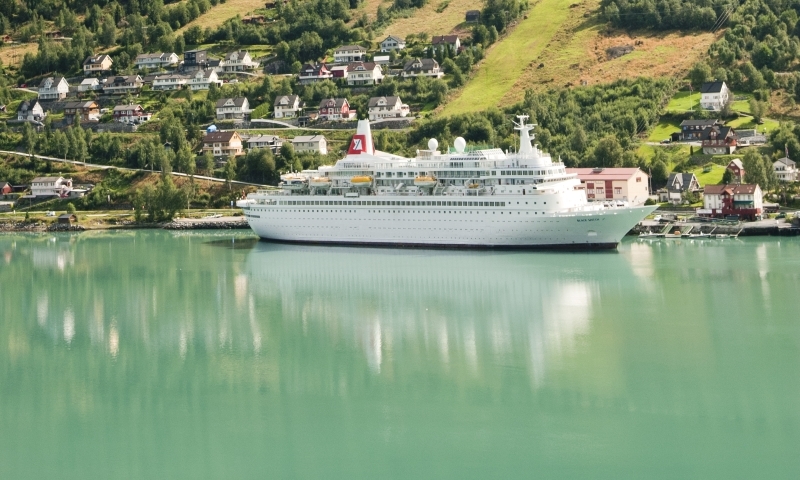 We believe that cruise holidays should be easy.  A new 2017 cruise line-up has been released that brings the world closer to home. Sail to St Petersburg or make your way to Madeira, or glide into Germany, the choice is yours. The Courier Travel have been granted access on board Black Watch, the comfortable cruiser for  varied itineraries.
Black Watch is part of the Fred. Olsen fleet of cruise ships and despite being the smallest of the vessels, what it loses in size it more than makes up for with intimacy, sophistication and traditional style – more reminiscent of the golden age of cruising.
With Black Watch being a smaller vessel – she can take passengers right to the heart of their ports that some larger cruise ships cannot reach, particularly within the waterways around the Fjords in Norway. Something worth considering when thinking of exploring the region. What an experience almost being able to touch the land from the sea!
The cruises have a maximum capacity of 804 guests and will typically carry a crew of 330 – the ratio means there is a crew member for each 2.44 person on-board and this personal service will be demonstrated as bar tenders remember your first name and most importantly, your favourite tipple!
The experience feels like a home from home with fantastic facilities on board such as a saloon and spa treatment area, boutique shopping, a cinema room, golf nets, tennis court and outdoor swimming pools complete with a couple of Jacuzzi pools also – what more do you want?
Well, being British there is something else we want. The opportunity to sit down in the middle of the day and be served afternoon tea. Of course, Black Watch delivers here also!
Dining on board is all included in the price and the cuisine is all typically British – all currency on board is also in sterling for the ultimate convenience.
Black Watch Stats – at a glance:
Cabins: 423
Maximum Passengers: 804
Crew: 330
Last refit: 2009
Tonnage: 28,613 grt
Length: 205.47m
Beam (width): 25.20m
Speed: 17 knots
2017 Cruise Holidays
The full programme of 2017 cruise from Rosyth on board Black Watch has been released, with the following available:
Lochs of Scotland – departing 14 August, ports of call include: Kirkwall > Invergordon > Ullapool > Fort William > Tobermory > Portree
Greenland, Iceland & Norway – departing 21 August – ports of call include: Reykjavik, Iceland > Akureyri, Iceland > Eskifjordur, Iceland > Alesund, Denmark > Olden, Nordfjord, Norway
Norway Fjords – departing 3 September – ports of call include: Flam, Sognefjord, Norway > Olden, Nordfjord, Norway > Bergen, Norway
Scottish Higlands – departing 10 September – ports of call include: Invergordon > Lerwick > Stornoway > Tobermory > Portree > Kirkwall
German Rivers and Cities – departing 17 September – ports of call include: Heligoland, Germany > Hamburg, Germany > Bremen, Germany
Scandinavia & St. Petersburg – departing 24 September – ports of call include: Copenhagen, Denmark > Helsinki, Finland > St Petersburg, Russia > Tallinn, Estonia > Kiel, Germany
French Rivers – departing 04 October – ports of call include: Rouen, France > St. Peter Port, Guernsey > La Pallice (for La Rochelle), France > Lorient, France
Canaries, Madeira & Portugal – departing 14 October – ports of call include: Leixoes (for Oporto), Portugal > Funchal, Madeira > Santa Cruz, Tenerife > Arrecife, Lanzarote > Lisbon, Portugal > Vigo, Spain
To view our complete collection of cruise holiday offers, click here or call The Courier Travel on 01224 338004.