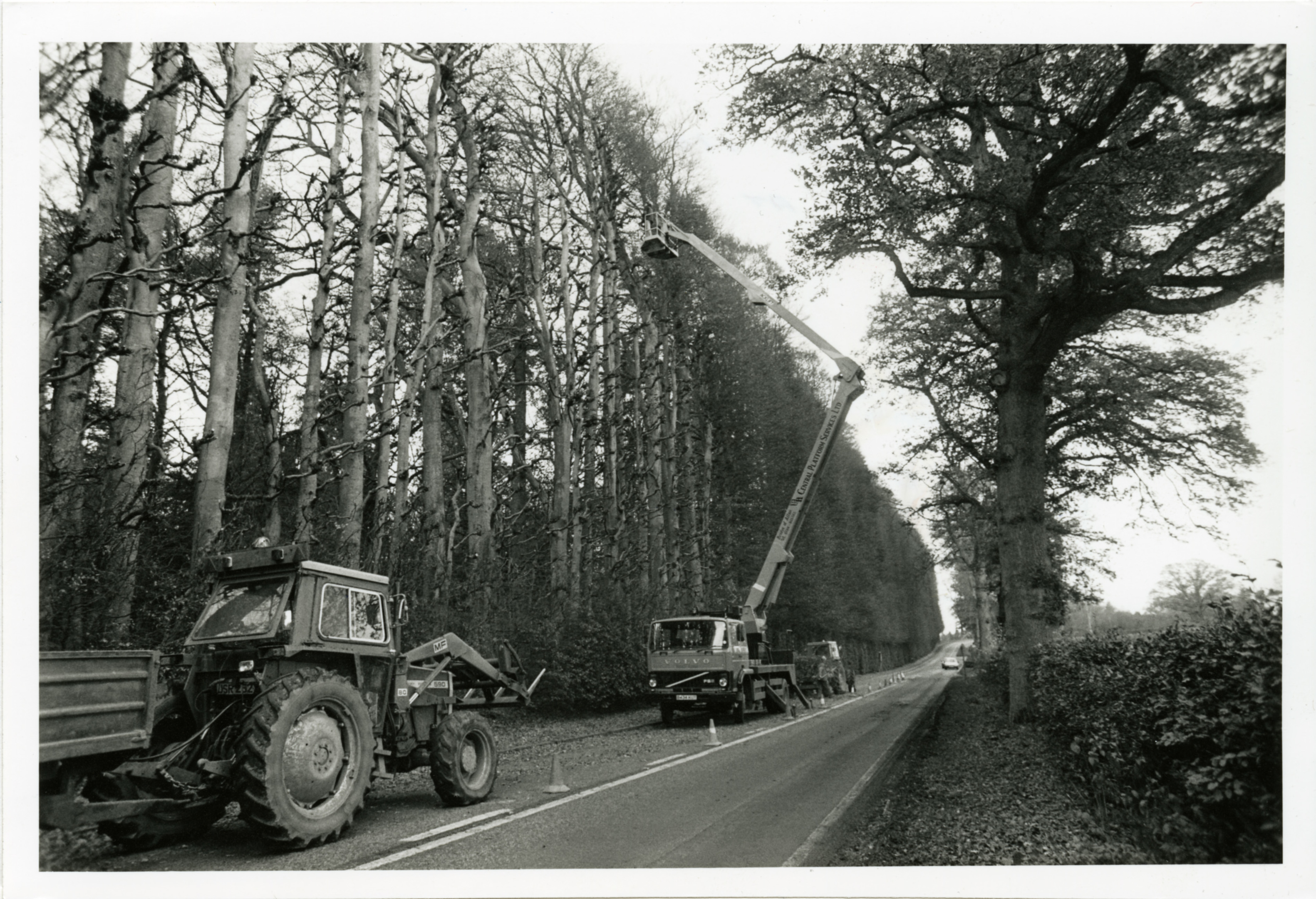 Caroline Lindsay discovers the beautiful trees in Courier Country and the stories behind them
A tiny dew drop trickles down the branch of a mighty Douglas fir and falls to the soft forest floor 200 feet below.
Here, at the Hermitage in Dunkeld, this tree was the first in Britain to reach 200 feet in height and, with Scotland's trees accounting for almost half of all Britain's woods and forests, is just one of the many beautiful trees in Courier Country. With more than 30 native species, and many others that have been introduced over the centuries, their roots lie deep in history, linking past, present and future.
The first modern tree – Archeopteris – established itself in developing forests around 370 million years ago and the word "tree" goes back to the Greek word "drus" or oak, signifying the importance of the oak to ancient civilisations.
Certainly Courier Country has more than its fair share of legendary oak trees. The Birnam Oak and another tree from Perthshire's Big Tree Country, Neil Gow's Oak in Dunkeld, have just been shortlisted for the Woodland Trust's Tree of the Year Awards.
Susan Drummond from Cupar in Fife explains why she nominated the Birnam Oak: "It is a magnificent sessile Oak, with a wonderful history. It is also known as Macbeth's Oak, as Shakespeare visited Birnham and Dunkeld as one of a troupe of travelling players and was later to write Macbeth and mention the ancient woodland that took his imagination," she says.
"The oak itself has a hollow base, and its lower boughs are so heavy they need props. Last year the Tay flooded and the tree sustained some damage. Although I live in Fife I love Big Tree Country and I'm passionate about the importance of our ancient woodland. We need to encourage children to get out in the countryside and learn about the wonders of nature."
Niel Gow (1727 – 1807) was Scotland's most famous fiddler. According to local legend Gow wrote many of his most famous Strathspeys and reels underneath the oak, while his patron the Duke of Atholl would stand on the other side of the river Tay listening to the music as it drifted across the water. The late Dundee singer Michael Marra wrote a song honouring his friend Dougie MacLean as "Niel Gow's Apprentice."
A line is engraved on a commemorative bench beside the oak: "I'll sit beneath the fiddle tree with the ghost of Niel Gow next to me."
Irena Krasinska-Lobban, originally from Perthshire but now living in Kirriemuir, nominated Neil Gow's Oak for the awards because it has always been a part of her life.
"I used to visit it with my grandfather, whose family came from Inver, and he told me the story of Neil Gow. My grandfather's great uncle James Cameron was taught to play the fiddle by Neil Gow and James' grandson Charles became a friend of Beatrix Potter when he helped her with her nature drawings," she says.
On the cusp of Courier Country, deep in the Trossachs, is a strange phenomenon known as the Bicycle Tree. A sycamore at Brig o' Turk it has 'eaten' various metal objects including a bicycle. A blacksmith's workshop once operated nearby and the tree is believed to have self-seeded in the late 1800s, sprouting up through the scrap. Over the years it has devoured a number of items including an anchor and a horse's bridle.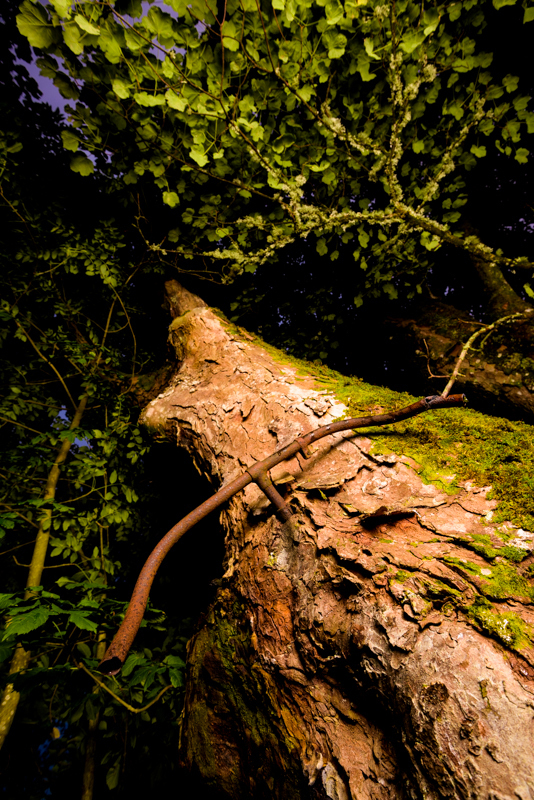 Legend has it the bicycle was left hanging over a branch by a local man who went off to serve in World War I, never to return. The tree grew around and swallowed up the bike. Today only the handlebars and another small part of the frame can be seen protruding.
Local people recently campaigned successfully to have a preservation order placed on the tree, in recognition of its valued status in the village and it has also been shortlisted for Tree of the Year.
But not all legends attached to trees are romantic. Finlarig Castle near Killin was built in 1629 by 'Black' Duncan Campbell (Donnchadh Dubh)  and commoners were frequently hung from a nearby oak tree, known today as the hanging tree. A stone-lined pit next to it was used for beheading prisoners of noble blood. Even today the castle ruins, set in woodland, have a desolate and spooky air and it's a popular spot for ghost hunters.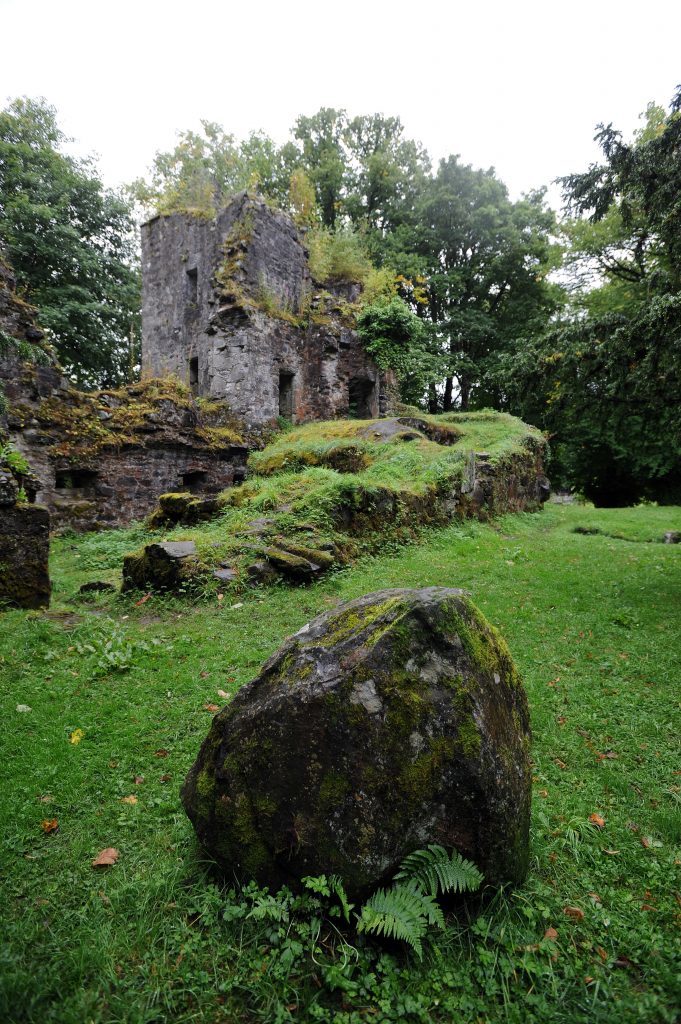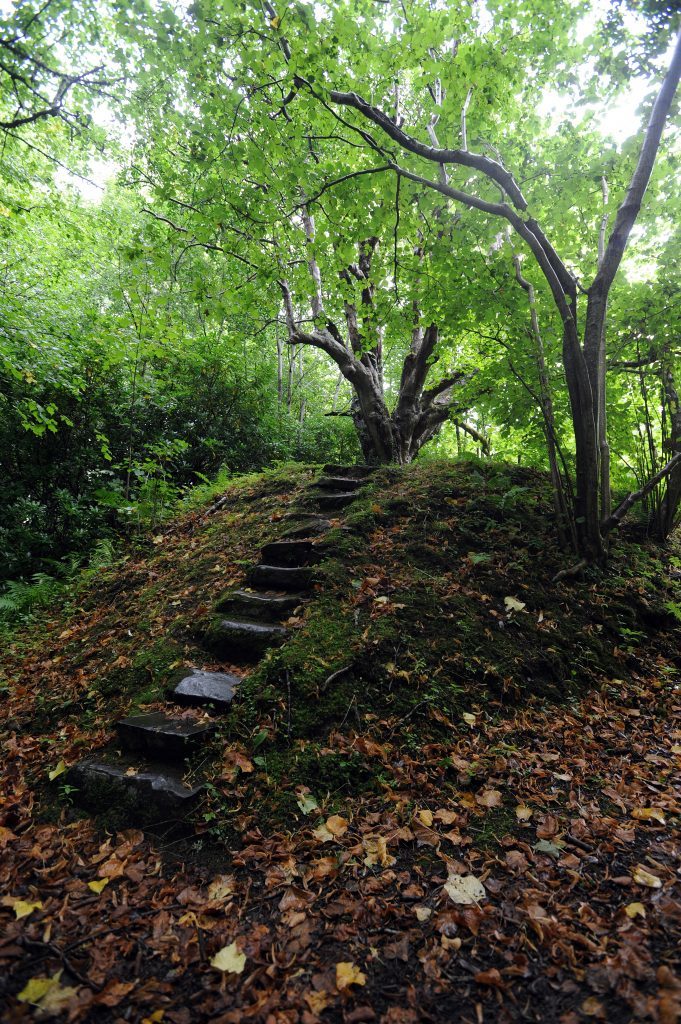 However, nobody could accuse the majestic giant redwood trees in the village of Inchture of being spooky. At the east end of the village an avenue is lined on both sides by giant redwood trees, planted in 1853, and the first known examples of the species successfully cultivated outside North America.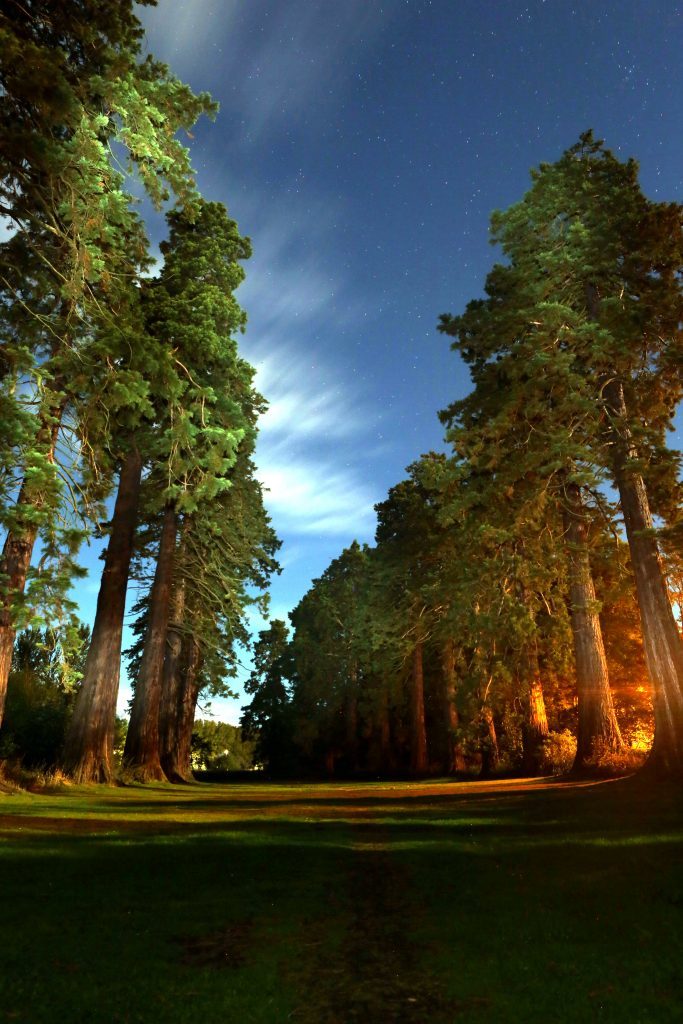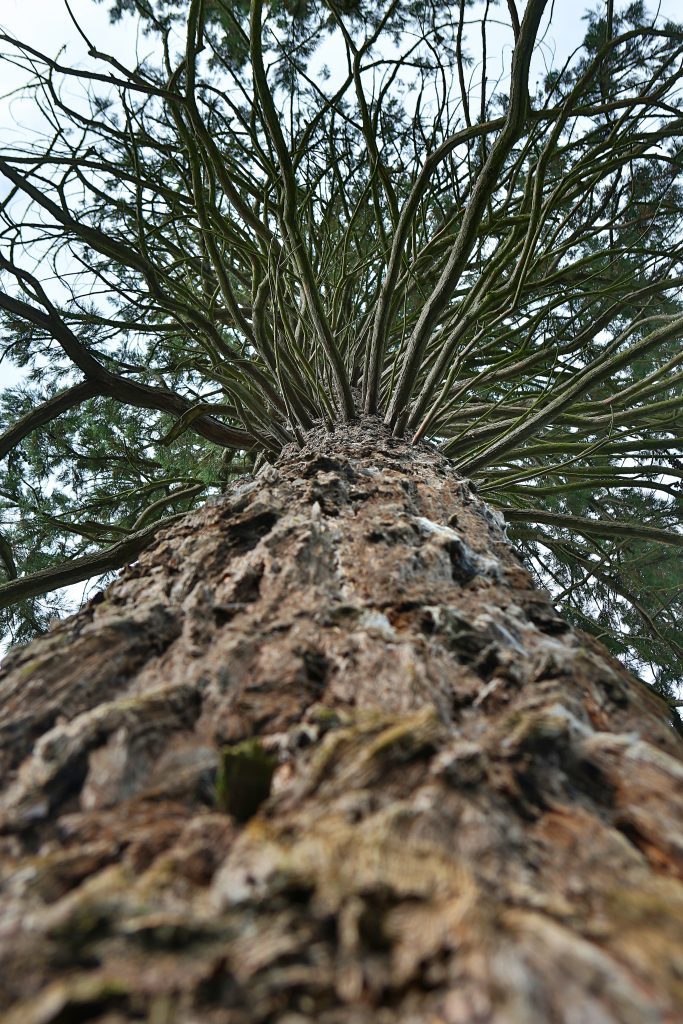 Perthshire also boasts the famous Fortingall Yew which needs no introduction – it's thought to be between 3,000 and 9,000 years old and has connections to early Christianity in Scotland. It is also believed to be one of the oldest living things in Europe. In 1769 the circumference of the yew's multiple trunks was measured at 52 ft, but this has vastly reduced over time and what remains are the relics and offshoots of the original tree.
The Meikleour beech hedge is another famous phenomenon that has featured on countless postcards and photographs over the centuries. Four miles south of Blairgowrie it's the longest hedge in Britain and the highest of its kind in the world.
Recognised by the Guinness Book of Records as the highest hedge in the world, the Meikleour Beech Hedge was planted in 1745 and is one third of a mile long (530 m) and 100 ft (30 m) high.
It is thought the men who planted it were called to fight in the Jacobite Rebellion and none of them returned alive. In tribute the trees were allowed to grow and the hedge acts as a living landmark to them.
Walkers in the woods at Magus Muir near Strathkinness in Fife may well feel the ghost of Archbishop Sharp who was murdered on this spot in the 16th Century. Four sombre yew trees protect a pyramid-shaped monument erected in his memory while the grave of the Covenanters who were thought to be responsible for his murder is to be found in a nearby corn field.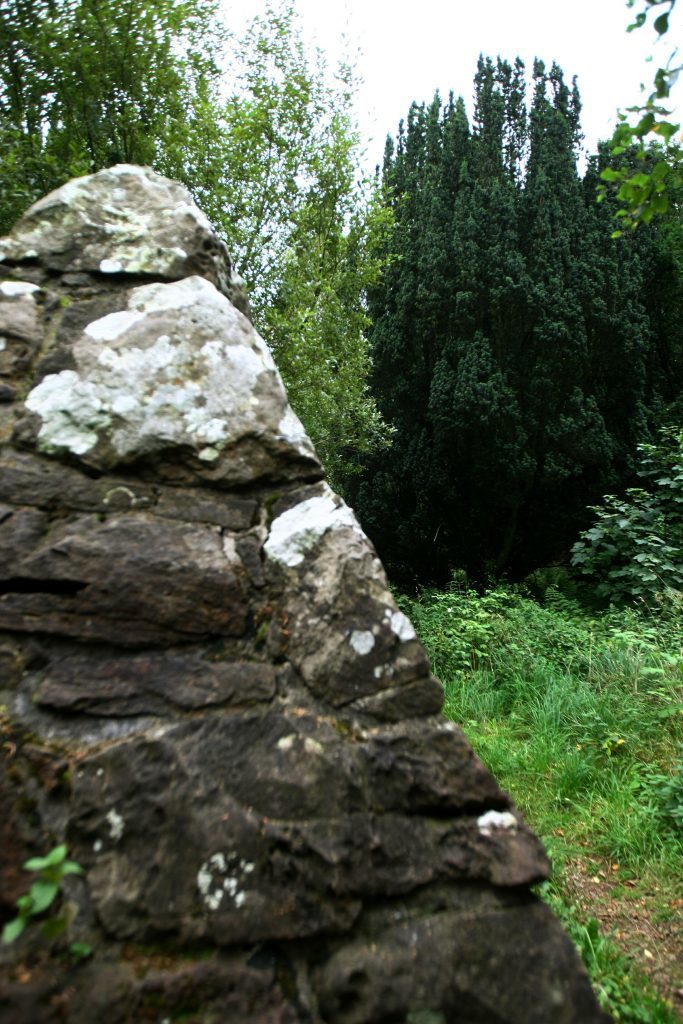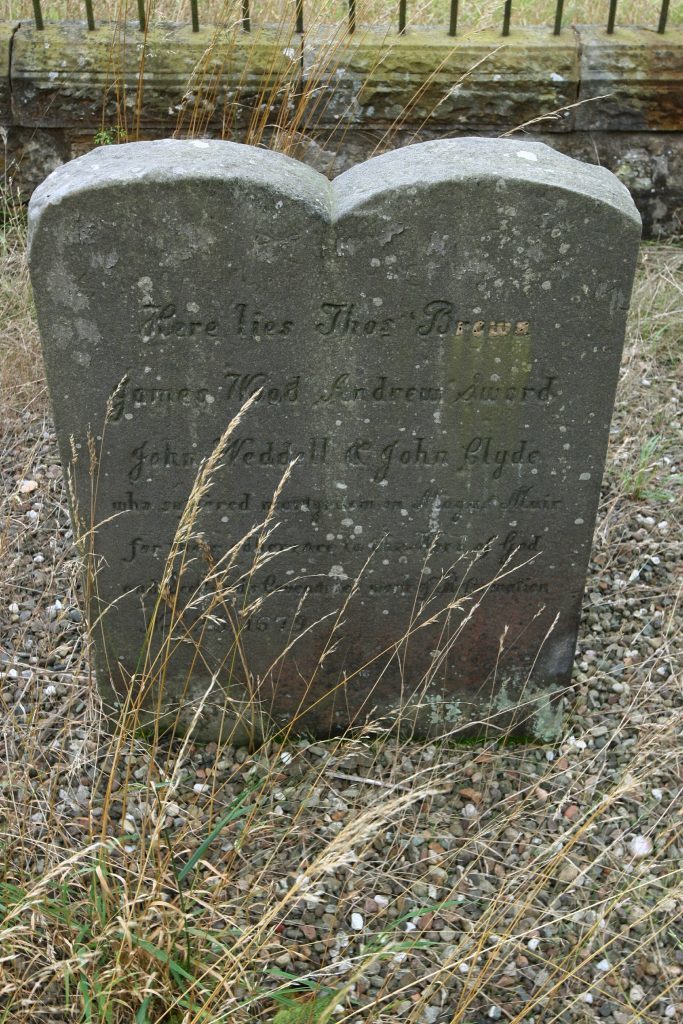 Meanwhile, a few miles along the coast and locate din the grounds of Balmerino Abbey is a Sweet or Spanish Chestnut. Possibly planted by Mary Queen of Scots in 1565 this tree is known to be around 450 years old.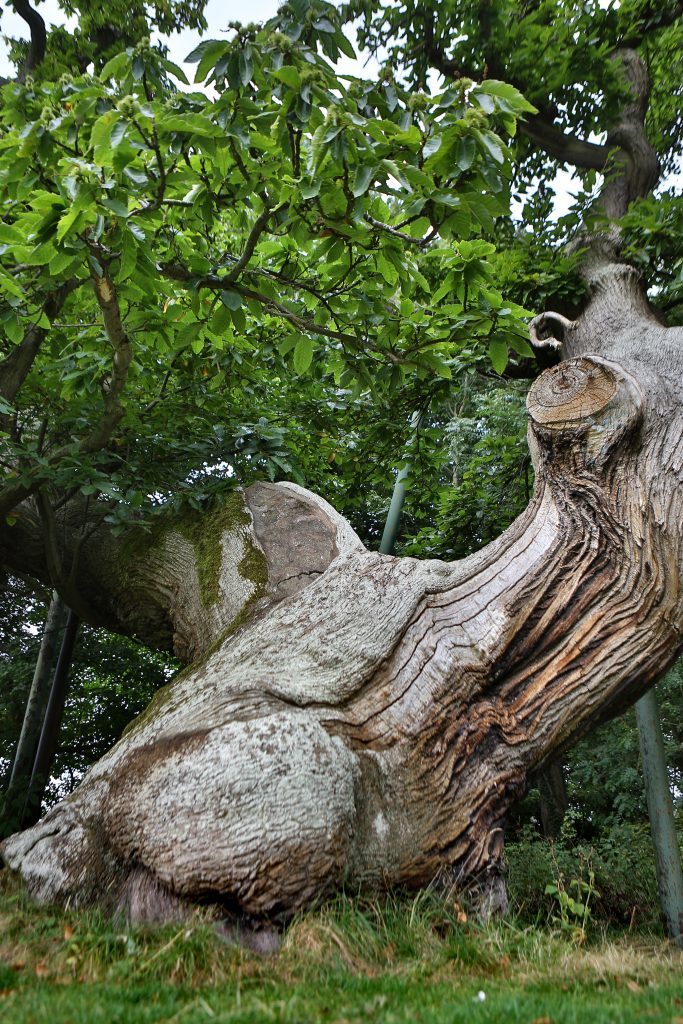 The University of St Andrews has been honoured for looking after two of Scotland's most special trees – one which was thought to have been planted by Mary, Queen of Scots and one which is the largest recorded Holm oak in Scotland.
Queen Mary's Hawthorn and the St Andrews Holm Oak, which both stand in the University's ancient St Mary's Quadrangle, have been included in the Forestry Commission Scotland's 100 "Heritage Trees of Scotland".
Atop a lonely hill near Monikie village in Angus, sits the gallows Tree. Wrongdoers met their ghoulish end swinging from the branches of this sinisterly-named beech – a highly visible forewarning to any would-be criminals in the surrounding area.
But despite their breathtaking beauty and their associated myths and legends, trees are there for a purpose. In a land without trees air would be poisonous, soil would be sickly and drought would be widespread.
"Trees impact on the air we breathe and the water we drink," says George Anderson, Woodland Trust Scotland's communications officer. "They help counter the causes of climate change by locking up carbon, and manage the effects of climate change by helping prevent floods. They create a habitat for a vast array of birds, plants, animals and insects to thrive.
"That's all the practical stuff but beyond that woods are places of peace and spiritual refreshment. They have a massive impact on our mental wellbeing," he continues.
"The atmosphere of peace and wellbeing you feel under a tree or in a forest – I can't think of anything else like it. The modern world is so full of jarring noise but trees block that out and give you their own soundtrack of birdsong and leaf rustle.
Perthshire in particular has some of the oldest, largest and most exciting trees in the country. There is something spectacular about a living thing that is really huge and the Douglas Firs around here are amazing. The Hermitage is well known but there are some crackers at Moncreiffe Hill outside Perth too.
"By the nature of its land use Angus is not very woody, so significant trees tend to be in managed gardens around historic houses."
George love some of the old myths relating to particular species.
"Often trees with positive mythology in pagan times ended up with a bad reputation when Christianity came along. The aspen is typical of this. The leaves flutter really beautifully in any breeze and it is known for its trembling or shaking. It was connected with the Faerie Queen. If you slept with a leaf under your tongue she would give you eloquence. Later though it was believed to have been the wood used for Christ's cross (although there are other contenders) and this was why the leaves trembled in shame! It was a Highland tradition to 'dress down' or tell off an aspen on Good Friday. I just love the image of folk shouting abuse at a tree.
"Courier readers are lucky to have some of the most high profile individual heritage trees on their doorstep, but also lots of great hidden woodland corners to get away from it all and unwind."
Environmental columnist Jim Crumley reflects on the power trees and woods have had on him over the years: "I grew up on the slopes of the Balgay Hill, and the first forest of any size that I spent any time in was Tentsmuir. Between them, these established in my mind very early on that the presence of trees was essential to my happiness.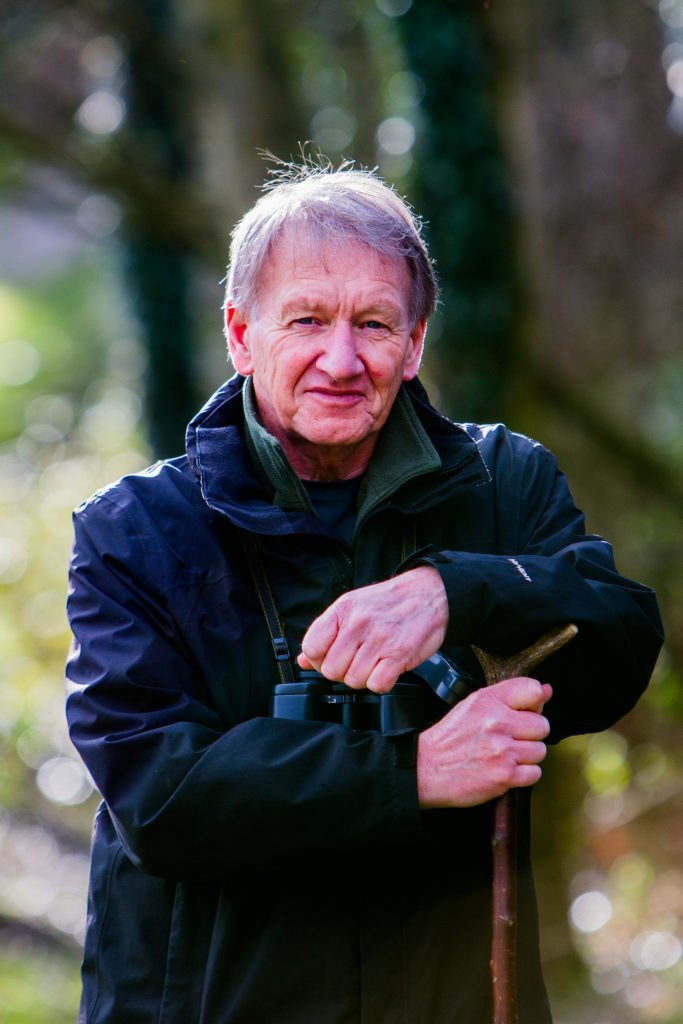 "The intervening decades have reinforced that flash of childhood wisdom a thousand times. A quick ascent of the Law reveals just how wooded Dundee and its surroundings are; look beyond these essentially domestic woods, and on the right kind of day you can see Schiehallion, near neighbour of the Black Wood of Rannoch, a forest wild enough to fire the wildest of our aspirations, and quite literally fit for wolves.
I would place the well being of trees, and especially native woodland, at the very top of conservation priorities, because in a country like ours, establishing a wood is nature's first priority. Leave it to its own devices and that's what it does.
"Trees offer limitless possibilities for wildlife, they have the capacity to enchant us and calm us down, planting millions of trees is the best single thing we can do to combat global warming because they consume carbon for a living, and trees are important for their own sake, the most remarkable, enduring, beautiful and downright miraculous living organisms on earth.
"Take a walk in the woods. Take time to sit still and look around you. Then go back and do it again. And again. Make trees essential to your way of life. That's how you learn to understand their value, to people, to wildlife, to the land, to the well being of the planet."
Info
Voting for Tree of the Year is open until October 9 and the winner, from a shortlist of six trees across Scotland, will be announced on October 25. To vote and to find out more visit www.woodlandtrust.org.uk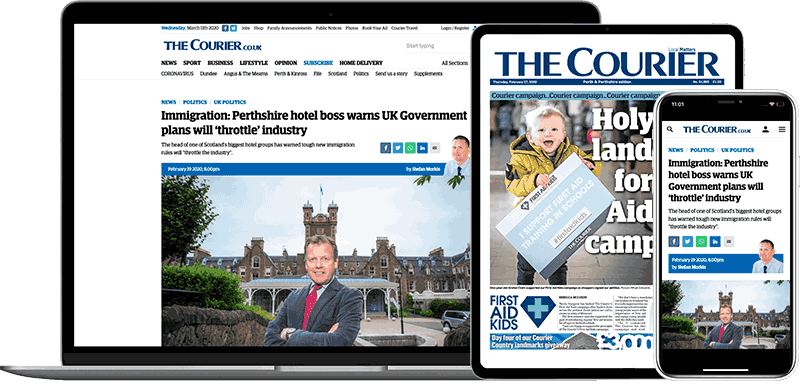 Help support quality local journalism … become a digital subscriber to The Courier
For as little as £5.99 a month you can access all of our content, including Premium articles.
Subscribe