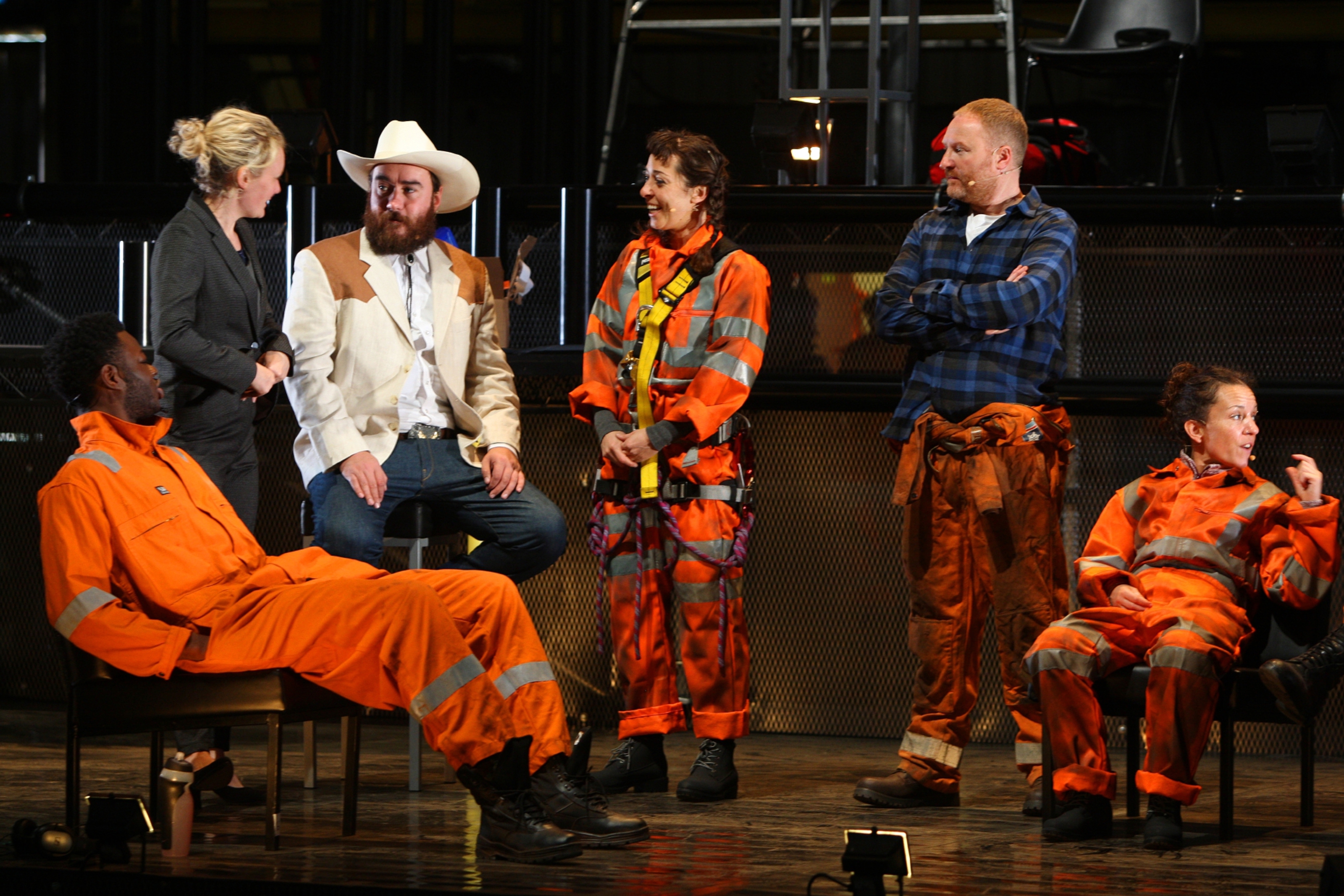 A huge warehouse at the Port of Dundee is the setting for a new play about the oil industry. Gayle Ritchie investigates
A plastic bag does a merry dance in the breeze, coming to rest against the wall of a weed-infested derelict building.
As dusk turns to darkness, the lights of the three jackup rigs which have come to dominate Dundee's docks shine out across the Tay Estuary like beacons.
Emblematic of the downturn in the oil industry, they're the perfect backdrop for a new play which investigates what's arguably the most controversial industry in Scotland.
It's here, inside a giant, empty warehouse that Crude: An Exploration of Oil, is being staged by Grid Iron Theatre Company.
As writer and director Ben Harrison says, the site – Shed 36 to be precise – is a fitting embodiment of our proximity and paradoxically our distance from the world of offshore.
"It's so mysterious, so central to the life of Scotland, and so critical for so many communities around the world," he says.
His point is this – that the oil industry affects not only offshore workers and high-earning executives, but each and every one of us.
"Oil is everywhere. It's addictive," he says. "I'm wearing contact lenses which are comprised of plastic and hence, I'm looking at the world through oil.
"Modern life is actually unthinkable without hydrocarbons but a lot of us don't realise how oil is in almost everything, from the fuel we put in our cars, to the plastics used in our phones, cosmetics, pharmaceuticals, clothing, food and lighting, to the chairs the audience will be sitting in. There's very little that surrounds us and makes us comfortable that's not connected with petrochemicals."
Focusing on the lives of offshore workers and the choices they make to work on the industrial islands of the North Sea, Crude travels to the Niger Delta and the Arctic Circle to look at the global impact of oil production and its human and ecological cost.
Bringing together a cast of seven, Crude's actors include Grid Iron Band of Brothers and Silent Witness' Phil McKee, Neil John Gibson, Sarah Bebe Holmes, Brad Morrison (who worked in the oil industry before launching his acting career) and Tunji Lucas.
At the time of the longest continuous downturn in the history of oil production in the North Sea, now, says Ben, is an appropriate moment to consider Scotland and the world's connection with and reliance on hydrocarbons.
"The presence of oil has been both a blessing and a curse since its discovery in the 19th century, and for Scotland it throws up huge and important issues about natural resource control and who benefits from the production of oil and gas in the North Sea," he says.
"Crude centres on the lives of offshore workers and their families and the huge pressure the two weeks on, two weeks off work pattern puts on family life.
"An oil rig is a very sterile environment; there's a prison-like quality to being out there. It's one of the most unnatural environments, even though it's in the middle of nature. But while it can be tough, the play uses a lot of gallows humour.
"Many people have an idea of the stereotypical offshore worker on the train from Aberdeen with a couple of tins of lager. The story is much more complex than that.
"With the downturn, there's more pressure on people to look for work in countries that are more hostile, more risky, both environmentally and politically, and it's often an ethical dilemma – do they carry on seeking financially attractive but risky opportunities or seek change?"
Audience members will be bussed to atmospheric Shed 36, which was originally built for the ship-building sector and also used for rig production. The shed was used as a grain store for a few years until oil company Rigmar moved in.
Edinburgh-based Grid Iron has staged previous plays in an airport, a swing park, a department store and a climbing centre.
The company was offered the use of the warehouse by the port's operator after abandoning attempts to stage it on a North Sea rig on grounds of cost – it would have been £9,000 one way for 12 audience members in a chopper.
More than 50 oil workers and their partners were interviewed for the show – from offshore and onshore staff to executives.
Producer Jude Doherty says she wants the audience to feel involved in the show.
"The set, even though it's in a vast, industrial shed, is quite intimate," she says.
"It features as an oil rig, the house of a married oil worker, the waiting room for the heli pad and a bar in Dyce. There's also an oil mermaid, whose image gives the idea of the mythical quality of oil.
"The audience will feel they're coming into the waiting room and while we don't want them to feel uncomfortable, we want them to feel how uncomfortable this lifestyle is."
Inevitably, there will be a scenes featuring people in oil-streaked orange boiler suits, but the play also features activists, references to Piper Alpha, and story-telling from cowboy-hatted "Texas Jim" who's determined to prove "oil is sexy".
Ultimately, Crude doesn't aim to lecture audience members but rather, to give a fascinating insight into an often misunderstood industry.
"We're not telling anyone what they should think," says Ben. "But certainly, Crude should give people plenty to think about."
info
Crude runs from October 8 to 23.
Audience members will be picked up from Greenmarket carpark and bussed to Shed 36. Wrap up warm! www.dundeerep.co.uk
For your chance to win two tickets to the performance of Crude on October 11, tweet @GridIronTheatre stating why you would like to see the show.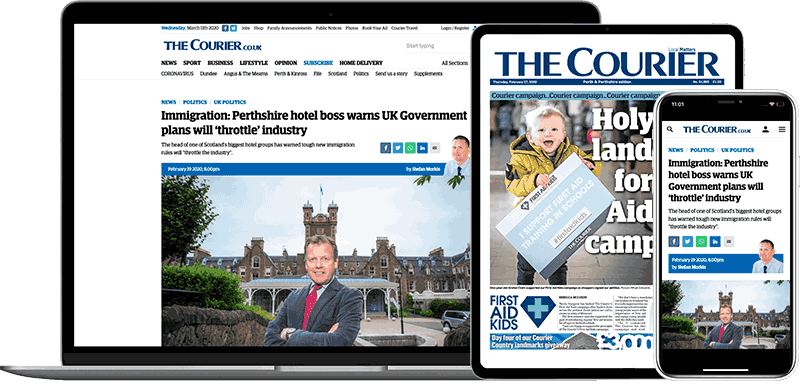 Help support quality local journalism … become a digital subscriber to The Courier
For as little as £5.99 a month you can access all of our content, including Premium articles.
Subscribe