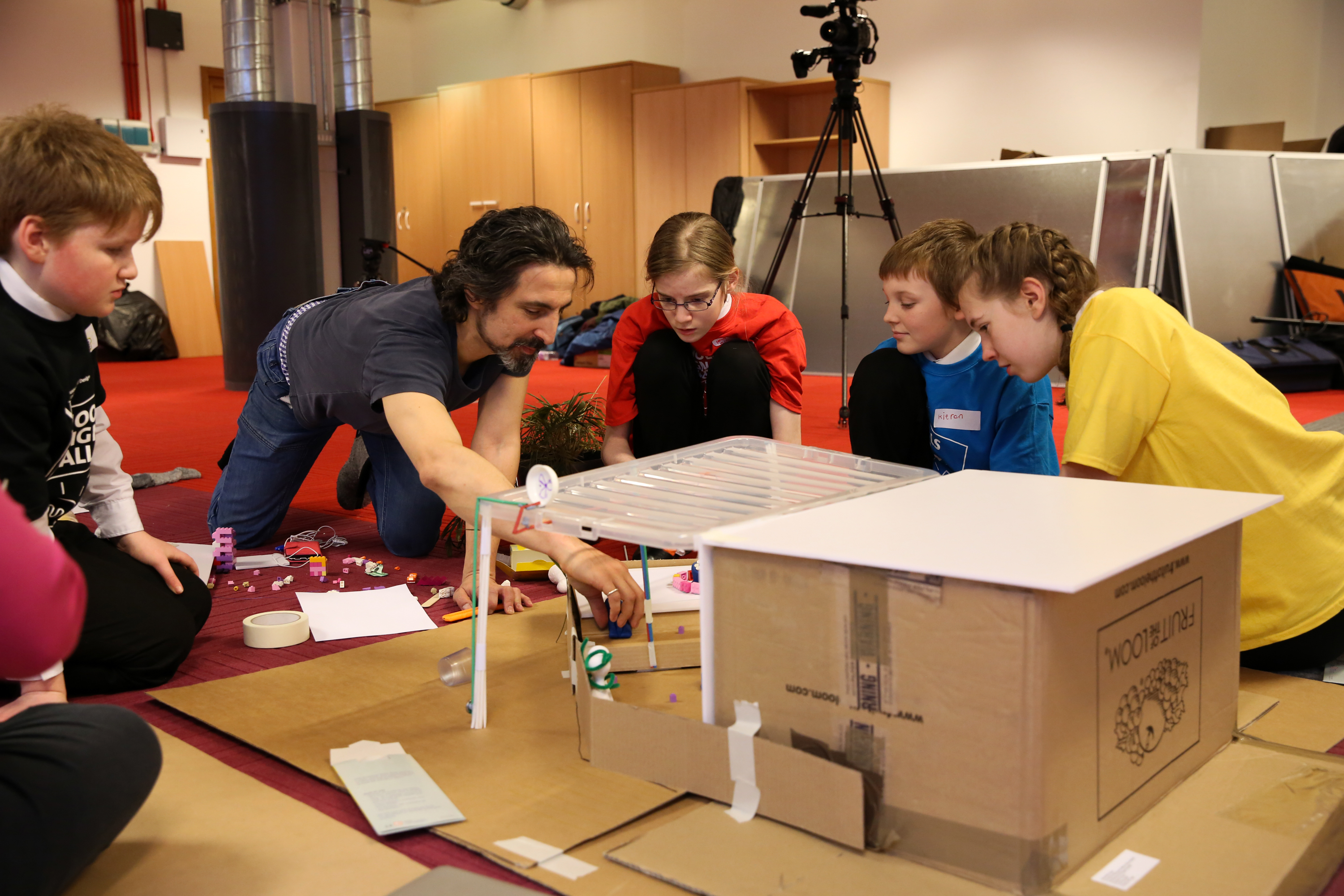 Despite the absence of a finished building, V&A Dundee already has a strong presence in Tayside and beyond thanks to forward thinking, and the diversity and inclusivity of its community programme. Caroline Lindsay discovers why this is a museum like no other
It's a museum – but not as you know it.
As the unique infrastructure of V&A Museum of Design Dundee begins to take shape bolt by bolt, the real foundations have already been laid by V&A Dundee's dedicated and enthusiastic team. Over the last year, through an exciting and diverse programme of events, the key message has been: V&A Dundee is for everyone.
Events to date have involved people of all ages and backgrounds. In March, the first Schools Design Challenge saw S1 pupils challenge their school environment and come up with creative ideas ranging from an anti-bullying robot to an outdoor bird-watching shelter; Design in Motion showcased some of Scotland's contemporary designers using digital technologies; the Community Garden project in Slessor Gardens benefited people living with a range of health and well-being issues; the Blue Skies festival was a colourful blend of kite-flying, stargazing and rainbow-chasing; a giant Pop-up Museum in a book brought V&A Dundee to life in 3D; the time capsule competition with Jaguar enticed more than 160 Scottish secondary schools to enter; and Living Room for the City inspired communities to share their images, thoughts and ideas about design.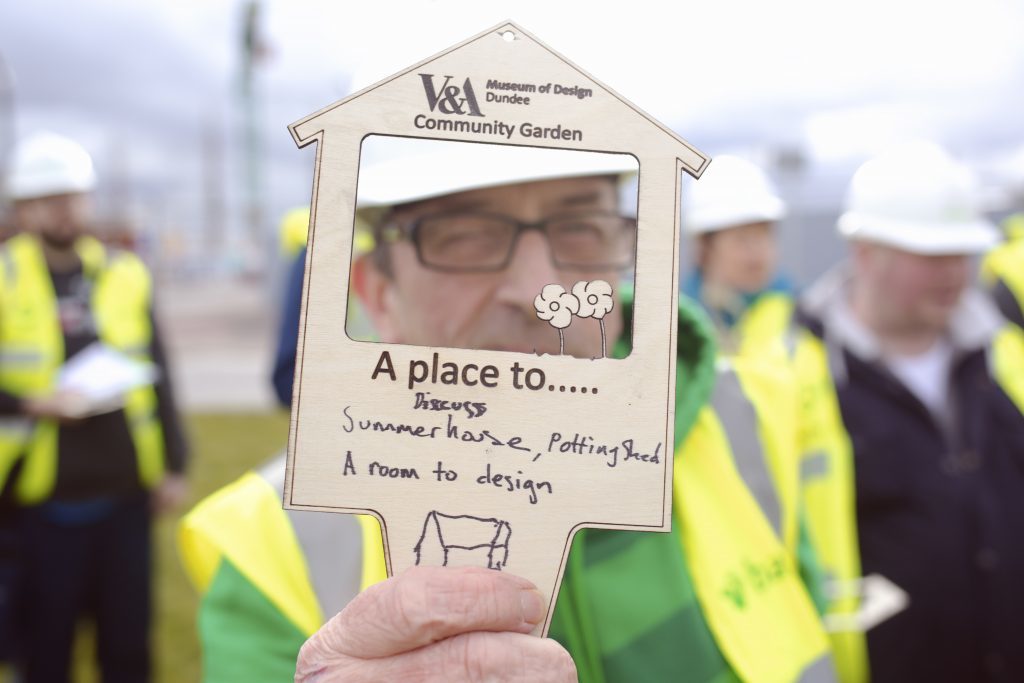 It might seem unusual for a museum that hasn't yet been built to have a full programme of events in place already but Julie Muir, young people and families producer, explains the thinking behind it.
"V&A Dundee isn't just a building and our community activities are a statement of intent, showing the people of Dundee and Scotland that they're at the heart of this," she says.
"The museum will be a living room for the city, a social space and a place to go. We need to show what V&A Dundee will be and that it's for everyone.
"Design is really about making the world a better place, and we believe that's something everyone can be part of," she continues.
The first of its kind to be built in the UK outside London and architect Kengo Kuma's first British building, the museum's galleries will be the first dedicated home to the story of Scotland's outstanding design heritage past, present and future and will showcase world-class touring exhibitions from the V&A – the only purpose-built galleries in Scotland large enough to display these shows in their entirety.
From their humble temporary home in offices near the train station, the V&A team can see the site of the building developing day by day. "That keeps us all connected and mindful of what we are setting out to achieve," smiles Julie.
She believes the museum is, and will be, different things to different people.
"To a student studying design it's a place to go and immerse yourself in design and creativity. To someone who has never thought about design before, but is maybe curious about what is going on, it's an opportunity to go to an amazing building and soak up the atmosphere – and maybe dip their toe in the water and see how they feel about design," she explains.
"For many people you need to answer the question, what is design? It is not some abstract thing that you never come into contact with. It is more than decoration, it's about creative problem solving."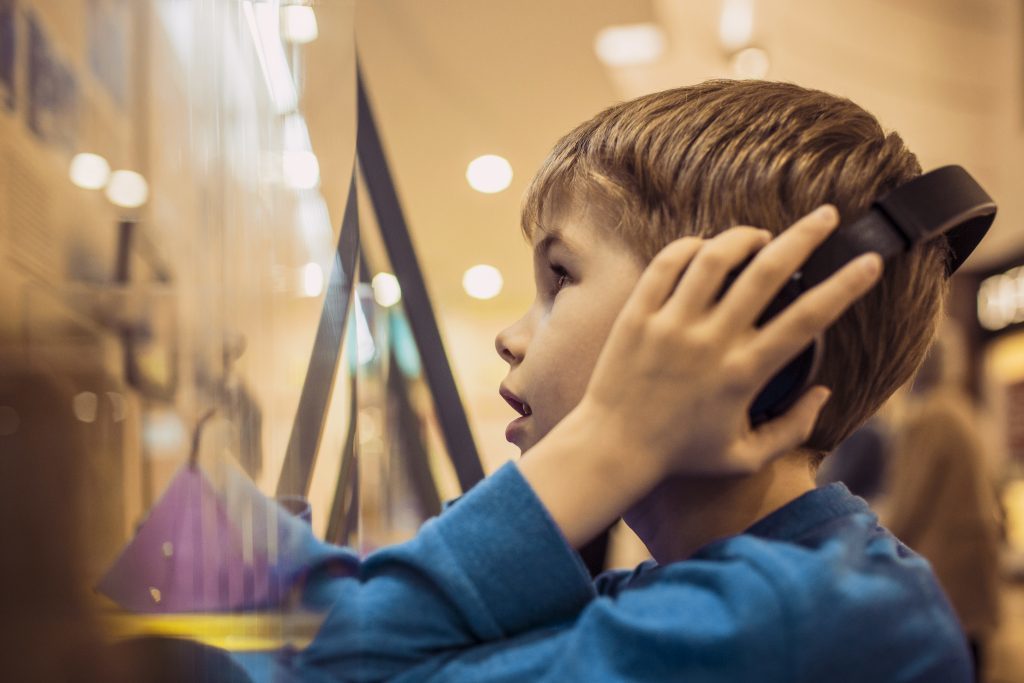 The V&A Dundee team want to bring the untold history of Scottish design to life, make it accessible for everyone, and create a space where people feel connected to the stories of ingenuity from Scotland's past and see these as inspirations for their own future.
"There are opportunities for learning for everyone, from experienced members of the community to under-fives, families and young people who will all find something they are interested in," Julie enthuses.
The Design Your Own Time Capsule workshops, which start today at the Wellgate Centre and run until October 23, are a perfect example of how the museum's activities are already reaching out to and involving Tayside's families.
"The idea is for children to make their own time capsule from a kit we will be providing, take it away with them and put things in it and then they can hide or bury it somewhere they choose to open at some point in the future," she explains.
"We'll also have activity sheets for kids to design a car, a house and fashion of the future. And it's all free!"
V&A Dundee staff will also be on hand with a virtual reality headset, showing what the museum will look like when it opens in 2018, and what it will offer families when it opens.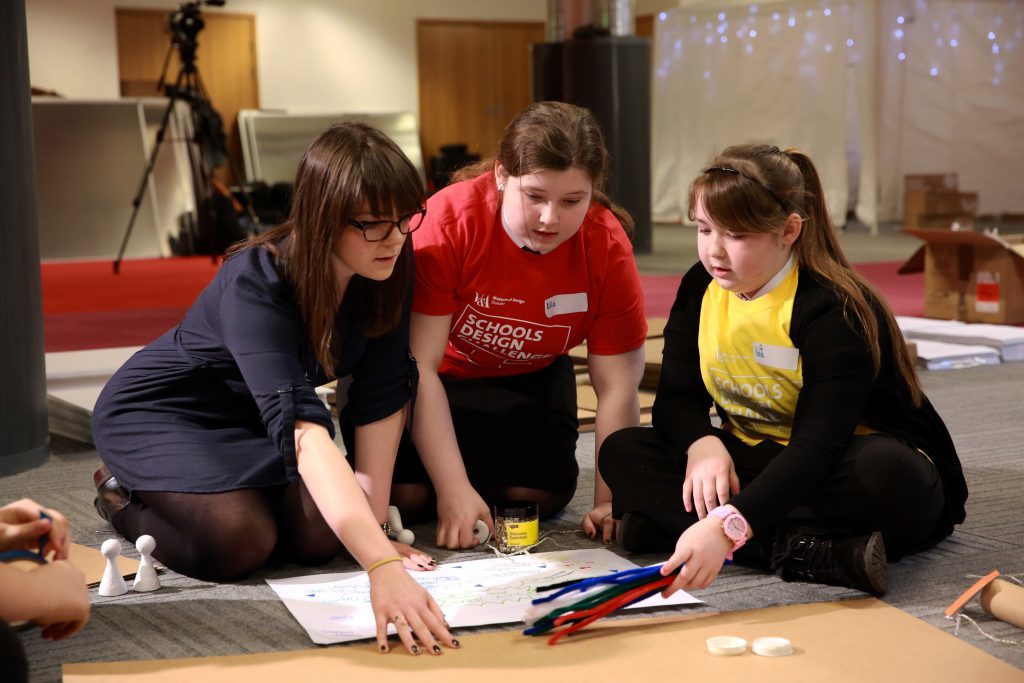 "Next year will be all about developing the programme for families and young people, making connections with other organisations and continuing to go out and talk to groups and organisations about V&A Dundee," says Julie.
"As cheesy as it sounds, V&A Dundee is for the people. It brings with it the opportunity to experience design, be part of Scotland's future story, and help make our city known for being the exciting and innovative place we all know it is.
"In turn it will create opportunities for everyone and help put Dundee on the map and keep it there."
Julie believes that by having an ever-changing learning programme to reflect the exhibitions and galleries it will keep us fresh and interesting to new and regular visitors.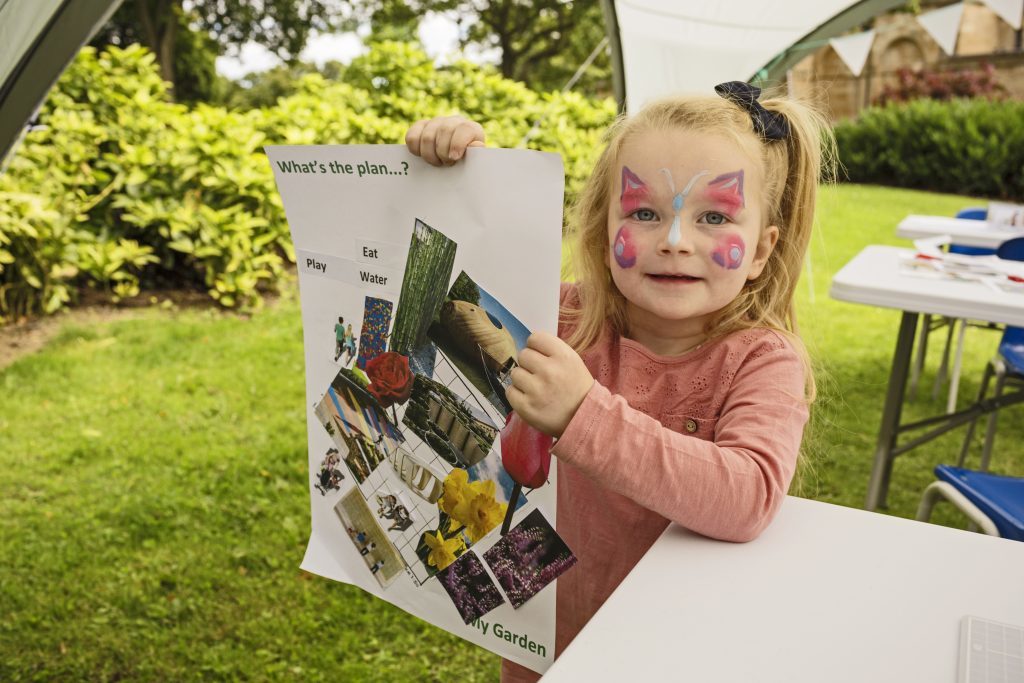 "I am proud to have the opportunity to represent V&A Dundee, especially at the launch of the pop-up museum in a book as part of Edinburgh International Book Festival, where we were able to speak to both local and international visitors and fly the flag for Dundee."
Julie and the team want people to get in touch if they have any questions or requests.
"We would love to talk to people about design, future programmes and how they could get involved with V&A Dundee," she says.
"It is for the whole of Scotland but we lucky Dundonians have it on our doorstep, so don't be shy, ask questions and – more importantly – get involved."
For communities producer Peter Nurick, being part of a centre for learning and getting involved with design in all its forms is the best job in the world.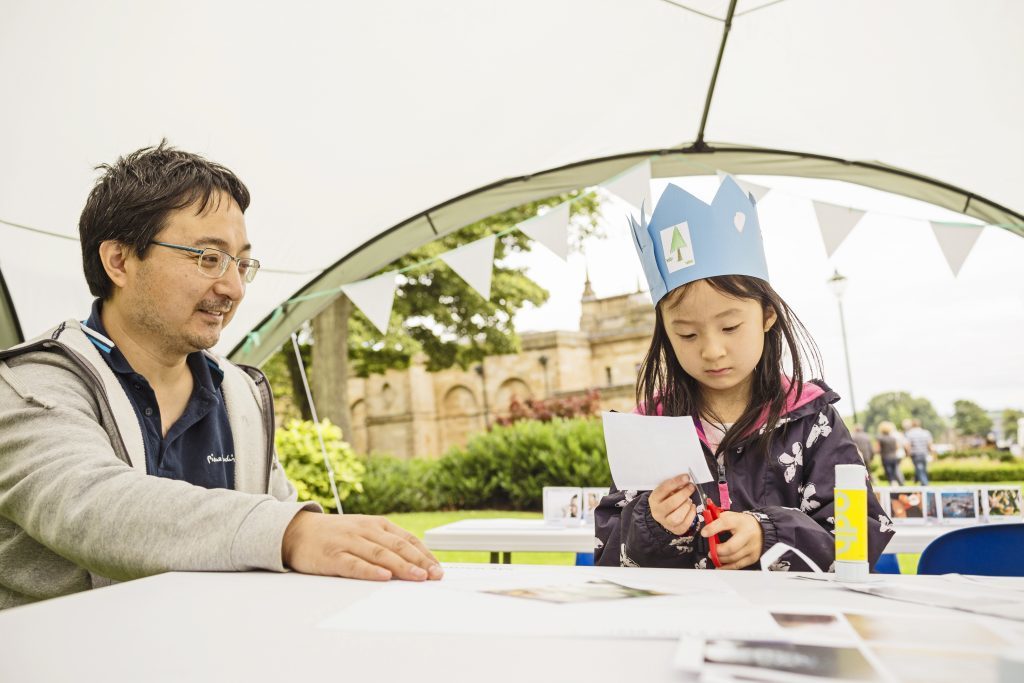 "It's wonderful to be highlighting how design is relevant and accessible for everyone," he enthuses.
One particular event over the past year grew on Peter in a big way. "The Community Garden project was really exciting to work on because it brought together so many different people," he reflects.
"The workshops that we ran really did make a positive difference to people's lives, and there will be more opportunities to get involved with the project as the garden is built over the coming months.
"It was wonderful to show the group the garden they had designed, and then the subsequent exhibition that we developed for the Dundee Design Festival. Seeing how people respond to having their amazing ideas displayed in an exhibition is really rewarding, and something we will do more of through other project work."
He is staggered by the sheer variety of groups and people he has met in the past year.
"I've made more than 700 new contacts over that time which equates to meeting nearly two new people each day."
On top of that, he has been busy speaking to local groups and organisations such as the Bharatiya Ashram Centre, Dundee Men's Shed, Dundee International Women's Centre to name but a few.
"It's great to get out into the community and meet people to hear their views.
"On a personal note, getting to meet the Queen at the opening of Slessor Gardens was an experience I won't forget in a hurry."
Peter, who originally trained as an architect, believes the design has led to a dynamic building that sends a strong and ambitious message that this will be a museum like no other.
"It's incredibly forward looking, but rooted in the local area and the rich design heritage of Scotland," he says.
"I hope V&A Dundee is something that people can justifiably feel proud of. To have a museum of this calibre on your doorstep – with an open invitation for people to get involved – is an opportunity that I hope the people of Dundee grasp with both hands.
"Get in touch: pick up the phone, give us an email or write to us.
"V&A Dundee is a museum for everyone, and it will remain that way – with the support of an engaged and involved city behind it."
www.v&adundee.org
.