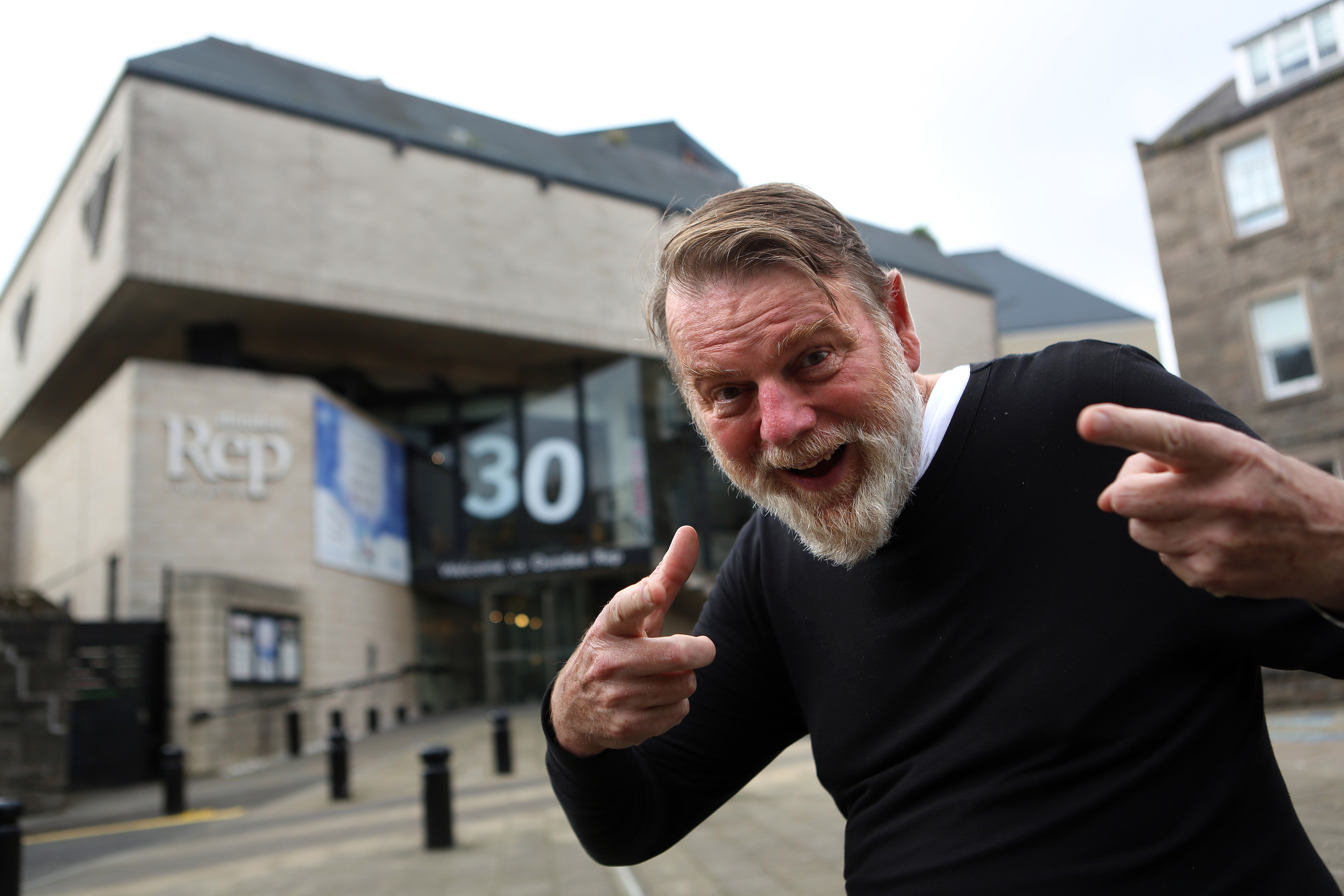 If you think there's something familiar about Graham Cross's friendly, bearded features, you'd be right. He's an actor with Dundee Rep's Beautiful People, a drama group for the over 60s, and plays an active part in the city's community life.
His own life story can be compared to a play in two acts. Act one saw him drifting in and out of various jobs down south and, realising life wasn't working out for him there, he moved to Scotland. In act two he worked as a painter and decorator, helped out on a smallholding, and then a found a steady job with a photographic shop in Aberdeen.
"Photography has always been one of my passions," says Graham, 71. "I got my first camera when I was five and I used to go through a film a week when I was a child. It cost my parents a fortune."
A love of wildlife and the environment has led to him becoming chairman of Bonnie Dundee, and various local wildlife groups but it was a chance trip to Dundee Rep last autumn that added a whole new dimension to his life.
"A friend asked me along to the Beautiful People session at the theatre where we discussed our happiest memories," he explains.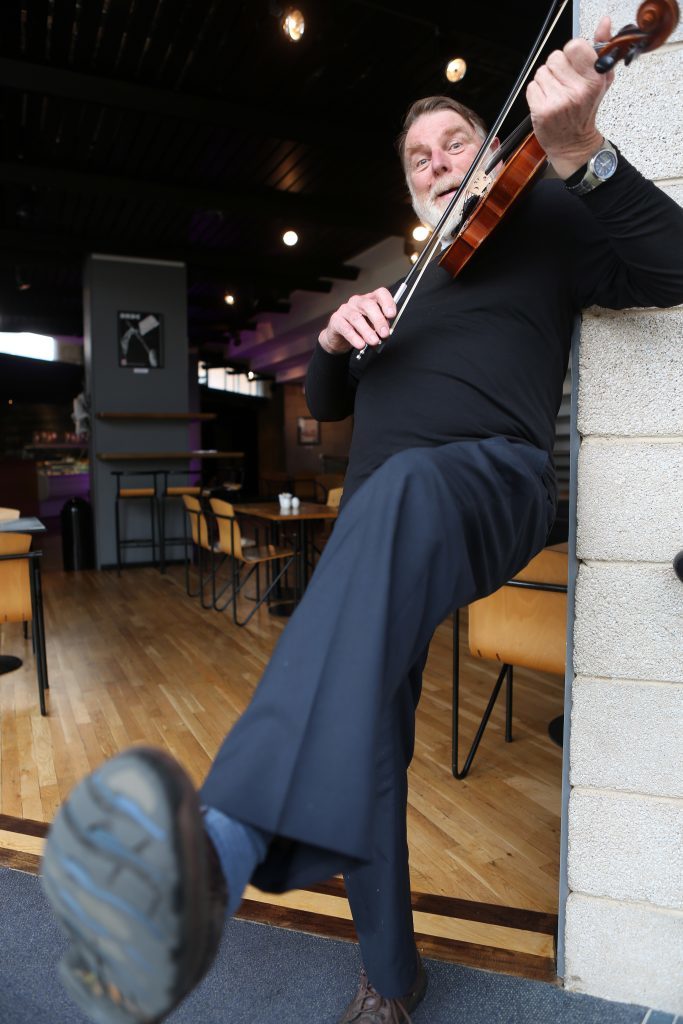 "Before I knew it a script of these memories was being thrust into my hands and we were performing at the Bonar Hall!
"It was lots of fun and I wish I'd joined earlier," says Graham, whose philosophy is to do everything you can to enjoy life.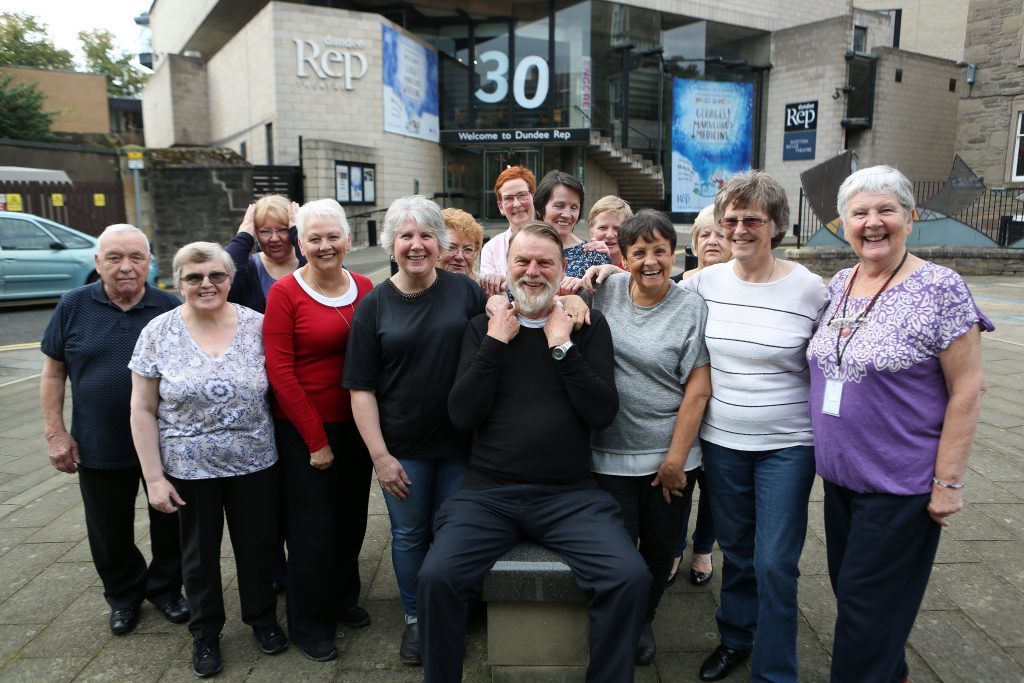 In the past year, Graham has also appeared in various performances including Address to a Liar.
"I've also learned how to line dance although I'm not sure how well – the director said: 'Don't worry if you can't do the moves, just act drunk'," he laughs.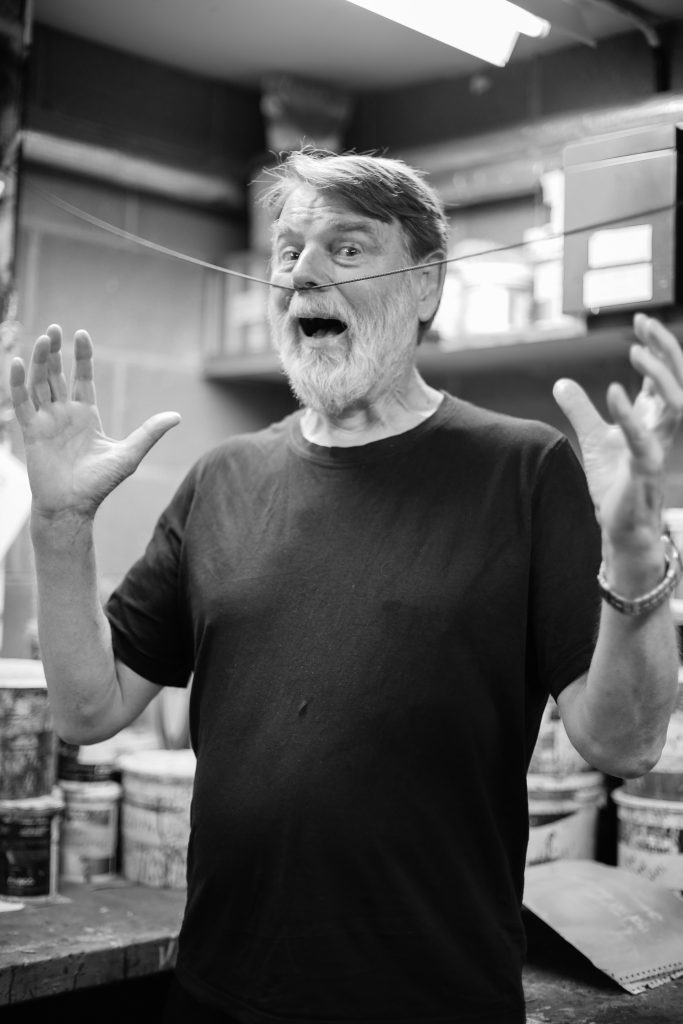 Graham is just back from Tongue in the north west of Scotland with the Rep's production of The Beautiful People Sutherland: A Ceilidh Play in a Day, a new work exploring the journeys we make, and created alongside local people as part of Luminate: Scotland's creative ageing festival, which runs until the end of the month.
"I had to play the violin for the first time in almost 30 years," says Graham. "Luckily, my fingers still remembered."
Music is something that is close to Monica Douris' heart – and the secret to her fitness. Turning 73 next month, her typical week would have most of us peching at the thought alone.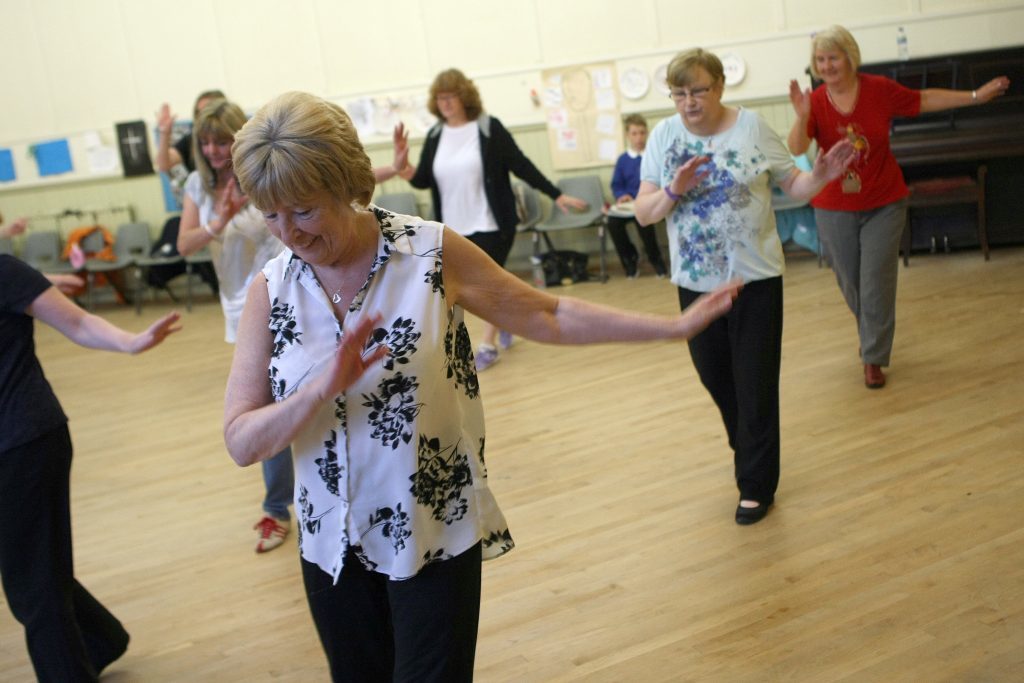 Two hours of line dancing is followed by pop-la-roc dance classes (line dancing with a Latin beat), with ballroom and Latin American-based fitsteps dance class (led by her daughter Elaine), and the odd Zumba class later in the week.
"I do love dancing," she smiles. "If I can fit in any more classes, I do. It's so important to keep moving."
As Monica looks back on her life so far, she confesses to "going with the flow." Dundee born and bred, she had a happy childhood met her husband Jim when he was 17 and she was 15. They married five years later in 1964, and went on to have four children."
After various office jobs in Dundee, she decided "at the grand old age of 39" to train as a nurse.
Unfortunately, a spell of bad health a few years later meant she had to give this up but she went on to work in the engineering office in Abertay University for 12 years until she retired.
When Monica isn't keeping fit the dancing queen enjoys reading, and keeping her brain active with crosswords and sudoku.
"I used to knit a lot, but, funnily enough, I don't seem to find the time nowadays…" she smiles.
Someone else who believes in keeping mind and body active is Chris Longmuir from Montrose.
A jumble of computer parts lies scattered over her table – but she knows exactly what to do with them.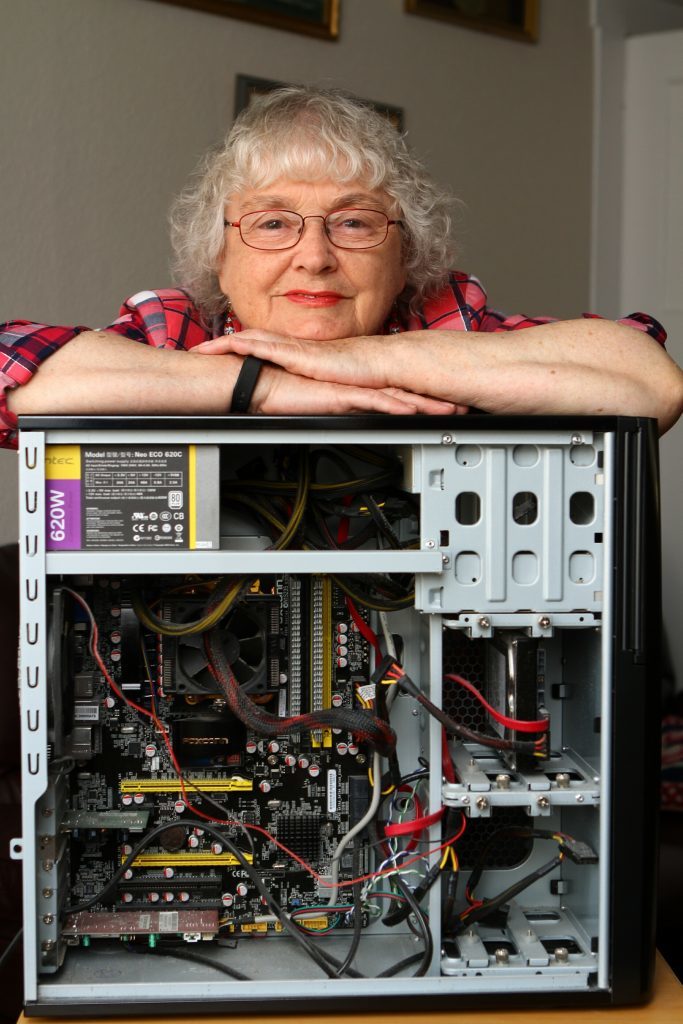 The youthful 79 year old builds computers from scratch to satisfy her thirst for knowledge.
"I'm not sure whether I'm blessed, or cursed, with an innate curiosity, but I'm never content with just using something – I like to know how it works," says Chris.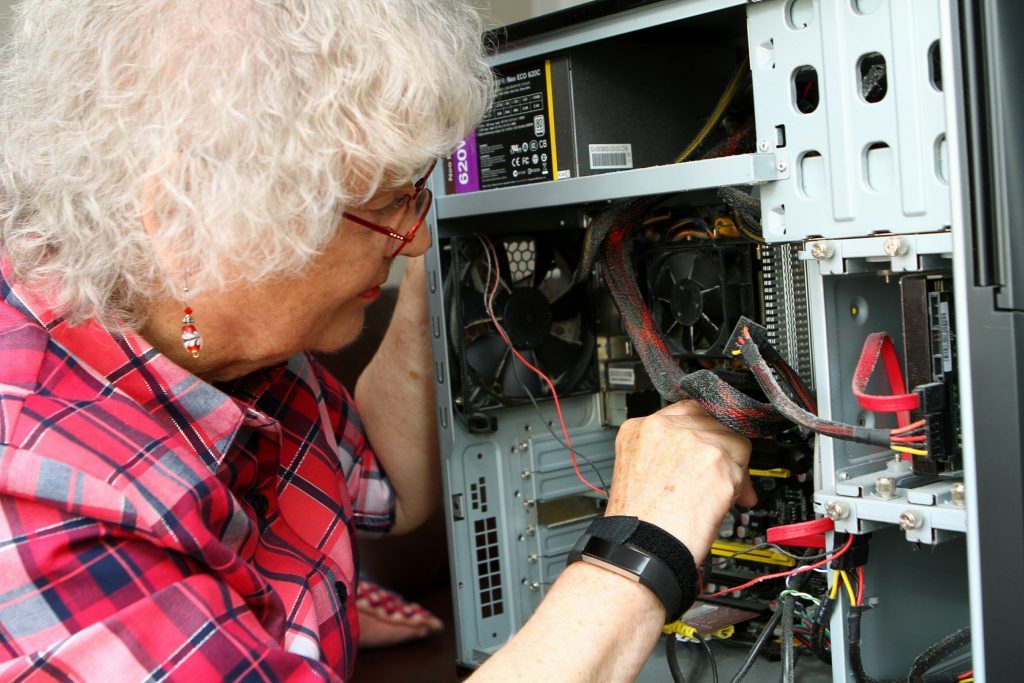 Born in 1937 she left school at 15 and worked in various shops, a jute mill and then as a clippie on the buses.
After her marriage to Ernie and the births of their two children, her passion for learning inspired her to qualify in social work and she eventually became principal officer of social work in Dundee, a position she held until retirement.
But ever since childhood, when her head was always stuck in a book, she dreamed of becoming a writer. A creative writing course in 1989 led to that dream becoming reality.
Since she retired, she has written seven books, most of which are crime novels set in Dundee and, aged 72, won the £10,000 Dundee Book Prize along with a publishing deal for her novel Dead Wood.
Her latest novel, Devil's Porridge, is set in Gretna during the First World War when young girls worked in the dangerous munitions factories.
Chris has taken courses in everything from oil painting and photography to criminology and believes it's too easy for people to sit back and relax after a working life.
"But that's a sure-fire way of becoming old," she says. "Learn something new. It keeps you young."
And that's exactly what Ron Paton did when he retired after 41 years with the despatch department at DC Thomson in Dundee.
Wednesday mornings see him working at Dundee Starter Packs, a church-run charity that recycles unwanted household goods into a basic supply pack for the homeless and needy in the city.
"My wife Margaret heard about the charity through Menzieshill Women's Group and I thought I'd find out a bit more about it," Ron, who is Dundee born and bred, recalls. "Lo and behold, I started the next week!"
As he heaves heavy boxes off shelves in a busy store room it's hard to believe he turns 70 next month.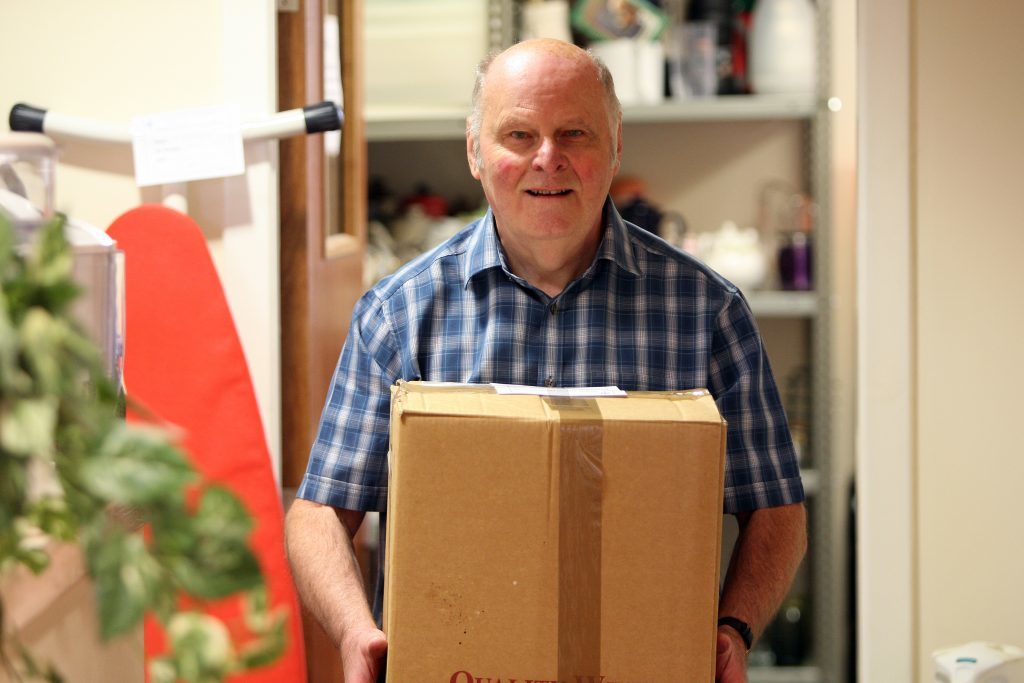 "We make up starter packs containing duvets, pillows, a kettle, toaster, crockery and toiletries which then go out to people who have been referred to us," he explains.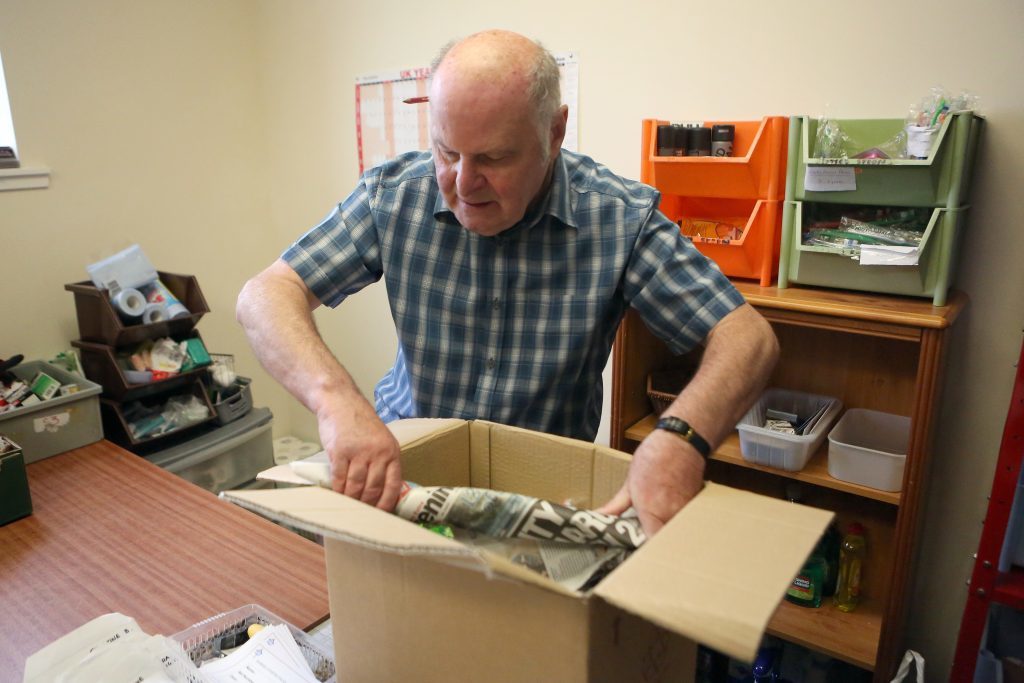 When his shift finishes Ron heads to Meadowside St Paul's Church in the Nethergate to help distribute soup and sandwiches to the homeless.
Other days he goes out walking, enjoys tending his rock garden, and taking day trips with Margaret.
"We like to visit art galleries and museums to see what's new," he says.
Ron reckons that 41 years of strenuous physical work have contributed to his overall fitness now. "I'm still quite strong although the old bones are starting to crack and creak a bit," he says. "But you know what they say – use it or lose it."
That's a saying that resonates with Diana Jean Harkins. A childhood spent on the Lomond hills helping her shepherd father has given her a lifelong love of the great outdoors.
"Walking and running were second nature to me when I was younger, and walking still is," recalls Diana Jean, 72, who lives in the Fife village of Largoward.
She's recently back from Islay where she walked and climbed seven hills.
"That means I've climbed every peak over 500ft on the Scottish mainland and mainland islands, except Shetland and Orkney which I hope to do next year," she says proudly.
Life has taken Diana Jean on an interesting journey. She lived in Canada with her husband and young family in the late 60s and early 70s and then, on her return to Scotland, worked as a theatre nurse at Ninewells hospital.
Her love of gardening inspired her to study for a qualification in horticulture, which led to a job at the SCRI (now the Hutton Institute) for 13 years. In between times she taught Scottish country dancing for 27 years.
Now settled in Fife with her partner Ian, she has a long list of hobbies including gardening, cycling, dancing, family history, reading and theatre.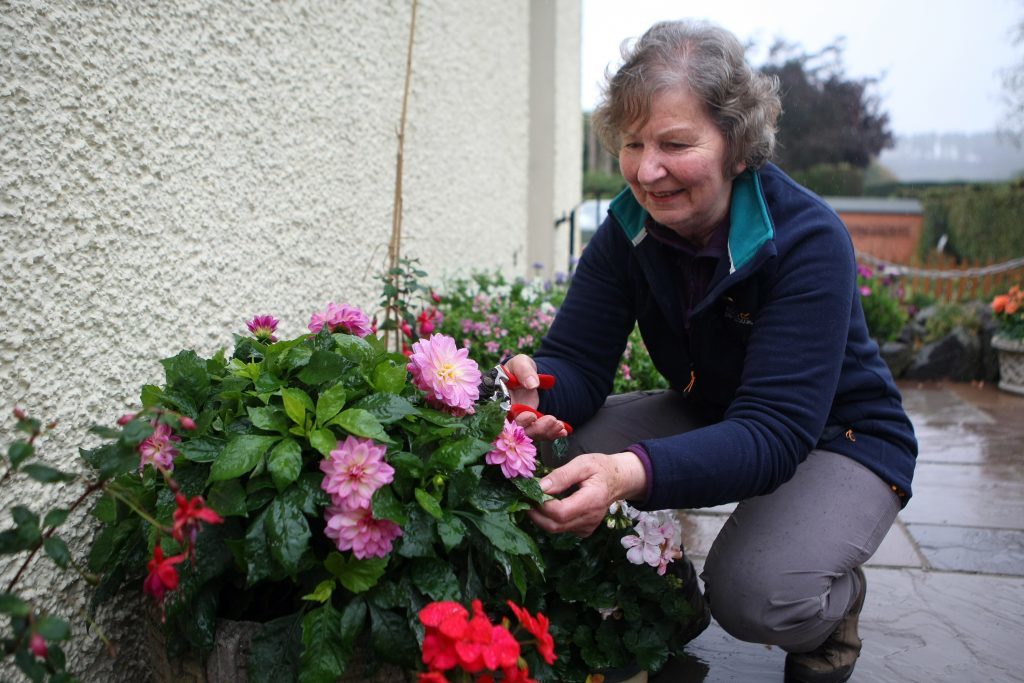 "Getting older is one thing you can't change – you look older outside but inside you feel the same," she muses.
"My tip is to eat well, and to set out a plan for the following day. Get up early and enjoy the day. Join a class. Take a 'green' pill and get outside."
As Luminate draws to an end, the festival's director Anne Gallacher reflects on these varied and motivating stories.
"It's inspiring seeing the people featured here, who are all making the most of what life – and the arts – have to offer. Creativity has no age, and they are all evidence of that."
Info
The Big Braw Birthday Tea Dance, celebrating the Broons and Oor Wullie at 80, Bonar Hall, October 22 (today) at 3pm
For more events in Courier Country visit www.luminatescotland.org