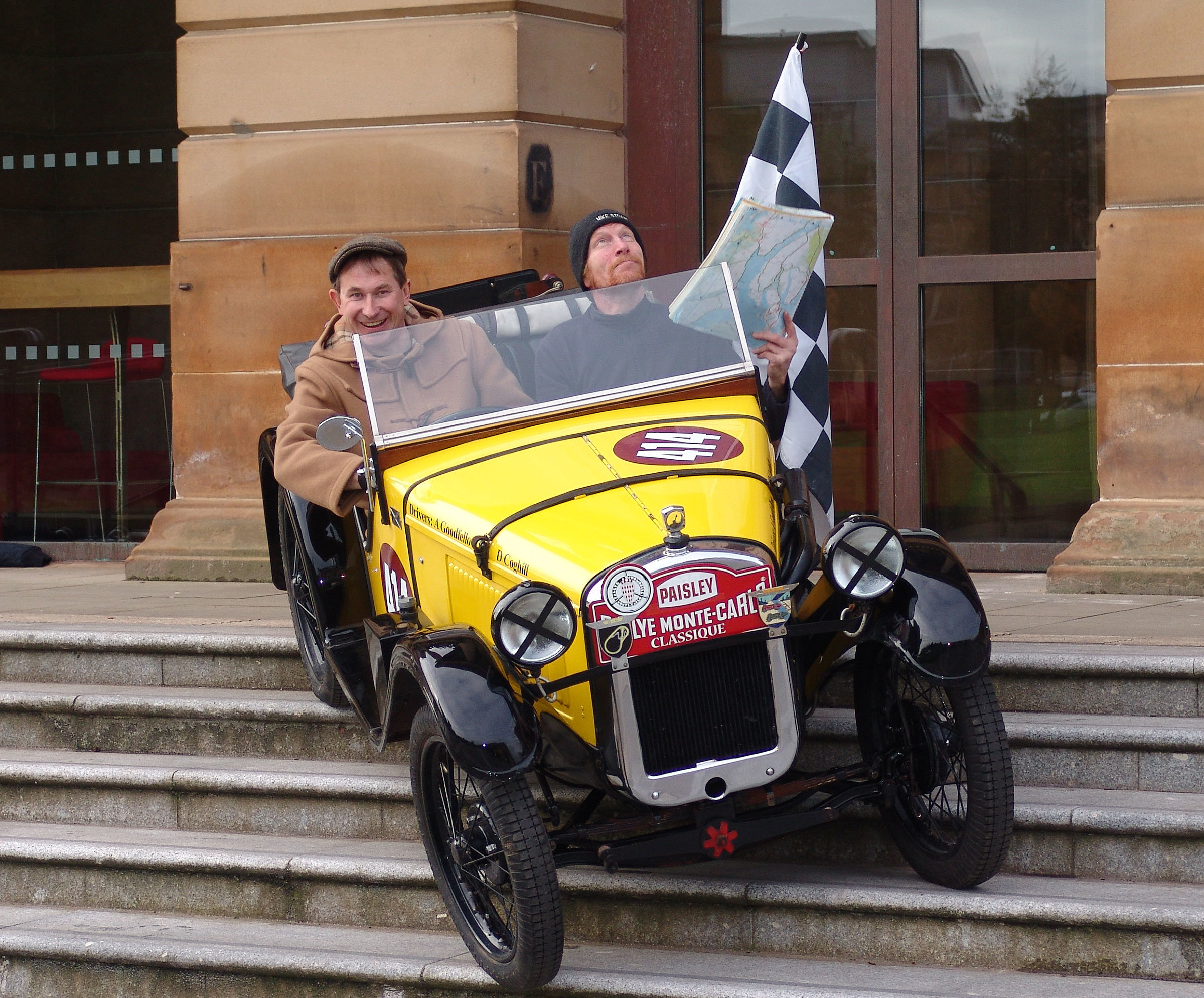 Driving through the Alps in winter is not for the faint hearted. Andrew Goodfellow will be doing it in a car that is 87 years old and doesn't have a roof.
The 49-year old from Arbroath is part of the Goodfellow & Steven bakery family. He spent 30 years working in the family business before retiring six years ago to turn his hand to his hobby of coachworking.
"I bought my first vintage car in 1993 and haven't looked back," he says. "I love restoring and working on them."
Andrew specialises in hand-crafting parts that are no longer manufactured. In the last year alone he made more than 200 one-off parts that went to classic, vintage and veteran car owners all over the UK and as far away as California, New Zealand and Australia.
He's worked on everything from a 1909 Thorneycroft car to a Jaguar E-Type and Brough Superior motorbike. Most recently his company Creative Metalwork built the panel work on a 1912 bi-plane for Montrose Air Station.
Later this month he'll be setting off on an epic journey to the south of France.
The Monte Carlo Rally sees thousands of cars set out from seven European cities and make their way to the historic principality.
There are various classes including Historique – for cars which competed in the Monte Carlo Rallies from 1955-1980 – and Classique, for older cars such as Andrew's.
Paisley is the only British departure point for the rally and last year saw a crowd of 10,000 gather to see the competitors off.
Andrew coyly declines to say how many cars he has at his workshop in the garden of his home at Auchterhouse but one of his treasures is the car he'll be taking to Monte Carlo.
"It's a 1930 Austin 7 Ulster 2-Seater Sports," he says. "I've rebuilt the engine and been prepping the car for its journey. Michelin in Dundee have given us tyres that should be good in cold conditions."
Andrew and his co-driver, brother-in-law Derek Coghill, will set off from Paisley on January 25 alongside nearly 100 other cars that are taking part in the rally. The pair's drive will raise funds for the Scottish Association of Mental Health.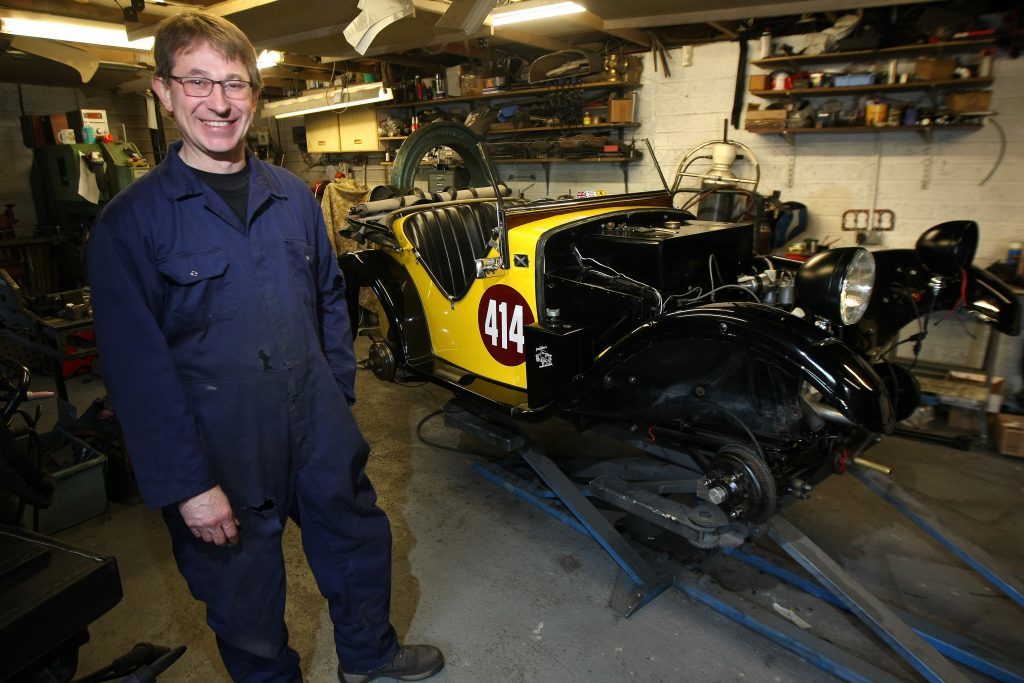 The 1300 mile journey will take them over the Alps and Andrew admits he's feeling a little nervous about this stage of the rally.
"The car does not have a roof and there isn't really much of a windscreen either," he explains. "We'll be quite open to the elements. I expect it to get quite cold but we've brought the right gear for the conditions."
So they won't be sporting the kind of tweed and leather get-ups the car's original owners would have worn? "Absolutely not," he declares. "Everything will be Gore-Tex and we even have those electrically heated gloves you get."