Online videos are big business. YouTube released its annual Rich List and its top earner made $15 million in 2016.
Swede Felix Arvid Ulf Kjellberg goes by the name PewDieDie and became rich with his sweary commentary to his video game playing, which have been watched almost 14 billion times. American Roman Atwood earned $8 million for his prank videos which include convincing his girlfriend he's accidentally killed their toddler, while Canadian comedian and rapper Lilly Singh videos netted her $7.5 million last year.
No one's getting rich on the internet in Courier Country but plenty of people are making a living, a name for themselves — or both.
One online star is Luke Davies from Tayport. The juggler could not look more relaxed as seven clubs float and spin through the air above him, caught and flung aloft again in dazzlingly smooth movements.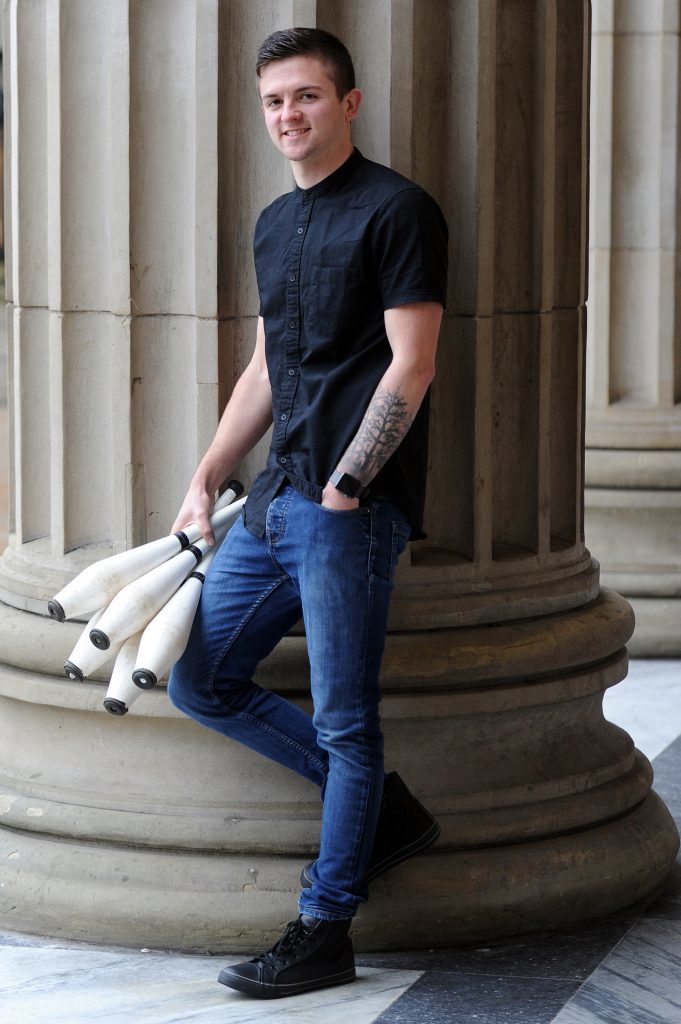 And he's just warming up. The 19-year can juggle eight of the large, cumbersome clubs. He's also one of only a dozen people in the world to have juggled 12 balls – and the only person to do 10 balls with a club balanced on his nose at the same time.
It is no wonder Luke has become an internet sensation, with a single one of his Instagram videos racking up more than three million views.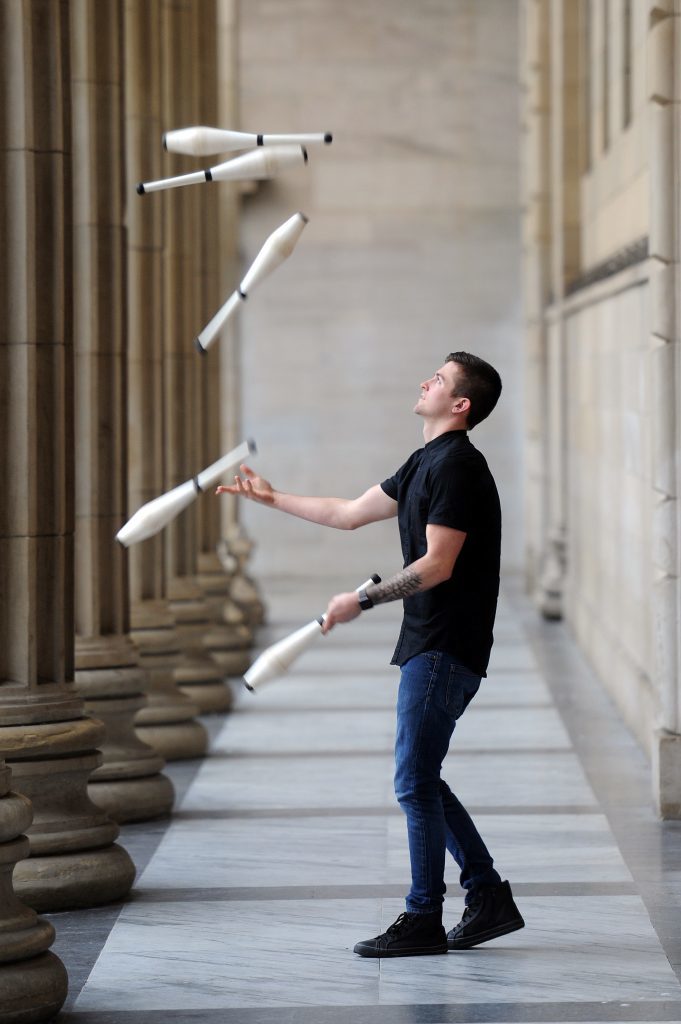 Luke first tried juggling at Balmullo Gala when he was nine. "I could do three balls straight away. I was off and on with it for a few years but from around 16 it's been an obsession."
Luke practices for between four and five hours most days.
"Even if I've worked all day I'll do at least an hour and when it's the dark nights I'll practise tricks in my bedroom."
Juggling doesn't pay the bills for Luke, who works at the Tayport branch of Scotmid – although US company Flying Clipper sponsors his juggling equipment and clothing brand Odabi helps with outfits.
"I've turned down a few requests to do shows because they just didn't feel right," he says. "Maybe if it becomes a job I won't enjoy it as much. At the moment I'm happy just to keep practising hard and juggle for fun."
Only one person has ever done 13 balls and that's Luke's ultimate goal.
"I really want to get 13," he smiles. "If I keep trying I know I can do it."
Pug life
When Lynne Flynn began posting pictures of her young son Louie and her pugs on Instagram she had no idea what it would lead to.
"My account went viral," she says. "It was growing by 50,000 followers every day. I was getting contacted by the Ellen DeGeneres Show, Good Morning America, ABC America…the list goes on."
Lynne, 32, lives near Carnoustie and set up an Instagram account in 2014 to post pictures of her day to day life.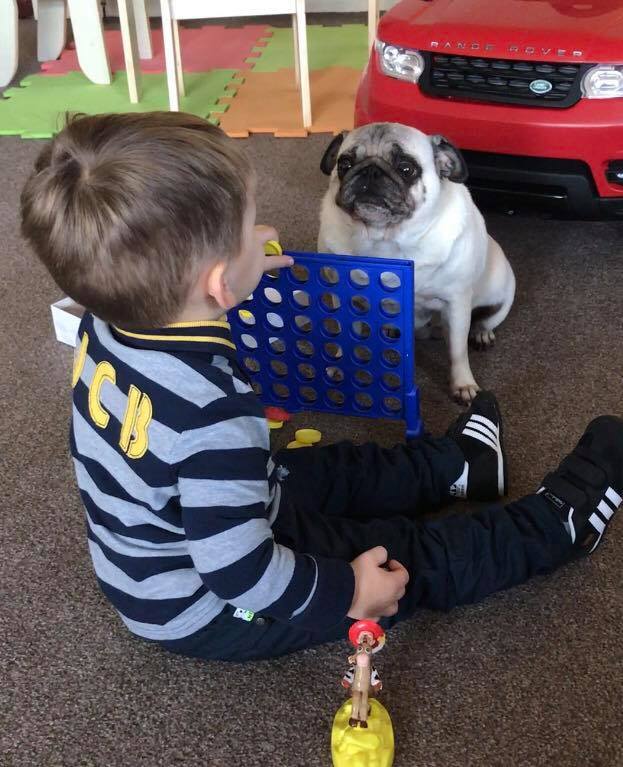 Its content mainly consisted of pictures of her pet pugs and around 150 people followed her account. In January 2015 she had her son Louie and soon after that things took off in a way she couldn't have imagined.
The magical moment came when one of Lynne's pugs had puppies. "When the puppies were about seven weeks old we let them meet Louie, who was sitting on his chair. It was the sweetest thing ever and I was lucky enough to catch it on camera."
The clip went viral and that's when Lynne began getting interview requests from TV shows all over the world. "My favourite was ours making the top ten most viral clips of 2015 on Channel 4 last New Year's Day," she smiles. "It was so strange seeing it on TV while we were eating our dinner."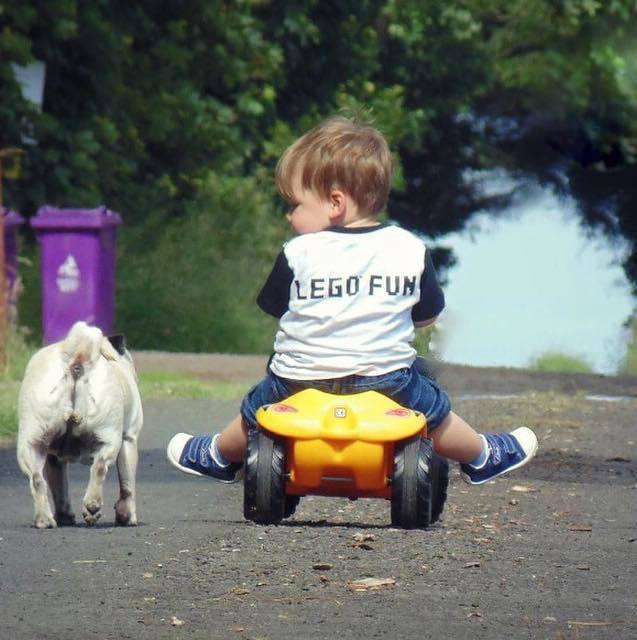 An army of more than 126,000 people follow Lynne's Instagram account and another 14,000 on Facebook – but the fame is far from the best thing.
"The best thing is the amount of people who send me messages saying how I've brightened their day, or that they were having a horrible week and my clip cheered them up.
"With so many awful things happening in the news making people smile can only be a good thing."
A social media storm
Auchterarder man Iain "Windy" Wilson's occasional posts about whether it would rain or not have spiralled into a weather site that's more popular in this part of the world than the BBC or Met Office.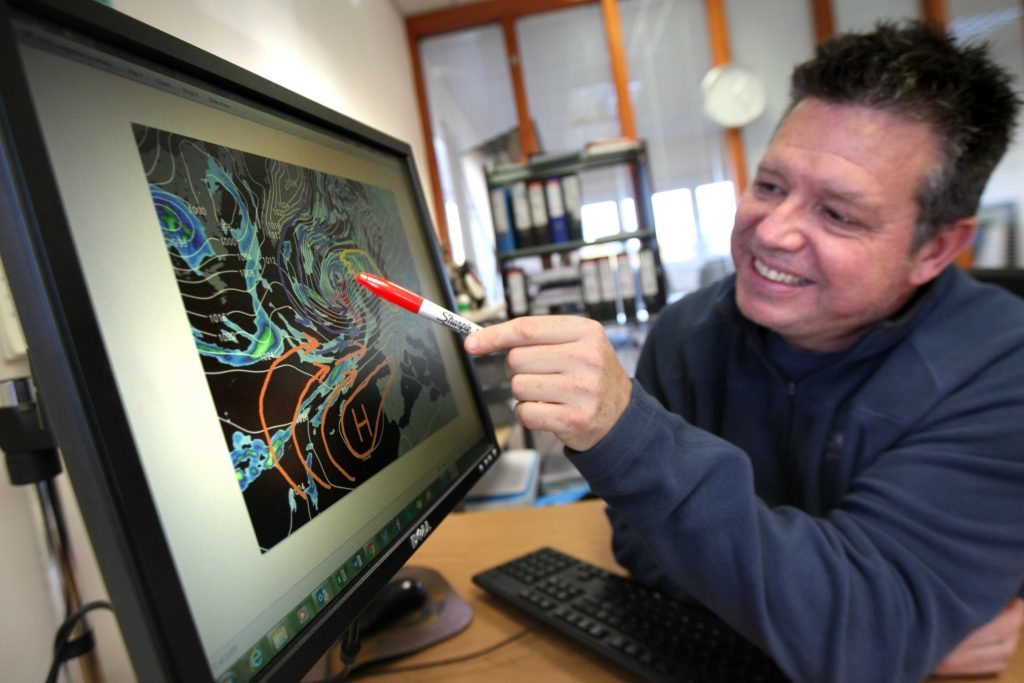 Windy has over 140,000 followers on Facebook and another 24,000 on Twitter who tune in for his bawdy daily weather reports.
"It started out as a golf thing," he says. "I booked the tee time for me and my pal and I'd have a look to see when it wasn't going to be raining.
"Then a few of the women in the town asked jokingly if I could tell them when it would be a good windy day to get washing on the line. That was when the Windy Wilson name was coined."
"Windy" – who runs children's playground equipment company Tayplay – says he's amazed at how the updates have taken off.
"It does still astonish me sometimes," he admits. "I do get the odd troll sending abuse but for every one of them there's at least a thousand good people. I try a bit to preserve my anonymity but I still get people doing a double take and asking if I'm that weather guy."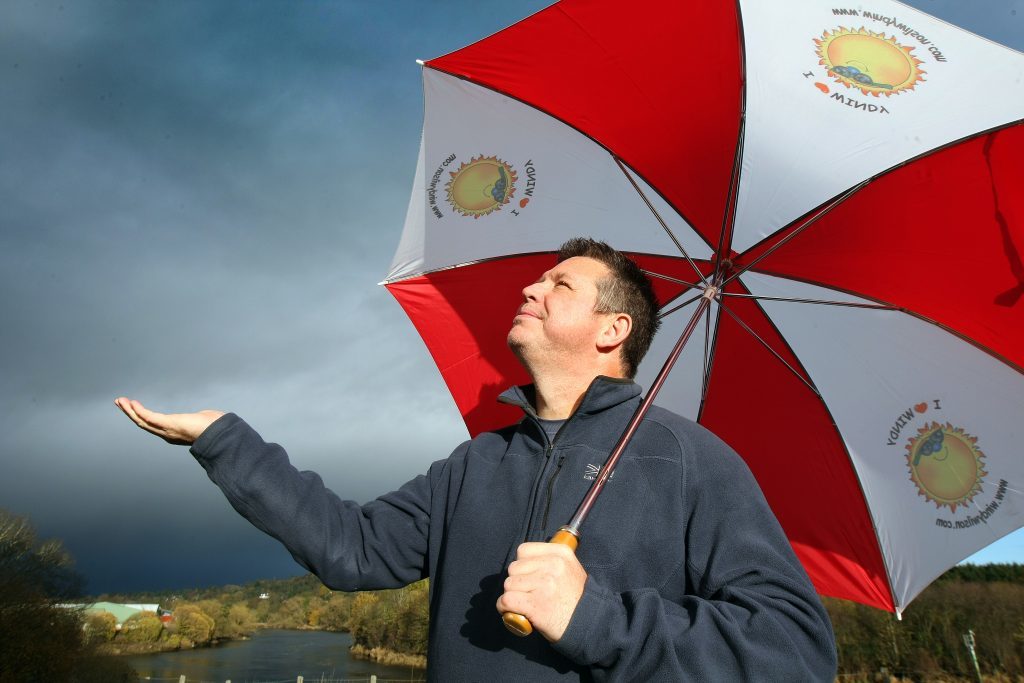 Windy Wilson's page is unlike any mainstream weather site. It's littered with Scottish vernacular and no small amount of swearing.
"There is a bit of bad language up there but it's not meant to be offensive. It's like your Billy Connollys and Frankie Boyles – if you removed the swearing it wouldn't sound right."
However amusingly it was written, people wouldn't give it a second look if it wasn't accurate. Over the years Windy has earned a reputation for predicting the Tayside weather more accurately than the major forecasters.
"I just seem to have a knack for it," he says. "I've got a few websites I look at, my maps, and I just make a call. It still makes me laugh that my rivals have got £100 million supercomputers and I beat them with my maps and crayons."
Windy's assisted by his partner Gayle ("Gusty") and his 10-year old son Declan is following in his father's footsteps.
"He's got his own 'Wee Windy' page which has almost 10,000 followers," his proud father beams. "His site doesn't have any of the swearing, obviously. And he doesn't post everyday like I do, only if there's something big happening like the supermoon or the first snow.
"He does his own charity fundraising and he does things like a snowman competition, with the best one winning a free hoody."
Windy puts his huge following to good use, holding an annual charity golf day that raises around up to £12,000 each time, and championing other worthy causes. "I just turned 50 and got my bowel screening kit in the post. It's not the most fun thing to do – you've got to scrape up your own bowel movements with a stick and put them in a bag. I know a lot of people won't want to do it so I've made a wee funny thing out of it – #poointhepost.
Online: A great place to be
It may only have a population of 8,000 but Simon Rankin reckons Newport-on-Tay deserves to be famous. The 46-year old call centre worker's series of comedy "mockumentaries" about his hometown have become YouTube hits.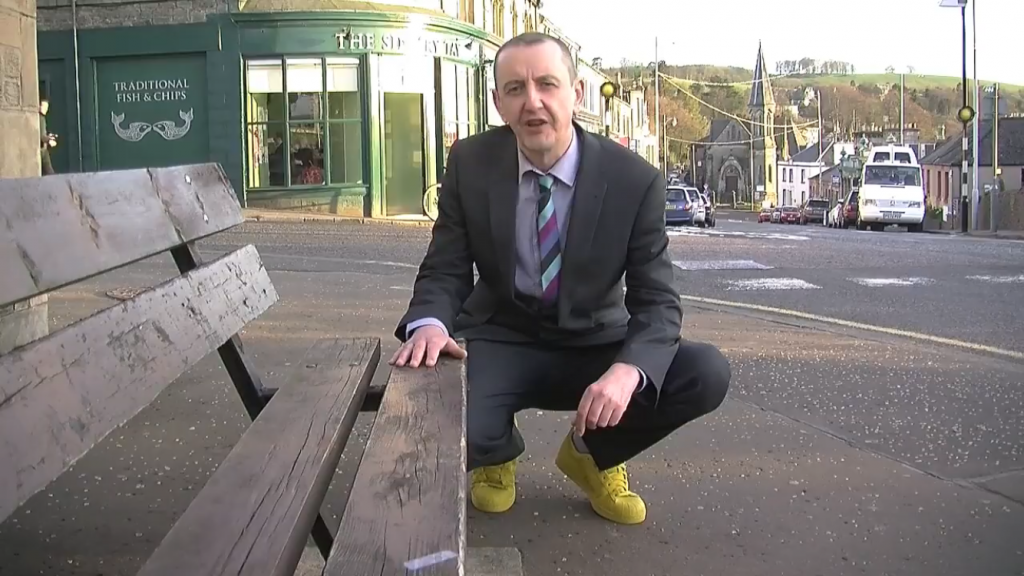 The first video sees him visit top tourist destination "The Big Rock" while others expound on the virtues of the Rio Community Centre, Berry's Den and the town's benches.
"By the fourth one we were running out of places to do but the tour of the benches has been one of the most popular videos," he chuckles. Simon put out a Christmas single last year and is putting the final touches on this year's Christmas episode, which will be released shortly.
He makes the videos with his friends Raz Ullah and Mark Urban and their success took them all by surprise. "When we uploaded the first one we hoped it might get 100 views but by the next day 4,000 people had watched it."
Fashioning a career
Amanda Davies thinks the way to make money from a blog is not to try.
The Dundee-based fashion and beauty blogger started writing the Honey Pop Kisses site because she enjoyed it.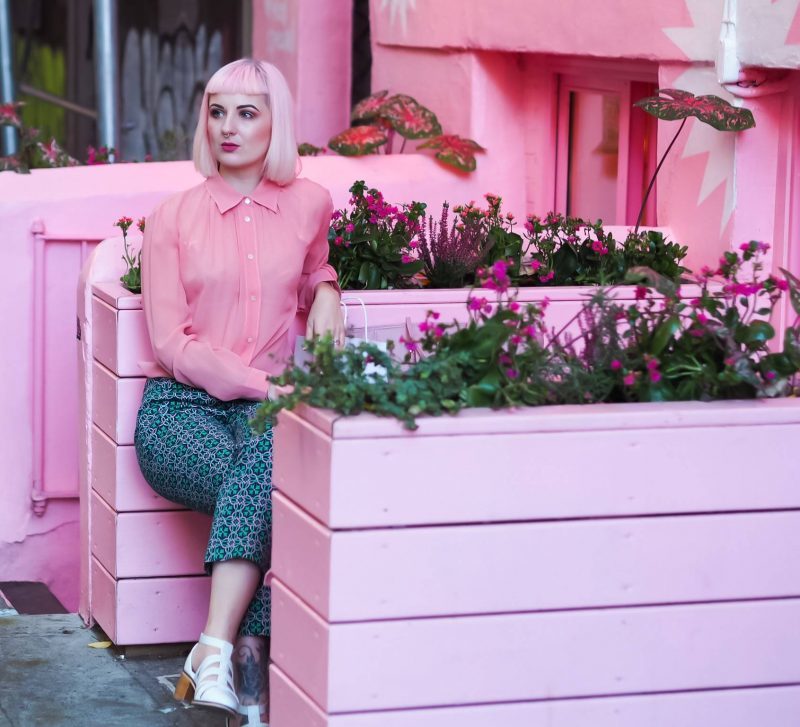 "I didn't make a penny out of the blog for the first two years or get anything for free," she says. "That's the case with every good blog I know about though. The people who do the successful ones didn't set out to make money out of them."
Amanda, 30, studied fashion design and technology at Manchester Metropolitan University. She worked for several designers in London before managing a fashion store and then becoming a buyer for Next.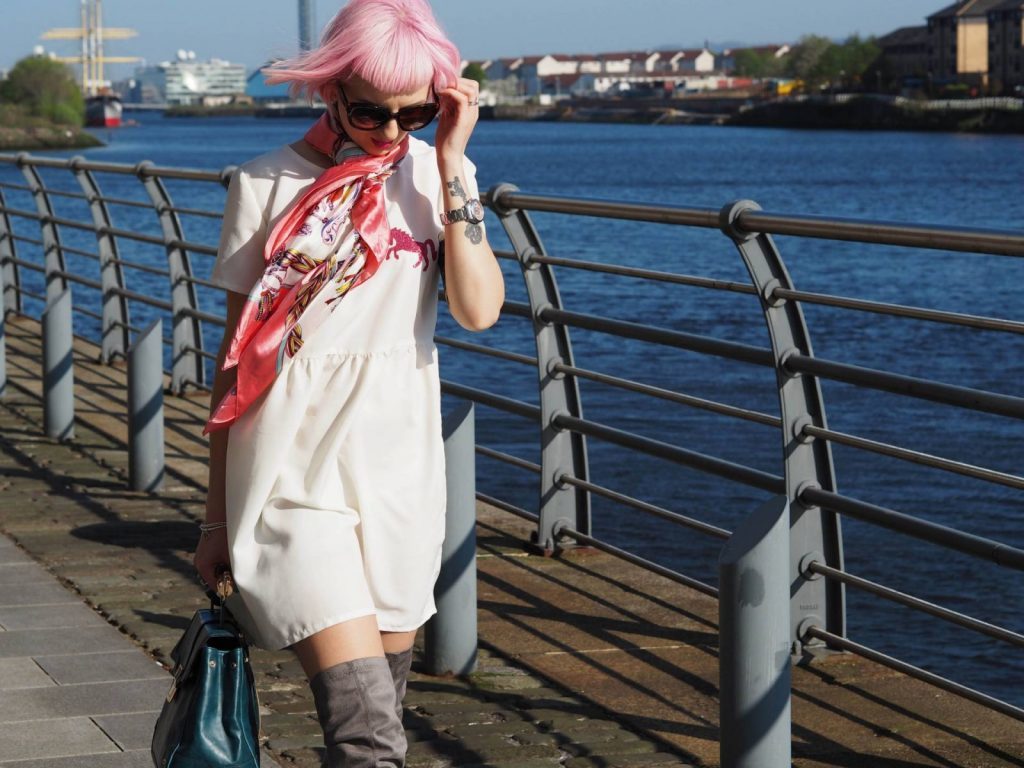 Originally from Glasgow, Amanda moved to Dundee where he husband Richard runs his online clothing company Abandon Ship and co-owns the barbershop Hard Grind.
Her blog covers fashion, beauty and travel and has 35,000 followers on Instagram alone. Amanda's proud she only recommends products that haven't been tested on animals.
Having given up work to do her blog full time for three years, Amanda has recently taken up a job with an online magazine, Fashion Fix Daily, and gone back to writing her blog part time.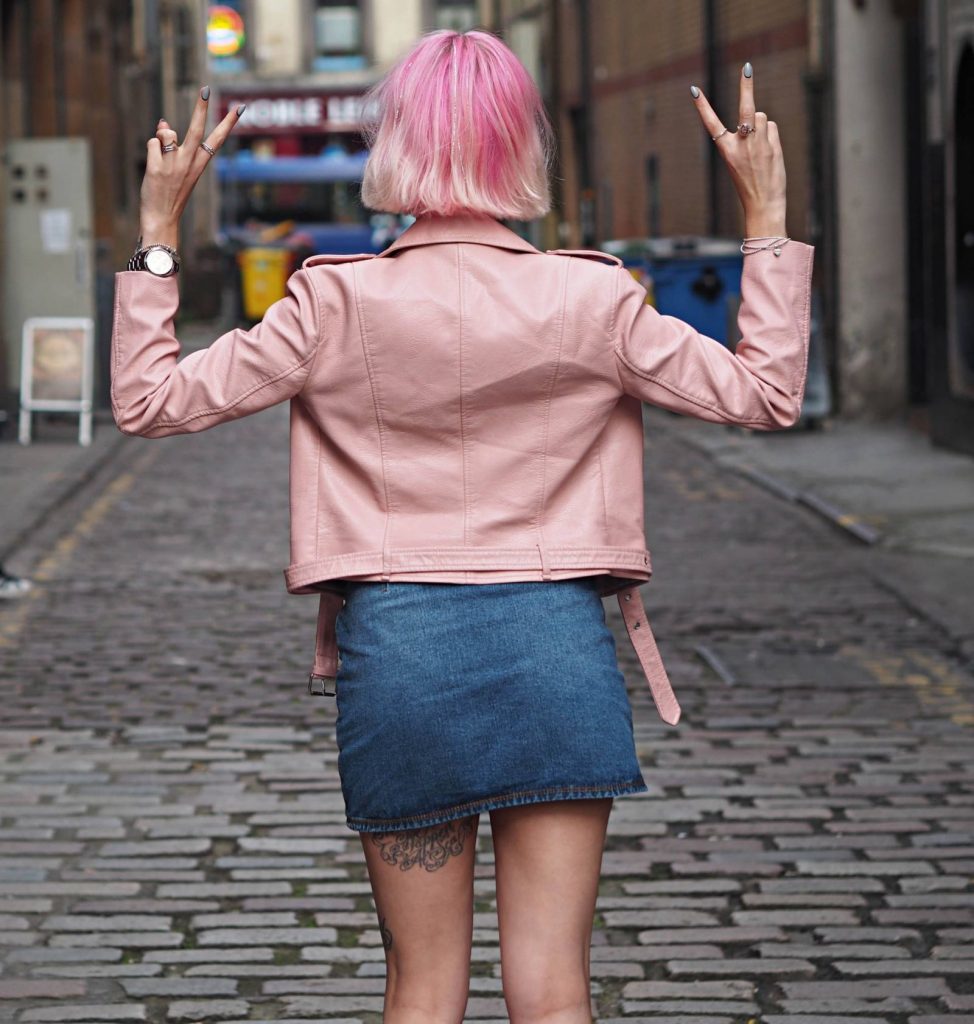 "It was great doing my blog full time for a few years and I still enjoy it," she continues. "But it is nice to have a job where I get to be with other human beings during the day!"
---
Who are the other internet stars of Courier country? Let us know at online@thecourier.co.uk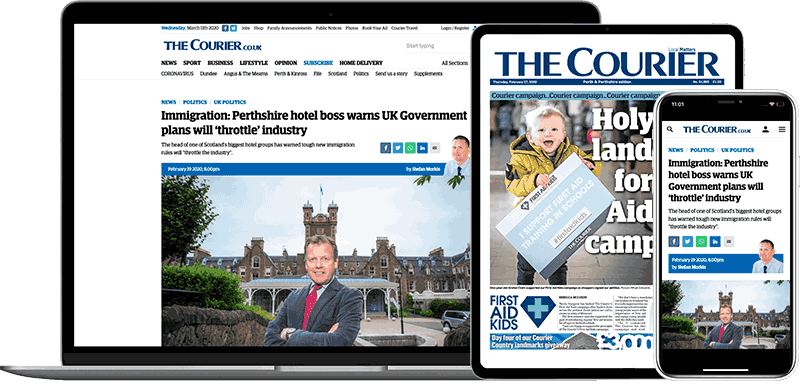 Help support quality local journalism … become a digital subscriber to The Courier
For as little as £5.99 a month you can access all of our content, including Premium articles.
Subscribe