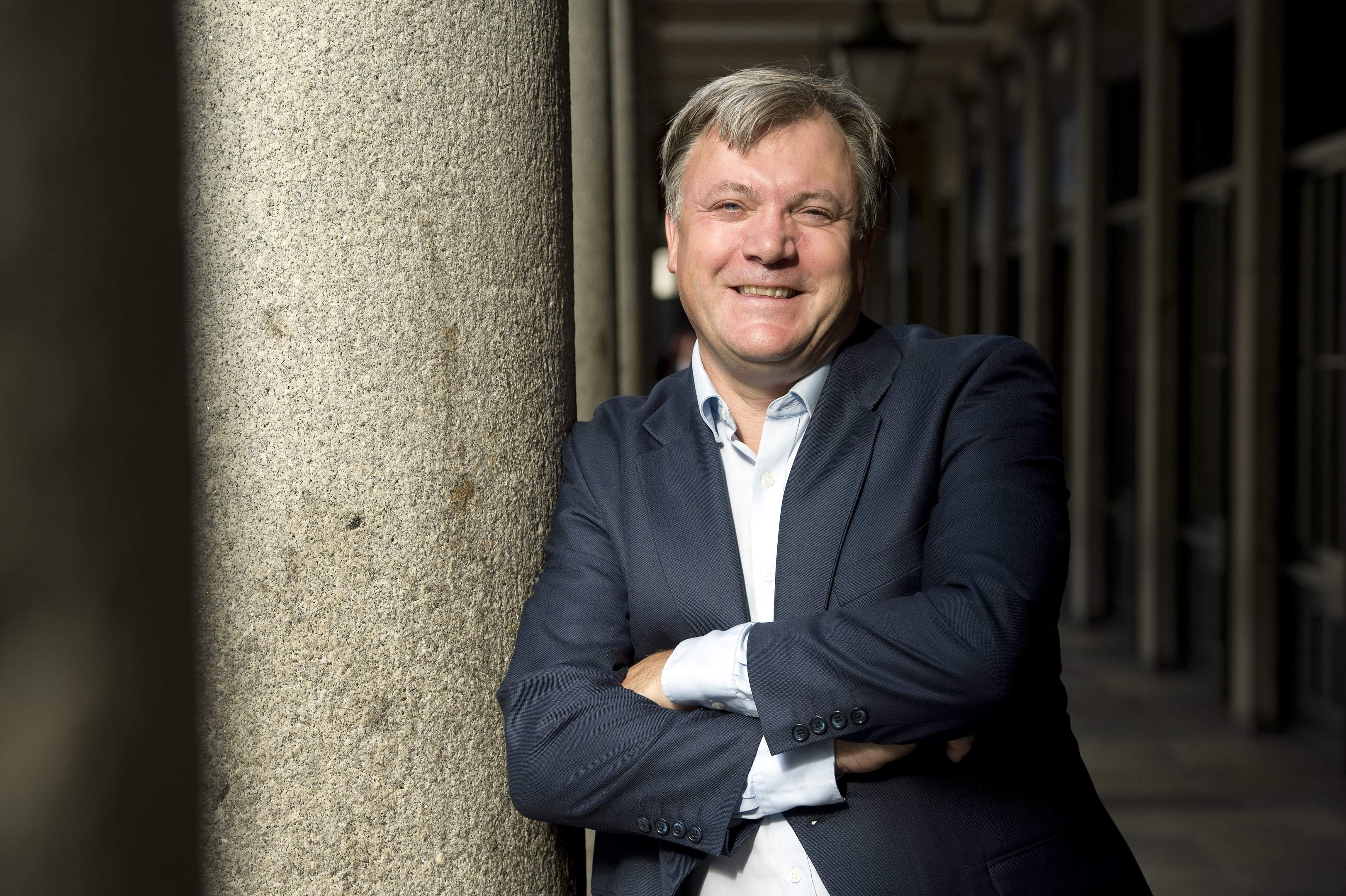 Kirkcaldy's most famous son is being put back on the map with the inaugural Adam Smith Festival of Ideas this weekend. Jack McKeown talks to three of its keynote speakers – Ed Balls, Arabella Weir and Brendan Cox
The past 18 months has been heady old time for Ed Balls, as he readily admits. "It's been a turbulent period for me since the general election," he says. "Going out of Parliament, becoming chairman of a football club (Norwich City) a fellow at Harvard then, in the autumn, doing Strictly.
"I always say the only thing more surprising than me going on reality television is America electing a reality TV star as president."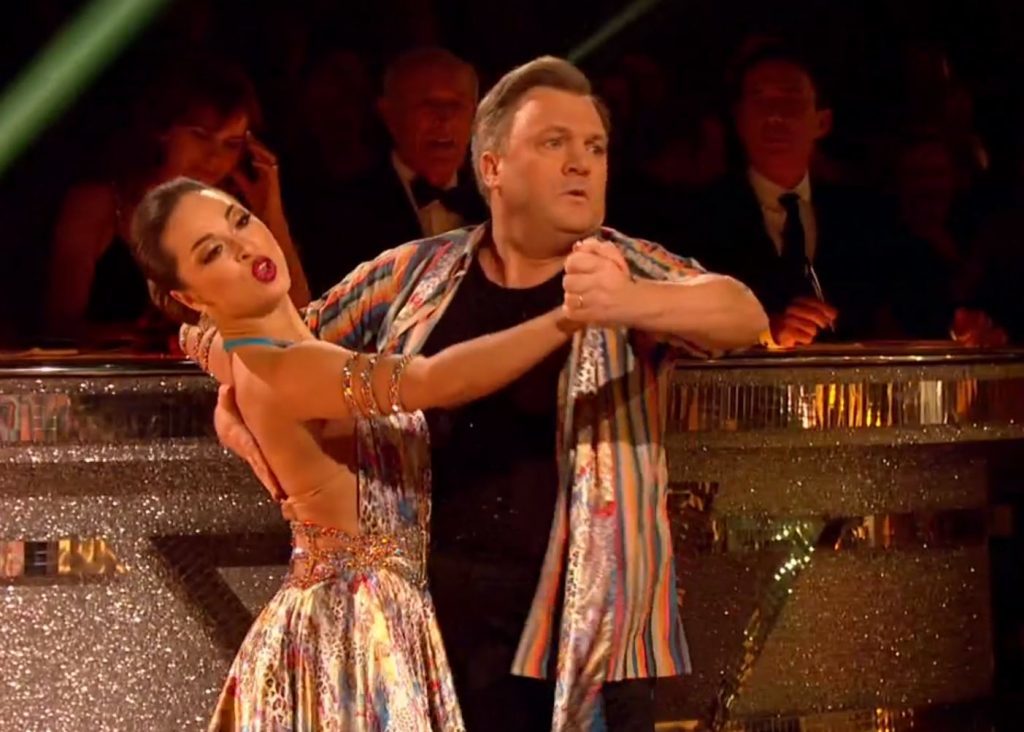 Last night Ed gave the keynote speech at the inaugural Adam Smith Festival of Ideas in Kirkcaldy. Running today and tomorrow, it's organised by the Adam Smith Global Foundation.
Ed was introduced by his old friend and political mentor, the former Prime Minister Gordon Brown.
A lot has happened since the 50-year old was sensationally dumped out of his seat in a defeat that became totemic of Labour's disastrous performance at the 2015 general election.
"Since I lost my seat we've seen Jeremy Corbyn elected leader of the Labour Party, David Cameron stop being Prime Minister, Britain vote to leave the European Union and Donald Trump elected. I think the lesson is never be surprised by what can happen in politics."
He also, of course, appeared on Strictly Come Dancing and – in an even more unexpected twist – was embraced by the nation.
"When the BBC asked if I'd like to take part I was dead against it to begin with," he says. "I couldn't dance and I thought it would be too difficult. But my wife Yvette Cooper reminded me I've always liked a challenge and encouraged me to give it a go."
After coming bottom on the judges' scorecards several times, Ed was repeatedly and overwhelmingly saved by the public vote, only bowing out in week 10 of the competition.
"I thoroughly enjoyed the experience," he smiles. "Having been voted out of parliament it was a confidence boost to have the public voting for me."
Would he encourage more politicians to go on reality television shows? "I think in general it's a bad idea, especially shows like I'm a Celebrity and Big Brother. You only need to look at what a terrible time George Galloway had on Celebrity Big Brother.
"I think Strictly is different though. It's about learning a skill and embracing a challenge. You don't need to be the best dancer to do well, just the one who can improve the most.
"If Kezia and Ruth have some time free next autumn I'd urge them to give it a go. I'm not so sure Nicola has what it takes…"
Ed became an MP in 2005, having worked as an economic advisor to Gordon Brown since 1994. When Brown became Prime Minister in 2007 Ed was made Secretary of State for Children, Schools and Families, and then Shadow Chancellor in Ed Milliband's opposition.
The past 18 months has seen his personal ambitions along with his vision for Britain and hopes for America's future thoroughly dashed, and Ed is not upbeat about the politics of 2017.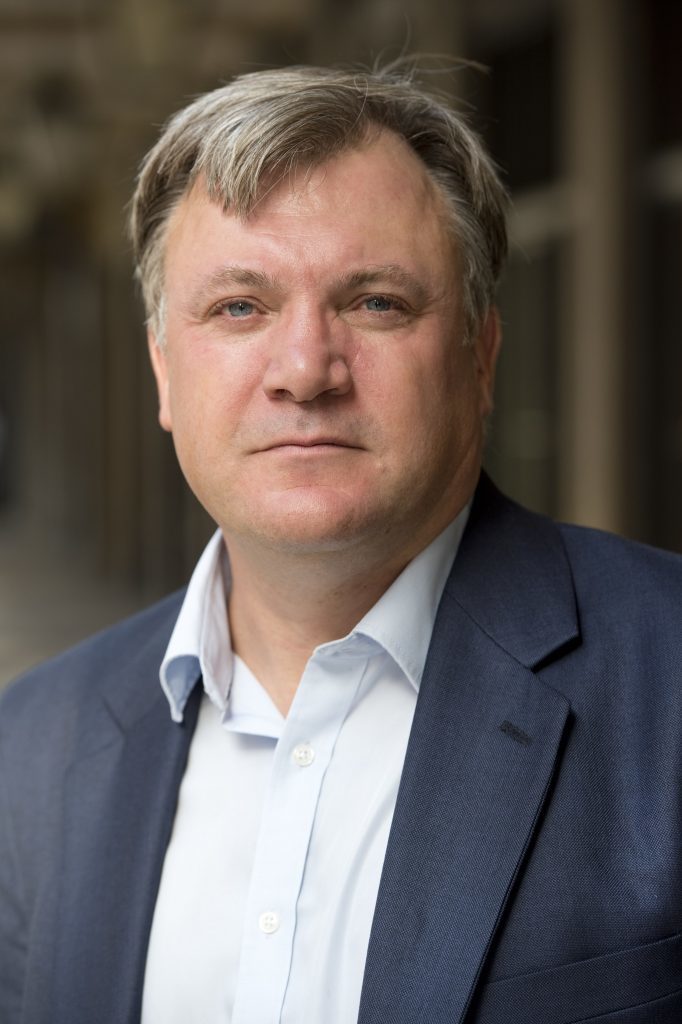 "We live in an increasingly integrated world with global problems to solve," he explains. "Since World War Two America has been at the centre of that, with Britain an active and important participant. Now it feels like America and Britain have leaderships who are turning away from global co-operation."
Ed himself was a senior lieutenant of Gordon Brown for many years. Does he wish Labour had done anything differently when they were in power?
"I think we have plenty of achievements but with hindsight there are always things you could have done better," he said. "Certainly I think we should have had a more managed approach to migration after the EU expanded in 2004."
And how does he rate his former boss and mentor? "Gordon's time as chancellor was very important, particularly for his reforms to the Bank of England. I think history judges people differently with each passing year. Gordon lost the 2010 election to David Cameron. But if you look at Gordon now, he's the Prime Minister who pulled the world together in 2008. This was at the tail end of the George Bush administration and it was Gordon who got countries together to work out a way forward. If it hadn't been for him the world could quite easily have slipped into a depression.
"So from the vantage point of 2017 Gordon was the Prime Minister who got us through the financial crisis and David Cameron was the Prime Minister who gave us the referendum that led to Britain leaving the European Union."
Would Ed like to make a return to frontline politics in the future? "It would be foolish to rule it out altogether but I do agree you should never try to go backwards so let's just say I have no plans to."
One thing from his past that does keep coming back to haunt him is Ed Balls Day. On April 28, 2011 the then Shadow Chancellor tried to search twitter for himself but instead tweeted his own name. Since then the nation has celebrated Ed Balls Day each year and last April the man himself got in on the act with an Ed Balls Day cake.
Will he be celebrating it this year? "Oh I'm sure we'll mark it somehow," he said. "This one doesn't seem to be going away so the best way is to treat it with a wry smile."
Without doubt the most poignant talk will be the one delivered today by Brendan Cox, the widow of MP Jo Cox, who was murdered outside her constituency office in West Yorkshire.
Brendan, 38, worked as a special adviser to Prime Minister Gordon Brown before joining Save the Children as director of policy and advocacy.
"I worked for Gordon in Downing Street and he invited me to give this talk in Kirkcaldy," he explains. "Jo and I had a strong connection with Scotland. We got married in Knoydart and our son Cuillin is named after the mountain range on Skye."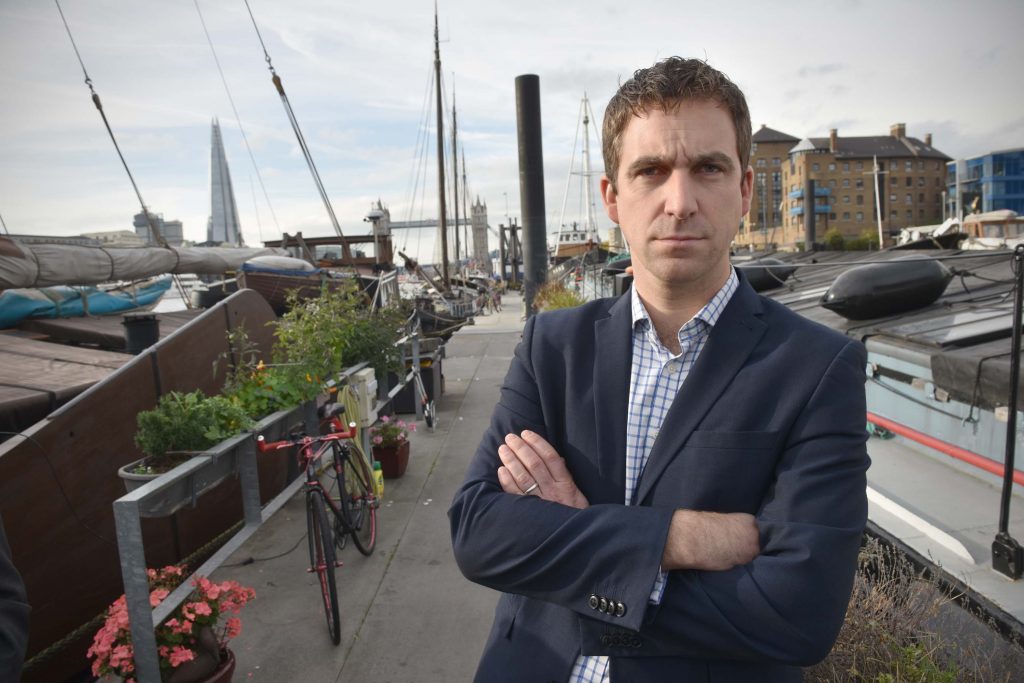 His speech, Responding to Extremism, will look at how to tackle the type of worldview that led to the murder of his wife by extremist Thomas Mair, who was sentenced to a whole life term in prison.
"Since everything that happened I've been thinking a lot about how to respond to the growing extremism and xenophobia that's hit not just the UK but Europe and America," he continues.
"Even before Jo was killed I'd been working on this. It's one of the big challenges of our time."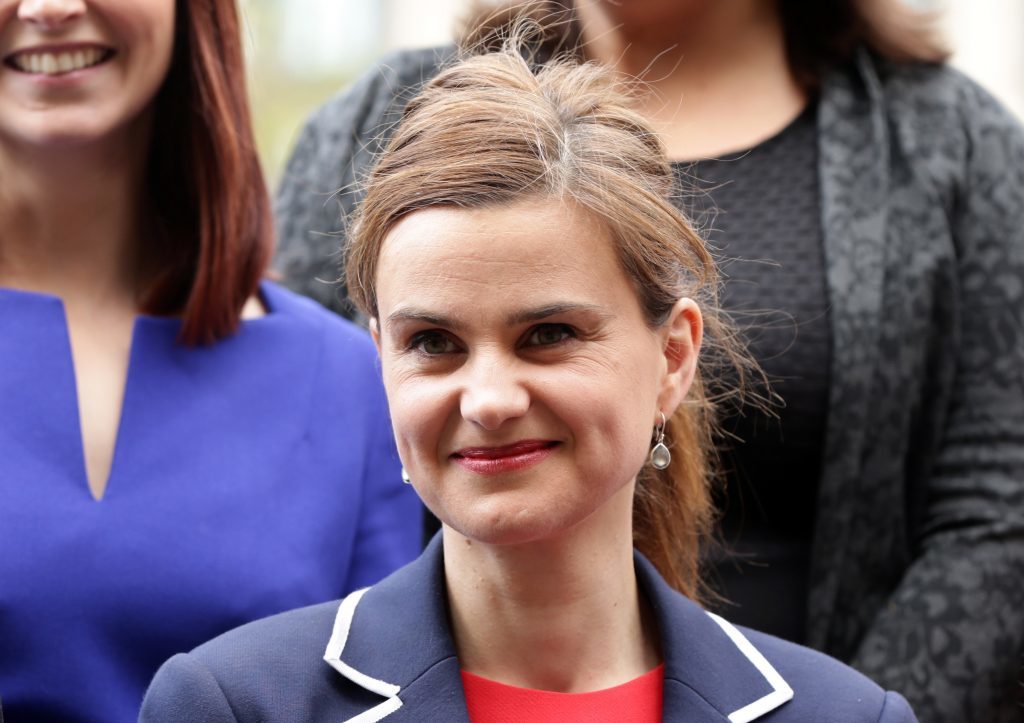 Brendan says only a few people hold the kind of extremist views as his wife's killer but a much larger group of people create the conditions for such people to thrive.
"We're making fundamental mistakes in how we respond. The far right uses stories and anecdotes while the left uses facts and statistics. We need to regain a sense of inclusive patriotism. We should be able to say we're proud to be Scottish, British or English and inclusive and tolerant.
"I think the world's at a turning point. You have bigots that people like Donald Trump personify. Trump doesn't need to be anti-Semitic himself, he just needs to create an atmosphere in which anti-Semites can thrive."
Brendan is writing a book inspired by his late wife called Jo: More in Common. He says her death has made him more determined than ever to make a positive difference in the world.
"I think citizens, politicians, the media, all of us have to do more to combat extremism and prevent the conditions extremism can thrive in."
Putting a lighter touch on the festival will be Arabella Weir, speaking tomorrow. A star of The Fast Show, one of the finest comedies of the 1990s, she has also been involved with Harry Enfield and Chums, Randall and Hopkirk Deceased, Spooks, the first two series of Skins and, very recently, Drifters and Two Doors Down.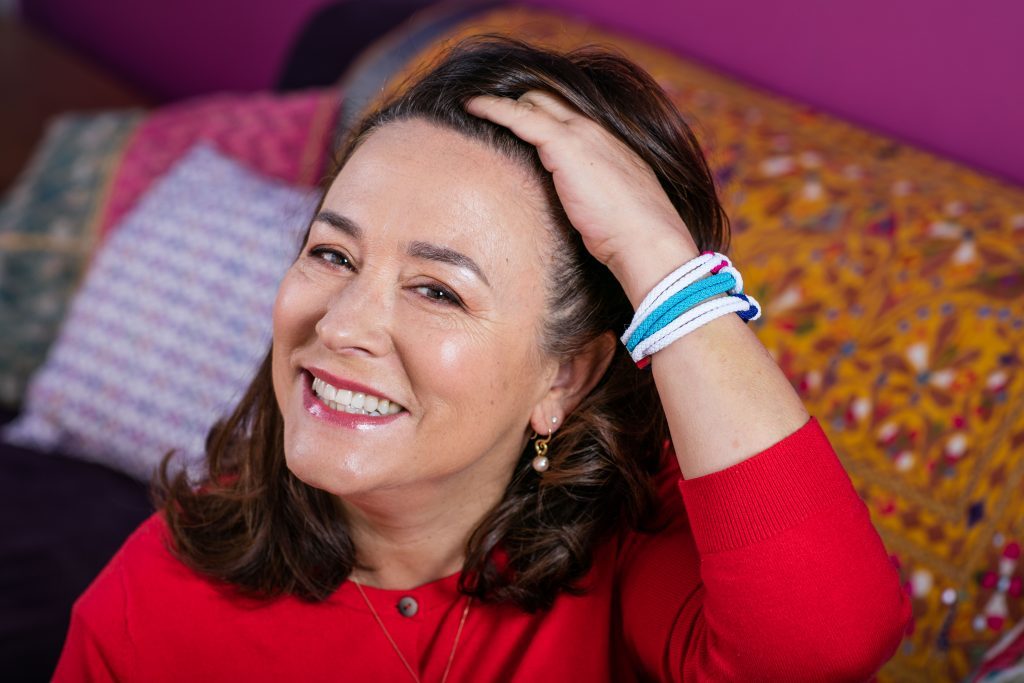 She's the author of the best-selling novel titled after her Fast Show catchphrase Does My Bum Look Big in This? and several other works of fiction, non-fiction and teenage fiction.
The daughter of diplomat Sir Michael Weir, Arabella (59) has a deep connection with Fife. "My dad was from Dunfermline and his father was headmaster of the primary school there so I know Fife quite well," she says. "I thought it would be great fun to come and visit for a weekend."
The Fast Show remains one of the most beloved British comedy shows of the last three decades. With central performers including Arabella, Paul Whitehouse, Charlie Higson, Caroline Aherne, Mark Williams, John Thomson and Simon Day it brought together some of the brightest and funniest minds of the time.
Did Arabella realise just how special a project it was? "It's like anything else: you don't know at the time," she says. "I don't think anyone – unless they're Donald Trump – sits in a room saying what a bunch of brilliant people we all are. I was aware everyone was talented but people were late, people came in drunk or high, people forgot their lines.
"It was side splittingly funny at times and there was a great, creative dynamic, but it's not until years later you realise how special these things are."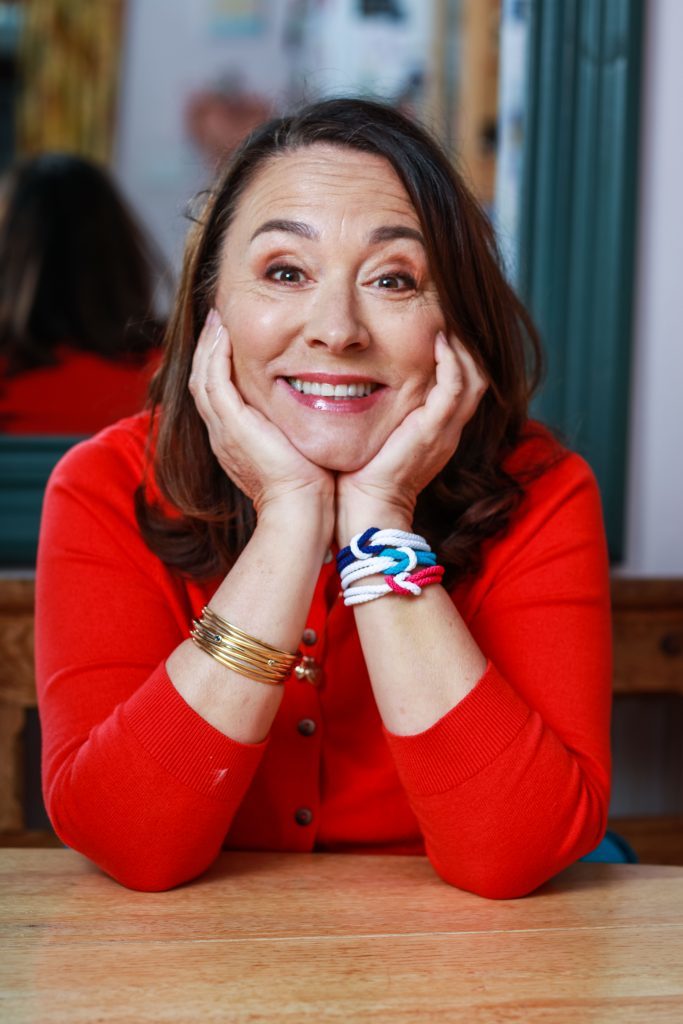 A lifetime Labour supporter, Arabella is downbeat about the party's current situation.
"I just think Labour's lost its way. I know all the old lefties are behind Jeremy Corybn but for whatever reason the rest of the country isn't. Tony Blair went a bit wrong – he was being told what to do by God at the end – but at least he was a straight A student. He was charismatic and intelligent and charming.
"I'm a socialist and I'll always vote Labour. There just doesn't seem to be anyone charismatic and dynamic enough to oust Jeremy."
With speculation over who will play the next Doctor Who reaching fever pitch, it's interesting to note that Arabella played the time and space traveller in the 2011 Christmas special The Doctor, the Witch and the Wardrobe.
"Joanna Lumley was technically the first female Doctor but that was in a Comic Relief sketch so it doesn't count," she says. "So I was the first proper female Doctor."
The Adam Smith Festival of Ideas runs until Sunday.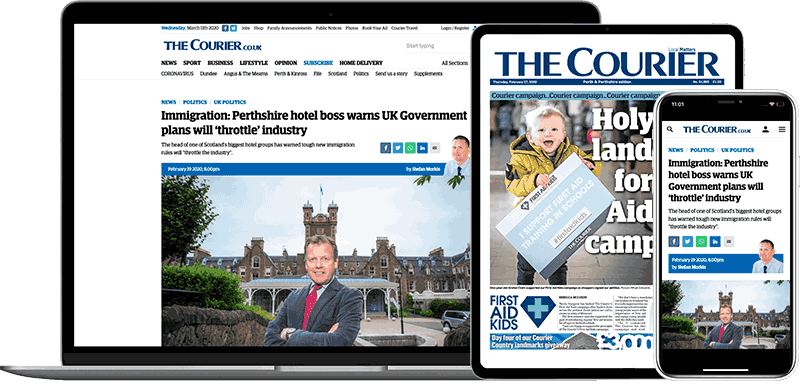 Help support quality local journalism … become a digital subscriber to The Courier
For as little as £5.99 a month you can access all of our content, including Premium articles.
Subscribe