Why run when you can walk? Gayle Ritchie checks out a walking football club in Fife.
A slower version of the beautiful game, the increasing popularity of walking football is seeing clubs popping up all over the UK.
While the sport might be the opposite of fast and furious, it still works up a sweat, as I discovered when I turned up to watch a game in action at Cupar Sports Centre.
Aimed at men over 50, walking football applies the same rules as "regular" football but at a gentler pace.
Running is forbidden and the ball mustn't rise above head height, so no headers.
If the referee spots anyone flouting the rules, the whistle is blown and the other side gets a free kick.
Many of the men who turn up to take part in the Tuesday morning sessions run by AM Soccer Club have played before while a few hail from rugby backgrounds.
What's inspirational is that some of them are living with Alzheimer's and dementia, while others have had strokes and open heart surgery.
That doesn't stop them from throwing themselves into it 100% – which has landed a few players with minor injuries (nose bleeds, chipped bones and the odd cut and bruise!).
After they've warmed up, the men divide themselves into teams under the watchful eyes of coach and club coordinator Danny Mason and part-time coach Stuart Goldie.
Stuart's dad Alistair, 59, is among the players.
"He played five-a-side all his life but he had a mini stroke in January 2015," explains Stuart.
"Walking football has hugely helped his rehabilitation and completely transformed his life.
"At one stage, he was sleeping six times a day while now he only sleeps a couple of times. And it's funny how he never feels ill on a Tuesday!"
Jim Hanson, 67, turns up for the second session of the morning, which is slightly more competitive.
"The result doesn't matter – it's all about having fun," he grins.
Bob Donald, 68, played for Alyth United in the 70s.
He says he finds it hard to resist the urge to run.
"I was initially pulled up all the time for running – but you have to walk!
"I've had nose bleeds and I broke my arm after going too fast and losing my balance. But it's all good fun!"
Meanwhile, 68-year-old John McIntyre, who had open heart surgery in September 2015, says the sport is "a dream" for him.
"I had to be revived on the operating table three times and my family were sure they'd lost me," he recalls.
"This sport has given me a new lease of life."
In Paul Moir's mind, there are many benefits to playing walking football.
"It keeps you young, fit and healthy and you meet so many different people," says the 67-year-old.
"I played a lot of football in my younger years but I was always in defence. These days I'm up front. Having to think where the ball is, as well as other players, keeps the mind active.
"Lots of guys would sit at home twiddling their thumbs if they weren't here."
As I'm not a man over 50, I spend most of the morning watching games in action…until Danny suggests I get stuck in.
Just for the record, I have no clue about football. I don't even know how to kick a ball properly, as I find out when John shouts: "Use the side of your foot!"
Within minutes, sweat is pooling on my forehead and I'm running for the ball. Bad idea! Luckily, nobody seems to notice, probably because I'm so rubbish.
I also manage to (accidentally) kick poor Paul on the shin. Soon after, I retire, ashamed and embarrassed.
Laughing, Danny tells me the club is hoping to set up a match against Old Firm legends.
"It'll be a little get-together with ex-Celtic or Rangers players," he says.
"We only started the club December but as time goes on, we're becoming more and more competitive."
Info
Walking football sessions are free and take place at Cupar Sports Centre on Tuesday mornings.
There's a "gentle" session between 10am and 11am but things get more competitive between 11am and 12 noon.
If enough women show interest in the sport, it's hoped it could be opened up to females. www.amsoccerclub.org
Classes are aimed at keeping the community of Fife active and socially engaged.
In order for AMS (the registered charity name) to grow and become more sustainable, the charity is looking to potentially link in with NHS target groups to offer a form of rehab.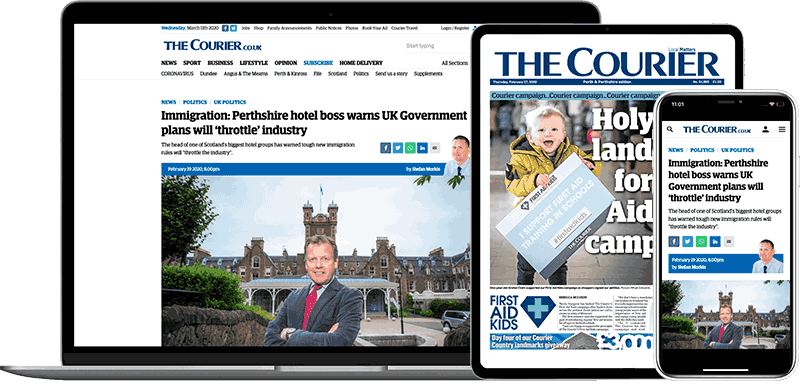 Help support quality local journalism … become a digital subscriber to The Courier
For as little as £5.99 a month you can access all of our content, including Premium articles.
Subscribe