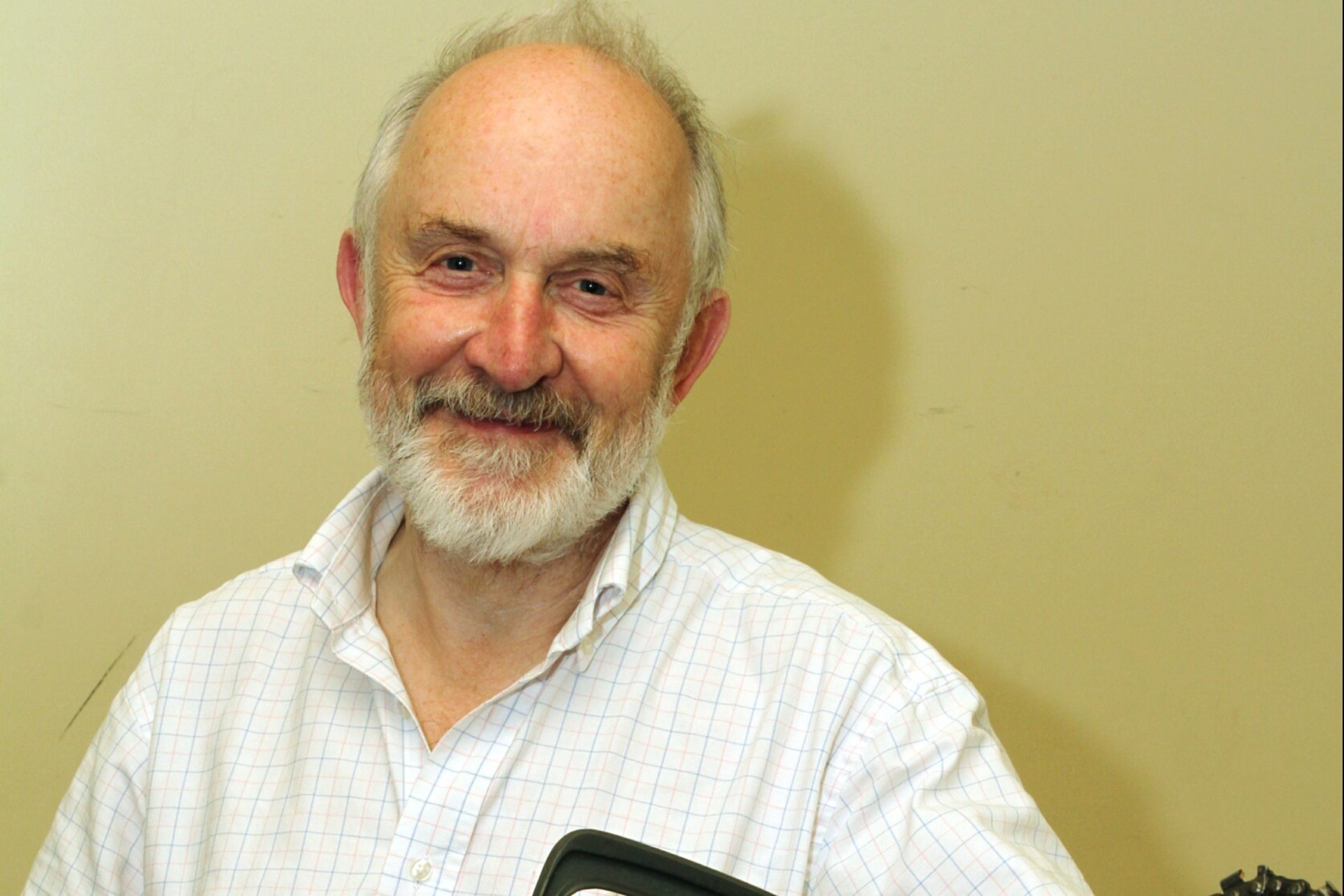 Older people are happier than ever, according to a new survey. Gayle Ritchie finds out how true the findings are and if asks, what are the secrets of these smiling senior citizens?
The cliche of the grumpy old man – or woman – seems to have been well and truly shattered by the results of a new survey.
The study for the Royal Voluntary Service suggests 63% of people over the age of 70 feel more content than at any other point in their lives and half claim they are in the "prime of their life".
So what made them feel this way?
Worrying less, having more time for hobbies and no longer caring what people think are some of the issues highlighted as a benefits highlighted by the 1,500 British adults questioned by the charity.
The survey also quizzed older people about the key to keeping happy in older age.
Top tips cited included mental and physical exercise and seeing friends and family.
"It's heartening to find out so many people say life gets better as you age," says David McCullough, chief executive of the Royal Voluntary Service.
"Those flourishing in older age are the ones keeping active and continuing to enjoy their hobbies.
"Older people can teach us a lot – not just about how to age well but also by passing on their skills."
One older person who is not surprised by the survey's findings is Gary Lyon, 71, from Invergowrie.
Fresh from an exercise class which combines spin bikes and circuits, he says: "I think it's the fact I've retired, rather than being over 70 but everybody my age is smiling and looking happy.
Clear head
"Once you retire, you have a nice clear head and you can just enjoy life, as long as your pension is sufficient to live on."
Gary, a retired plant scientist, insists the only thing that's "scary" about his age is the number, which "sounds old".
He spends his free time helping people and is involved with the Strathearn Pony Club, managing the website and fence judging at cross-country competitions.
He joined the Carse of Gowrie Men's Shed project four years ago and is responsible for running its Facebook page and website, as well as getting involved in activities such as woodwork and chainsawing.
"The Men's Shed is such a great thing," he says. "It gives you a great sense of purpose and it's life-changing for many men. You meet so many different people and it's a great atmosphere, where it's very common to see men with a big smile on their faces."
Gary is also a puppy walker for Guide Dogs Scotland, which he finds hugely rewarding.
"It's nice having a dog to go out with, and everybody wants to talk to us. There's a real sense of achievement," he adds.
Barnhill-based Isobel Turner is in her late eighties and says the secret to being happy in older age is keeping busy.
"I started the Barnhill Rock Garden years ago and still go down there every Monday morning to have coffee, do some dishes and meet people," she says.
Extraordinarily busy
"I'm physically less able than I was when I was 70 but I still keep myself extraordinarily busy.
"I believe that getting on with life and staying busy is the answer to a lot of problems."
Isobel is also a member of a church and choir, although she admits she's "less noisy" than she used to be in her younger years.
John Aitken, 79, from Montrose, agrees the secret to happiness is having lots of interests.
"I don't sit about all day but I do enjoy quiz shows like The Chase and University Challenge, which keep the mind active," he says.
John, who worked in the offshore supply industry for almost 30 years, is the honorary archivist for Montrose Port Authority, writes shipping lines for the Montrose Review and enjoys a spot of gardening.
"I'm fortunate enough to be able to do everything I do. But I always say you need four interests – one for winter, one for summer, one for wet days and one for dry days."
Will Searle, a spokesman for Age Scotland, welcomed the survey but stressed it's important to remember not all older people are joyously happy.
"It's great to see more older people are feeling content but this is no time for complacency," he says.
"With thousands of older people in Scotland in the grip of a loneliness epidemic, there's always more to be done to help end social isolation.
"We encourage people to do their bit in Scotland's communities, because together, we can help everyone love later life."