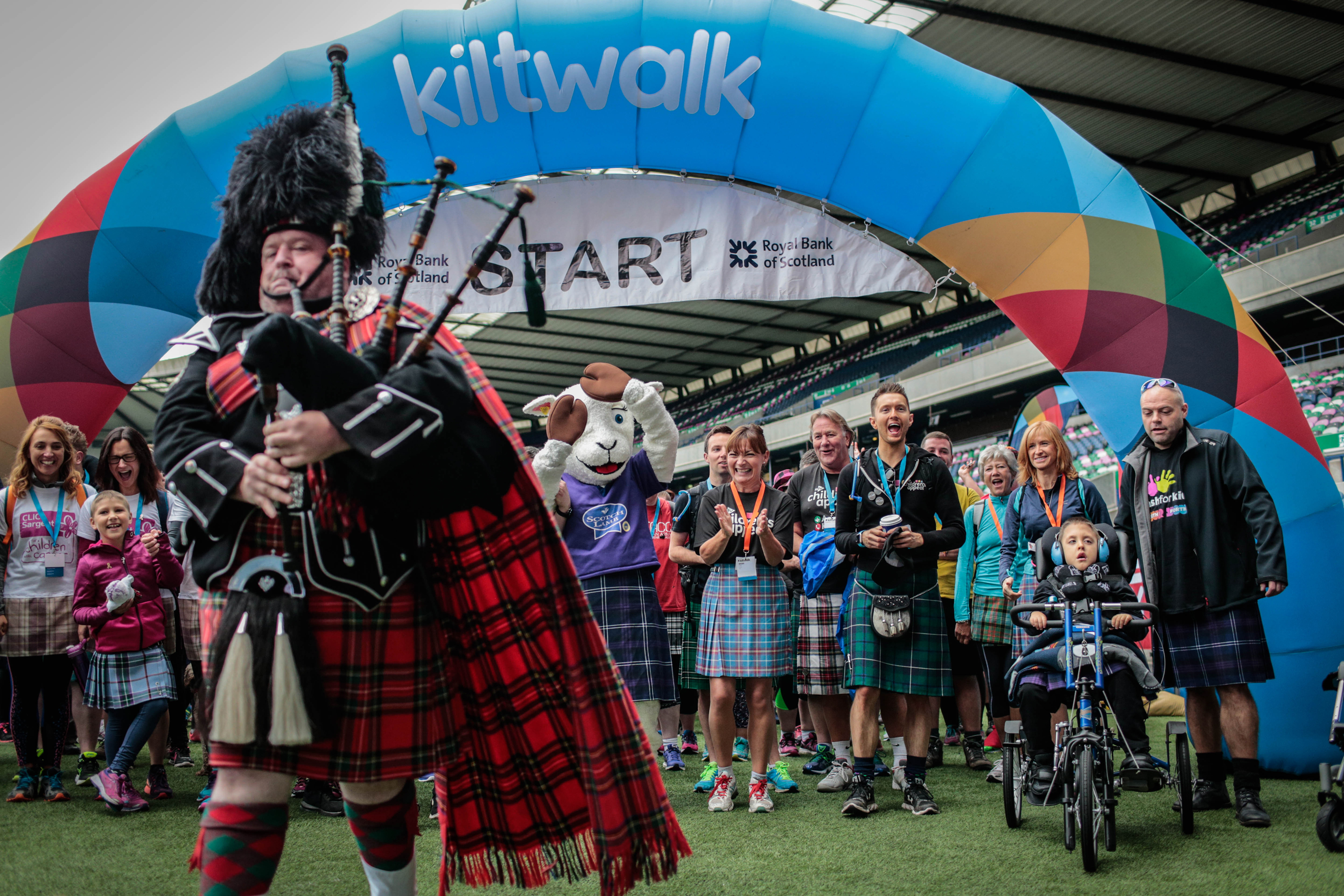 The Kilt Walk is back – and it's bigger and better than ever.
Kiltwalk is a unique Scottish charity that enables thousands of walkers to fundraise for their choice of Scottish charity. Originally founded in 2011, the Kiltwalk event took a year or two out to reboot under the auspices of the Hunter Foundation, founded by Scottish entrepreneur and philanthropist Sir Tom Hunter, and was successfully relaunched last year.
Paul Cooney, the charity's CEO, explains: "The idea for a Kiltwalk originally grew from the Tartan Army's philosophy of giving something back. The concept was too good to lose so we decided to change it and look at it forensically.
"We've taken our time turning it round and the new-look Kiltwalk was launched last year – seven and a half thousand people took part, raising nearly £900,000 for 282 charities," he continues.
"We've built on last year's success and this year's is looking even bigger. We've had lots of sign ups and we're ahead of where we were this time last year."
With Kiltwalks taking place in Dundee, Edinburgh, Aberdeen and Glasgow this year, participants can sign up for the Mighty Stride (around 25 miles), the Big Stroll (11 miles) or the Wee Wander at just six miles.
Arguably the most picturesque walk of 2017, the Dundee Mighty Stride on Sunday August 20 leaves St Andrews at 9am, takes in the iconic Old Course and Tentsmuir before heading across the Tay road bridge to Broughty Castle.
"Anyone can take part and change lives in Scotland," says Paul, whose four children and eight grandchildren took part in last year's event.
Due to overwhelming demand, the Kiltwalk, sponsored by the Royal Bank of Scotland, is now open as a fundraising vehicle to every single charity in Scotland.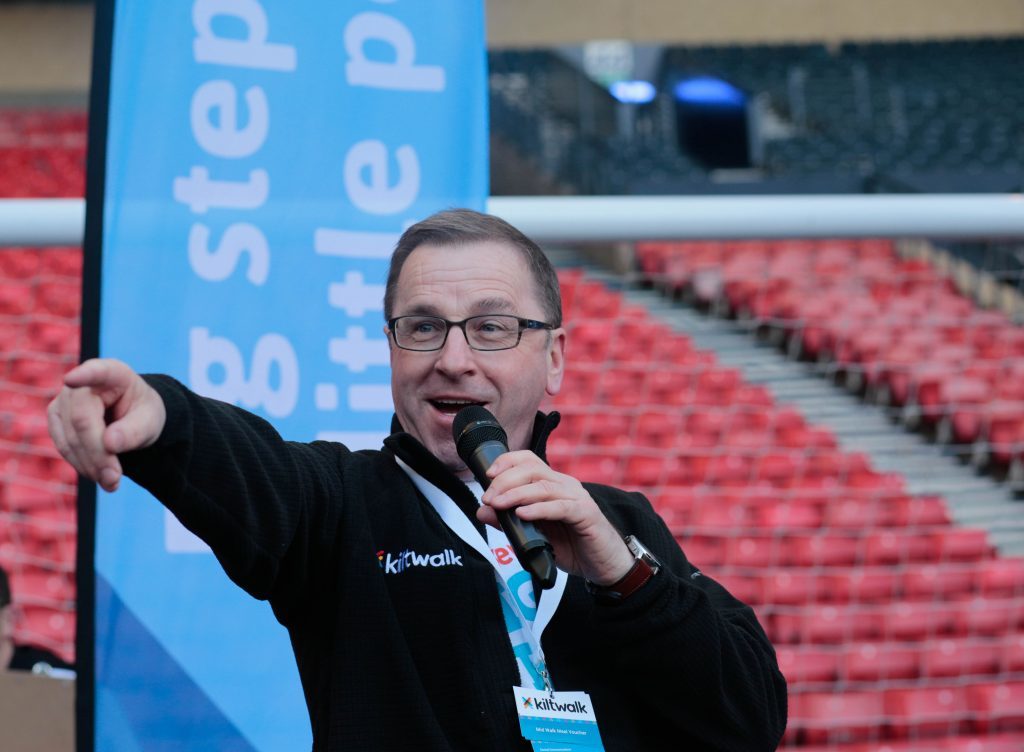 "While children are at the heart of why we walk, a number of good causes asked us if they could take part in the Kiltwalk so why would we turn them away?" says Paul. "So this year, it's open to all charities and Sir Tom is adding an extra 10% to everything raised."
And Paul knows what he's talking about. A former managing director at Bauer Media, owners of Radio Clyde, Forth, West Sound and Borders, he launched Capital FM for Global Radio in 2011 and was involved in the successful Cash for Kids Appeal, serving as chairman for two years.
With fundraising in his DNA, he was thrilled to join Sir Tom's team in 2015.
"I've never worked full-time in the third sector until now," he says, "and it's wonderful to be helping to turn round something with such a great ethos."
With big names including Gerard Butler, Jim Kerr, Thierry Henri, Annie Lennox and Kevin Bridges on board to help promote the Kiltwalks, Paul acknowledges a debt of gratitude.
"I love the way companies are coming forward to help. They know and trust Tom and it's a great thing to be involved with, very motivating," he enthuses.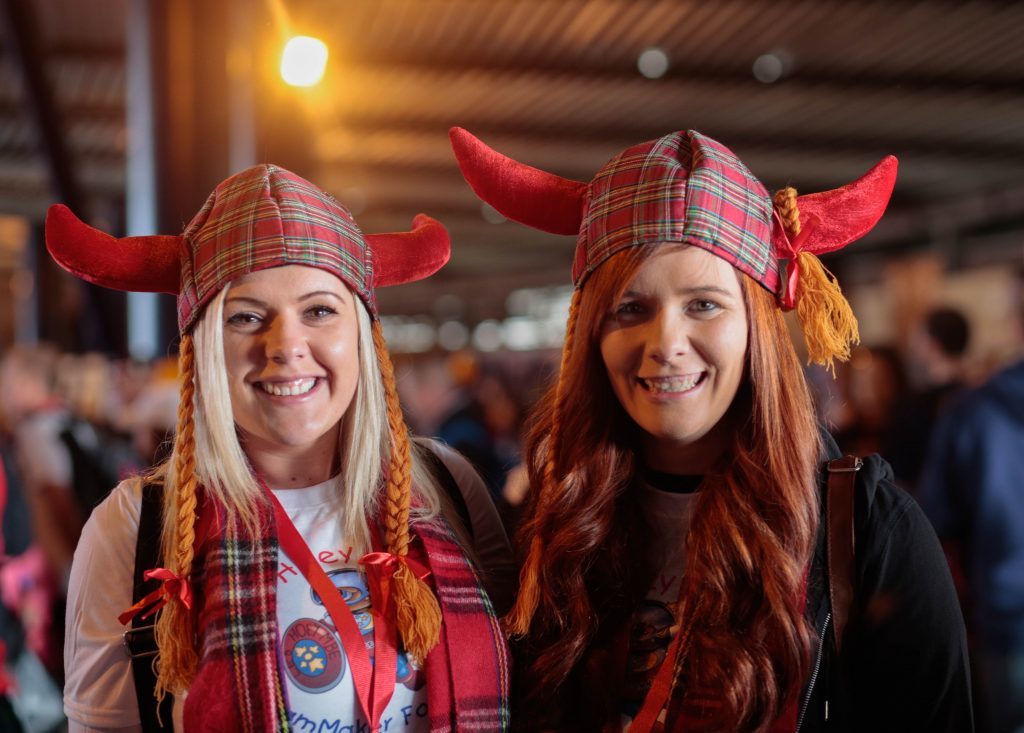 "Take That did a video alongside my dear friend Ross King encouraging people to take part in the Kiltwalk and RBS and Arnold Clark have been amazing to work with. In fact they've given us a Renault Clio to give away at the Dundee Kilt Walk."
Registration for the Dundee Kiltwalk, and the other Scottish venues, is open now at www.thekiltwalk.co.uk
For your entry fee, you will receive an entry ticket, a walker guide, a meal voucher, Kiltwalk finishers medal, snacks and refreshments throughout the route and full day and night of entertainment.
The event sees lots of corporate groups signing up as it's a good team-building exercise.
But mostly it's all about having fun. With pit stops offering snacks and drinks every three miles, there will also be a feast of entertainment from local talent along the route and at the finish.
Tips for taking on a Kiltwalk in style include wearing a kilt you know you will feel comfortable in and wearing a lighter kilt if you're doing the Mighty Stride.
Wearing a kilt isn't mandatory though and many folk like to don a touch of tartan somewhere else in their outfits.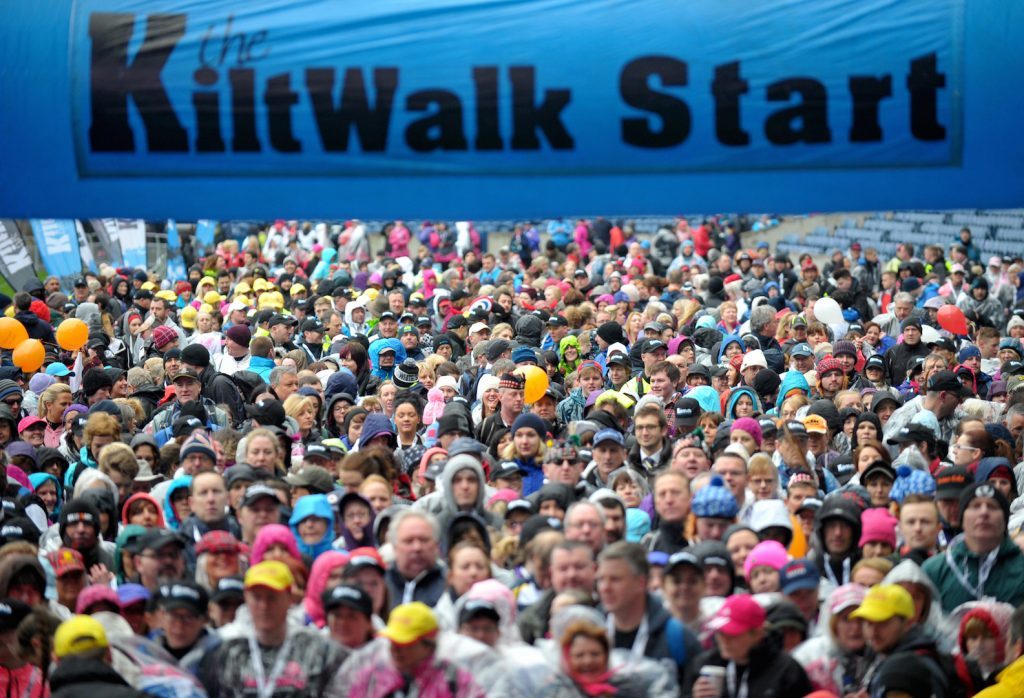 Walkers are encouraged to bring their four-legged friends on a lead and many pooches sport colourful tartan jackets or bandanas.
Look out for Tom and Paul at the start, middle and end of the walks.
"Please try it whether you want to do the Mighty Stride, the Big Stroll or the Wee Wander," urges Paul.
"We're hoping for at least 1000 walkers at Dundee so choose a charity you care about and come along to make lots of new friends and hear amazing and inspiring stories on the way.
"And remember – 110% of every penny raised goes to your choice of charity."
Registration for the Mighty Stride and the Big Stroll costs £31.65 per adult/child, while the Wee Wander is £12.66 for adults and £6.33 for children, with under fives free.