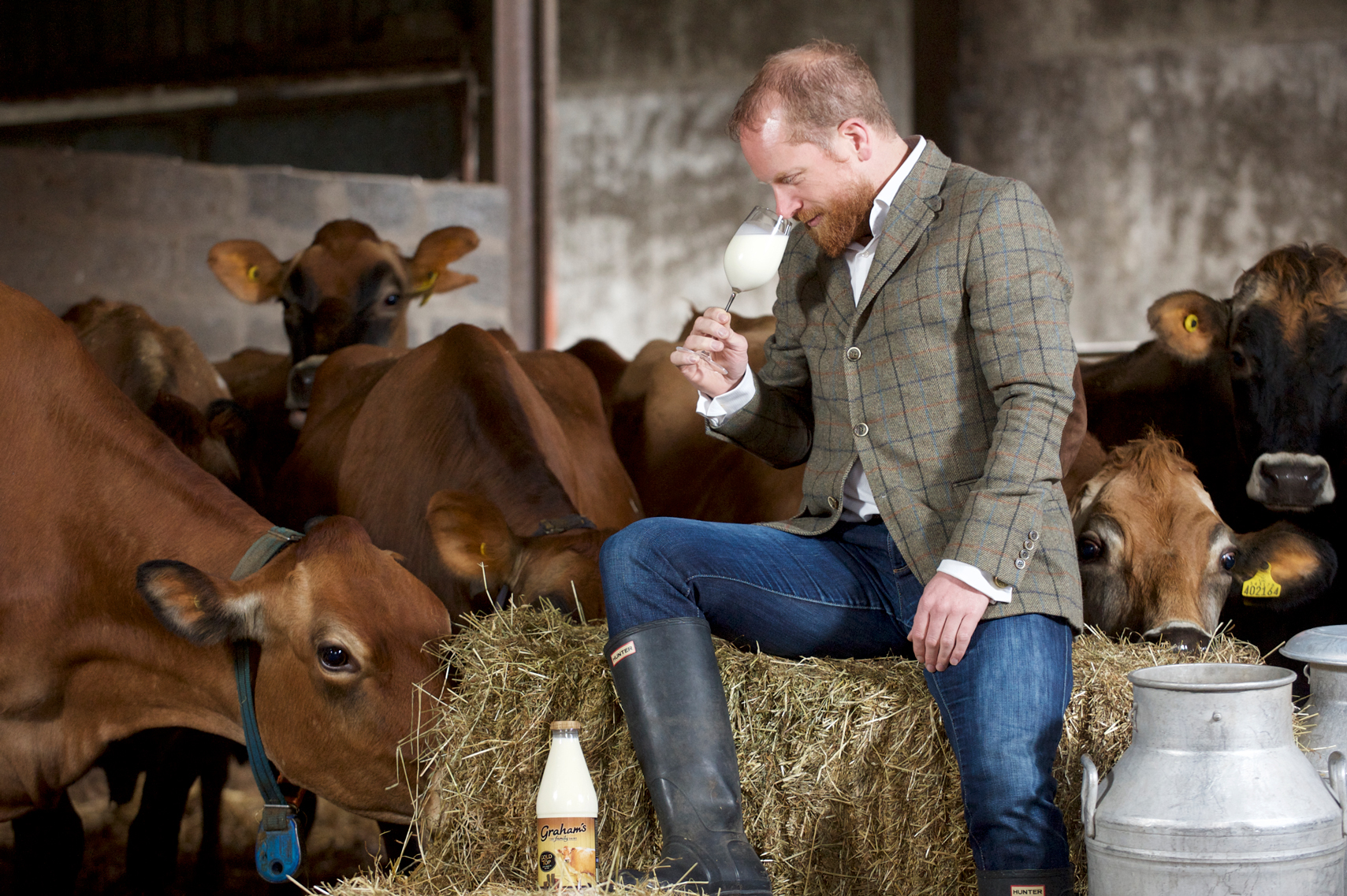 At first glance, the worlds of dairy farming and wine don't seem to have much in common. But magic happens when these worlds collide, as award-winning wine taster Doug Wood discovered.
Doug, founder of WoodWinters Wine and Whiskies in Bridge of Allan, takes up the story.
"While studying chemical engineering at Edinburgh University, I dipped my toe in the pool of wine buying," he explains. "Then, after two years working in Australia – where I spent more time in vineyards than chemical plants – my passion for wine really took off."
One day Doug got into conversation with Carol Graham of Graham's the Family Dairy and as they chatted, they started to wonder if there could be different tasting notes in each of the milks. Curiosity got the better of them and they set up a tasting session.
Now officially Graham's milk sommelier, Doug has sipped and swirled his way through five of the milks, applying his skills and techniques to pick out the unique scents and flavours in each.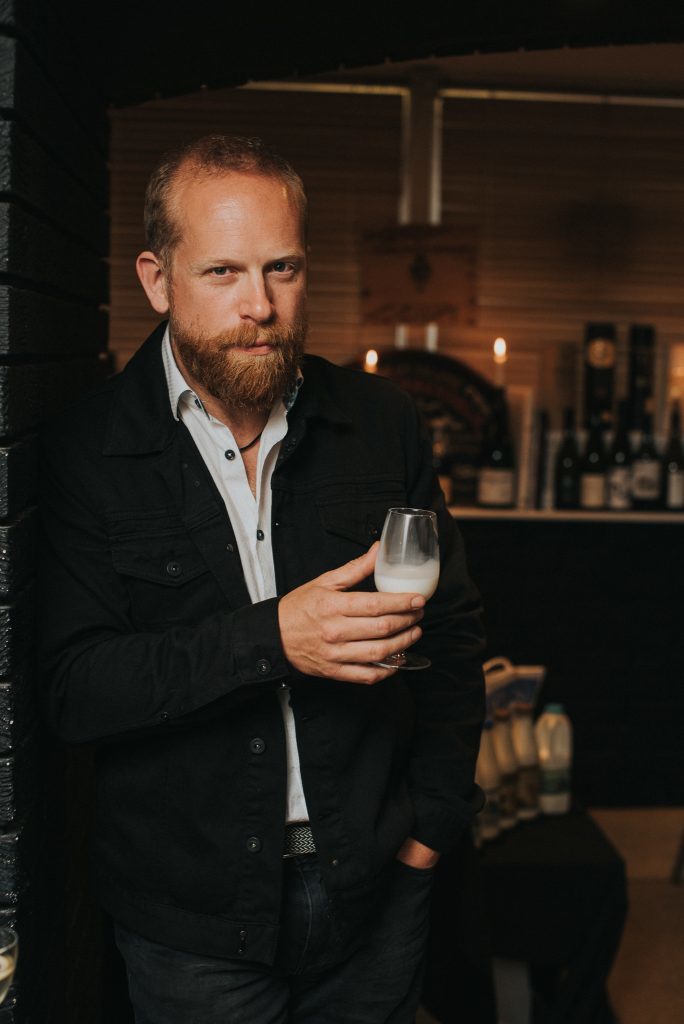 "Hopefully this is just the beginning," he says. "We want people to start to see milk in a different way – it's not just a quick supermarket purchase you buy to splash in your tea, it can be a luxury buy, a wholesome organic purchase, and there's a lot more to the humble glass of milk than people might think."
Graham's have their own herd of almost 300 beautiful Jerseys who graze in the lush pastures of Stirlingshire – each with their own first and second name. Starting off with 20 Jersey cows from Windsor, the Queen's own herd, they're now the jewel in the Graham's crown supplying the milk for their rich, creamy Gold range.
Much of the milk comes from around 10,000 black and white Friesians, homed by over 100 of the dairy's farming partners across Scotland.
"They're beautiful, strong and dependable cows and as Robert Graham Snr always says: 'Happy cows make happy milk' – at the end of the day, that's what it's all about," says Doug.
While Doug's experience to date has been with the complex scents and flavours in wine, his eyes have been opened to the tasting notes in the white stuff.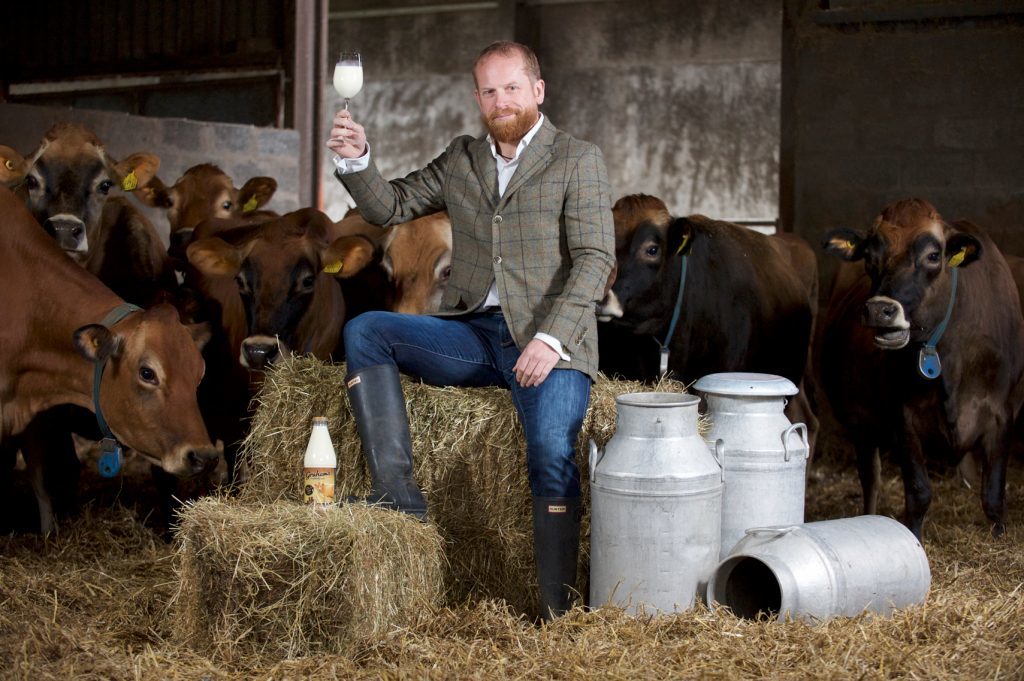 "It has been hugely rewarding and interesting. I'll never look at a glass of milk in the same way again, that's for sure," he smiles.
"I had to make my way through a lot of different dishes to pair them perfectly with our selection of milks, not great for the waistline but lots of fun," he continues. "Oh, and eating too many chocolate cookies to 'properly' taste each milk… an occupational hazard!"
As Doug tests each milk he notices the fat content and how it affects the different flavours.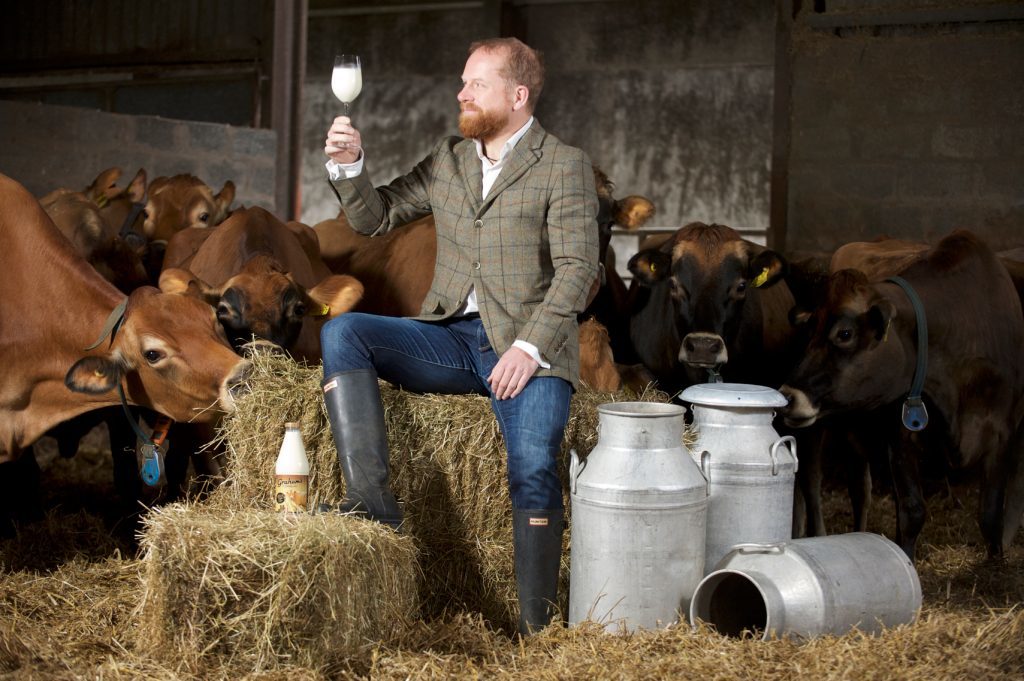 "Semi-skimmed has a lower fat content, giving a lighter taste with grassier, floral notes. Whereas milk from the Jersey cows has a delicious thick layer of cream at the top, is much smoother and carries bready, nuttier notes and even flavours of white chocolate," he explains.
And it looks like Doug has a pint-sized rival in the shape of mini milk sommelier Lily Stevenson, who helped him pick out the notes in each milk.
"At just six, Lily already has vast experience in tasting milk and the scents and flavours she could detect rivalled my expert nose," smiles Doug.
www.grahamsfamilydairy.com