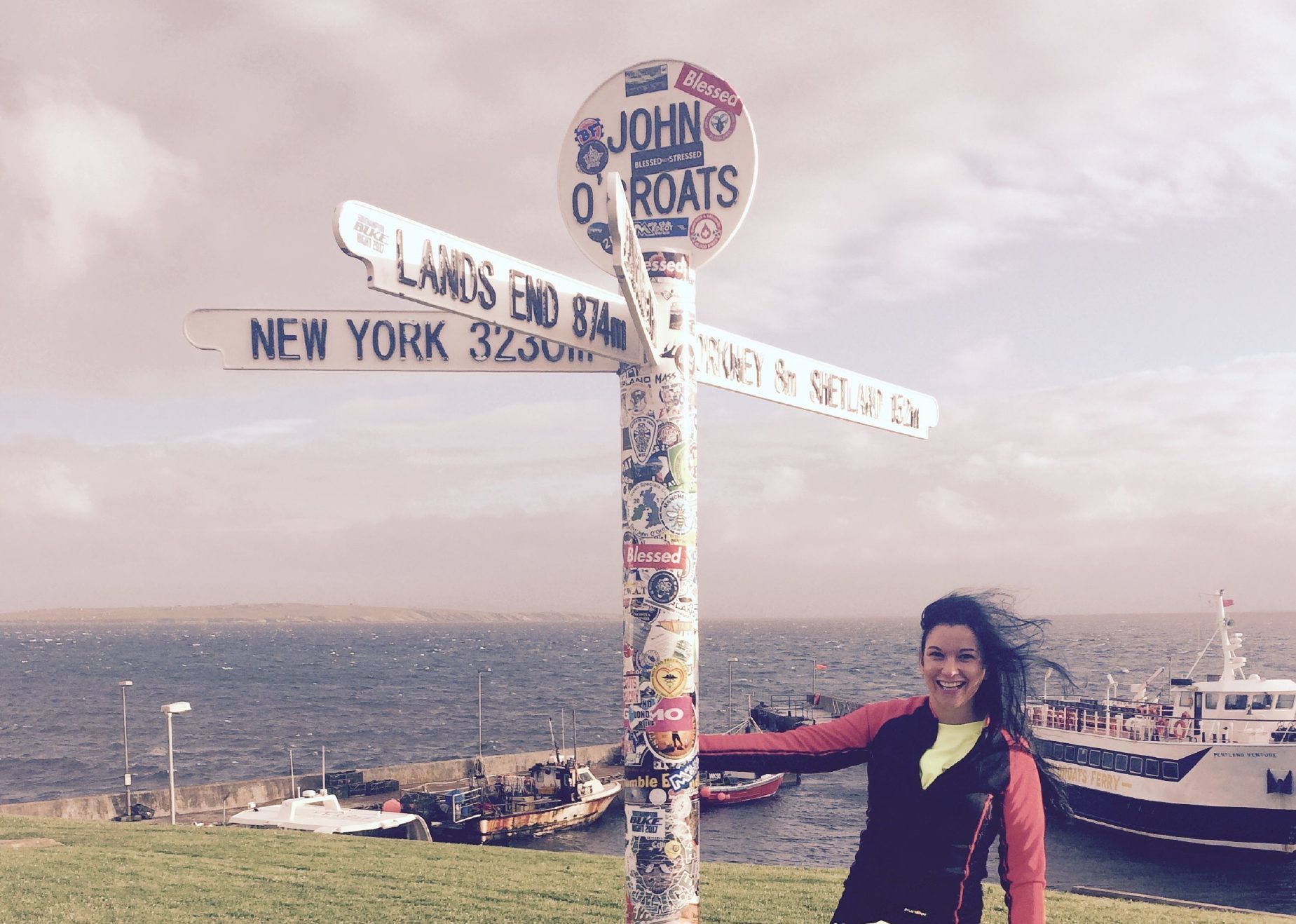 What do you do when the furthest you've ever cycled is 12 miles? You sign up to ride almost 1,000 miles from John O'Groats to Land's End of course.
Dundee model Elaine Harris (36) wanted to do something spectacular to raise money for children's charity Castelos Do Sal in West Africa. "I thought about some kind of aerial feat on high ropes but I didn't think people would sponsor me to do that," Elaine says. "So then I hit on the idea of a cycle ride over 14 days from John O'Groats to Land's End, a total of 927 miles, even though I've never done any cycling before."
Her plans to head off in early July didn't leave much time for training but she did manage to fit in a 12-mile cycle before she went.
"It almost killed me!" she recalls.
Nothing daunted, she left for Scotland's most northerly point on July 2, kitted out by World of Cycles in Broughty Ferry.
"They were fantastic – they sponsored the bike, the panniers and my clothing," she enthuses.
Elaine admits that the first four days were "horrendous".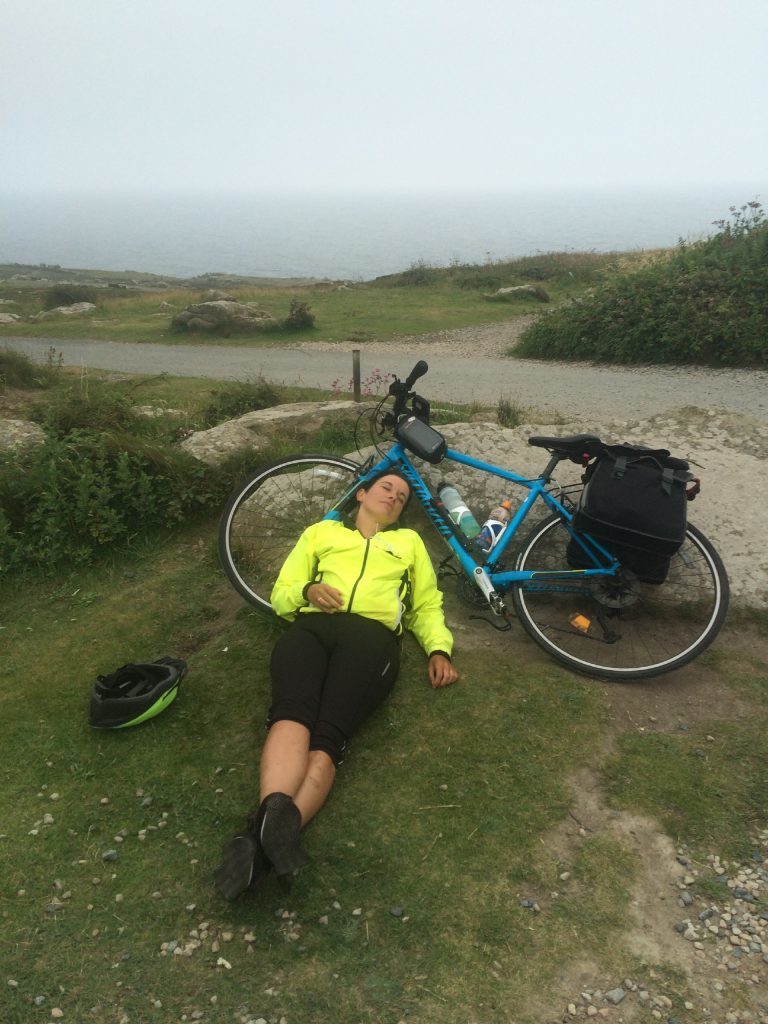 "My calf muscles were aching and seized up," she says. Cycling between nine and 15 hours a day, sometimes in Force 9 winds, Elaine set an alarm to go off every hour so she could stop for an energy drink and a protein bar. "Breaking the journey up like that was the only way for me to get through it," she explains.
A turning point came when she fell off her bike, skinning and bruising her legs. "I was so upset because I was exhausted but I didn't want to get behind with my schedule," she recalls. "But people at the Red Moss truck stop at Crawford Johns in Lanarkshire were amazing. One elderly man sprayed his arthritis spray on my calf muscles and the manager at the cafe gave me a pep talk."
Despite having to change her route here and there because of weather conditions, Elaine still cycled between 50 and 90 miles a day.
"People were posting videos of parts of my trip on my Facebook page to cheer me on, and that really kept me going," says Elaine. "I felt quite euphoric at the end of each day because I'd started out each morning wondering how I was physically going to manage it."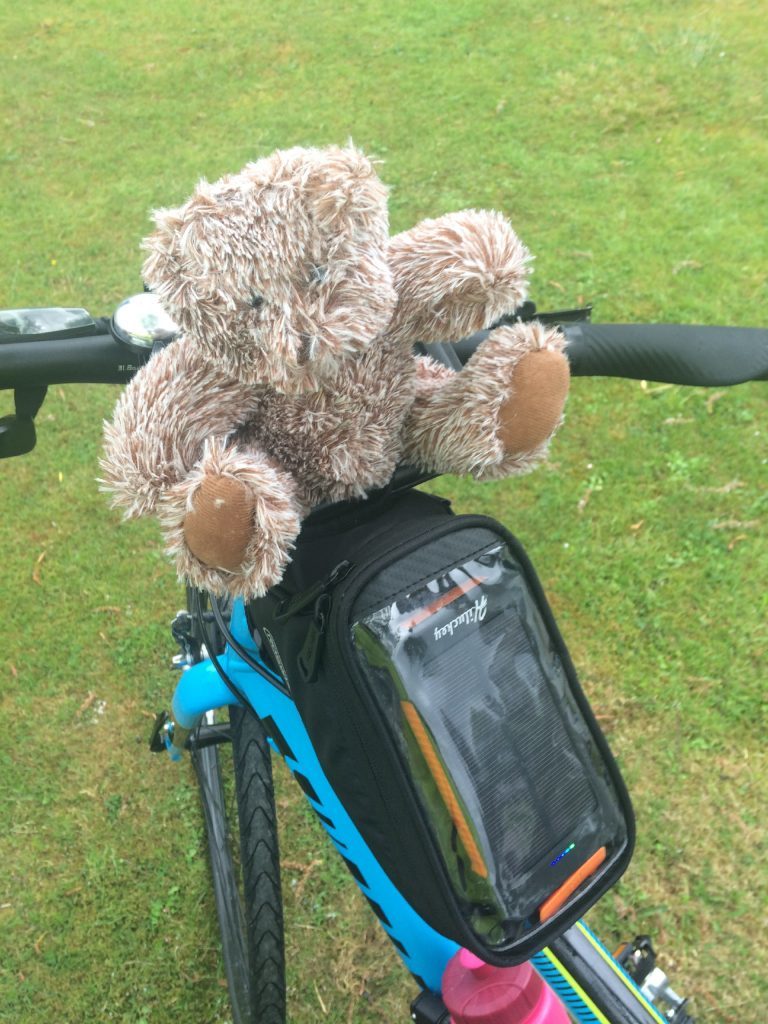 And she reveals that she had extra support from a furry companion, given to her by her four-year-old daughter Nina at the start of the ride. "Nina had two teddy bears called Hugs and Kisses and she gave me Hugs to take on the journey, saying: 'I'll be hugging my bear and thinking of you, and yours will be keeping your legs going, Mummy.' It was hard leaving her for two weeks as we've never been apart before."
As she cycled through wind, rain and sunshine, almost giving up on numerous occasions, the thought of the children at Castelos Do Sal spurred her on.
"The kids at the charity kept me going by sending motivational videos," recalls Elaine with a smile.
Elaine, who was a finalist in the Top Model competition and now splits her time between the catwalk and charity work, first started fundraising for Castelos Do Sal at Christmas, making a present run for the children, and has since made another trip.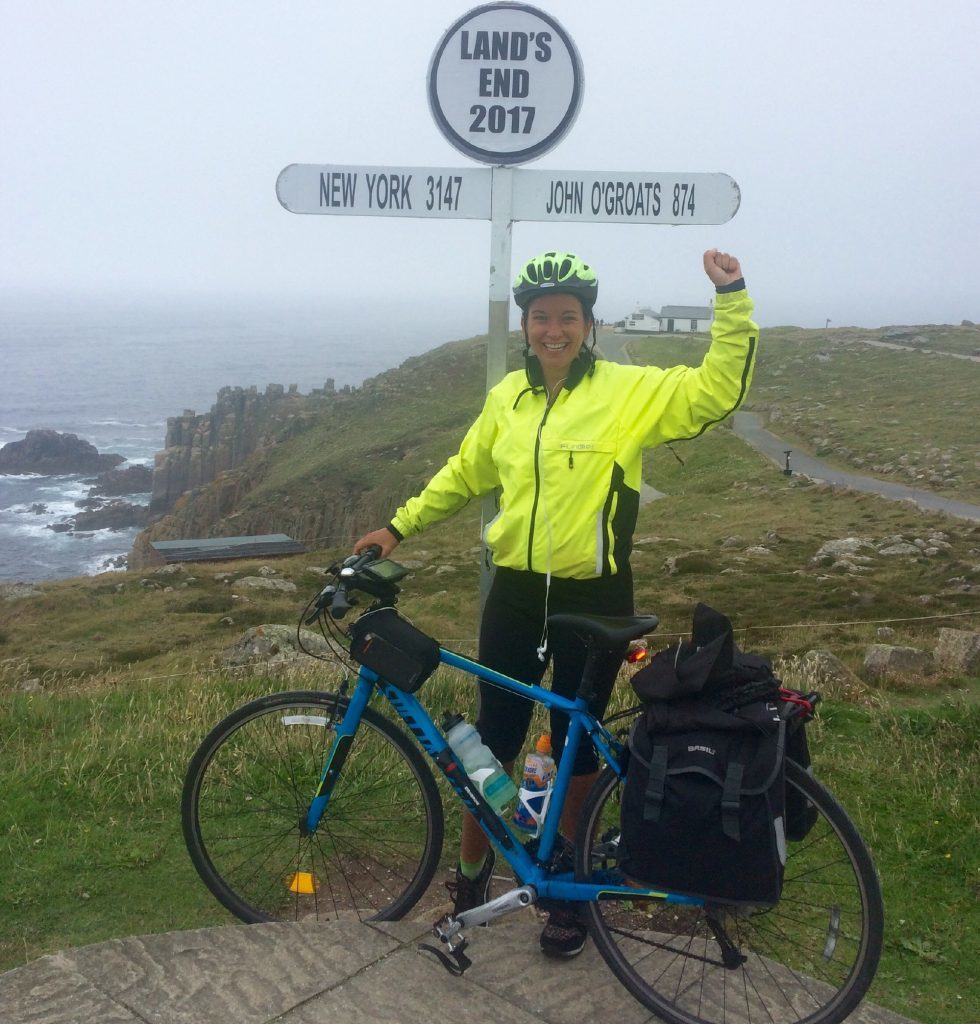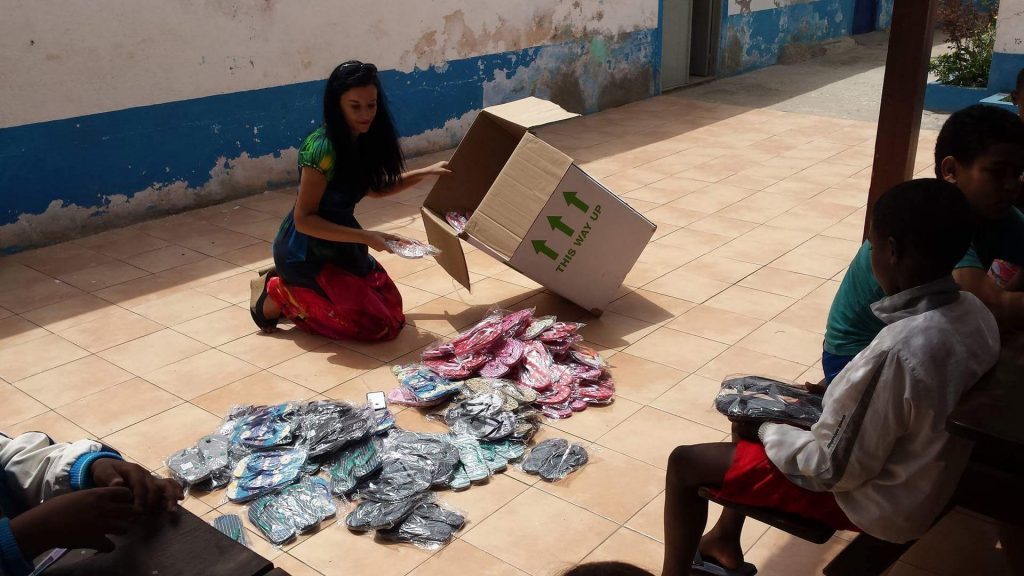 "I used to live in the Cape Verde islands and I return at least once every year," says Elaine.
"On my first trip after having Nina, I found out about the charity and for the next couple of trips I took out toothbrushes and toothpastes.
"Castelos Do Sal is a fantastic hard-working donation-run charity that helps 52 vulnerable kids aged between six and 12.
"It's a place where they can go for guidance, food, a wash and most of all where they can be safe," she continues.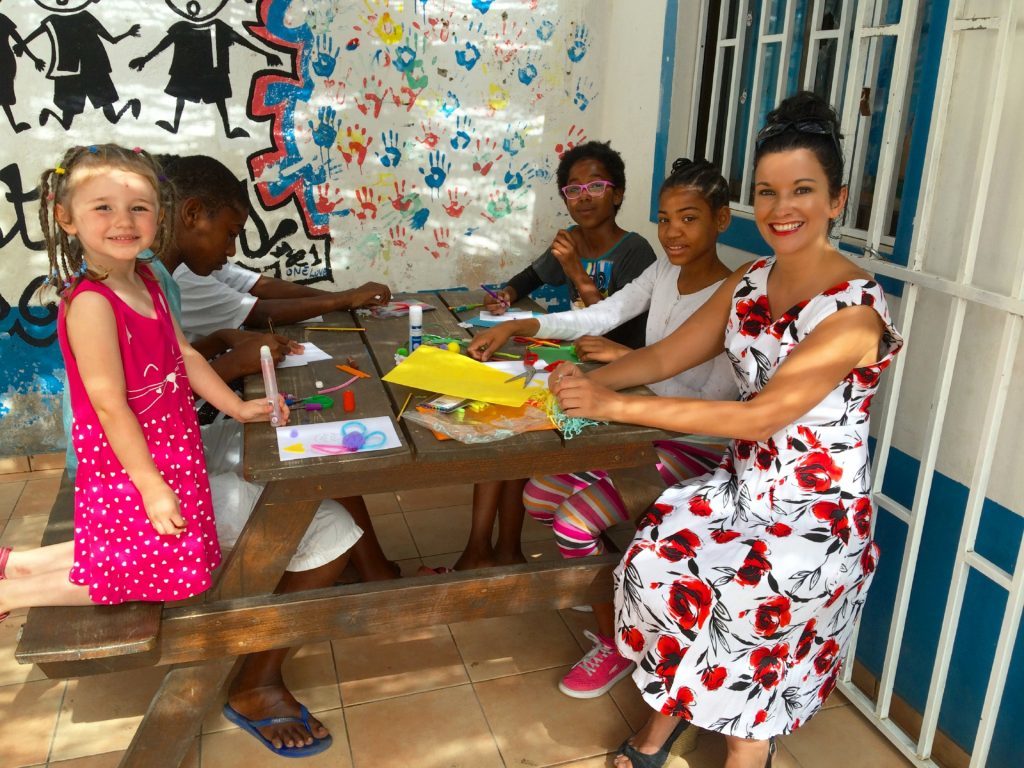 "I also found the project helped me teach my daughter that the world did not revolve around her and I felt she learned more about the true meaning of Christmas."
While Elaine was there she discovered the charity desperately needed very basic items like clothes and toothbrushes.
She ran a campaign through Facebook and also through Mattocks Primary School in Angus asking for money donations and clothes.
"The money goes such a long way," says Elaine. "A £5 donation can buy all the basics for one child and I'm amazed by people's generosity."
Finally making it to Land's End after two weeks on the road – and knowing she'd raised more than £2,500 to help bring a dentist and optician to Castelos Do Sol – was a moment she'll never forget.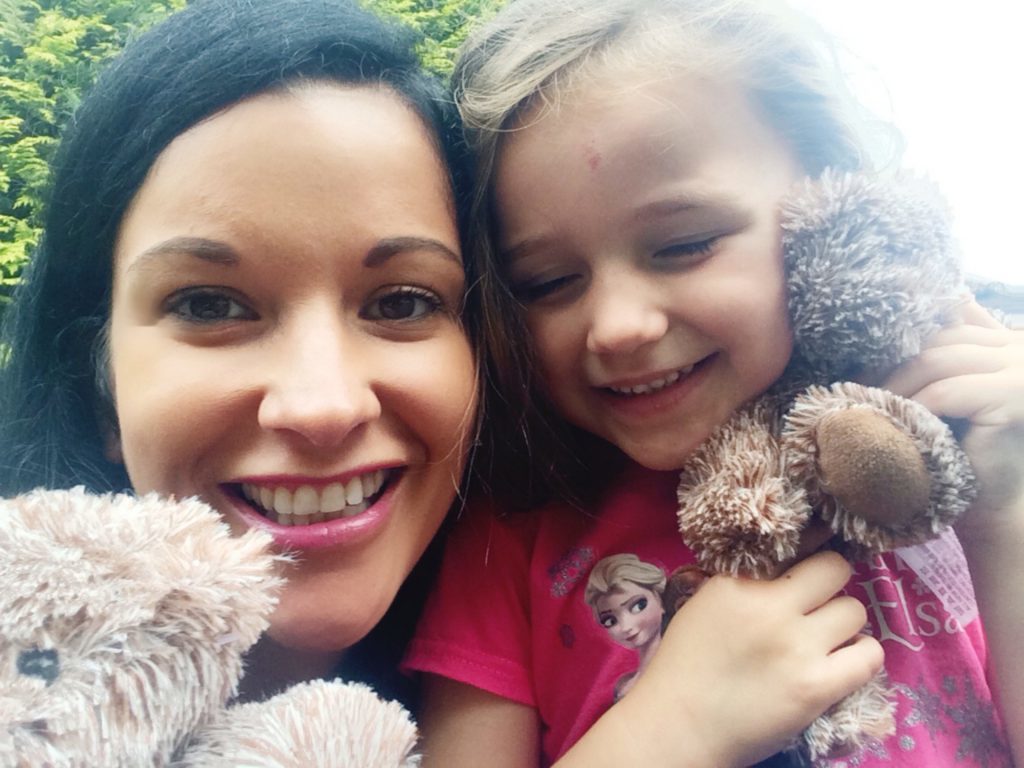 "I was so tired people must have thought I'd been drinking," she laughs. "The last 10 miles had been up and down, up and down and I was slurring, tripping and looked like a drowned rat. When someone said: 'I'll get you a hot toddy, they were the best words I'd ever heard.
"The first thing I did was update Facebook to let everyone know I was alive. More than 10,000 people followed my journey – I was totally bowled over by their reactions and support.
"It took a while for it to sink in that I'd actually done it and I didn't have to get up a 5am the next morning to pack and get back on the bike."
Elaine's target was £3,000 and so far she has raised almost £2,700, with money still coming in.
But she's not promising to get back on a bike any time soon. "I'm so glad I did it but I'm not sure if I'll ever go on a bike again. But there will definitely be another challenge," she promises.
You can follow Elaine's journey at www.facebook.com/ElaineHarrisPortfolio
If you would like to make a donation visit www.justgiving.com/crowdfunding/Cycleforcapeverde