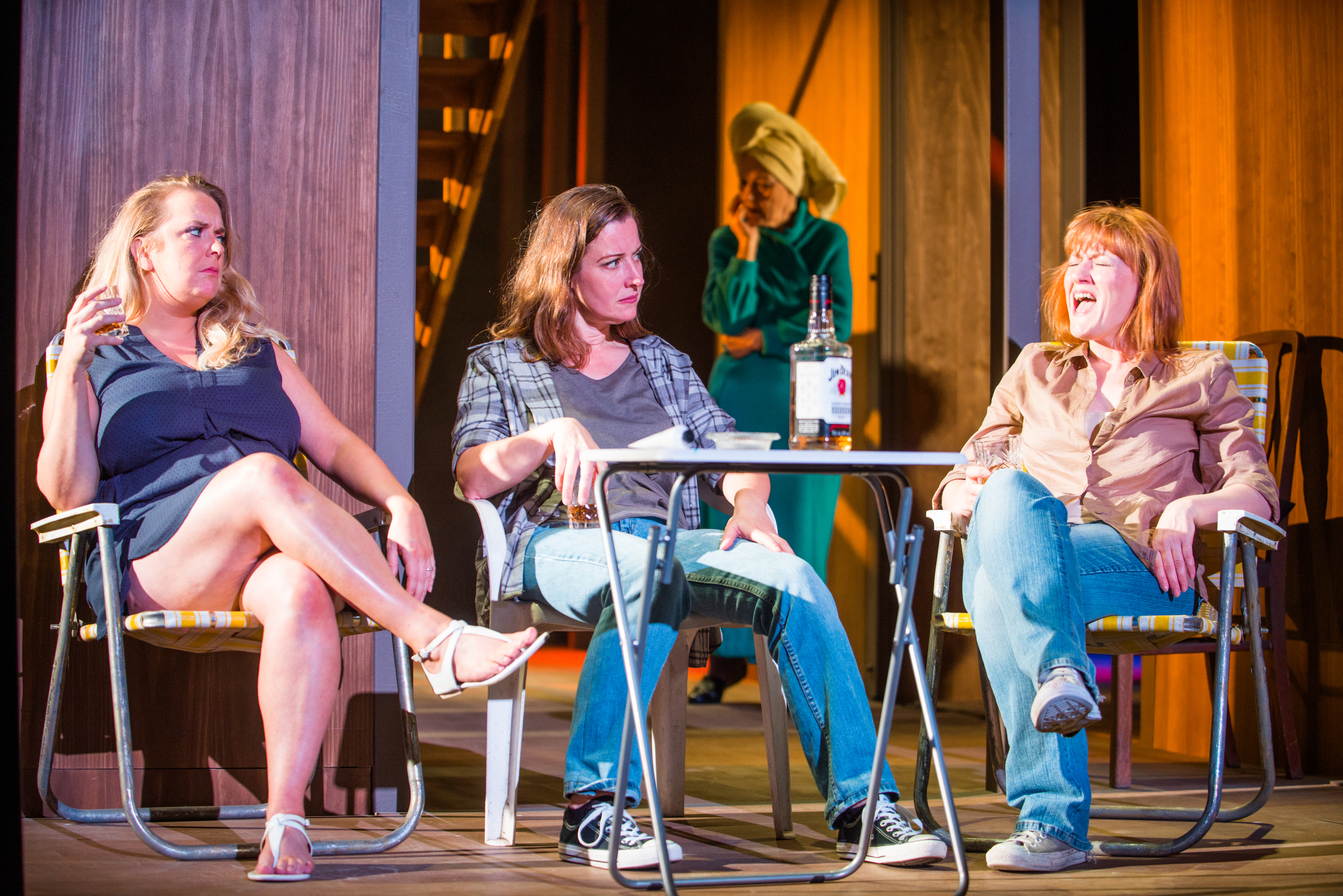 Gather all the members of any family together in one house and there's bound to be friction. Turn up the heat a notch or two and there may even be fireworks.
Explosive is the perfect description of the Weston family's reunion in Dundee Rep's production of Tracy Letts' epic play, August: Osage County.
It is the first time that the dark comedic show has ever been performed on a Scottish stage or by a UK cast, making it an ambitious debut project for new Artistic Director, Andrew Panton.
Set during a blistering hot summer in Oklahoma the play centres around acid tongued Violet Weston, played by Ann Louise Ross, whose alcoholic husband Beverly, played by John Buick, has mysteriously gone missing. When her sister and three daughters  flock to her side, along with their respective broods, it's only a matter of time before home truths are aired and family secrets and lies are uncovered.
Filled with sharp witty dialogue, this mesmerising play is dripping with a glorious black humour that had the audience roaring with laughter. While the male actors do a fantastic job, it is the women that absolutely steal the show. Angela Darcy is hilarious as the delightfully dippy Karen, Beth Marshall, sympathetic as Ivy and Emily Winter is captivating as eldest sister Barbara, who is struggling not become her mother's daughter.
But it is Ross who makes this production with her electrifying portrayal of the feisty, foul-mouthed, terrifying head of the family.
With all the play's tragedy and drama unfolding within the family home, it's only right that the Weston's country estate should be a character in its own right. The impressive, revolving set helps build on the already tense and claustrophobic atmosphere that's been skilfully created by Dundee Rep Ensemble.
Intense, deeply moving and hysterically funny, August: Osage County is a tremendously powerful production that packs a hell of a punch. Miss it at your peril.
August: Osage County runs at Dundee Rep until September 16