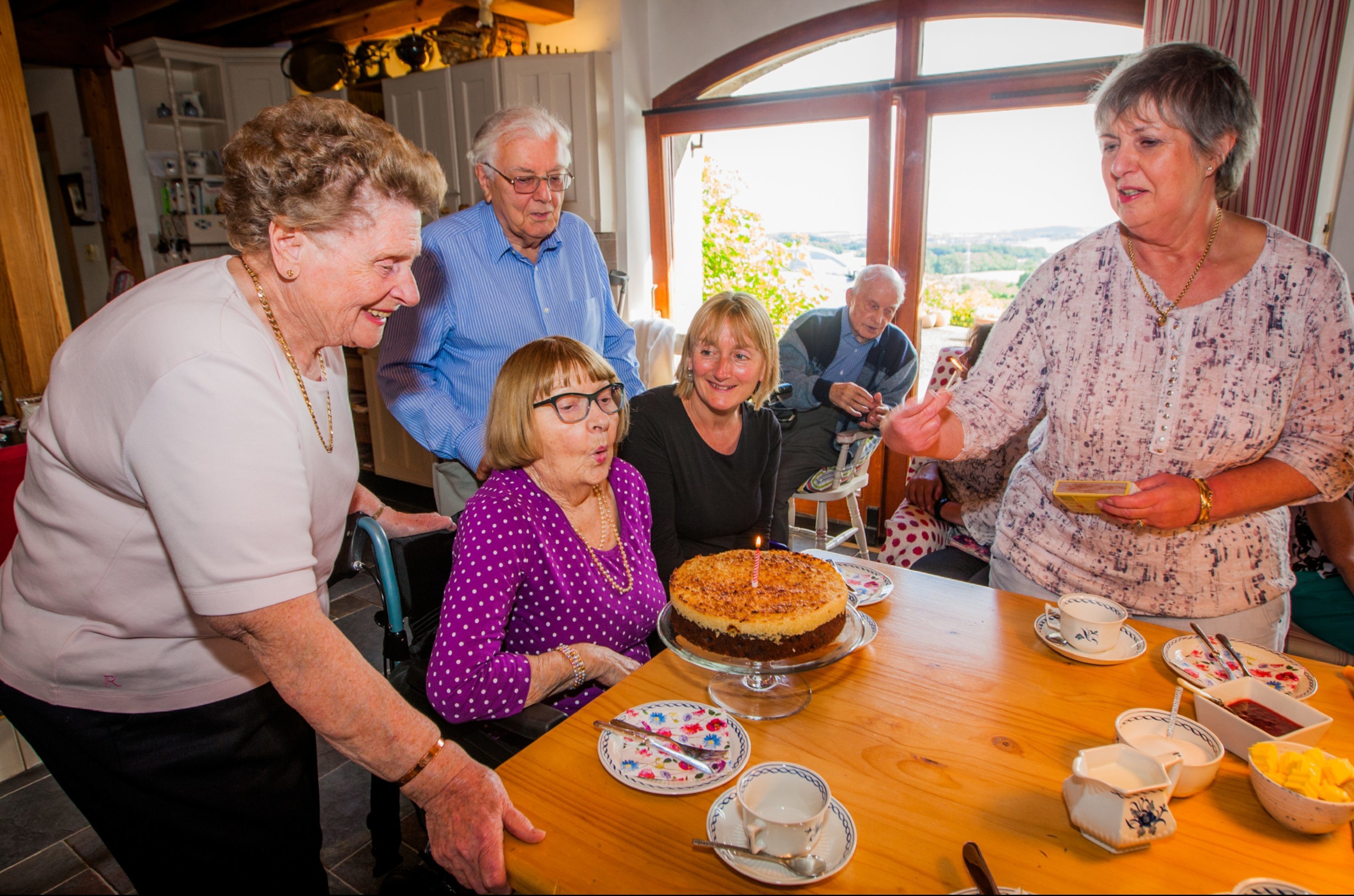 Hundreds of elderly people are at risk of loneliness and isolation but thank to volunteers like Shirley McEwan, a simple tea party offers a vital lifeline.
Shirley McEwan is living proof that age is all in the mind. The retired GP, who is in her 80s, is a volunteer with Contact the Elderly, a charity that organises monthly Sunday afternoon tea parties for older people who live alone.
Caring has always been in Shirley's nature. Born and brought up in Perth, she studied medicine at St Andrews University before working in general practice. She worked full time until she was 72 and, with a special interest in research into diabetes and cardiovascular disease, also founded Scottish Heart and Arterial Disease Risk Prevention (SHARP), a medical charity based at Ninewells Hospital.
"I  also cared for a close friend who was ill for many years," says Shirley. "She lived with me for a long time so I had the house adapted for her.
"When my friend died, for the first time I wasn't a full-time carer. Then someone told me about Contact the Elderly and initially I became a driver, taking people who were isolated and struggling on their own, to parties," she continues.
"But what the Dundee group really needed was a coordinator – so I took on that role 10 years ago and got things up and running so that we had a lot more hosts and drivers for the parties."
Today there are around 700 branches of Contact the Elderly in the UK and the key to each and every one is personal contact.
"The hardest part is getting people referred to us because if they're isolated they're not going to hear about us," Shirley points out. "Some of them are so cut off from social life that they wouldn't be able to take the initiative, although women are more likely to come to a group than men. Every coordinator says they know there are lots of very lonely people out there but we just can't find them."
But despite that, Shirley – who was nominated for this year's Volunteer Awards – is also honorary president of Dundee Age Concern – knows the charity is providing something that's badly needed. "Some of them might see a home help for just an hour a week and nobody else, so meeting people is an integral part of the parties," she says. "The groups we have here have all got to know each other well and made new friends – you can see them get increasingly animated as the afternoon goes on. They all have amazing stories and have lived such full lives with wonderful tales to tell."
The parties last around two and a half hours and the hostess will provide a lavish spread of sandwiches, sausage rolls and cakes – any leftovers get taken home in party bags by the guests. Sometimes a member of the host's family will provide some entertainment but really all you need is a downstairs loo, no trailing flexes, no more than two steps up to the front door – and a big tea pot.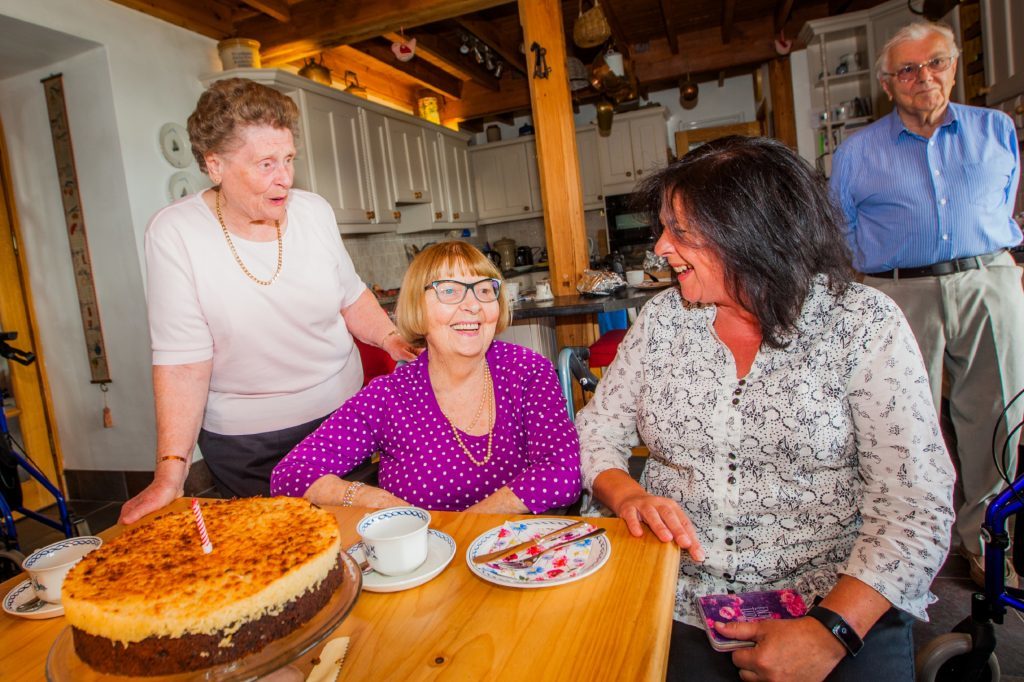 Back in the 1970s, Shirley ran a children's choir and over the last few years some of them have been in touch as adults, helping at the parties by singing and acting as drivers or hostesses.
But the elderly guests aren't the only ones to benefit from the meetings. "The volunteers all find it so enjoyable and gain so much from being able to do their bit," says Shirley.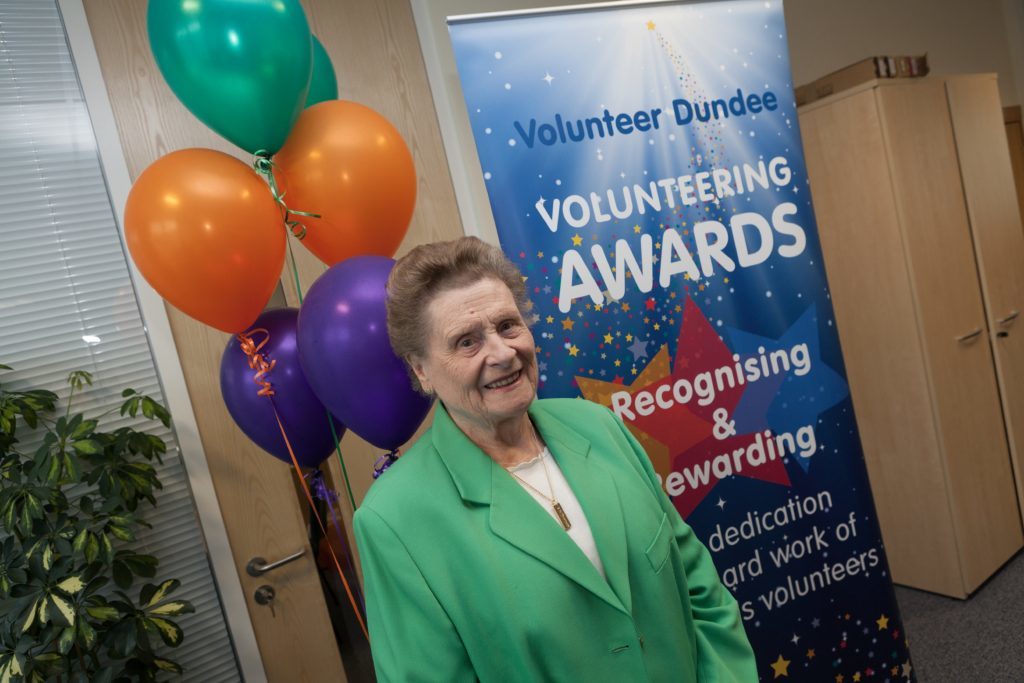 "The funny thing is I've never seen myself as a volunteer, I've just done what needed to be done."
To find out more, contact Lorna Dunbar, support officer, PO Box 7659, Perth PH2 1HH or email lorna.dunbar@contact the elderly.org.uk