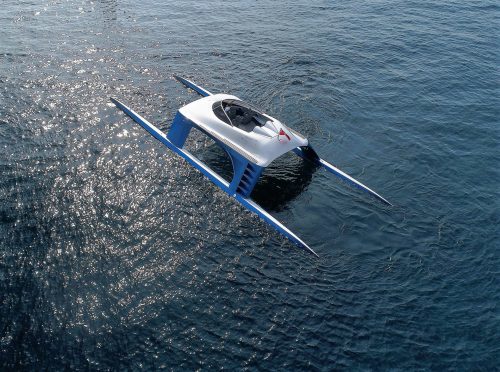 Dundee model Elaine Harris has recently returned from a photo shoot in Monaco for the launch of a revolutionary new super glider yacht – the prototype SS18  The Spirit of M.
"It is amazing to be the face of such a revolutionary project, to have watched the yacht build go through its different stages and to be there at its launch at the most prestigious yacht show in Monaco," says Elaine.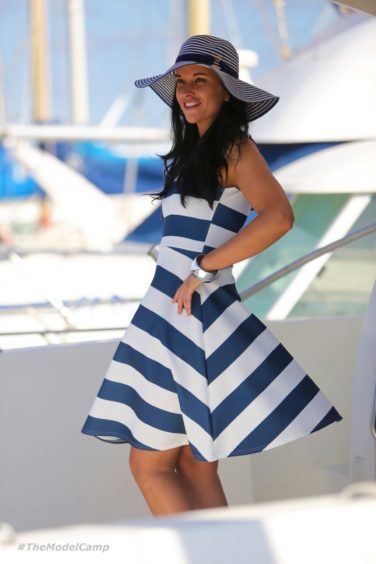 "With a tag line of 'To get you from Cannes to Monaco in half the time without spilling your champagne', no one has ever seen a yacht like this before – it is double the speed of other super-yachts, double the stability and double the fuel efficiency. Along with its futuristic looks, it caused quite a stir and Monaco which is famed for its rich and famous was the perfect location for it.
"I definitely enjoyed the glitz and glamour of the French Riviera and I'm really looking forward to next year where I will out in lots of other exotic locations along with the next yacht in the series 'The Limousine,' Elaine continues.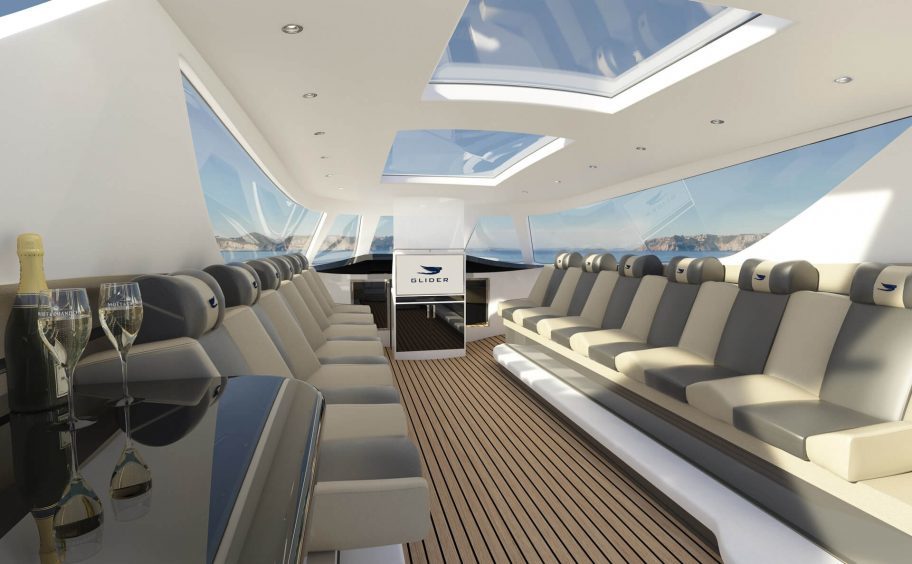 "Because it's so groundbreaking, it caused quite a stir in Monaco. It's a British company and the boat was built in Southampton – the brain child of Robert McCall who is half Scottish."
Specs of the SS18 The Spirit of M:
– It's fast (up to 56 knots)
– Smooth (it has wave piercing technology and cuts through the waves)
– It looks fab (All cutting edge technology along with futuristic looks)
– 18m x 3.5m
– Draft 0.4m
– Engines 4x Yamaha 300bhp supercharged petrol engines driving 2 thrust vectoring water jets  – total 1200 BHP!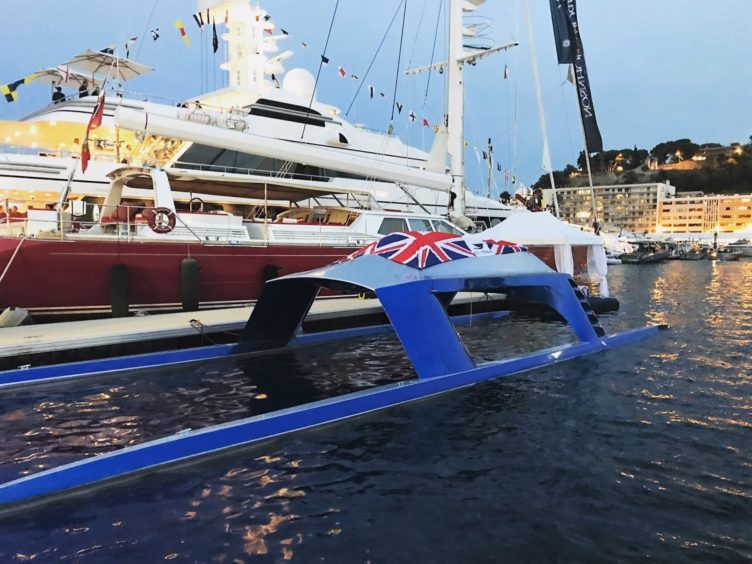 There is an option to have 2 x supercharged engines and 2 x turbines (HS18) which will be even faster with a top speed of 96 knots !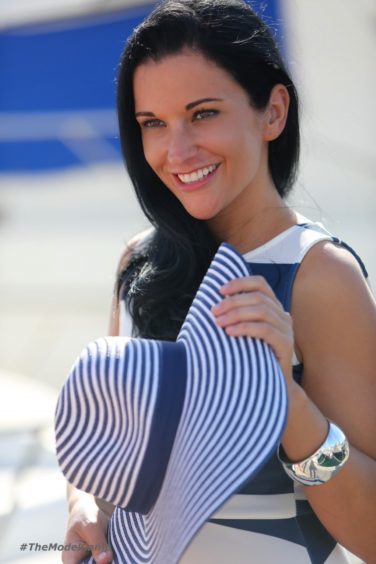 The SS18 is a day boat, it can take four people, a pilot and can even be beached. It has a price tag of £1 million.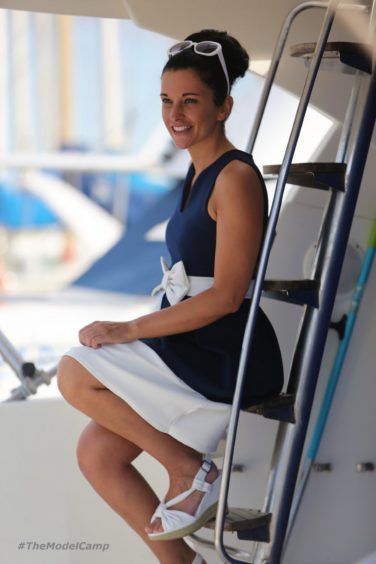 In December the Limousine (SL24) goes into production
– 24m x 6m
– Draft 0.65m
– Engines 4 x high speed common rail marine diesel
– Speed upto 56 knots
SLX24 with 2 x diesel engines and 2 x turbines – up to 76 knots
This yacht can take 12 guests, 2 crew, bathroom & kitchenette.