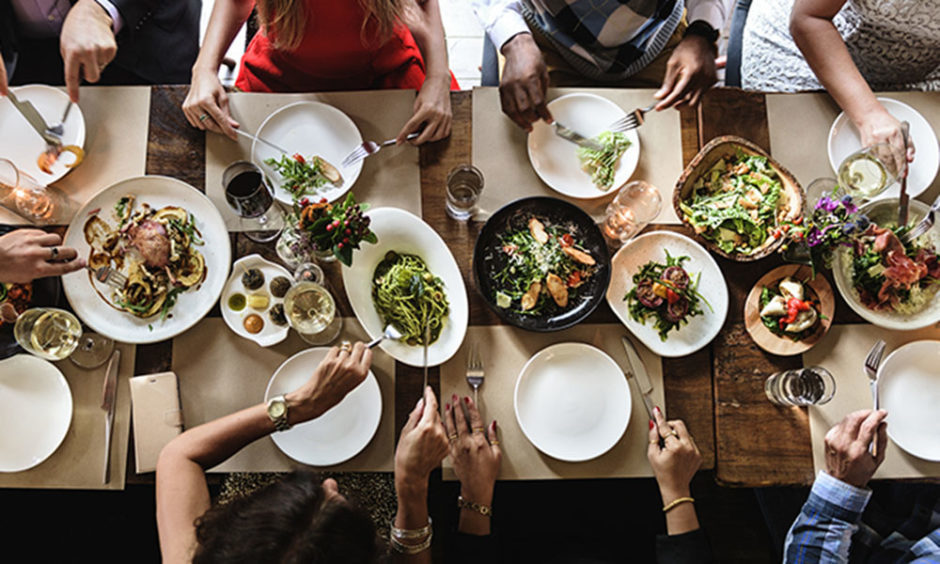 Nothing in for dinner? Fancy dining out for lunch this weekend? Or have you something to celebrate?
Whatever your dining dilemma, we have selected the best 5 places to head out to for a meal. So whether it's a simple bowl of soup or a three-courser, get your teeth into these…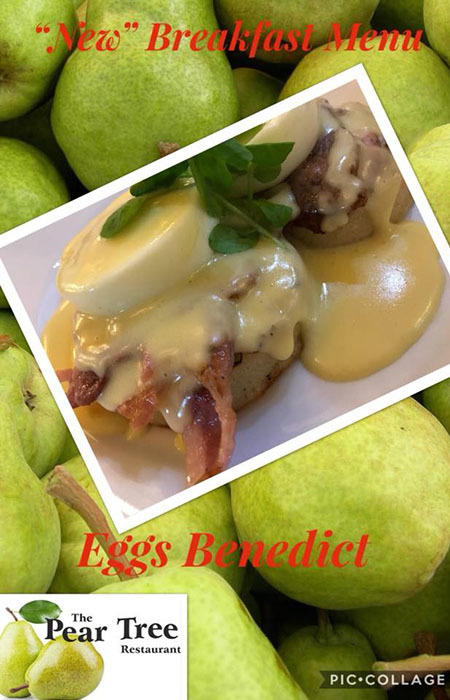 Pear Tree Restaurant is based at Auchterhouse Country Sports. We were recently voted as Scotland's Favourite Shooting Ground and 2nd in the UK! We were also voted for 2nd Best Breakfast in the UK!
We were taken over in February 2018 by the familiar face of Lee Whammond and his team. We are now serving breakfast, lunch, afternoon tea, high tea and dinner. We also offer a takeaway service.
Our award-winning breakfast has to be tried, so if you have not yet sampled it, or the range of food we have on offer, then come in and see us. You won't be disappointed! But don't just take our word for it – our customers think so too.
We are proud to have achieved a 4.5 rating out of 5 on popular online travel site, Trip Advisor. Here's what a couple of customers think about Pear Tree:
Great breakfasts
"Been there a few times recently. Excellent breakfasts and very reasonably priced. Service very good and a friendly bunch. Nice wee run out too."
Lovely High Tea
"Visited with wife and in-laws for high tea. Surrounds clean and homely- service was polite and friendly. Half portions available for the less hungry. Lasagne, pasta bake, macaroni and steak pie all excellent. Cakes and scones were homemade (or looked it) and were delicious. Unlimited tea and toast on offer. Better than other local high teas I've had recently in the Dundee/Birkhill area. Thank you."
To book, or to find out more, email: The Pear Tree Restaurant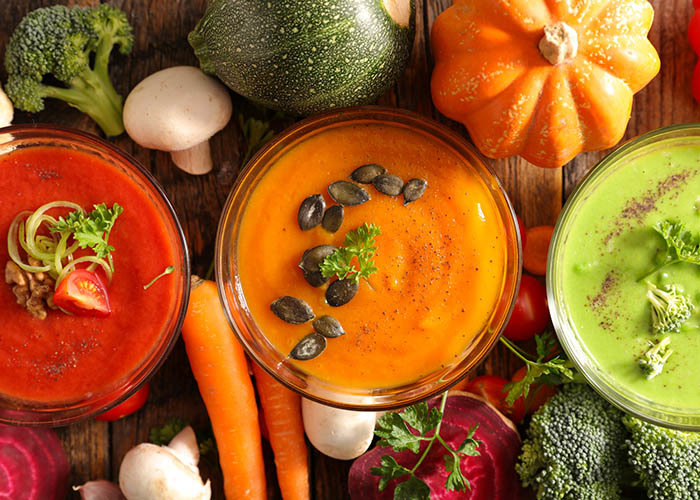 We are open Monday to Saturday 10am to 5pm and Sundays from 11am to 5pm.
We always have four soups on the menu every day and, as well as our extensive menu of toasties, sandwiches, paninis, baked potatoes, we also have between two and three specials every day.
Gluten free tray bakes, gluten free bread and a gluten free pudding (most of the time a fruit crumble) are also on the menu.
At Edzell, we also offer a gift shop and farm shop with locally sourced fruit and vegetables, jams and chutneys from Norma's Homemade.
Our clothing range which caters for mostly women comes from Joules, Lazy Jacks, Alice Collins, Grenouille and Toggi.
We do have a small range of men's and kids which also come from Joules, Lazy Jacks and Toggi (Men's & Ladies). For more information visit The Tweedie's Facebook page.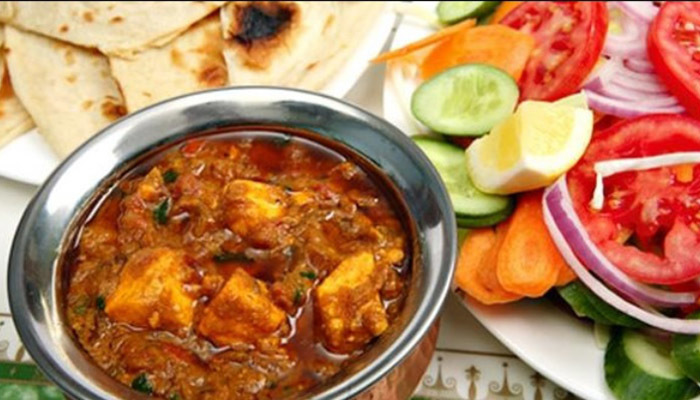 Using only the finest and freshest ingredients, Jahangir's talented chefs offer a wide and diverse menu packed with culinary delights for you to enjoy.
Choose an Indian or European dish from our extensive a la carte menu or come along for one of our popular Buffet Evenings (Friday and Sunday, 5-7pm) or Lunch Express (Monday to Saturday from 12-2.30pm). Or why not enjoy a High Tea (every day except Saturday from 2.30-7pm) at only £9.95 each?
Reserve at table by calling 01382 202022 or 01382 201054 or 01382 200355. Or why not take advantage of our takeaway service and enjoy your meal in the comfort of your own home?
Online ordering is so easy and available to all postcodes within five miles of our restaurant with fast home delivery to qualifying addresses. Find out if you qualify. Delivery charges apply.
Jahangir has been established for more than 30 years. To find out more about the deals on offer, visit Jahangir's website here.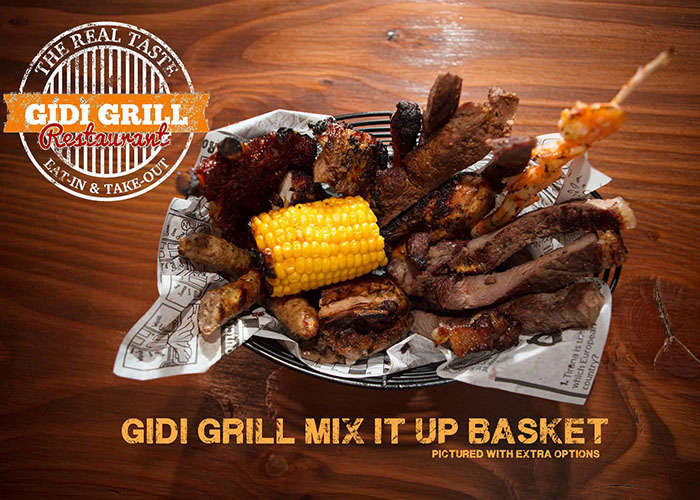 Gidi Grill is a grill restaurant fusing the most delicious sauces from all over the world with meats and seafood cooked over a Josper charcoal grill with a great selection of sides in a warm and beautiful setting.
All food is cooked fresh from top quality produce supplied by local businesses, and you can eat in or take out. Will you order the mouth-watering Meat Basket from the dinner menu? And what about our famous City Quay Nachos Supreme as a starter?
Gidi Grill is proud to offer excellent customer service and affordable prices.
It's a popular choice for food fans; here is what some of them are saying about their recent visits to Gidi Grill: "Perfectly grilled good packing with flavours, you won't find anywhere else in Dundee and the cocktails were deliciously fresh and fruity".
Another said: "Lovely ambience, food was very tasty. Staff very attentive and courteous."
For more information, visit Gidi Grill's Facebook page, or call 01382 228638.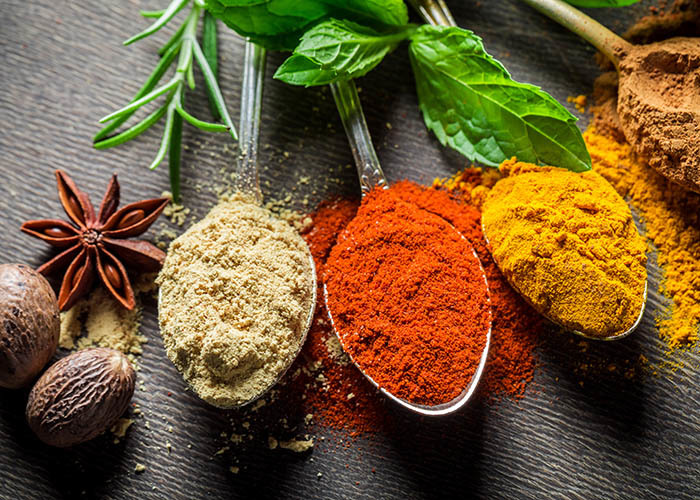 Ask a Dundonian for a recommendation about the best Indian restaurants in Dundee and the chances are they will mention 'Cinnamon'.
This city centre restaurant, in the Main Street, is synonymous with tasty Indian cuisine where diners enjoy "food always cooked to perfection". They serve an impressive menu with popular favourites as well as Chef Specialities. Will you opt for a Shashlic, Punjabi Masala, or a Patia?
Unlike some curry houses that serve dishes with generic thick sauces, the dishes here are  "recognisably individual", according to customers reviews.
This is a family-run restaurant that prides itself on good customer service, with very friendly staff, as well as its top quality food. It also offers a takeaway service.
So if you are looking for a tasty curry at a good price, opt for Cinnamon.
For more information visit Cinnamon's Facebook page or to book at table, call 01382 818281 (the restaurant opens at 5pm).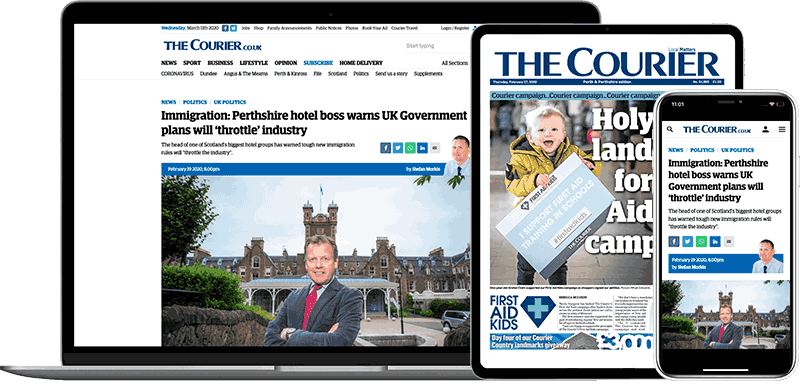 Help support quality local journalism … become a digital subscriber to The Courier
For as little as £5.99 a month you can access all of our content, including Premium articles.
Subscribe