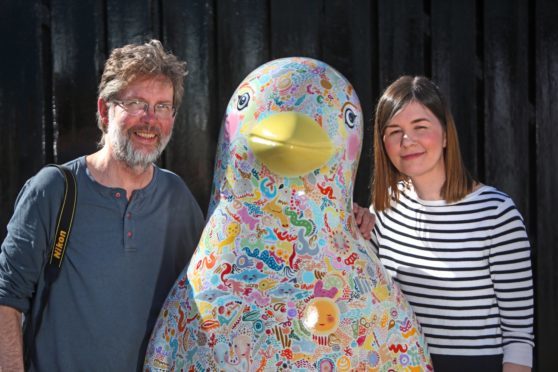 As today is World Penguin Day, we unveil a very special penguin sculpture ahead of Maggie's Penguin Parade.
When 80 penguins waddle into Dundee for the start of the Penguin Parade in June they will each have their own special story to tell in their role to raise vital funds for Maggie's Dundee.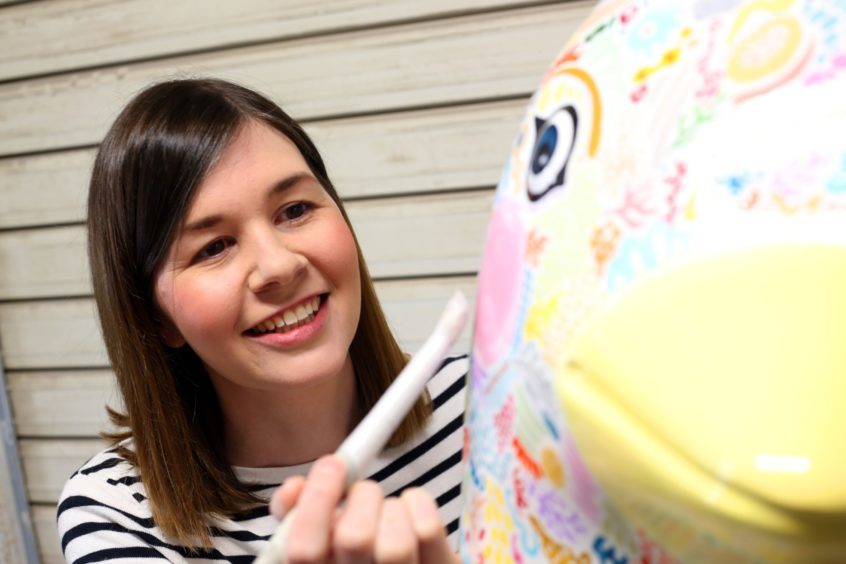 One particular penguin has a poignant back story and as today is World Penguin Day it's the perfect time to reveal it. When painter and designer Yvonne Stewart was  diagnosed with breast cancer in 2008, she began an emotional journey and her penguin, Cancer Care Penguin, charts that odyssey.
"The first part of my treatment was to have a mastectomy," recalls Yvonne, who lives in the Fife village of Balmullo.
"I then had chemotherapy for around six months, followed by radiotherapy for four weeks.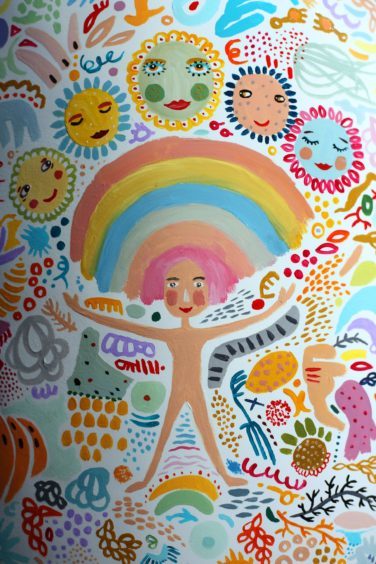 "It was during chemotherapy I turned to the Maggie's Centre. I had lost all my hair and my eyebrows and eyelashes were sparse," she continues.
"A nurse had told me Maggie's ran a workshop I could go on called Look Good, Feel Better and I would be with other people going through similar experiences to myself.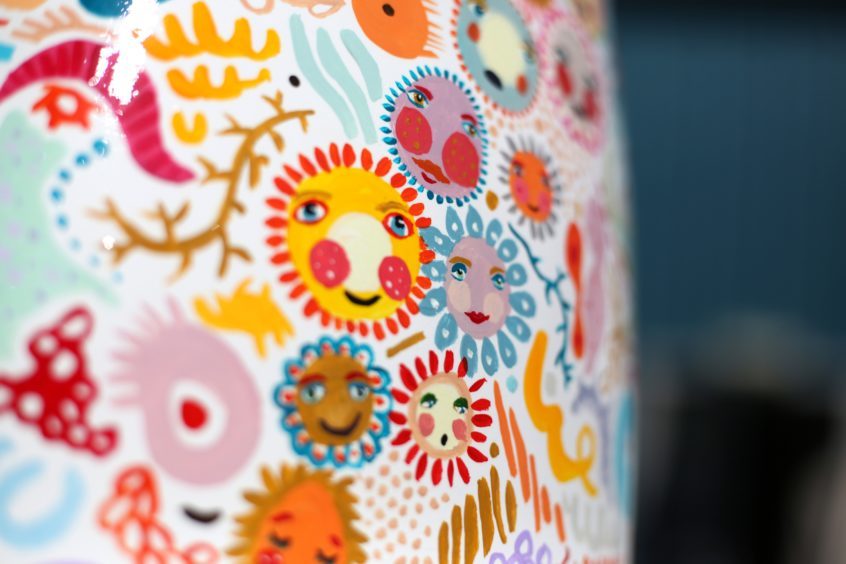 "During my treatment I had become quite withdrawn and the workshop did help me a lot. It was the first time that I'd chatted to other people going through cancer treatment. The people who ran the workshop were great and showed me how to apply my make-up to disguise the hair loss – you will notice my penguin has her eyebrows and eyelashes in place."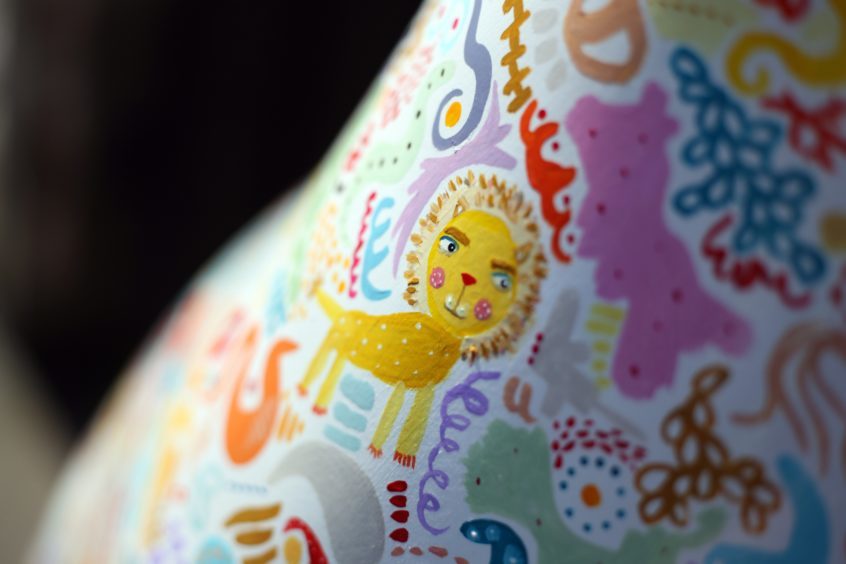 After Yvonne's radiotherapy ended she received various drug therapies and although she's still being treated now, it's likely she will finally finish all treatment in a year or so. Wanting to repay Maggie's for their support, she decided to paint a penguin to raise cash for them.
"In 2016 I saw the Oor Wullie Bucket Trail and I loved going round Dundee with my son spotting them all," she says.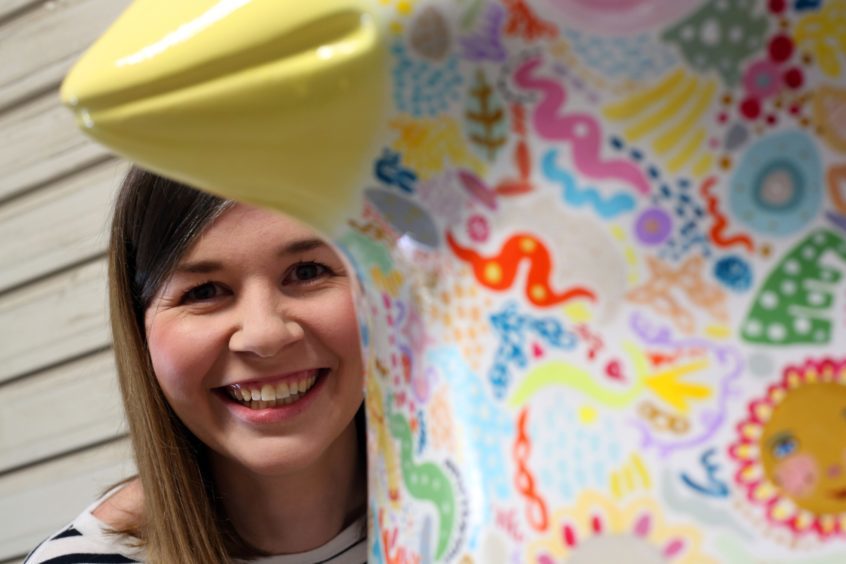 "I remember at the time thinking how much I would like to be involved with a project like that and because Maggie's is the only charity I've ever received support from it made it extra special to me to paint a penguin to help raise funds for them."
Yvonne's design is inspired by a hardy little penguin called the Korora or Fairy penguin – these birds are known for their strong family bond and their determination to survive when faced with adversity.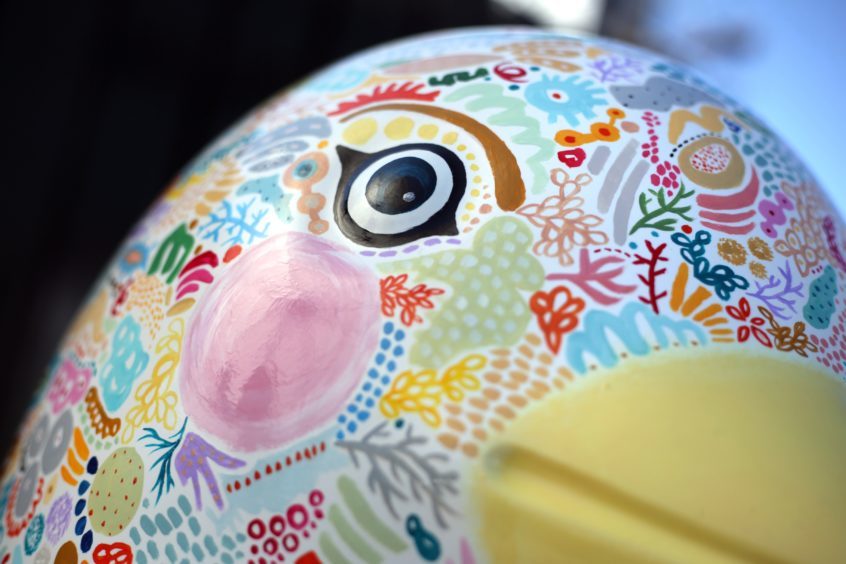 "The design is upbeat with lots of positive happy characters scattered throughout but it also warns to pay attention to changes in your body," says Yvonne.
"Located at the right breast of the penguin you will find two unsavoury creatures which represent the tumours from my own cancer journey. This penguin represents the emotional 'Cancer Care' journey we all face at some point in our lives, either ourselves or through our loved ones.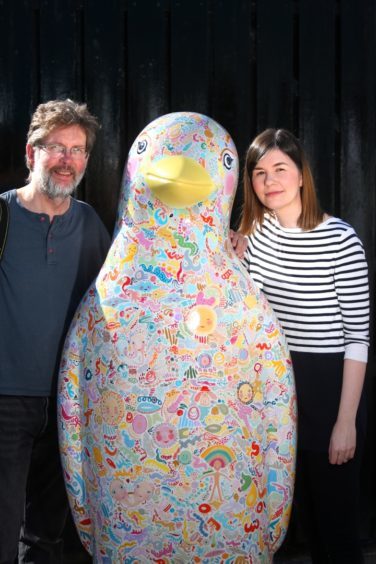 "It was great seeing the design come to life with each little area I completed," she smiles.
Yvonne hopes World Penguin Day will raise awareness in several ways.
"As well as celebrating the beauty and grace of these magnificent birds, it also highlights the threat of climate change to these magnificent birds," she says.
"I hope local people seeking information on these wonderful birds will come across Maggie's and the Penguin Parade. Maggie's centres offer practical, social and emotional support to those with cancer, undergoing cancer treatment and their families."
One person who is especially in tune with Yvonne's cancer story is Dr Rod Mountain, a specialist in head and neck cancer. Rod explains how he became involved with the Penguin Parade.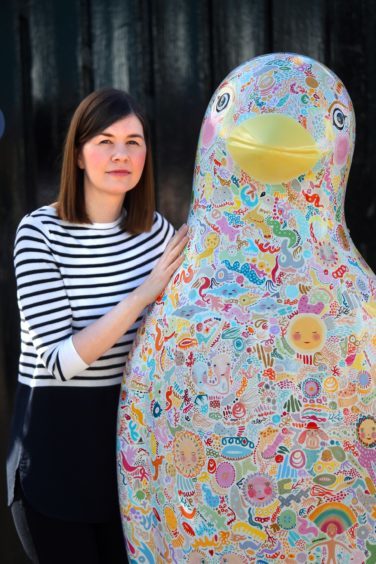 "Over many years I have worked together with the team at the Ninewells Maggie's Centre and in 2016 I helped fundraise for the Oor Wullie campaign, raising funds for the new children's operating theatres," he says.
"Together with a few members of NHS staff, I decided to sponsor a penguin and call it a Cancer Care Penguin, the emphasis being on the word Care and the fantastic care provided by the Maggie's centres.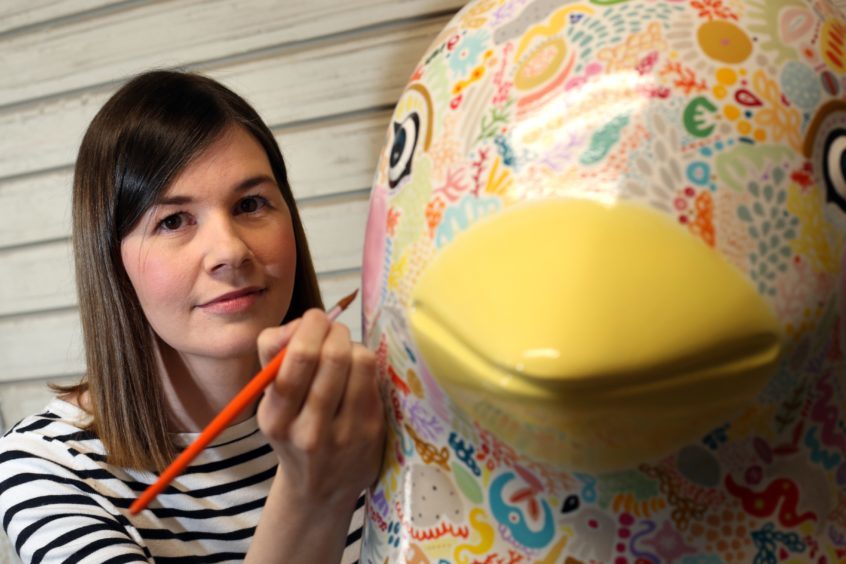 "Cancer changes lives in an instant and introduces a frightening new journey and affects all of us, either as patients, family members, carers or as healthcare workers.
"We were looking for a penguin with a human-centred theme, linked to cancer," he continues. "Yvonne's personal cancer story, her journey and her artwork immediately caught our attention and hence we chose her work."
Rod hopes that World Penguin Day will raise the profile of Maggie's Centres.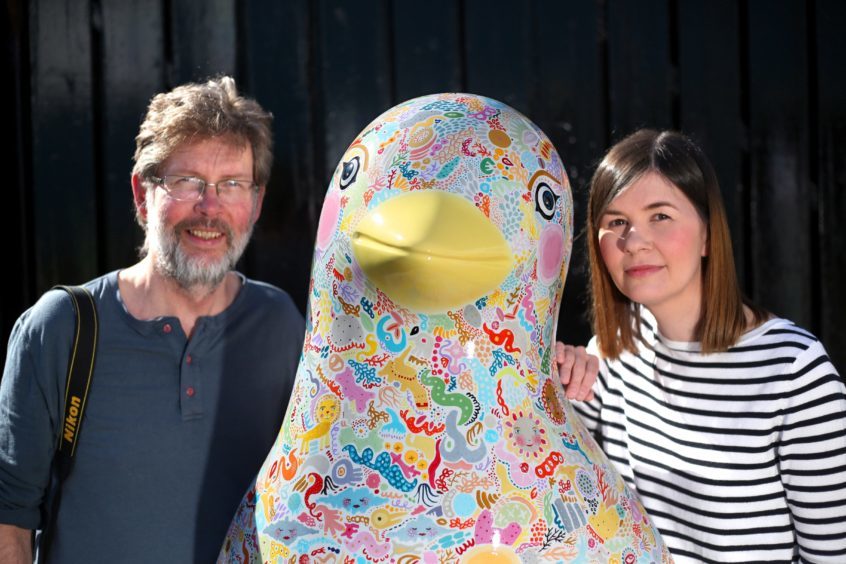 "I hope that all of our citizens will realise that rich or poor, no matter our race, sex, culture or ethnicity, we are fundamentally all the same and will all be affected by cancer in one way or another. We should strive to help realise the Maggie's Centre concept on a global scale."