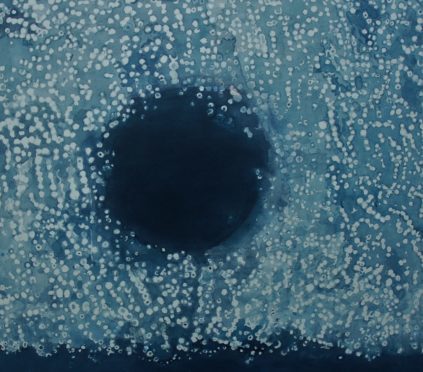 A joint exhibition of paintings and calligraphy by Scottish artists Susie Leiper and Liz Douglas launches at the Tatha Gallery in Newport.
Inspired by the book The Living Mountain by Nan Shepherd, the artists take visitors on a journey of appreciation beyond the wholly visible and describe their own poetic encounters through paint and calligraphy.
Gallery co-owner Helen Glassford said: "The exhibition explores the subtle and shy and often intense and thought-provoking experiences of being in the landscape.
"They don't convey the refined, perfect blue-sky day. Like the hills, their work is sometimes wonderfully unpredictable and untamed whilst cleverly describing the details of their experiences.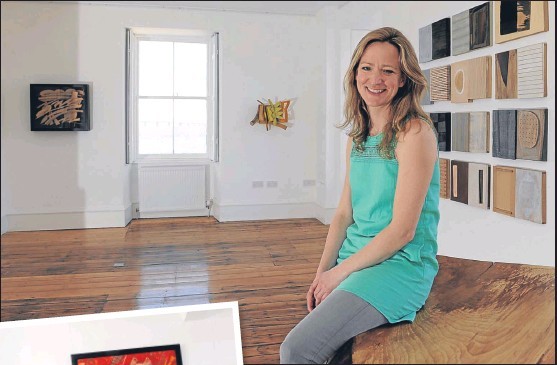 "The pools, the edges, the weather, the light and the air are just some of the essential components that make up the whole, the total mountain.
"Nan Shepherd wrote that the 'mountain has an inside'. And it is this that is celebrated here."
Susie Leiper –  winner of the W Gordon Smith Award at Open 2018 (Visual Arts Scotland and Scottish Society of Artists Exhibition) – is one of Britain's leading calligraphers.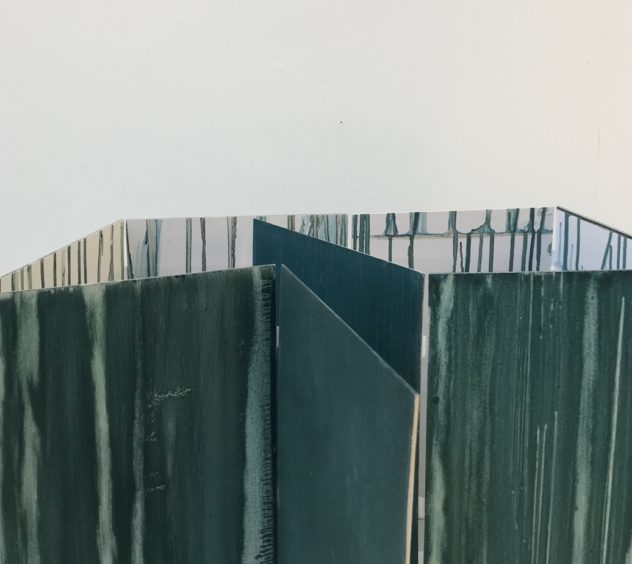 She is known both for her traditional skills in writing with quills on vellum and for her innovative use of the Chinese brush as a writing tool.
Susie's formative years as a calligrapher were spent in Hong Kong, where she developed her passion for Chinese art and language.
She also paints in oils, watercolours and ink, sometimes combining painting with calligraphy in the tradition of Chinese art. Much of her work takes the form of handmade artist books.
Liz Douglas is a professional member of the SSA and has shown in numerous UK wide exhibitions.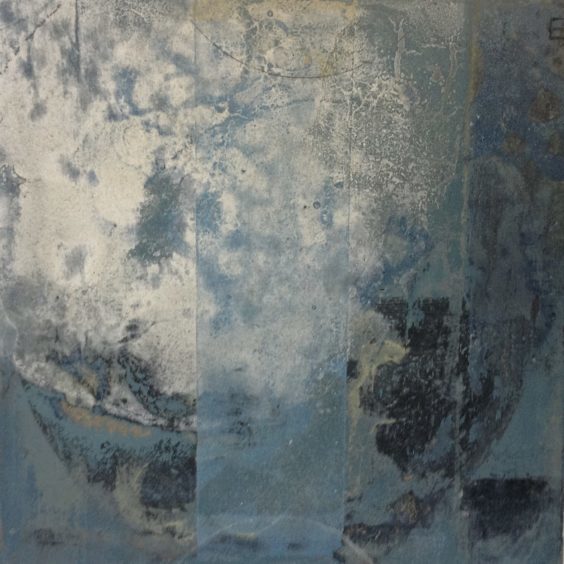 She is an artist working in the Scottish Borders. She was born and brought up in Angus.
She studied drawing at Edinburgh College of Art, completing her postgraduate Masters of Fine Art, Painting in 1993.
Her painting is influenced by specific landscapes. The 'macro and micro' and 'visible and invisible' are elements that fascinate her.
In her research work she references ancient themes, contemporary issues, northern European and Eastern painting traditions, in the exploration of my subject matter.
She is particularly interested in the relationship between the natural world and the human world and the importance of wild natural spaces that exist in Scotland and a need to connect to these through walking the landscape.
*Susie Leiper and Liz Douglas: Encounter; Tatha Gallery, Newport, May 19 to June 16
www.tathagallery.com