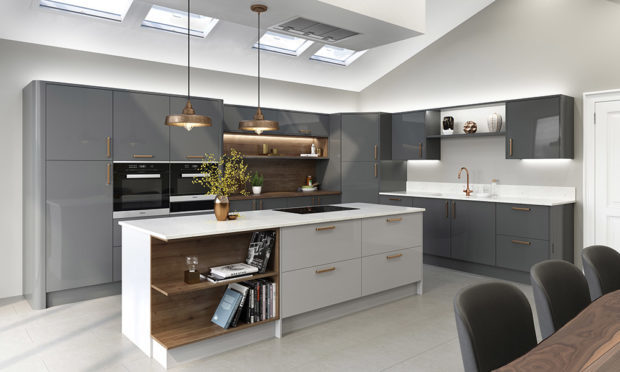 The way we utilise our kitchen is changing. It is now the most important room, a place where everyone comes together – the heart of the home – so the look and feel of your current kitchen should reflect this.
If you could plan your ultimate kitchen, what would it look like? Perhaps you are in the process of planning a new fitted kitchen for your home and are looking at different options? Or maybe you are dreaming of a partial kitchen refurbishment and are thinking of introducing the latest gadgets to this much-loved room of the home?
Before you do, we speak to Rembrand Kitchens' design expert Gina Bynert, who has more than 30 years' experience in the industry, to tell us what cabinets, gadgets and appliances we should be installing in our bid to create the ultimate kitchen….
1.       High gloss and handle-less:
When it comes to doors and cabinets, handles and door knobs are a thing of the past. Gina says high gloss is still ever-popular, particularly in the colour white, as it never dates.
2.       Colour is king:
Some kitchen ranges, like Symphony, have up to 15 colour choices for wall units and island units, says Gina. "Kitchens are now not all one colour. What we are finding is people are choosing one colour for their wall units, like egg shell, grey, blue or stone, and another colour for their island unit to create a focal point in the room."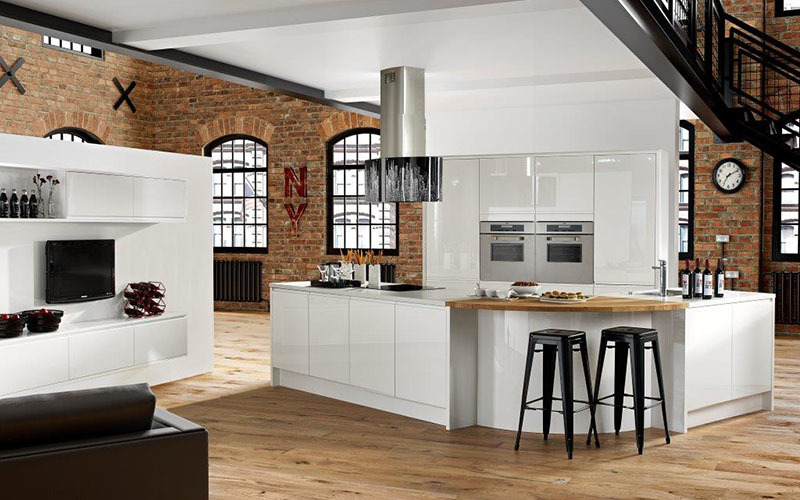 3.       Open plan living:
"In a bid to create ultimate kitchen, people are knocking walls down, so the kitchen becomes part of the home's main living space. Families spend a lot of time in the kitchen now, as it becomes a place to dine, lounge and live," says Gina.
4.       Pull-out larder:
A large pull-out larder is the ultimate storage area in a kitchen, which stacks a lot of things inside it, from plastic containers to tins. It can be the full height of the unit, and is very accessible.
5.       Le Mans shelf unit:
Named after the famous racing track in France, the Le Mans corner shelf unit fits inside that awkward corner cupboard. Just open the door, and its drawers come out, saving you bending or stretching to reach items inside.
6.       Drawers:
Instead of having full-height cabinets under the worktop, more and more people are opting for drawers throughout which are very attractive, but can be a bit more expensive.
7.       Bin sorters:
With the growing pressure to recycle, some homeowners have made it easier by having bin sorters installing inside their kitchen cabinets. The pull-out bin has separate compartments, and the secure lid inside is secure and prevents odours.
8.       Under-mount sink bowl:
Rather than an inset sink, the under-mount sink bowl complements a solid worktop perfectly and can incorporate a recess drainer too.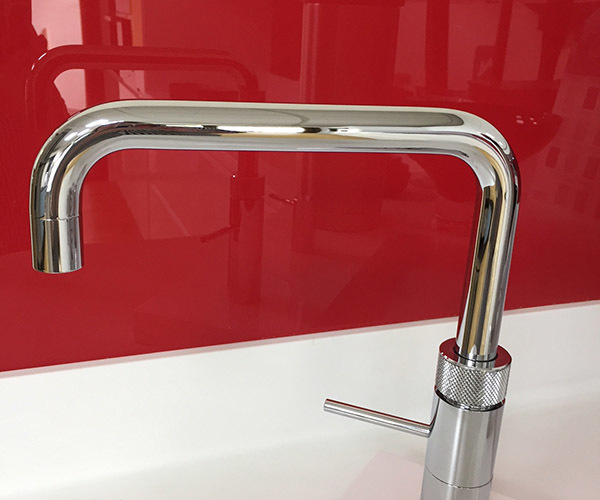 9.       Top taps:
Fancy an automatic sensor tap that is simply powered by placing your hands under the nozzle? It is more water efficient and cost saving than traditional taps, so it's worth the £1,000 price tag. Or what about the ultimate hot water tap? One that produces boiling water immediately? Made by brands like Quooker, this boiling water tap has been seen on hit shows like MasterChef and MasterChef: The Professionals.
10.   Combi-micro or steam machine:
Still have a separate microwave on your worktop? Maybe it is time to invest in an integrated combination microwave which has a fan oven, grill and microwave, with plenty programmable settings. With drop down doors, it should sit above a single oven. And if you are a health-conscious cook, then the ultimate steamer is the combi-steam machine where you can steam vegetables and chicken, as well as using it as a grill.
11.   Coffee machine:
The coffee-lover's ultimate gadget is an integrated coffee machine which can be built in to your kitchen for around £1,400, and doesn't even need plumbed in.
12.   Tall fridge and freezer:
Gone are the days of half-height fridges with an internal freezer shelf, as more and more homeowners are opting for full-height fridges that sit side-by-side with a full-height freezer. Opt for an American style appliance, and you will have the added benefit of a water cooler and ice maker!
*Rembrand Kitchens in Dundee supply all of the above worktops, gadgets and appliances, and can recommend installers who have a proven track record. Pop into their new showroom at Baldovie Industrial Estate to see them for yourself and have a chat with Gina about designing your ultimate kitchen.