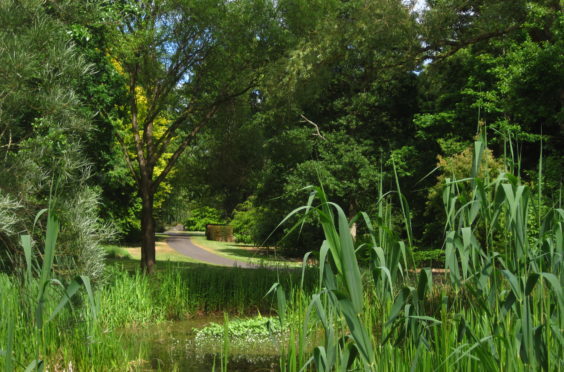 The health benefits of being outdoors are well known – it helps mental and emotional well being as well as keeping us physically active. And a perfect space to walk and wonder is right on our doorstep: the University of Dundee Botanic Garden, at the west end of the city, has a huge range of plants, collections of conifers and broad-leaved trees and shrubs, tropical and temperate glasshouses, a water garden and herb garden.
As well as many species of indigenous British plants, there are also representative collections of important plants from all the continents of the world.
With more than 80,000 visitors crossing its threshold every year, Mark McGilchrist, chairman of the garden's Friends reveals another aspect of the power of plants.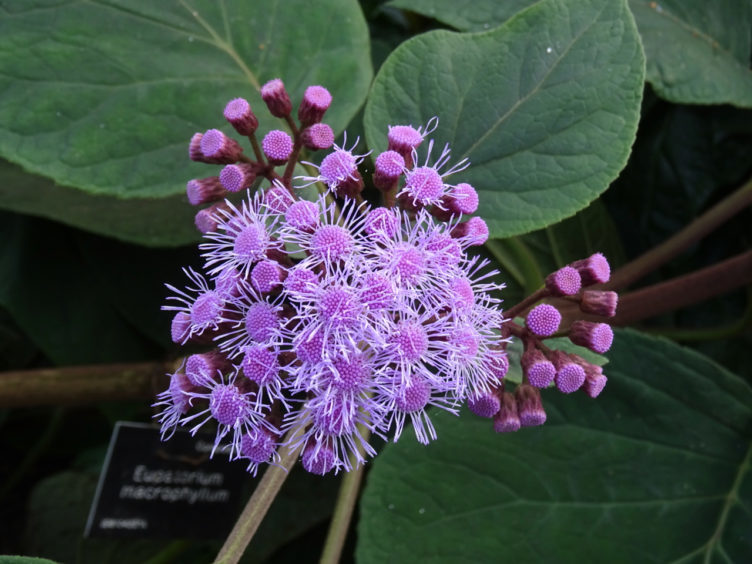 "We are administering a social prescribing pilot project during July and August, where local medical or care-home facilities can prescribe a visit to the garden for a patient," he explains. "Patients who attend can take one of a series of guided walks, art classes, volunteer, or simply walk for themselves. We're hoping the garden will return to the historical therapeutic role of botanic gardens – it's important to maintain the Garden as a botanic garden, as its private, quiet nature and the less-familiar flowers, shrubs and trees help make it a unique space in Dundee," he continues.
The garden is currently open every evening (except Fridays) until 8.30pm during July and August and Mark is hopeful that as many people as possible – of all ages and from all walks of life – will take advantage of the extended opening hours.
"Members of the Friends are contributing over 500 hours of their time to make this possible," he says. "Many of our current projects are designed to bring in various communities, from artists and writers to NHS patients and families, and this is part of our efforts to enhance the garden as a community hub and promote well-being."
The history of the garden is interesting. The need for a botanic garden at the university was identified by botany staff in 1966 but it was promptly shelved for lack of funding.
Eventually it was agreed to develop an operation on a shoestring budget, a policy which continues to this day. In 1970 a copy of the 'founding memorandum', written in 1966 by Dr Hugh Ingram, was discovered by Professor James Drever, first principal of the university. Prof Drever took up the idea with enthusiasm and detailed planning for the Botanic Garden began.
Since then there have only been three curators and the garden is currently in a transitional phase since Alasdair Hood, curator since 1998, retired. "The university and academic community are currently deliberating on a replacement curator and they will announce something in due course," Mark explains. "It's an opportunity to look at what the garden offers and I'm sure many more of Alasdair's ideas will come to fruition."
In the meantime, with the university no longer teaching a specific botany course, the garden's emphasis is now on community, while still maintaining the difference between a garden and a botanic garden.
"It's vital to have collections from all over the world as that's one of the differences between a garden and a botanic garden," Mark points out.
With the help of education officer Dr Neil Paterson, and around 20 evening volunteers, the Friends have been working hard to attract visitors of all ages.
"We are running a children's allotment this year as a series of five events, four of which have now taken place and the plot is now being harvested," Mark smiles. Little ones and their family will also find Well Beeing, one of the penguin sculptures to raise funds for Maggie's Dundee, at the entrance to the gardens.
"We also have a project to create an anthology prompted by people's responses to the garden when they visit. The anthology's purpose is to celebrate, advertise and support the continued importance of the garden by collecting a wide range of personal responses in prose, poetry, artwork and photography. The completed book, to complement the expected impetus of the V&A on Dundee, will then be for sale at various outlets in the city," he continues.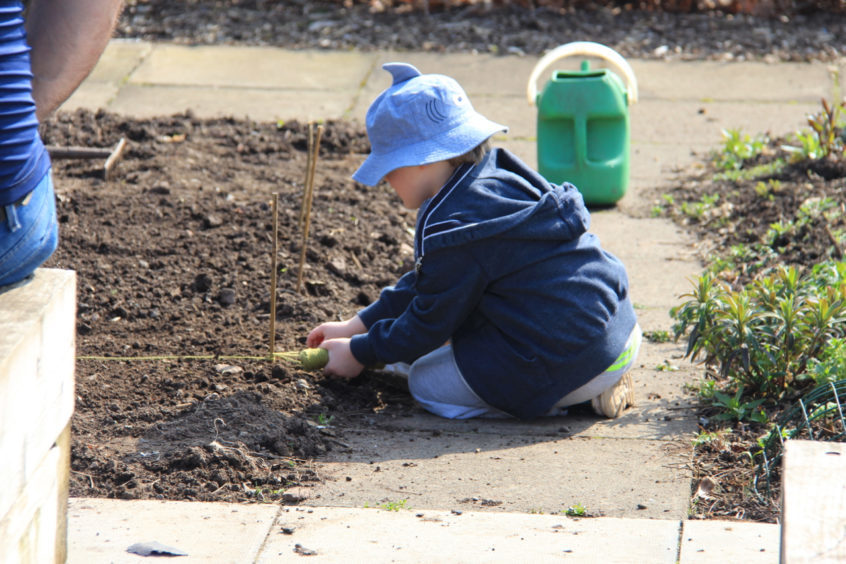 The Friends aim to attract different groups to the garden and have been planning an exciting project to offer a viewpoint looking out over the airport and river.
"This will be a wooden construction with an extensive glass front and encourage those interested in the activities of the airport, artists and others who wish to dwell at that point in a sheltered environment," Mark explains.
"This viewpoint will lie deep within the garden and although people may initially visit to view the airport, for example, we hope they will enjoy the experience of the garden as well and return. Many folk tell us they are visiting for the first time, and that's great to hear.
"Modern life is intense, so get away from it all, switch off and come to an educational oasis."