If you want to work with animals, or in the great outdoors, or on the golf course, there's a college based in Cupar you need to visit.
Scotland's Rural College's (SRUC) Elmwood campus – located in Cupar, Fife – offers a fantastic range of courses suits to school leavers or people looking for a change in career. And there's still time to sign up for the courses starting in September.
Subjects include animal care, countryside management, golf course management (as well as professional golf), hospitality professional cookery, gamekeeping, horticulture and much more.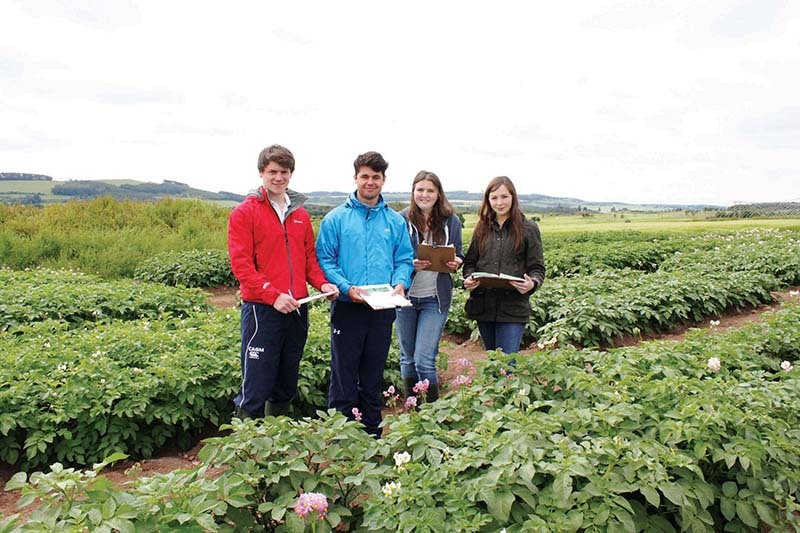 Former countryside management student Jenny Paterson, who is now conservation manager at Cameron House and The Carrick on Loch Lomond found her time at the SRUC vital for her day-to-day work.
She said: "I owe a huge amount to Elmwood, not only because of the course structure, but to the lecturers who delivered the programme and the rangers who mentored me along the way. I'm still using skills I learnt in class and on field trips from my days at Elmwood."
Michael Clark, owner of Clark's Landscaping and Gardening, studied horticulture at the college.
He said: "The horticulture department have been so supportive and encouraging – and the study centre and support staff are all very helpful. Elmwood has given me a new lease of life."
Elmwood is the only college in Scotland to boast its own 18-hole golf course and clubhouse. The college also has training kitchen, training restaurant and training bakery.  No matter what subject students study they are guaranteed to get a mix of hands-on experience and theory.
To help you decide if the SRUC is the right place for you, why not attend one of their upcoming open evenings (the next one is on Thursday, August 16).
You can see the campus and classrooms for yourself, speak to the staff and find out more about the courses on offer.
If you are not able to attend the open evenings, contact the college by phone on 0800 269 453 or by emailing elmwood@sruc.ac.uk to arrange a visit.
Visit the SRUC website to find out more about the campus and the courses on offer.