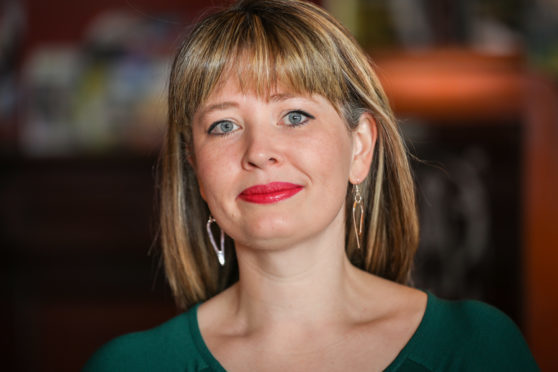 A Dundee librarian has taken her love of books one step further by writing her own award-winning short stories, discovers Caroline Lindsay
As a library assistant Anna Stewart is surrounded by books all day long but never dreamed that one day her own work would be published.
"I didn't do very well at school because I'm dyslexic and this caused me various problems throughout my school years," says Anna, who works in Dundee's Central Library.
"I left school with one Higher, a C in English – I'm amazed I passed anything to be honest!"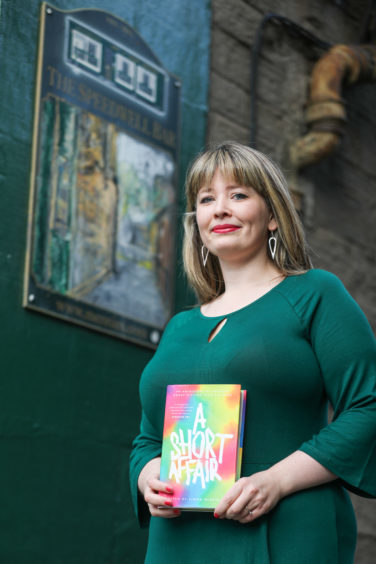 Anna studied theatre at university in Devon. "This was the best route for me because there weren't any written exams," she explains. "Instead we devised our own performances so were creating stories."
She then worked as a teaching assistant at a speech and language school in London which she found very inspiring.
"I've always been interested in voice and how we process and communicate words, sound and meaning," she reflects. "It was fascinating to be in an environment that was rooted in communication and language. When I moved back to Scotland, I gained an MLitt in Creative Writing at the University of St Andrews.
"Since then I've been writing short stories set in and around Dundee, while working in the library and raising my young son," she continues.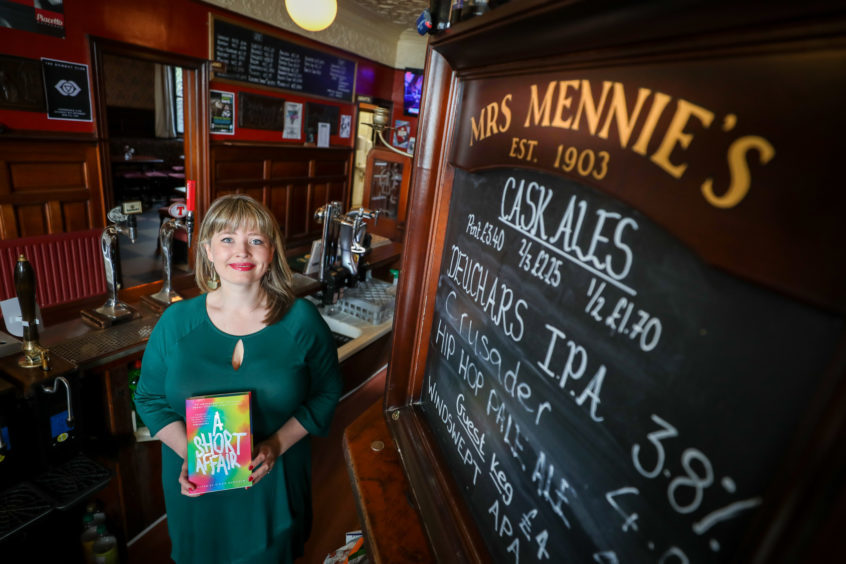 With a special interest in the short story genre, Anna began writing more seriously when she moved back to Scotland. "I love the form, and its precision," she says.
"Short stories often focus on a moment in time and through that moment we gain an understanding of the whole of life."
Anna was thrilled to win the Scottish Book Trust's Best New Writer's Award last year and her latest short story, The Way I Breathed, has recently been published in the prestigious Pin Drop Anthology, A Short Affair, alongside writers including AL Kennedy, Will Self, Ben Okri and Lionel Shriver.
Written in Dundonian it tells the story of a man who travels the Perth Road and visits three local pubs – The Taybridge, The Speedwell (known locally as Mennies) and The Campbeltown.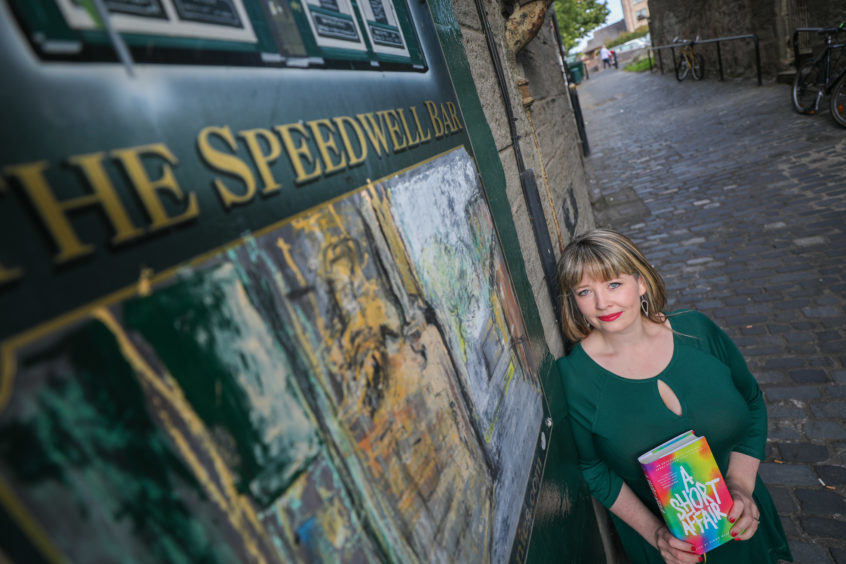 "Although his memory is failing, we learn that he's been on this journey many times and is known by people in the pubs," Anna reveals.
"It's an end of life story, really. It's about the past and the present, and what matters most. It's about things that fill time, and relationships formed with strangers.
"It's also about the physical body in space, frustrations you might have when your mind wants to do something but your body won't allow it," she continues.
Anna explains how the story came about, a process that took several years.
"I did the same walk along the Perth Road in 2011," she says. "I went into the pubs and met people, and tried to write down everything I saw and heard. People were so kind and engaging. I made lots of notes!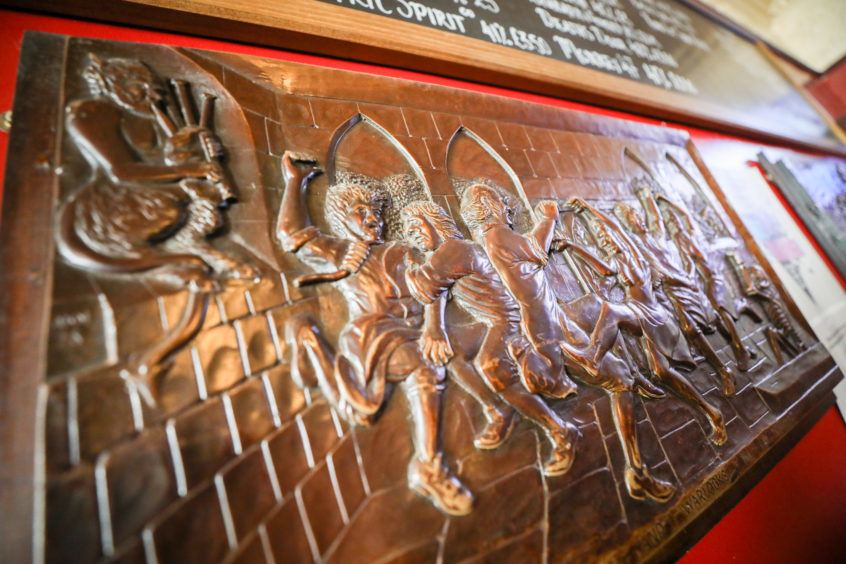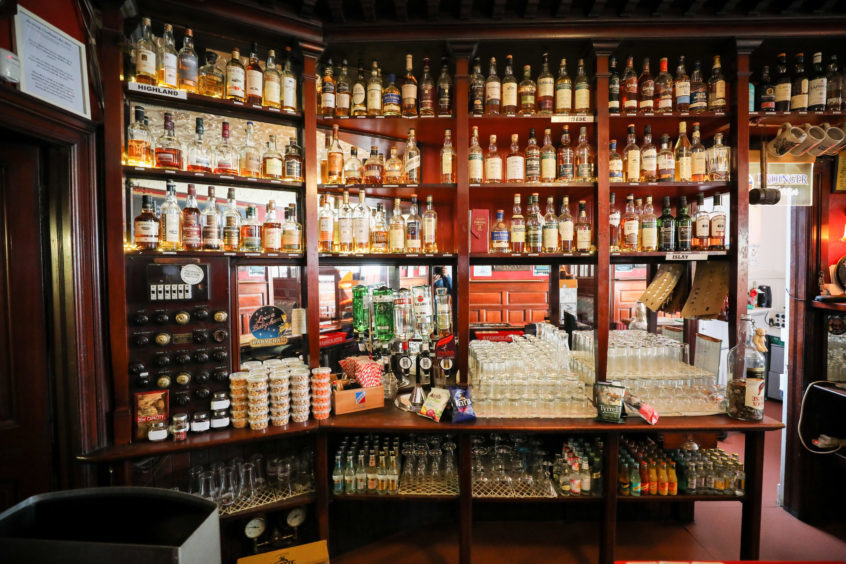 "But I had to condense that information and figure out what the story would be. I had a vague idea before I set out but needed to shape it, so I chipped away at it for about five years," she continues.
"It was a long process for such a wee thing but I'm satisfied with the story now. I believe in the old man and his world because the community that I wrote about exists."
Anna was commissioned to write a short story for the Scottish Book Trust and Edinburgh International Science Festival based on Mary Shelley's Frankenstein, and has been exploring the idea of making this into a longer piece.
"The story is called Rickle O Bones and you can find it at www.scottishbooktrust.com," she says.
"I've also been working on a family story inspired by an event in my grandfather's life, set in the 1960s."
Additionally, Anna's  short story, Thelma and Louise, Bitch, which was commissioned by Scottish Book Trust, will be included in the book Rebe' alongside Irvine Welsh and Sara Sheridan as well as members of the public from across Scotland. The book will be available in libraries to celebrate Book Week Scotland (Monday 19- Sunday 25 November).
Anna shares advice for writing a good short story.
"They're about people living in the world, so engage with people in the world. Look around you and listen to conversations. Ask people questions, and hear their voices," she says.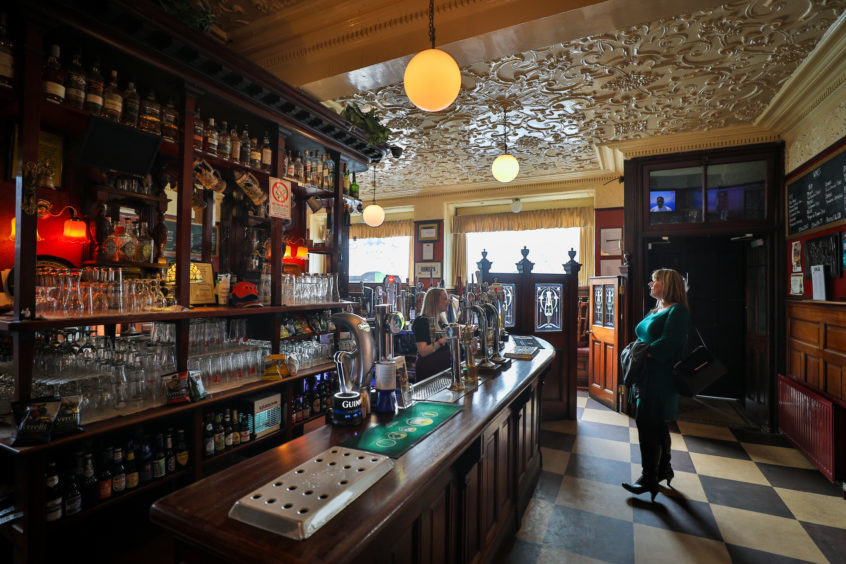 "Try to process events in your life as moments, or sections. Allow yourself to feel and let feelings resonate within you because one day you might use the feeling to express something in a story. Imagine what it's like to be the person across the street, imagine their pain or joy, how it might feel when they walk and where they might be going.
"Store these imaginings in your mind, catalogue them, and lie in bed at night and remember. Then, one day you might play these imaginings out in a story, a song, a painting or a poem.
"If you give yourself time to imagine, the story will come to you. As in life, you only need a beginning, a middle and an end."
A Short Affair is available in Dundee libraries, Waterstones Dundee, other book shops. Anna has also given each pub a copy of the book, "so you can go into The Taybridge, Mennies or The Campbeltown to read the story, and yi might fancy a wee half o' 80 while yir at it, get yi in the mood!" she jokes.
As part of Book Week Scotland Anna will l be doing a workshop with Dundee Libraries this November, so keep your eye on the Dundee Libraries website for more information; www.leisureandculturedundee.com